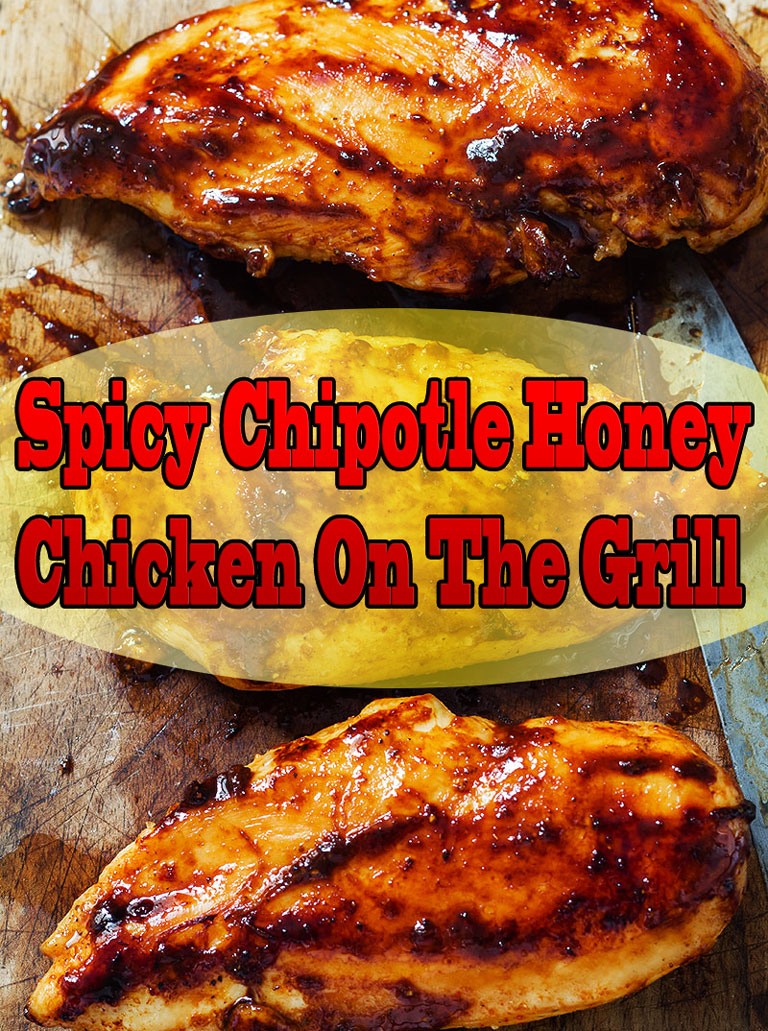 Spicy Chipotle Honey Chicken On The Grill Recipe
This recipe just looks awesome from looking at the photo. That is what initially got our attention and wow was it ever good! This is one of those recipe you will be having throughout the summer. It is that yummy! So if you want a great recipe for a barbecue then this is your answer.
Ingredients
4 chicken breasts, about 2lbs
1 Tbsp vegetable/canola oil
1 tsp garlic powder
2 tsp chili powder
1/2 tsp onion powder
1/2 tsp coriander
1 tsp kosher salt
1 tsp cumin
1 Tbsp pureed chipotle pepper with adobo sauce (I puree the whole can, scoop
tablespoons into a ice cube tray, freeze the cubes, and put them in a baggie in the
freezer to pull for recipes like these.)
1/2 cup Honey
1 Tbsp Cider Vinegar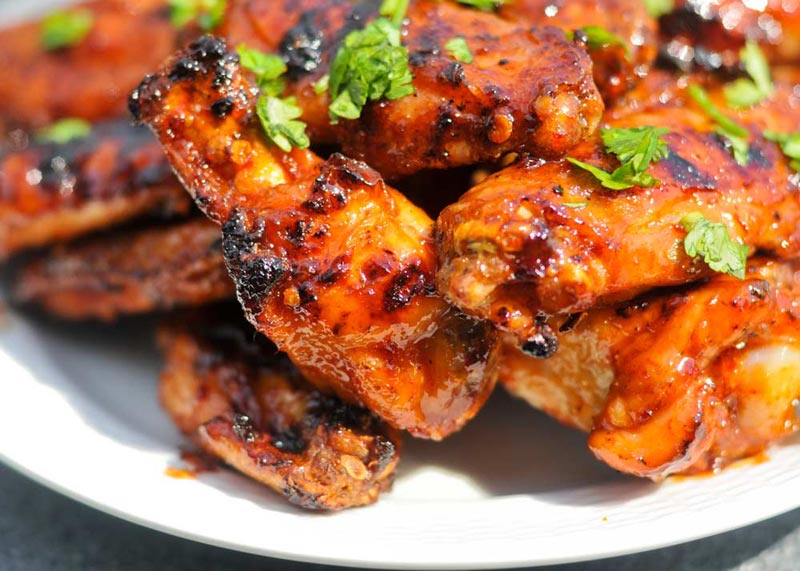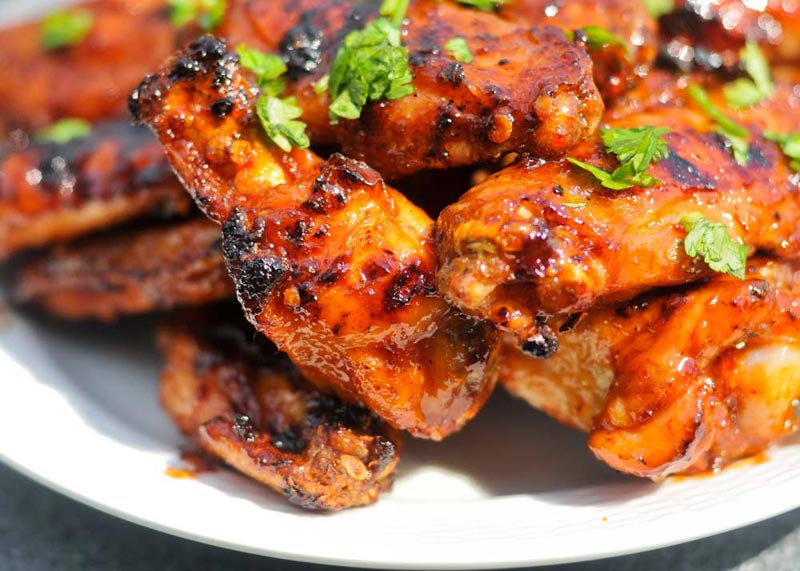 Directions
Combine the oil, garlic powder, chili powder, onion powder, coriander, salt, cumin, and chipotle puree in a gallon size zip-top bag. Squish until mixed well. Add the chicken, zip bag shut, and squish the bag around until all the chicken pieces are covered with the marinade. Refrigerate a minimum of 20 to 30 minutes.
Grill each chicken breast for 4 to 5 minutes per side on medium heat, or until the thickest part of the chicken breast reaches 165 degrees Fahrenheit.
While the chicken is grilling, warm the honey in the microwave so it's runny (15 seconds) and add the cider vinegar. Reserve 2 Tablespoons to drizzle on just before eating. Baste each side of the chicken breast right at the end of grilling.
Source alotofrecipes.com