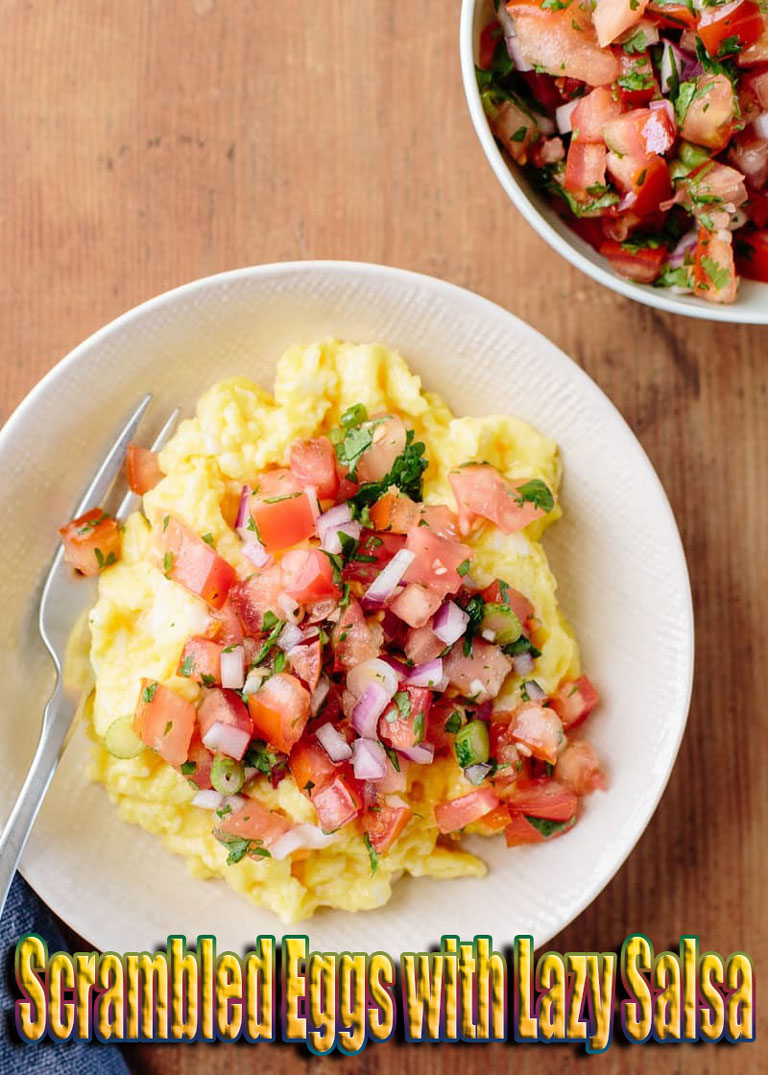 This Scrambled Eggs with Lazy Salsa simple recipe may seem to be like a regular pico de gallo, but the habañero is the fun spicy twist.
It's worth wearing gloves when cutting up the habañero if you want to avoid any spicy sting, but mashing it up into a paste with the garlic ensures that it infuses all the other elements in this salsa with lots of fresh flavor. It's a gorgeous topping for scrambled eggs or just with some sturdy tortilla chips!




You can make a big batch of this salsa at the beginning of the week and have it on hand all week long. Besides eggs, salsa is also great as a snack with tortilla chips, spooned over tacos, or any other meal where you could use some extra heat.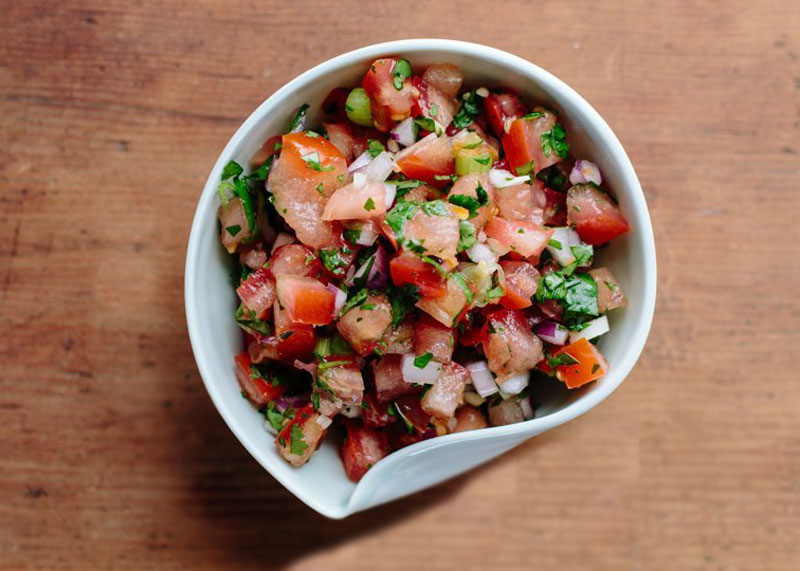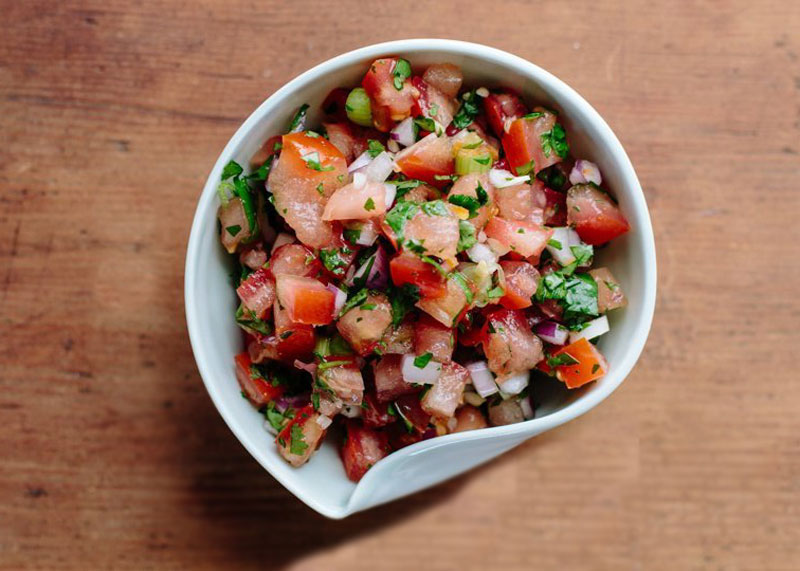 Makes 10 to 12 servings
Ingredients:
3 medium ripe tomatoes, sliced into small pieces (3 cups chopped)
1 bunch green onion, sliced into rounds, white and light green parts only (1 cup chopped)
1/2 medium red onion, diced (1 cup diced)
1 bunch cilantro, roughly chopped (1 cup chopped)
1 lime
1 medium habañero chili, or 2 if you like it hot!
2 cloves garlic
1/2 tablespoon salt
To serve:
2 to 3 large eggs per person
Combine the tomatoes, green onions, red onions, and cilantro in a bowl. Mince the habañero and garlic so they are almost paste-like, then stir them in with the other ingredients. Squeeze the lime over top and sprinkle with the salt. Gently but thoroughly toss ingredients together. Chill for at least 30 minutes, or refrigerate for up to 5 days. (Makes about 5 cups of salsa.)
To serve, whisk together as many eggs as you need and cook over medium heat in a skillet until scrambled. Plate the eggs with 1/4 to 1/2 cup of the salsa spooned over top.
Recipe Notes:
• This salsa is also great with chips, for tacos, or any other place you might like some salsa.
Source thekitchn.com