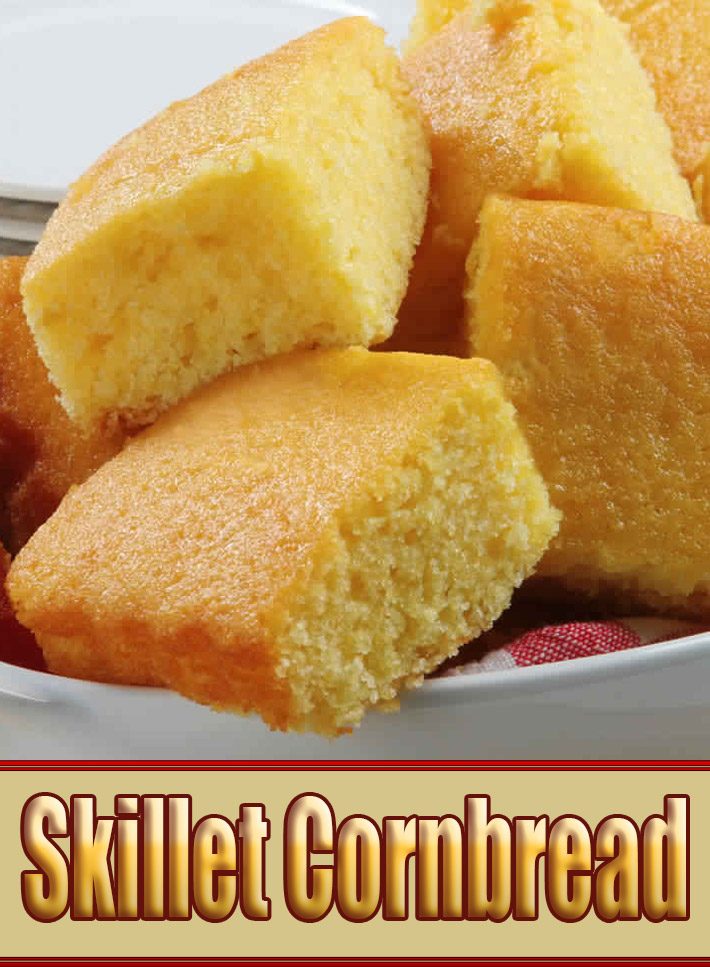 Skillet cornbread it's simple and delicious
The best thing about this skillet cornbread is that you can eat it anytime. This is my favorite cornbread recipe, probably because it's the recipe I grew up eating.  Serve it for breakfast with eggs or toasted with a little jam or butter or serve the bread as a side dish for chili or other savory soups.
                               Yield:   12 servings                                                 Total Time:  55 mins
Ingredients:
1 cup cornmeal
1 cup flour
2 tsp baking powder
½ tsp baking soda
1 tsp salt
¼ cup plus 2 tbsp sugar
¼ tsp cayenne pepper (optional)
1 stick unsalted butter, melted and cooled to room temperature
2 eggs
1 cup 2% milk
1 14.5 oz can creamed corn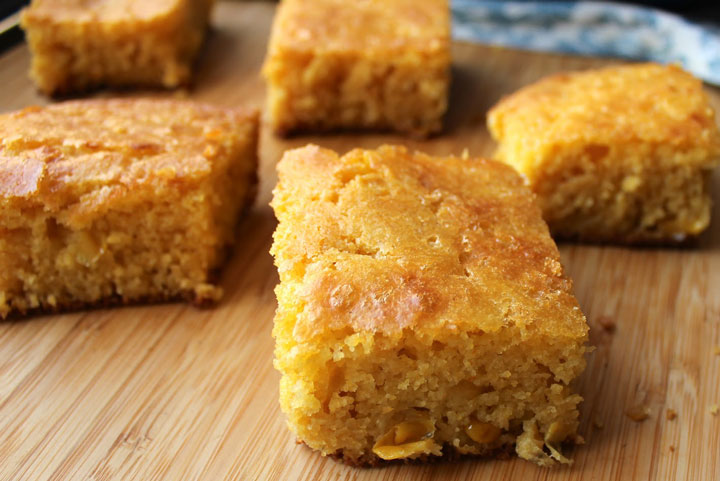 Instructions:
*Pre-heat the oven to 400 degrees.
Melt the butter in a small saucepan and set aside to cool.
In a large mixing bowl, combine the cornmeal, flour, baking powder, baking soda, salt, sugar, and cayenne pepper (if using). In a separate mixing bowl, lightly beat the eggs. Mix in the room temperature melted butter and milk.
Pour the wet ingredients over the dry ingredients and mix until there are no dry spots in the batter. Stop! You really don't want to over mix the batter.
Gently fold in the creamed corn. Let the batter rest at room temperature for 20 minutes.
Melt 1 tbsp butter in your skillet over medium-high heat. When the butter is melted and bubbling pour the cornbread batter into the skillet and allow it cook for one minute. (If you do not have a skillet, relax. You can go ahead and bake your cornbread in a greased 9-inch cake pan. Or whatever baking pan you happen to own, okay?)
Carefully transfer the skillet to the oven and bake for 20 minutes until the top is golden brown.
Allow your cornbread to cool for 10 minutes before slicing it into thick pieces. Dig in with child-like joy.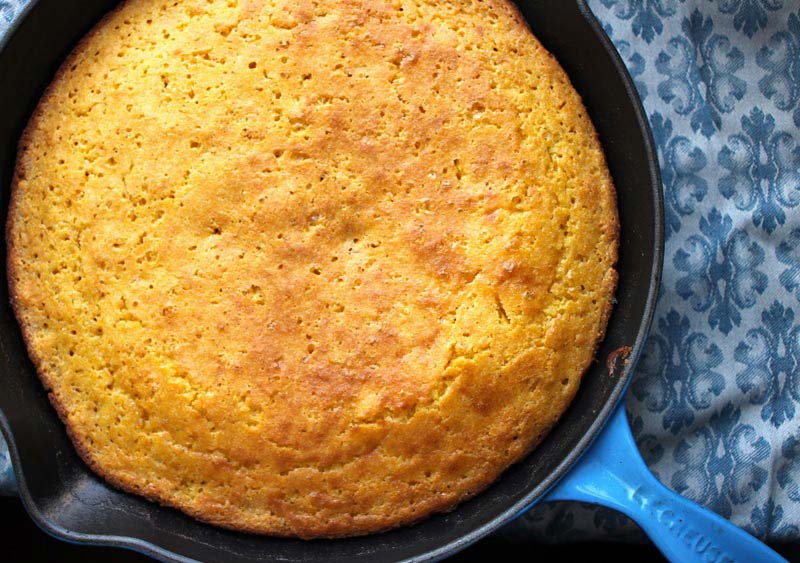 Source domesticate-me.com