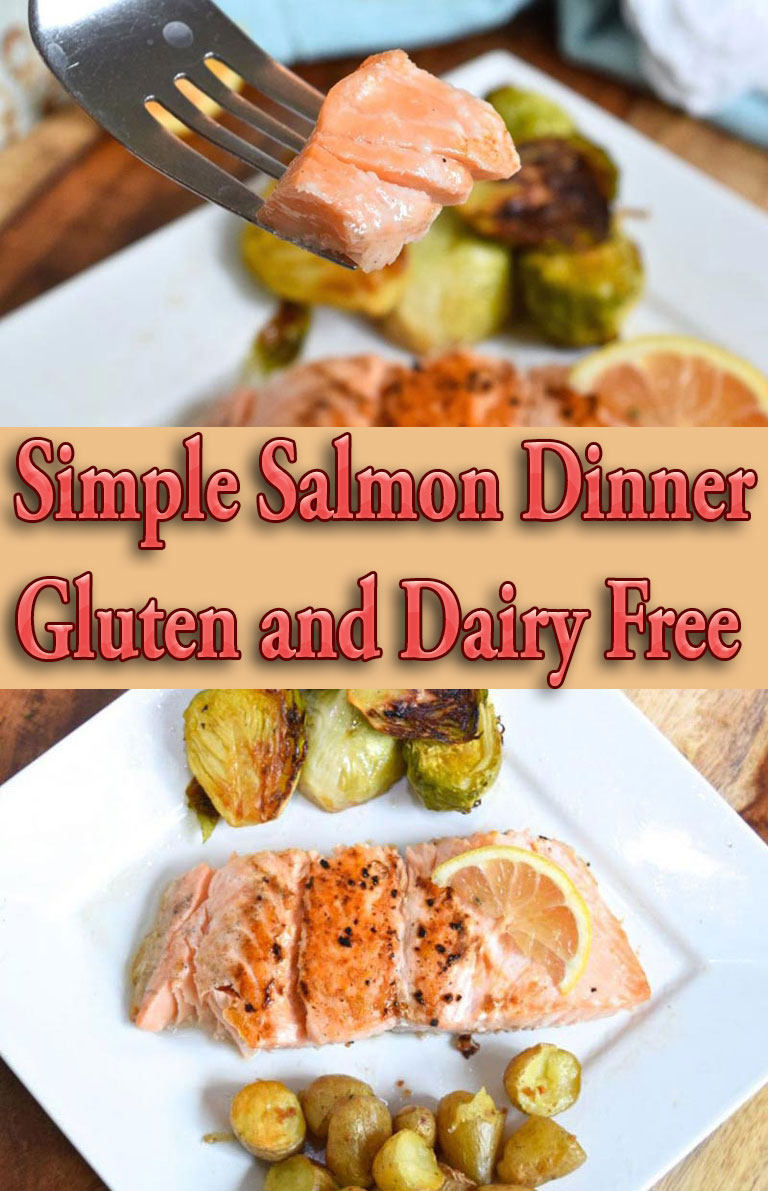 Simple Salmon Dinner
Simple Salmon is a delicious, healthy weeknight dish. Pair it with roasted vegetables to complete the meal!
This meal is gluten and dairy free, as well as paleo and diabetic friendly. Yay for healthy, affordable, easy, delicious meals!!!
Ingredients:
1 Lb Salmon Filet (skin on)
1/2 Tsp Sea Salt
1/2 Tsp Organic Garlic Powder
1/2 Tsp Lemon Pepper
2 Tbsp Fresh Lemon Juice (or more)
Instructions:
Heat a large cast iron pan or griddle over medium heat. No need to grease it.
Season your salmon. First squeeze the lemon juice on it, then sprinkle the seasonings on top.
Place the salmon on your griddle, skin side down, and cook for 5-10 minutes. Flip the salmon over and cook for another 5-10 minutes. Make sure to leave it alone when you first flip it, or it will stick to the griddle. Salmon is done when the skin pulls off easily and the fish is easy to pull apart with a fork. Try not to overcook! I like to leave the middle just a tiny bit pinker than the edges of my salmon…it is so moist and delicious!
Once you've removed your salmon from the griddle let it sit for a couple of minutes before serving it. I pull the skin off to serve, but you can eat it if you want to. Serve with a lemon slice…it's extra yummy with more lemon juice squeezed on after you cook it! Enjoy!
Source yummly.com