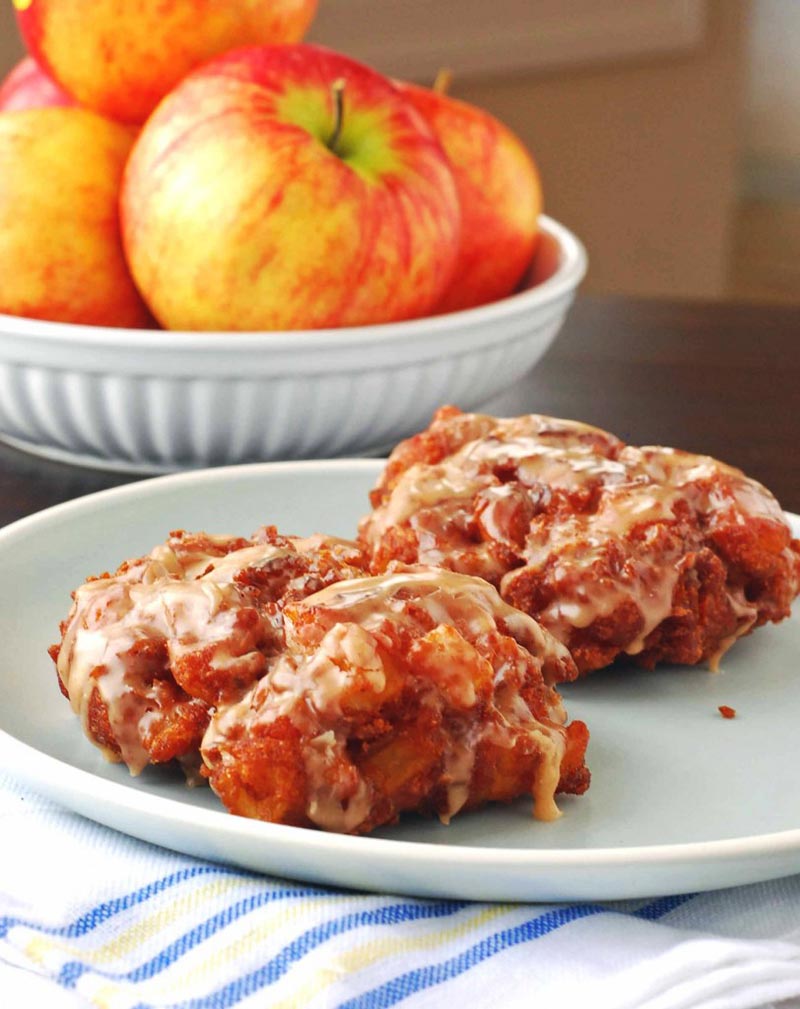 Simple Apple Fritters Recipe
A tender and moist Apple Fritters recipe that will make your friends think you are a master baker. You can sprinkle sugar over these apple fritters. Cinnamon sugar would also be a treat. Everyone from young to old will enjoy these apple fritters.
My husband just loves apple fritters and since I'm sharing lots of apple recipes this month, I thought you might enjoy making them too. No matter how you enjoy it, you'll always want more.
Ingredients:
Apple Fritters
1 cup apple (diced)
1 cup all purpose flour
1 1/2 teaspoons baking powder
3 Tablespoons granulated sugar
1/4 teaspoon salt
1 egg (beaten)
2/3 cup milk
vegetable oil , enough to have 2 inches in your cooking pot
Directions:
Peel, core and cut the apple into very small
pieces, place into a small bowl and set aside.
Stir the flour, baking powder, sugar and salt together in a bowl.
In a large mixing bowl, beat the egg and milk together.
Slowly add and mix in the dry ingredients.
Stir in the diced apples.
Place a medium size, heavy bottom, deep sided sauce pan on the stovetop.
Pour in enough cooking oil to measure 2 inches deep.
Warm the oil over medium-high heat and bring to 350F. on a thermometer.
Make about 3 or 4 fritters at a time by dropping rounded teaspoonfuls of the batter into the hot oil. Use long tongs to flip them over once or twice and cook about 3-4 minutes on each side until golden brown in color.
Work in small batches so they do not burn.
Line a plate with paper towels or brown paper and use tongs to remove the cooked fritters from oil to drain.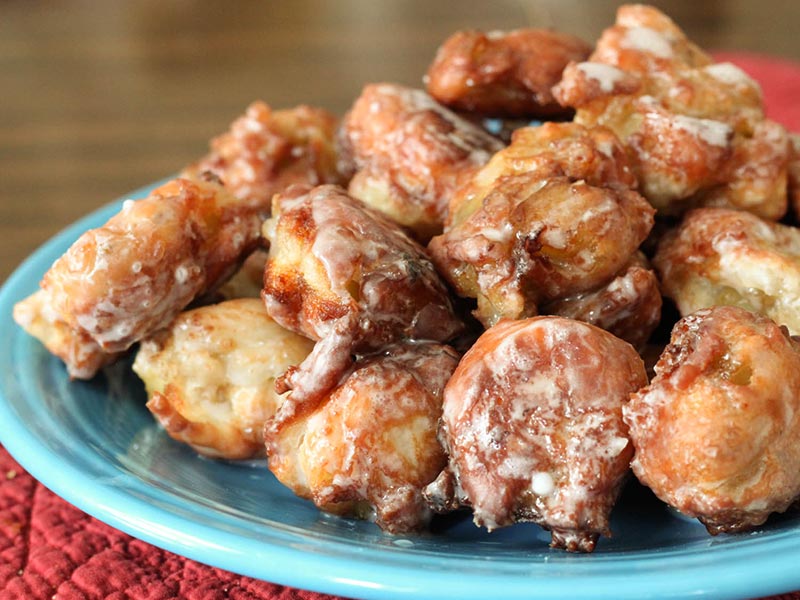 Glaze:
Combine milk and vanilla in a small sauce pan
and place over low heat until warm.
Stir the confectioners' sugar into milk mixture.
Whisk slowly, until well combined.
Dip doughnuts into the glaze,1 at a time, and set on a cooling rack to drain.
In this video, learn how to make this easy apple fritter recipe
Source grandmotherskitchen.org