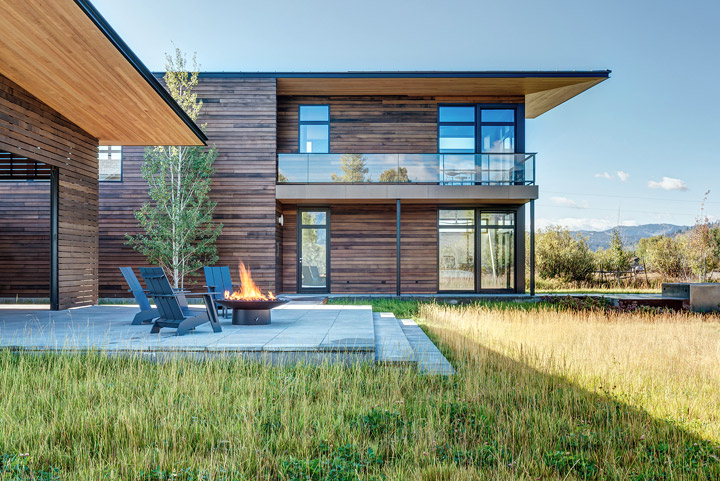 This 4,500-square foot Shoshone residence is located near Jackson Hole, Wyoming in a neighborhood with flat, open, grassy sites with expansive views of Glory Peak and the Teton Mountain Range. Taking advantage of adjacency to 120-acres of open space to the south and the dramatic mountains to the west and north, the house is site responsive with simple and modest forms that blend with the landscape.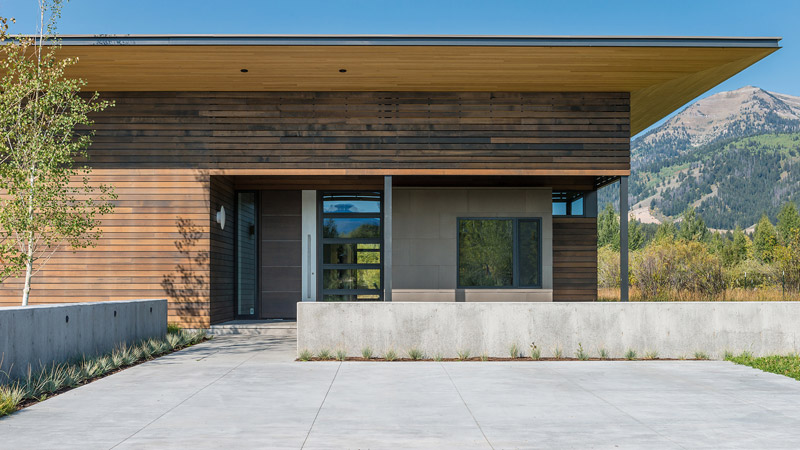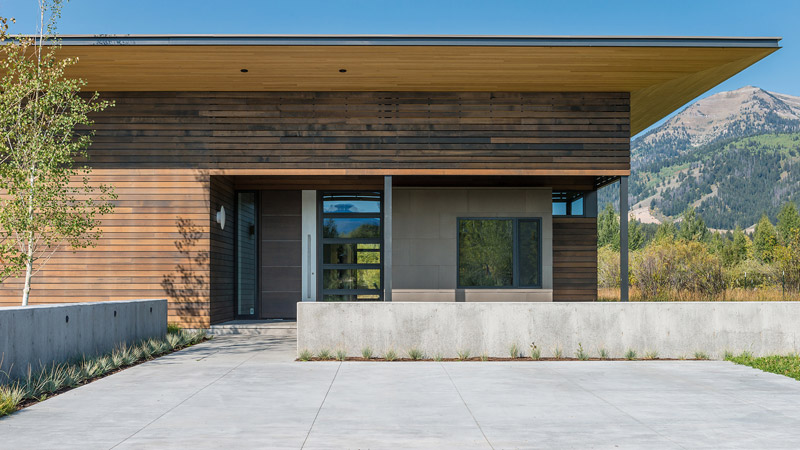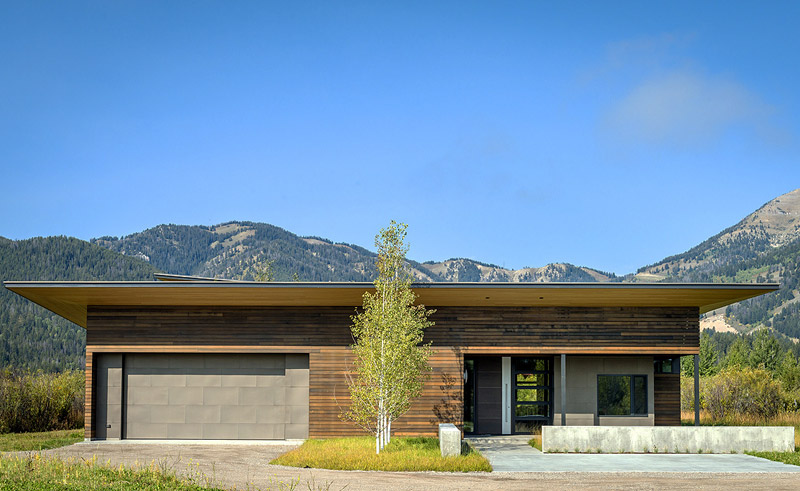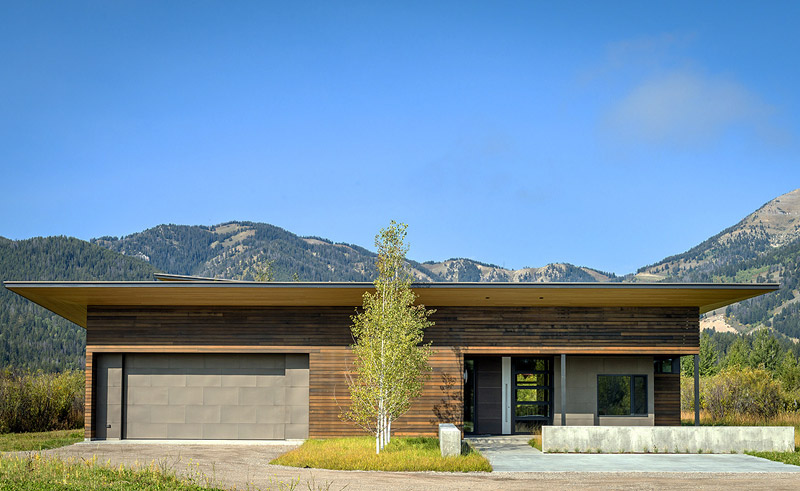 The clients, a family of four, part-time residents from New York City, wanted a contemporary house, but not urban contemporary – a mountain home, but not a log cabin. They desired generous spaces while maintaining an intimate feel.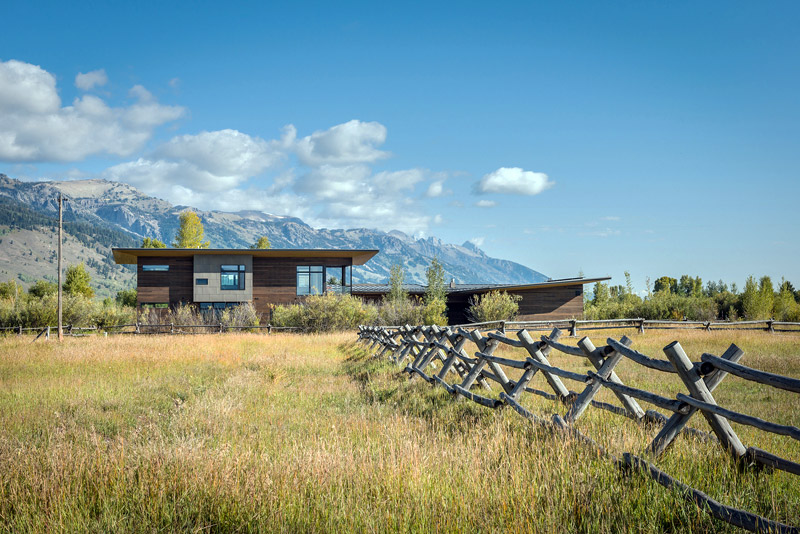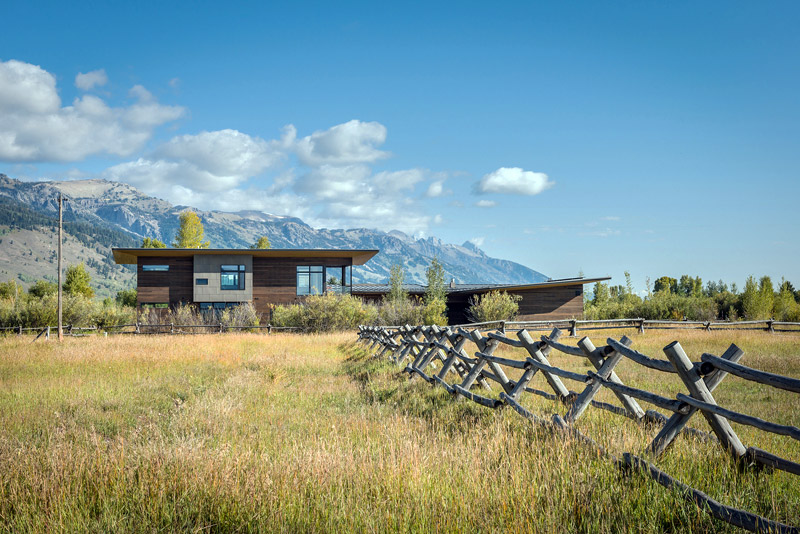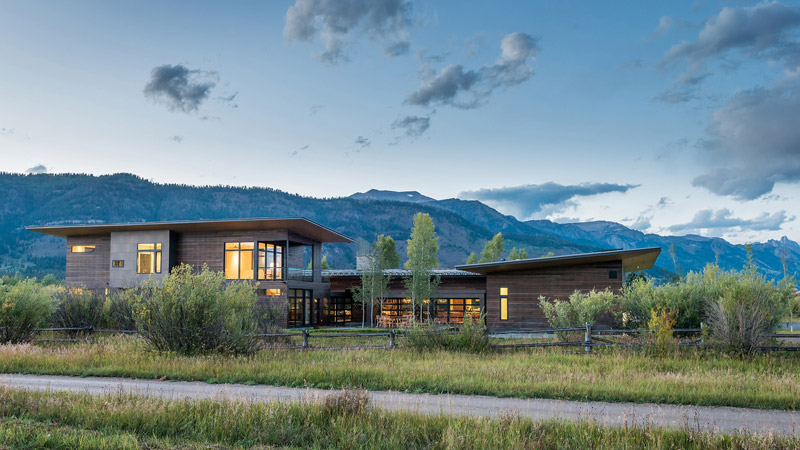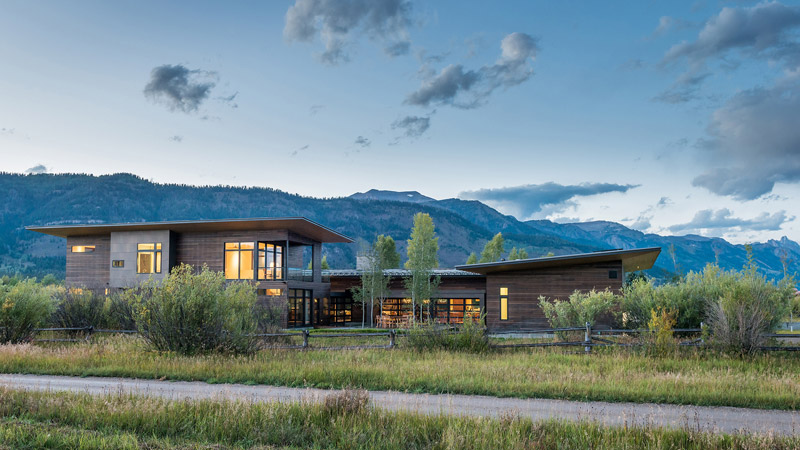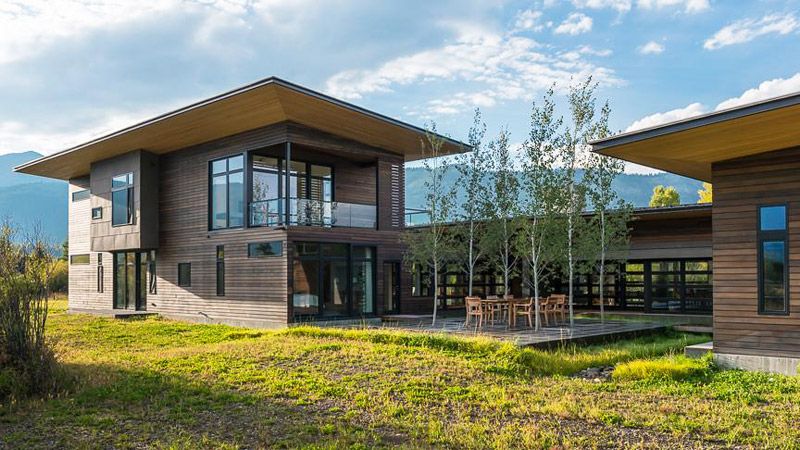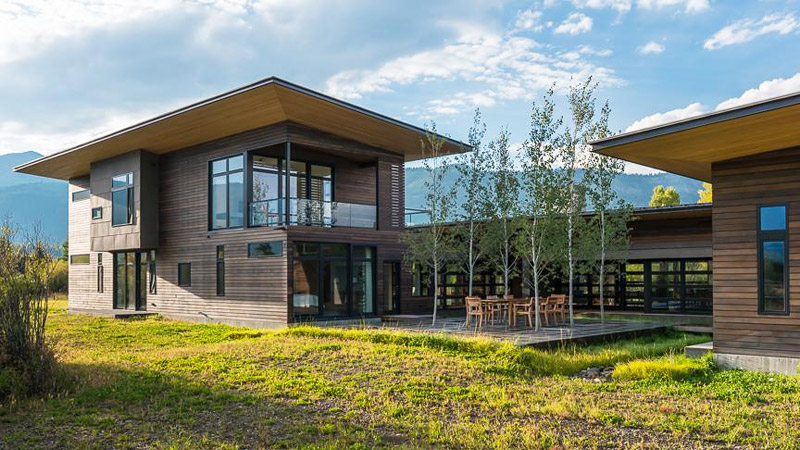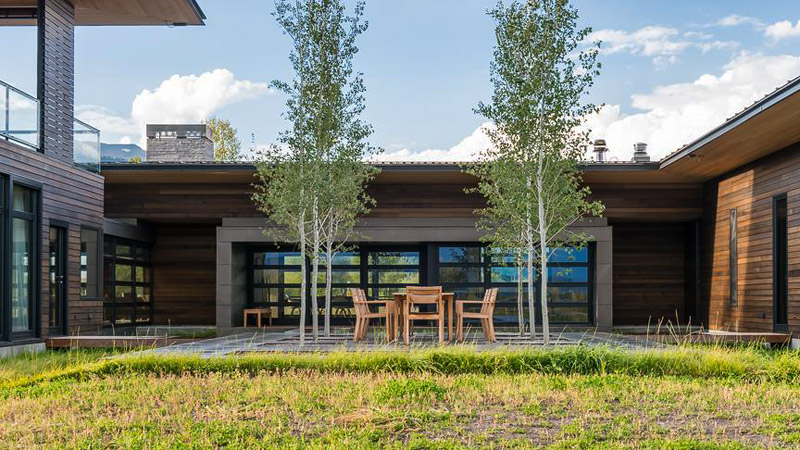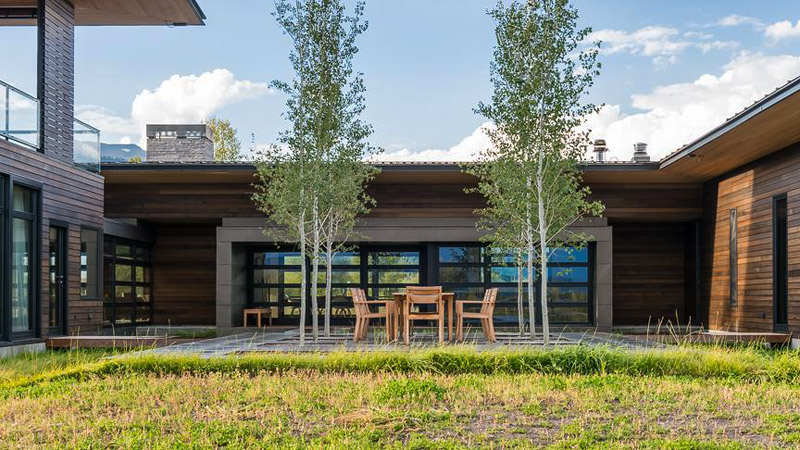 The team responded by creating a functional and efficient living environment that is broken into two zones to maximize both family interaction and personal privacy, and to encourage flow to the outdoors.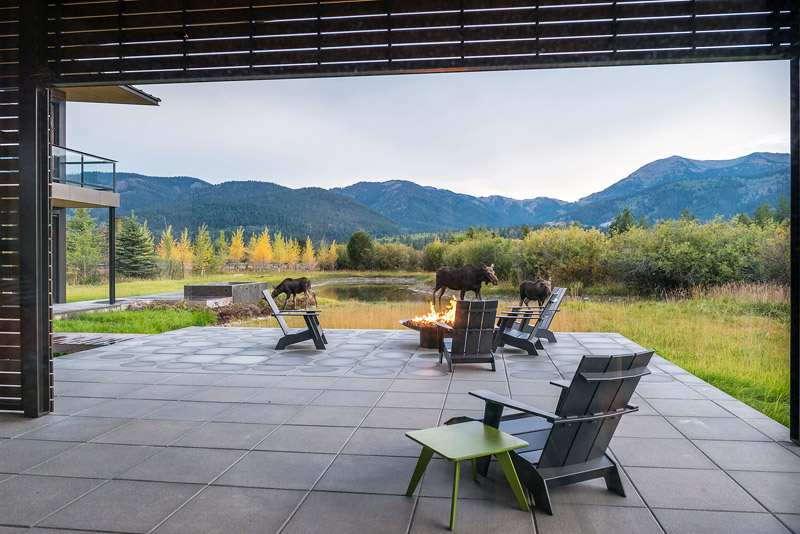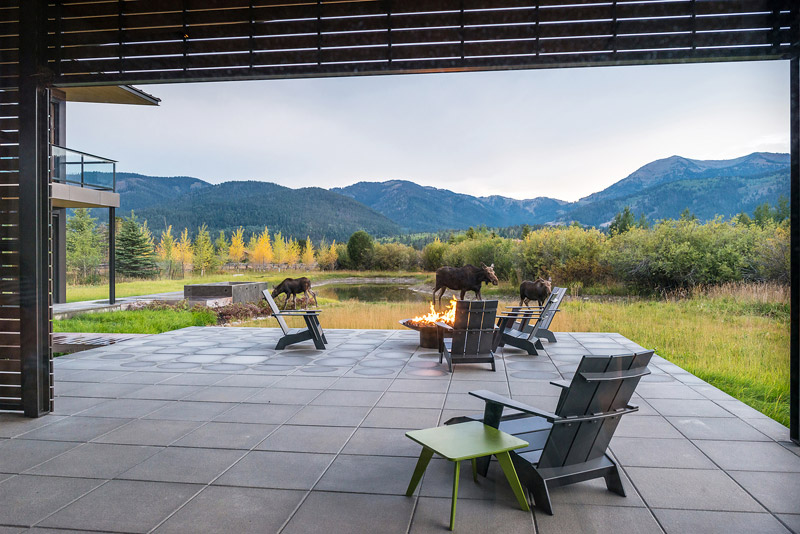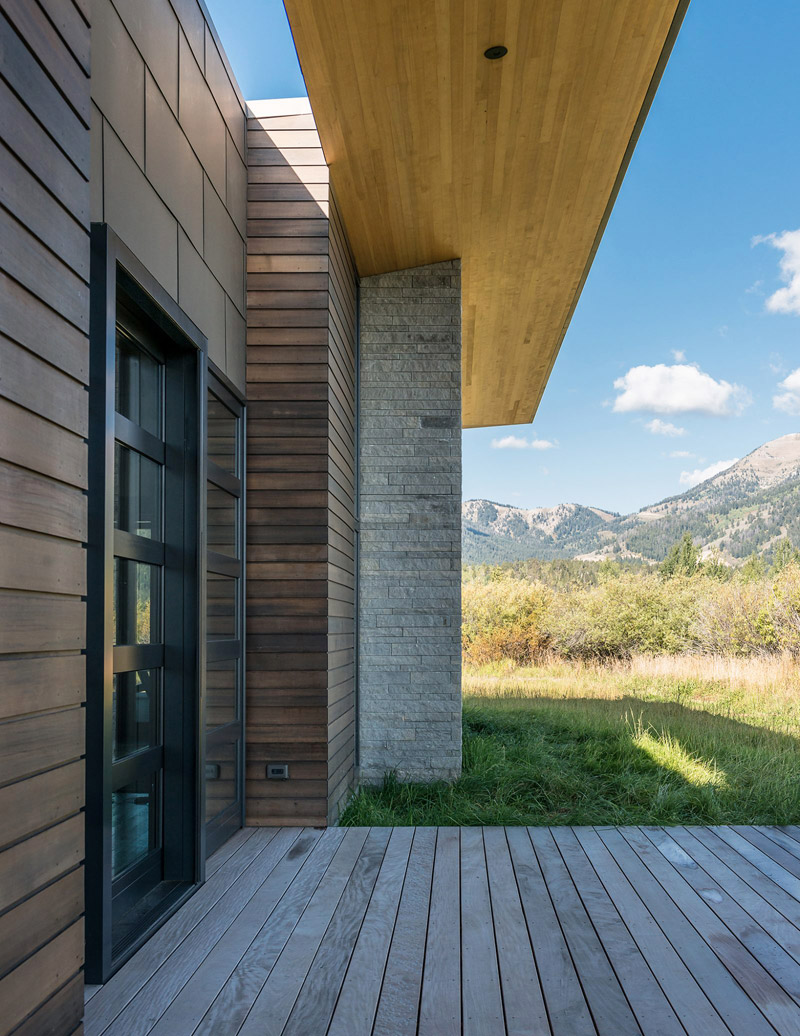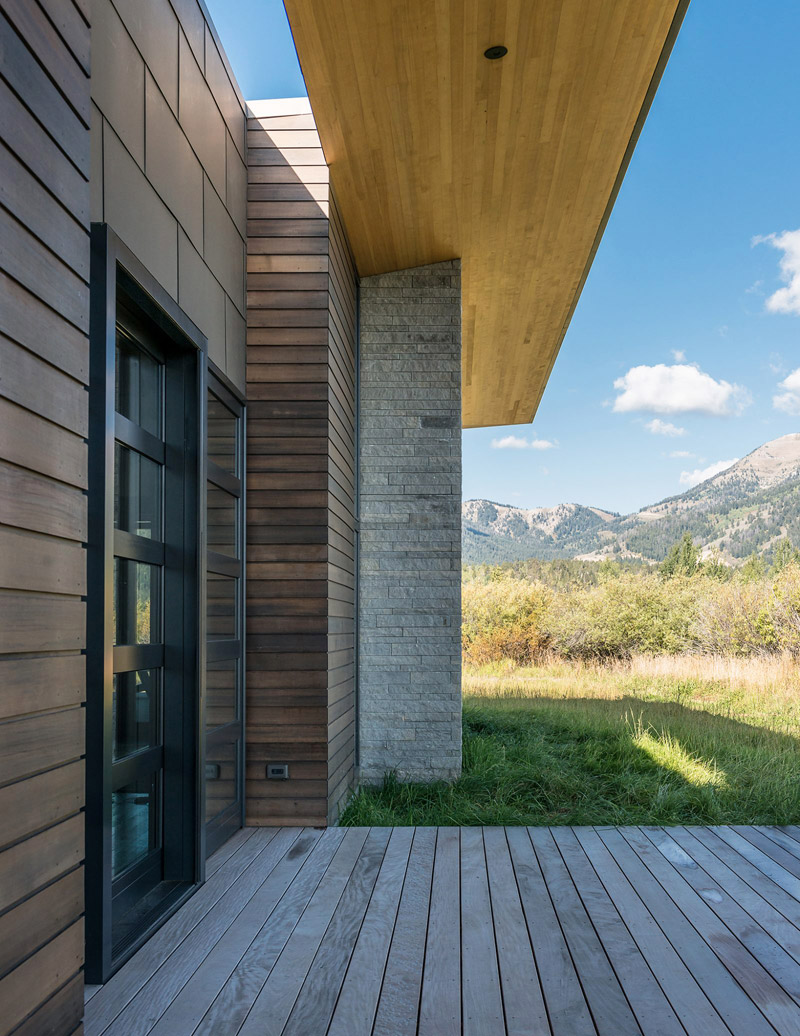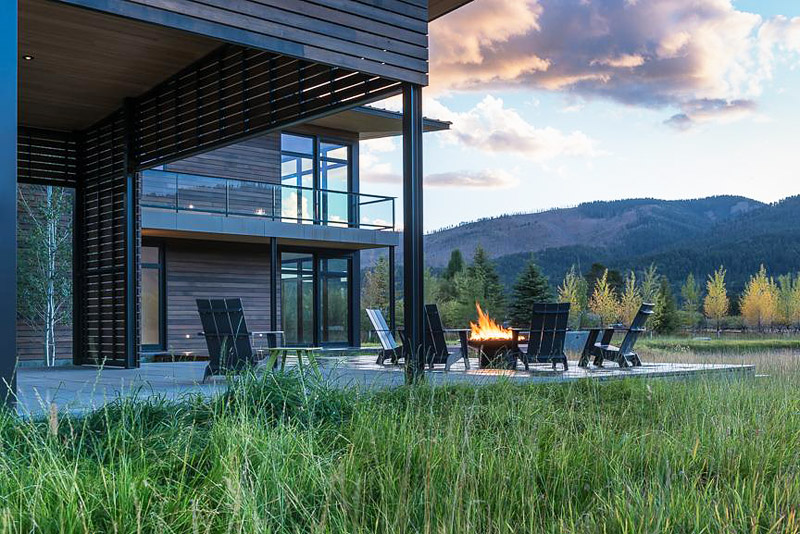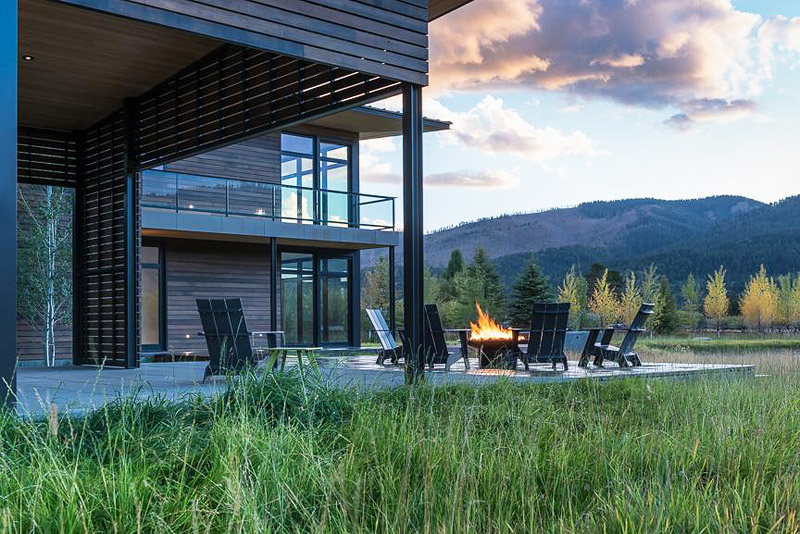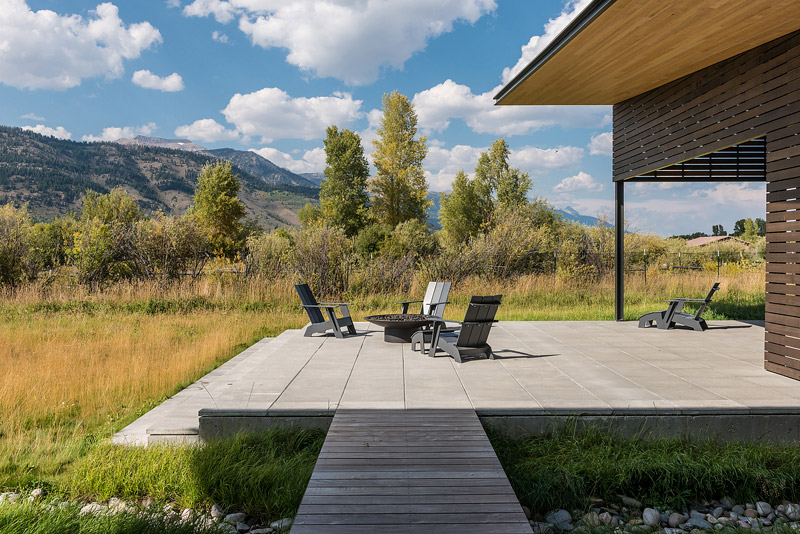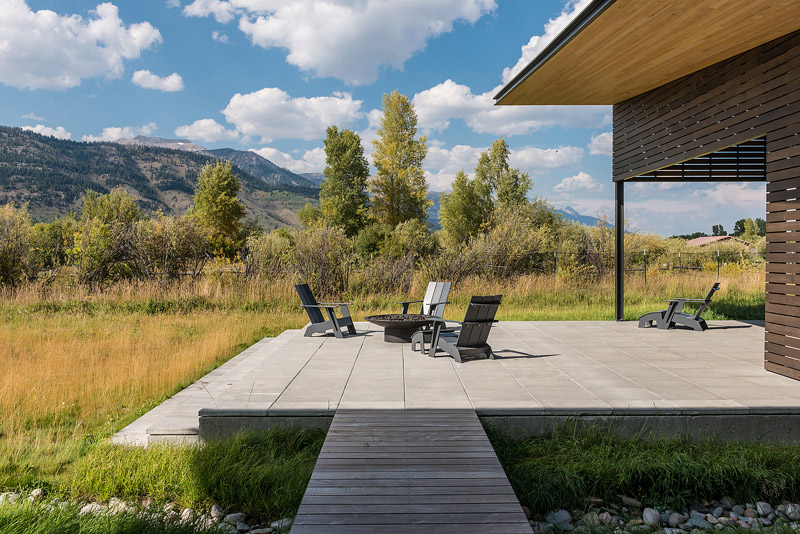 A glass-walled, covered "bridge" connects the public and private areas of the home. The two wings embrace a south-facing courtyard. In addition a west-facing terrace captures panoramic view of the Tetons and provides access to the pond.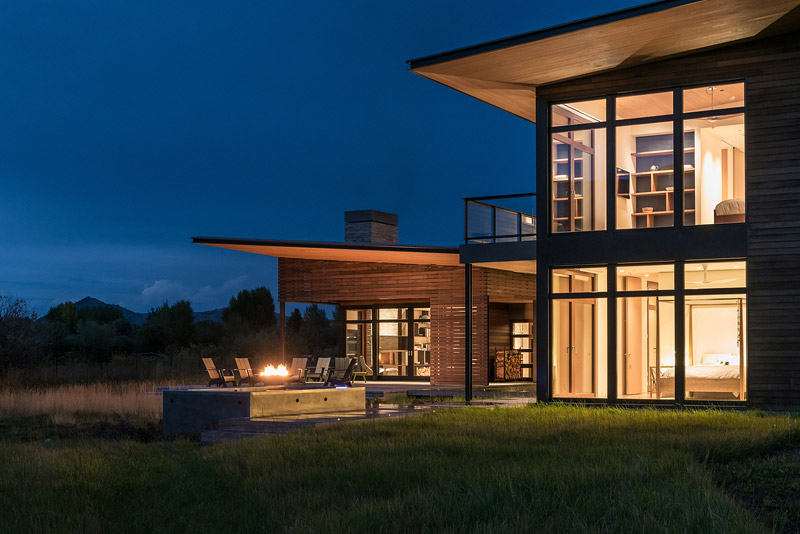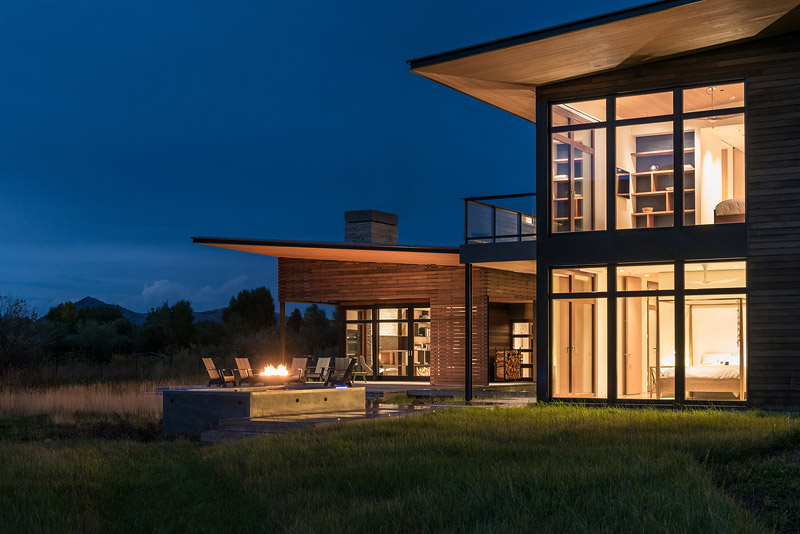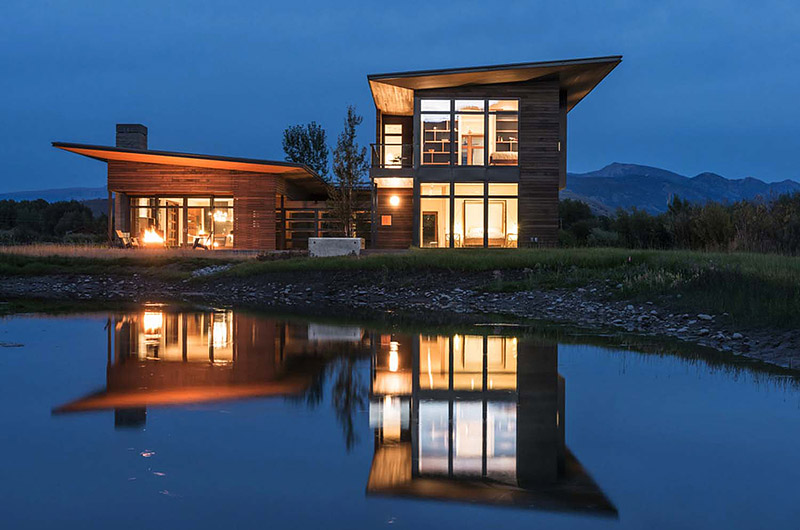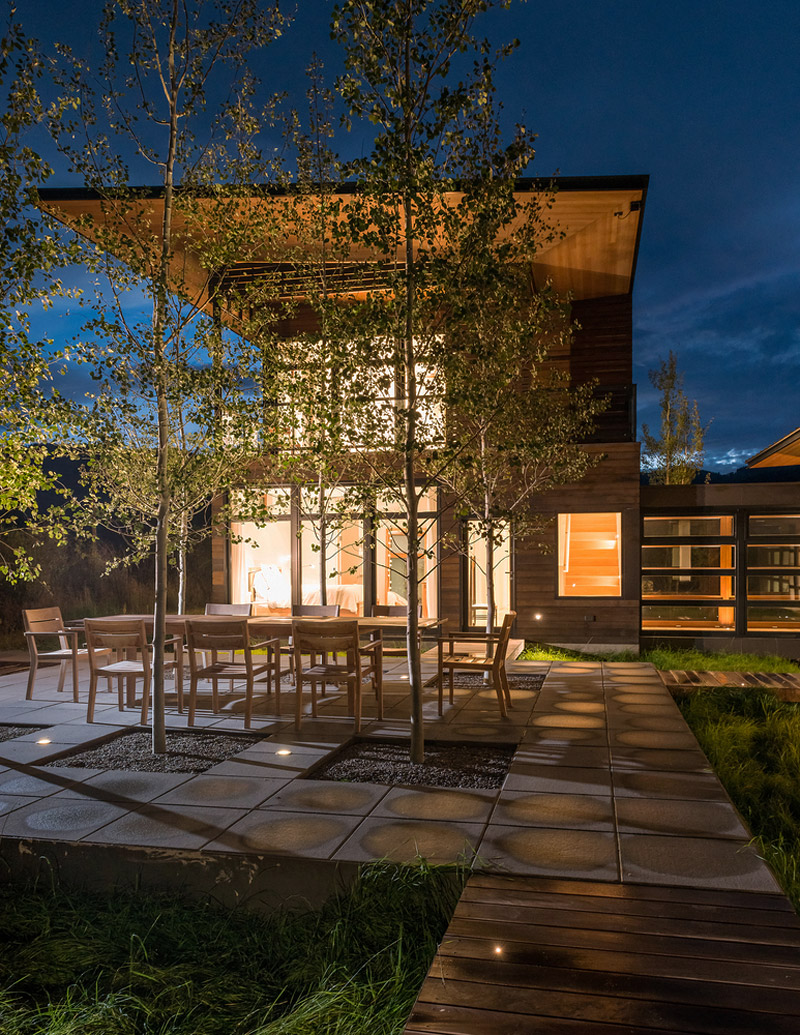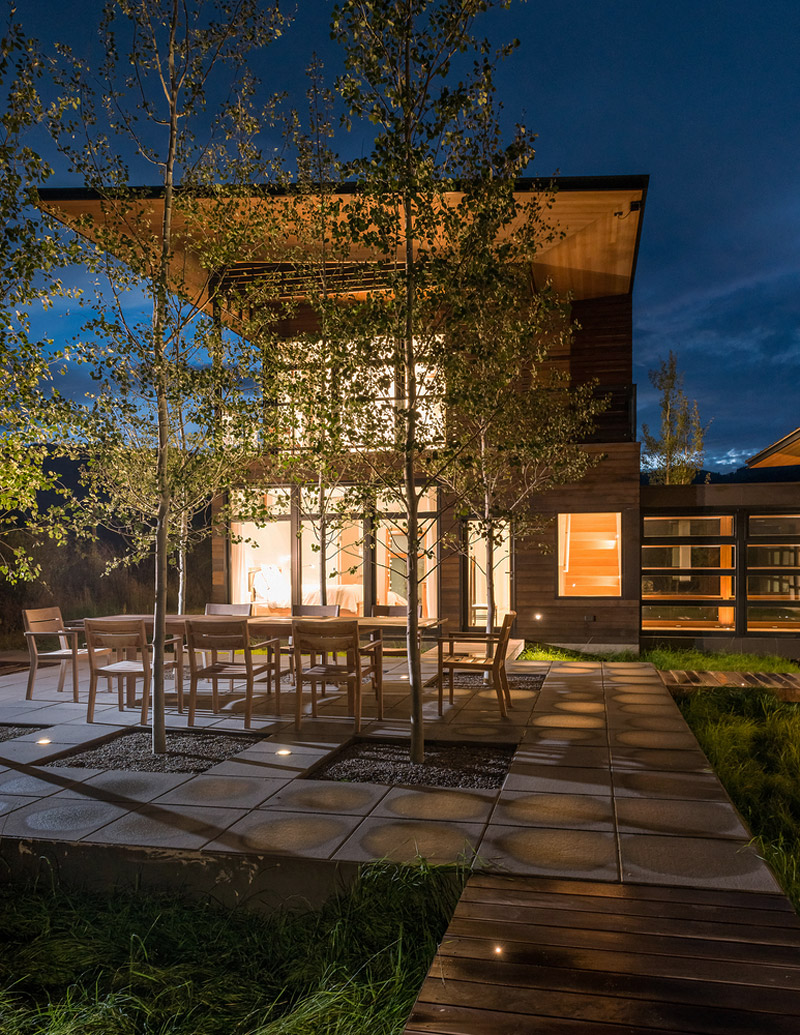 Throughout the Shoshone residence, deep roof overhangs shield the floor-to-ceiling glazing from the elements. The home was clad in dark-stained cedar planks, laid horizontally.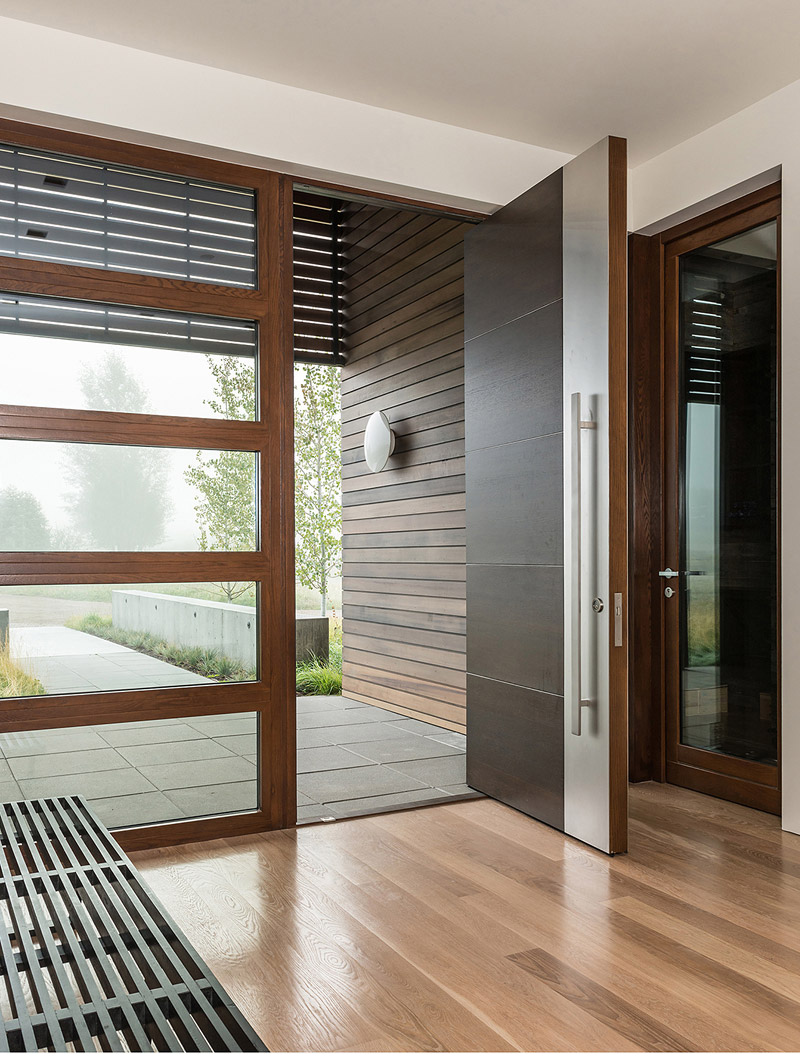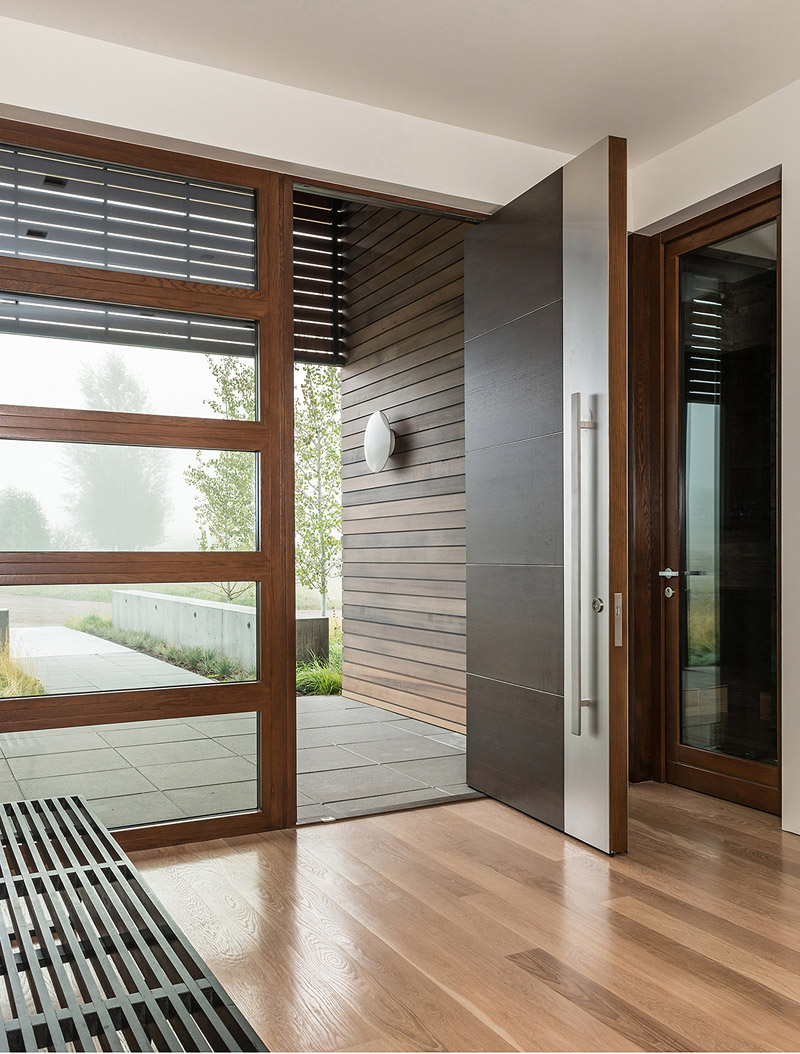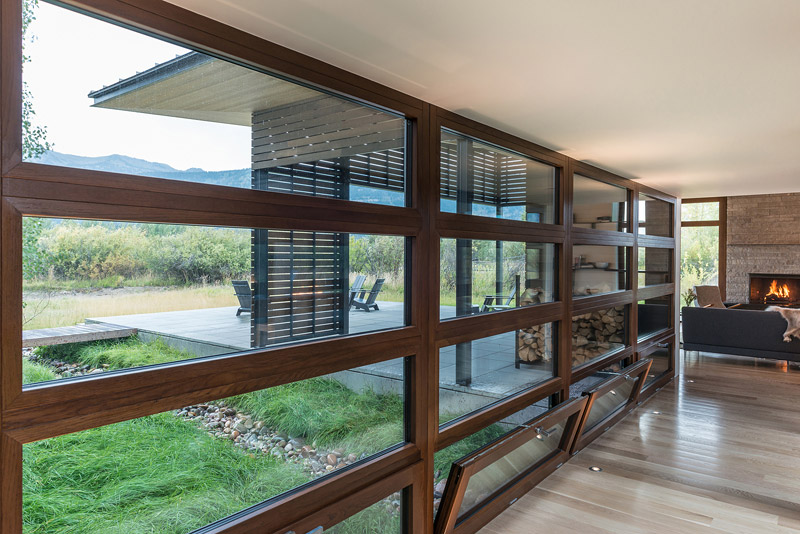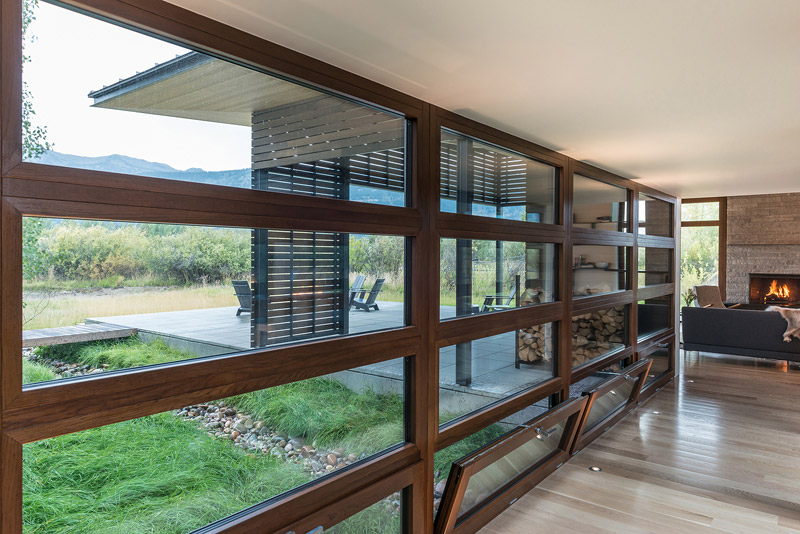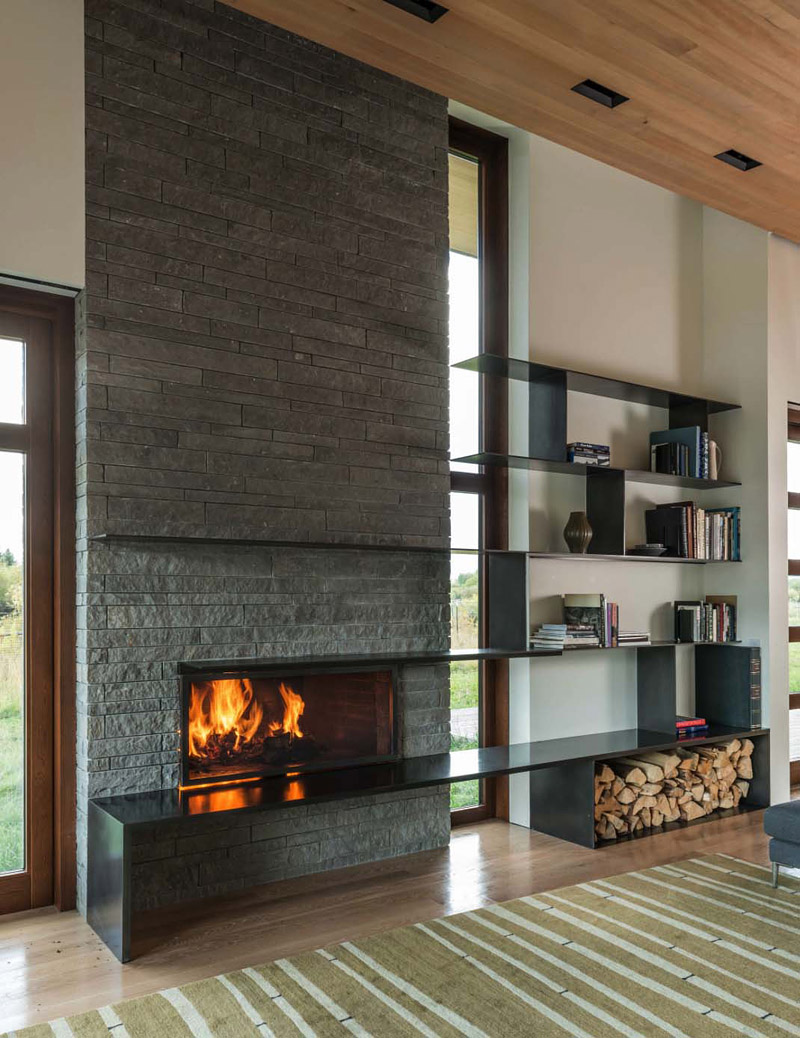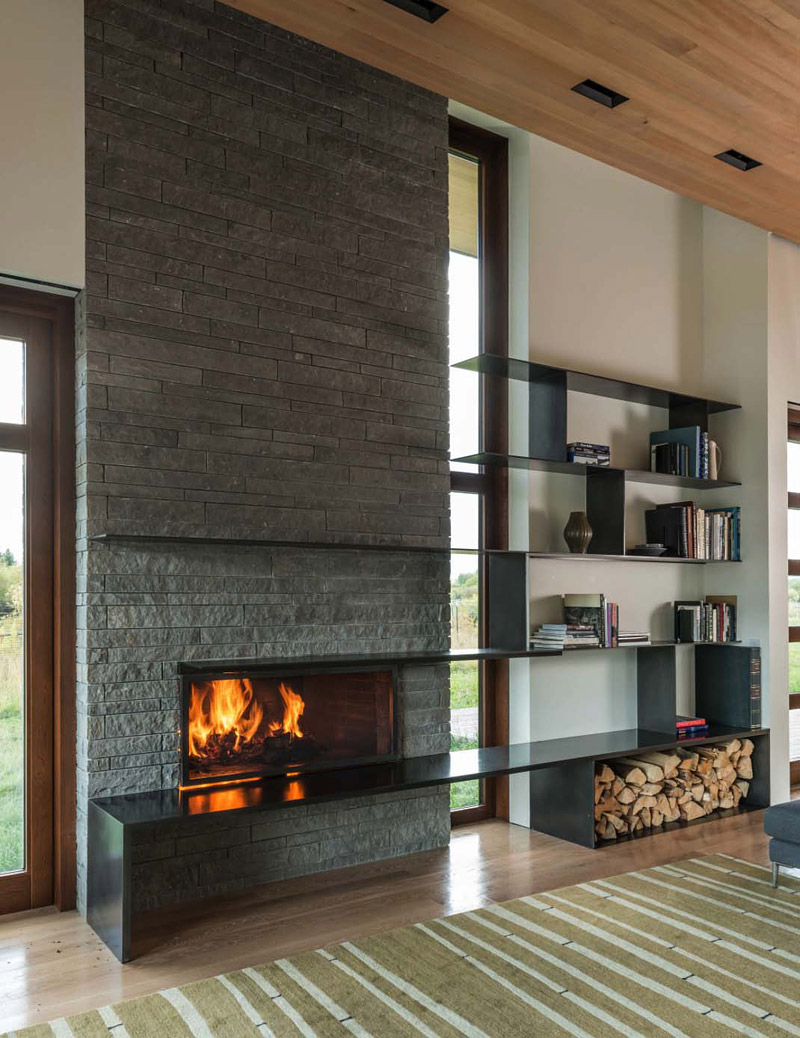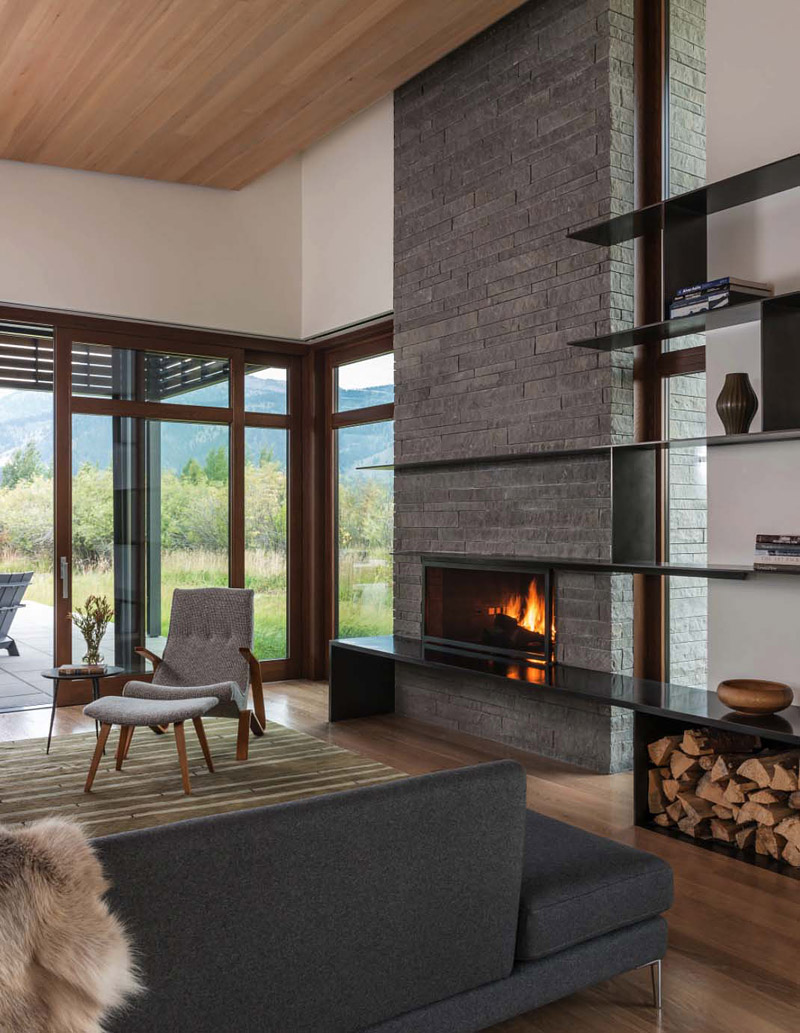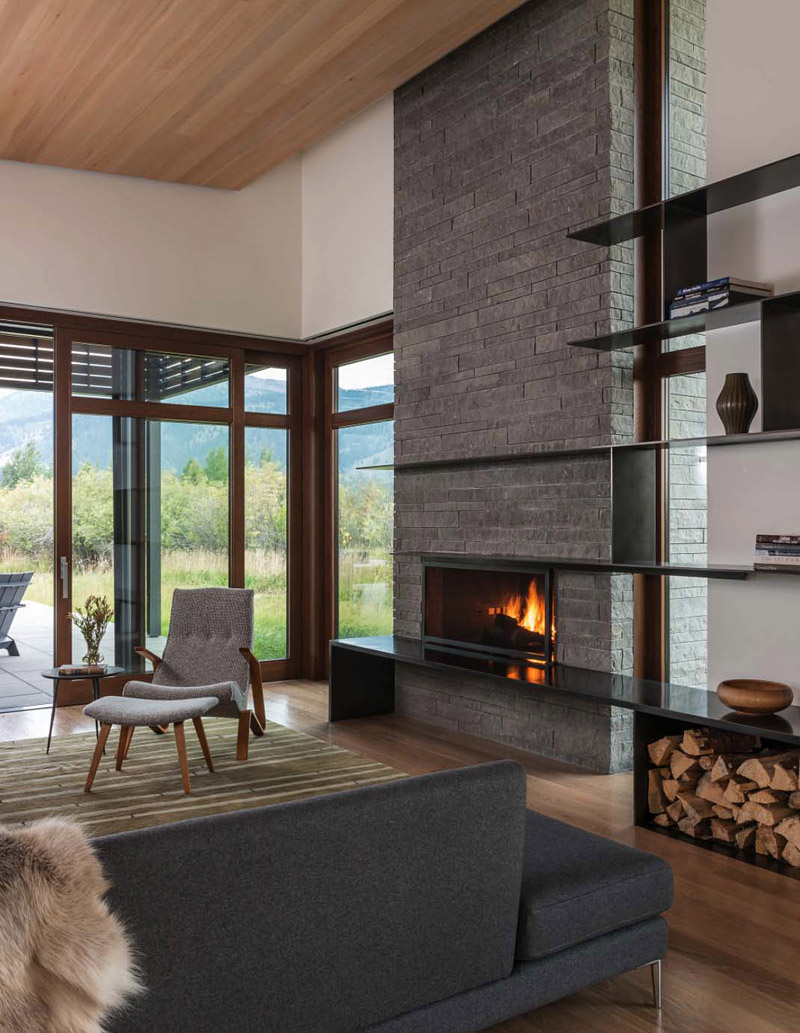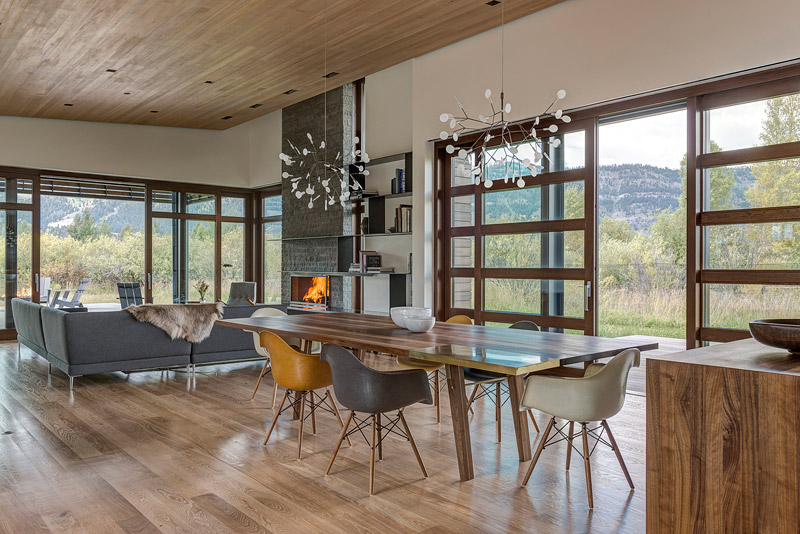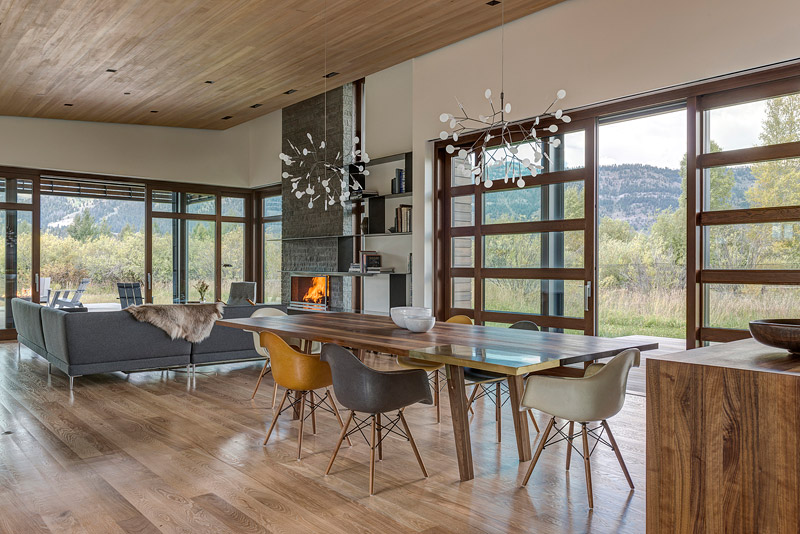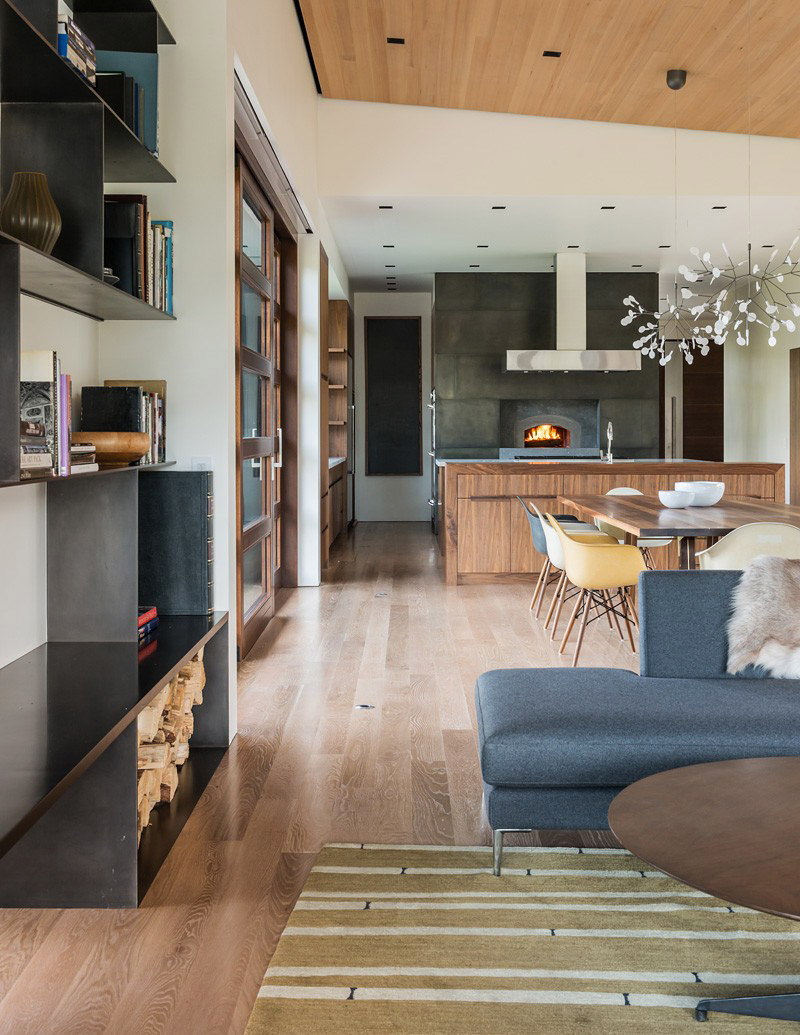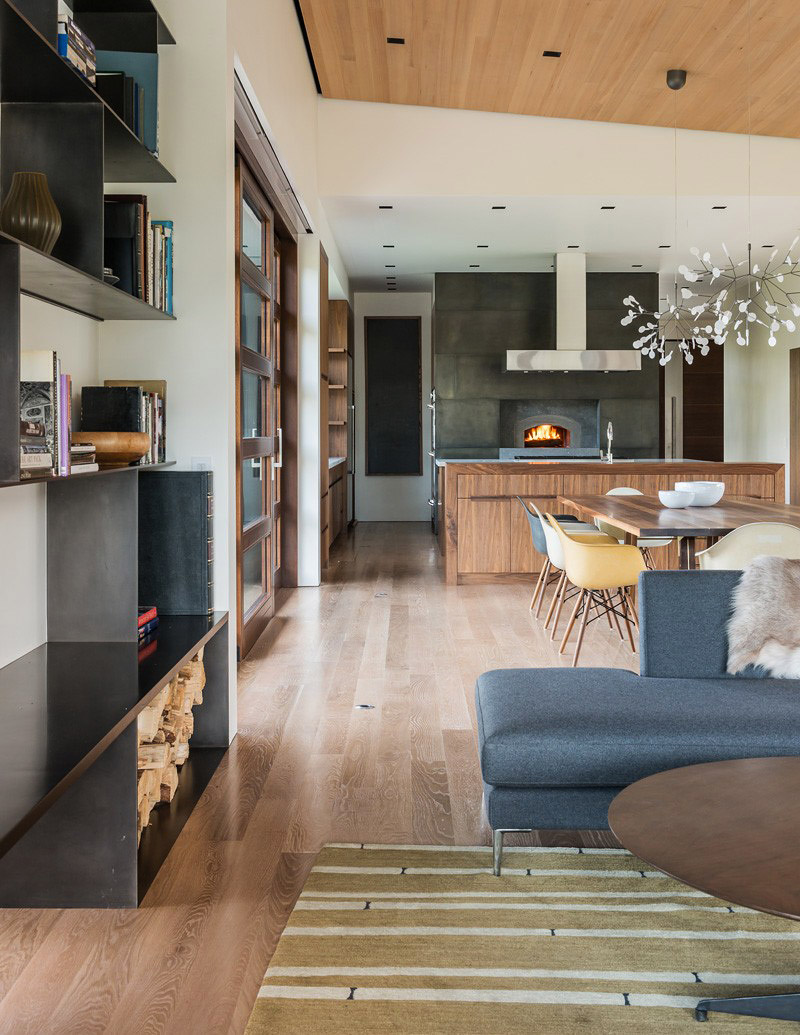 Inside a simple, yet refined materials palette is resolved in wood, steel, stone and glass. The kitchen anchors the public space with a wood-burning pizza oven, wrapped in steel panels.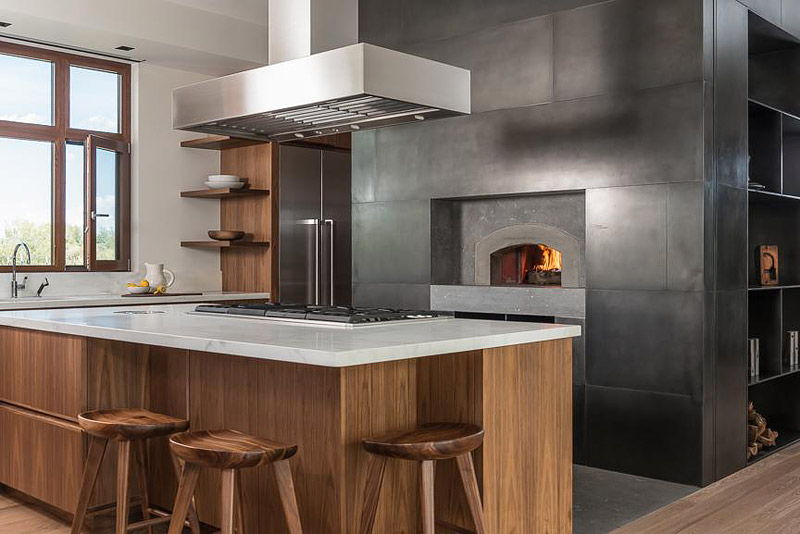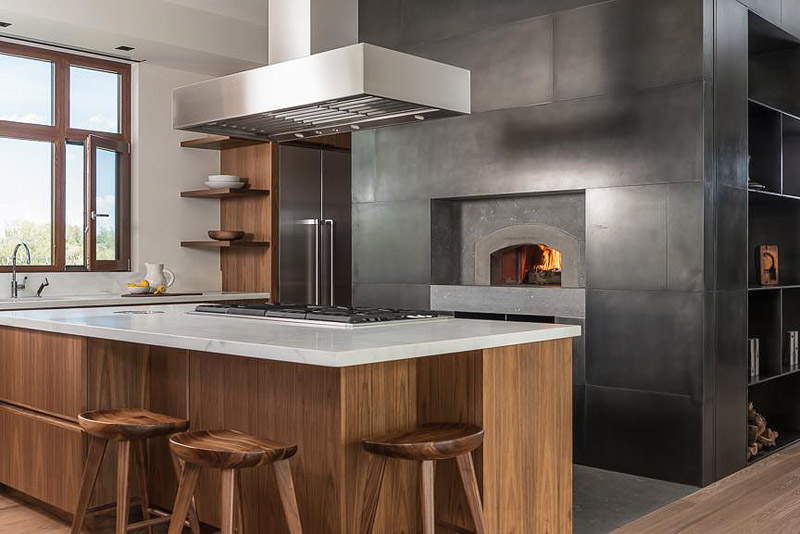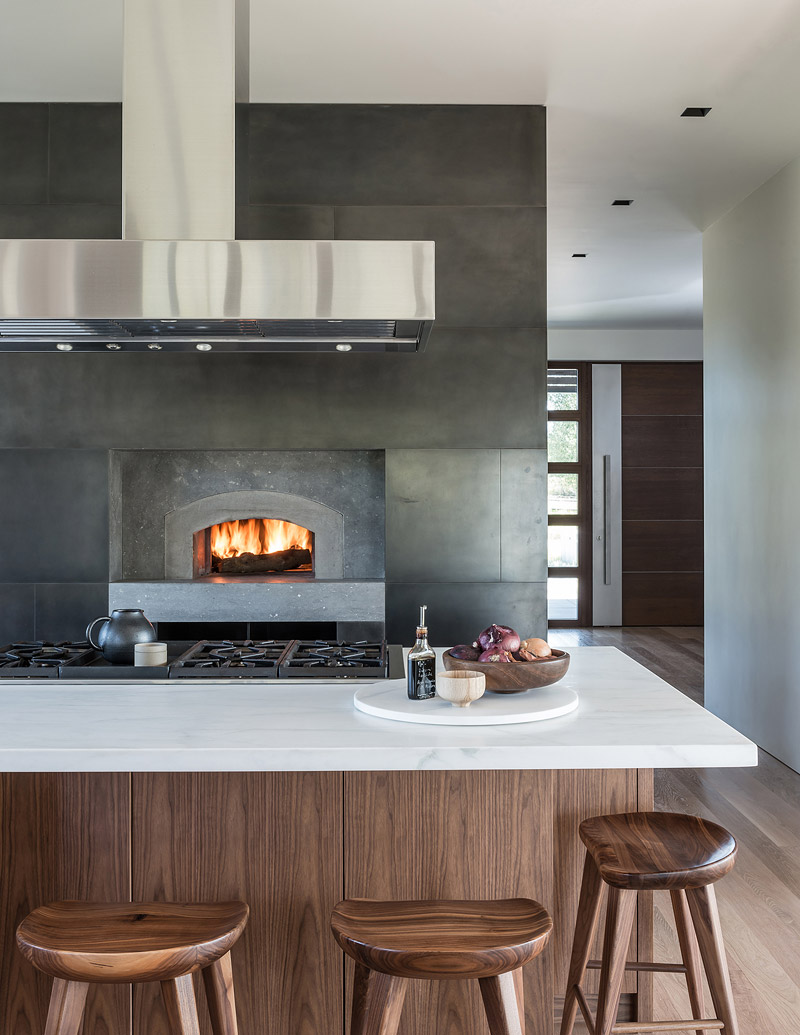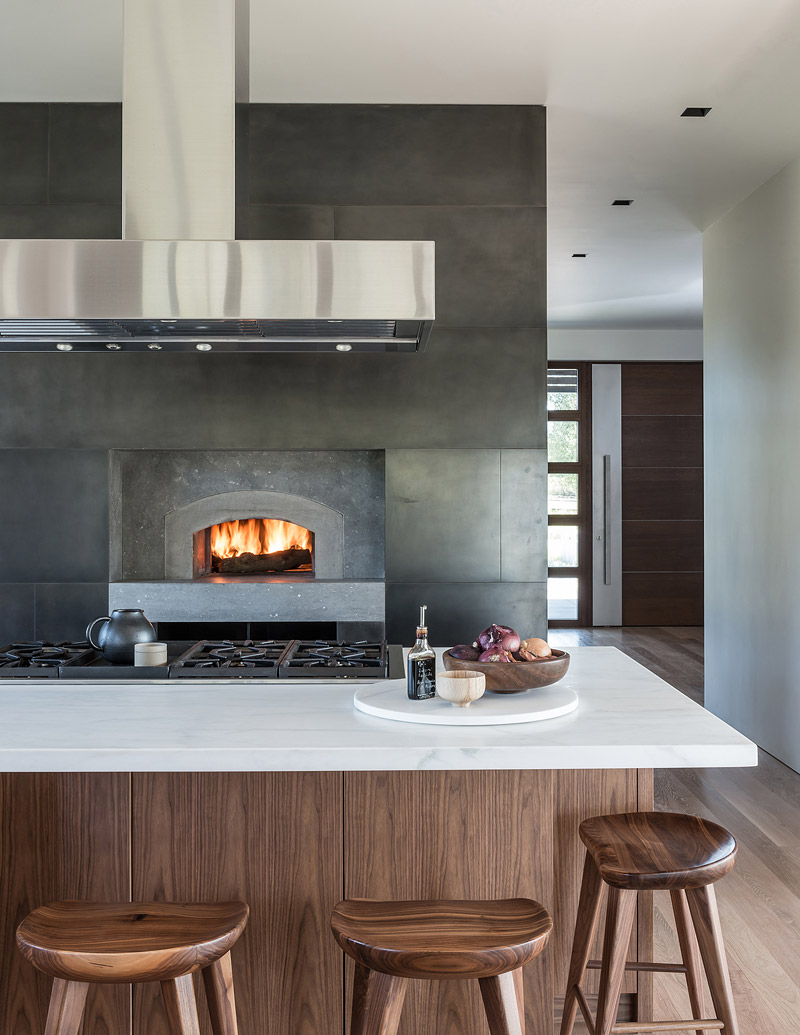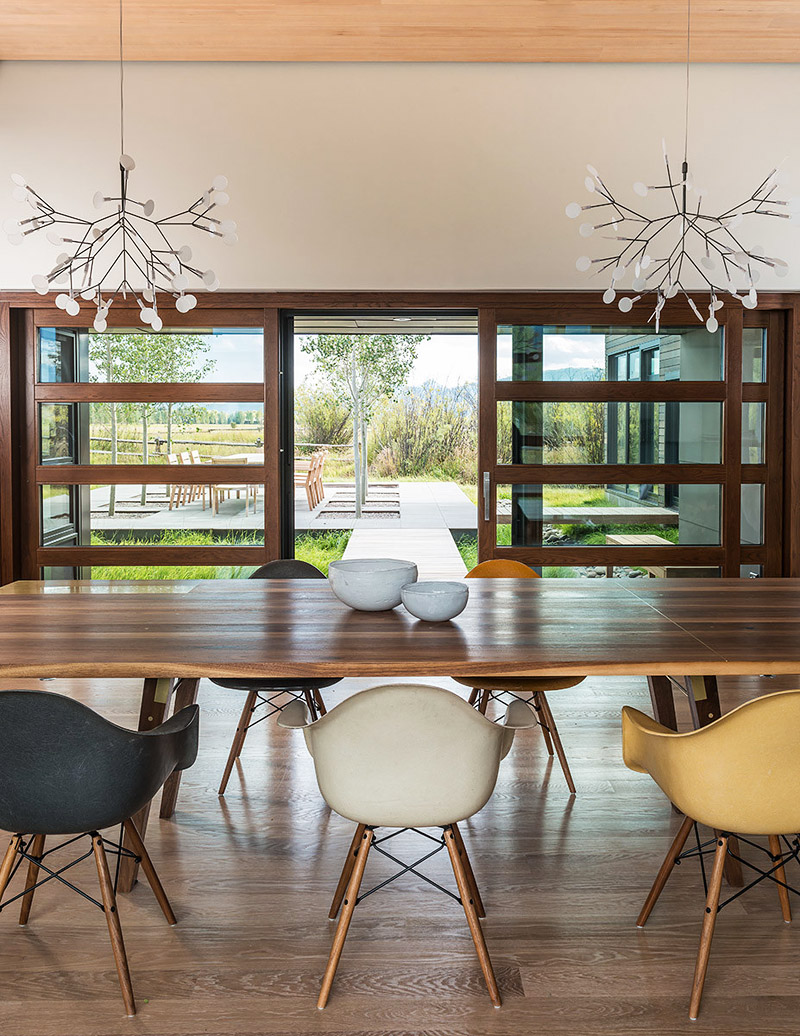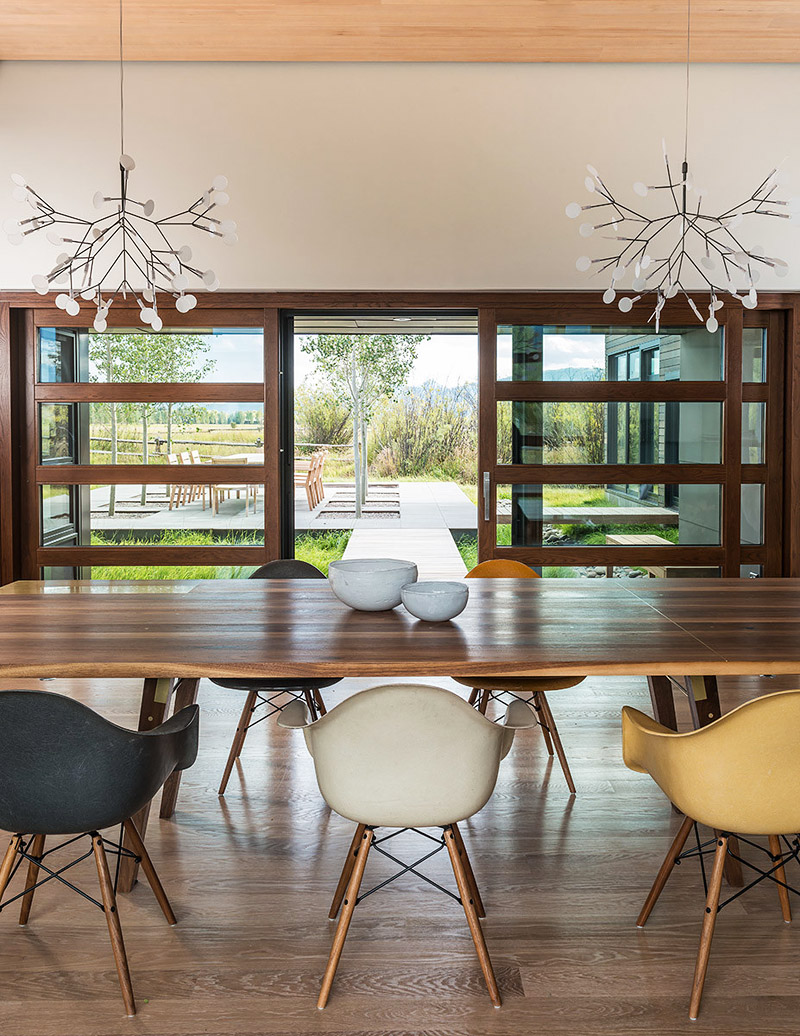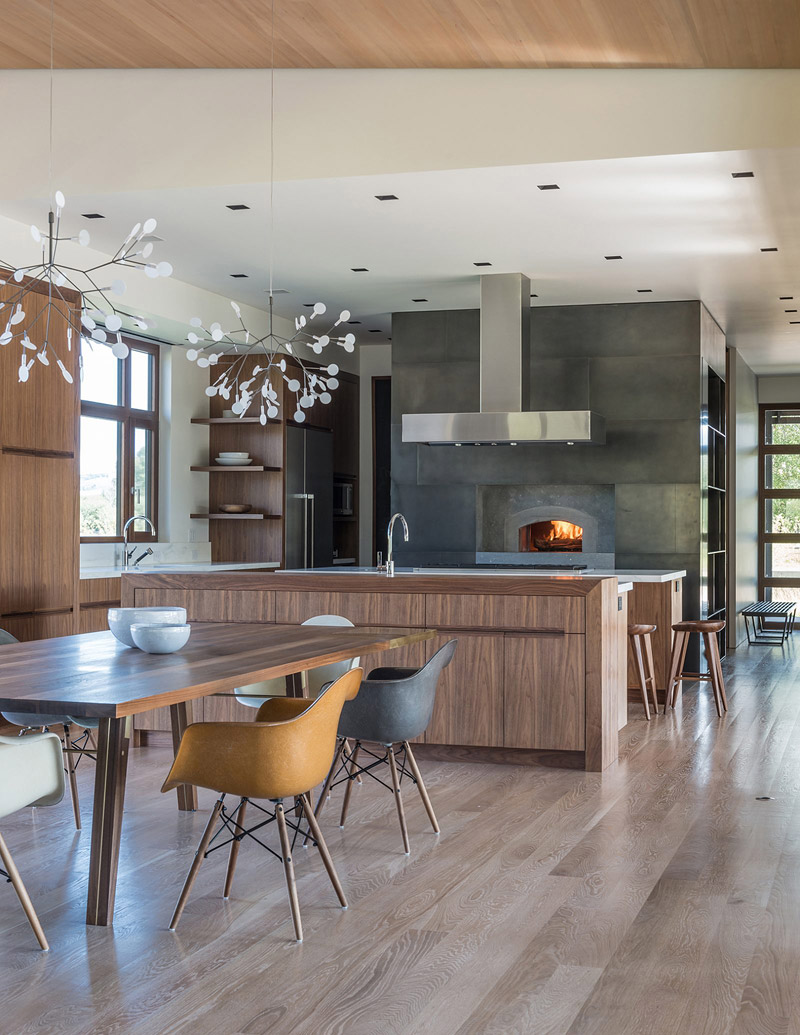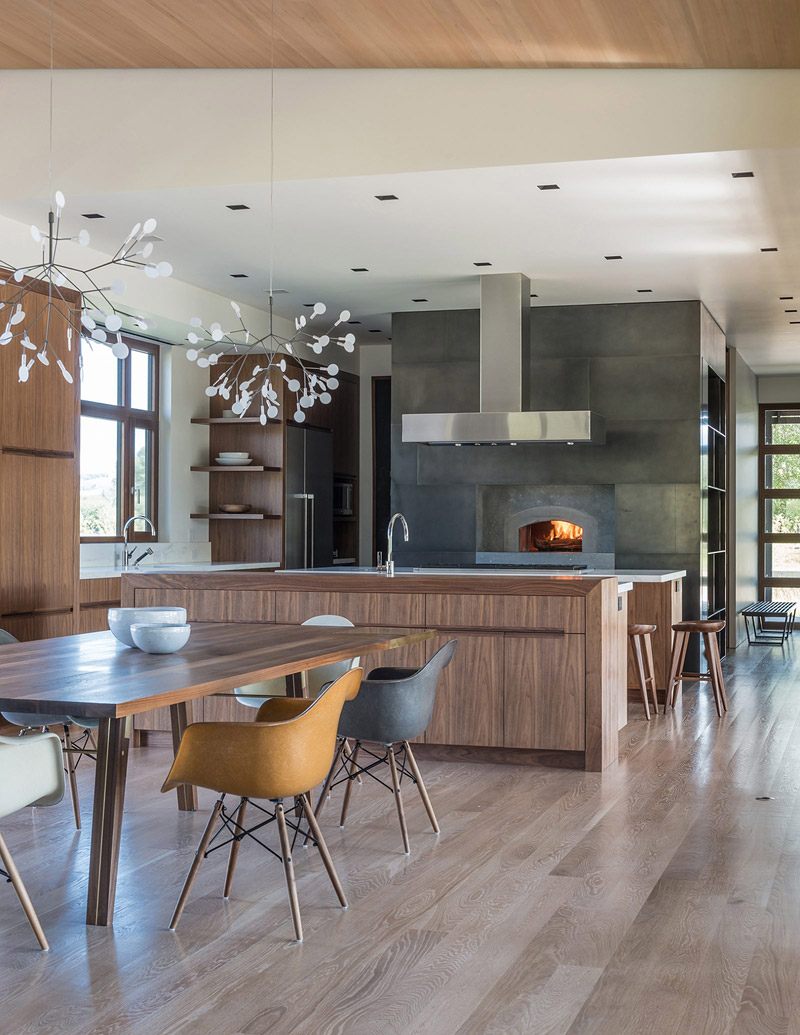 The main staircase is clad in white oak resulting in a sculptural element without being visually overcomplicated.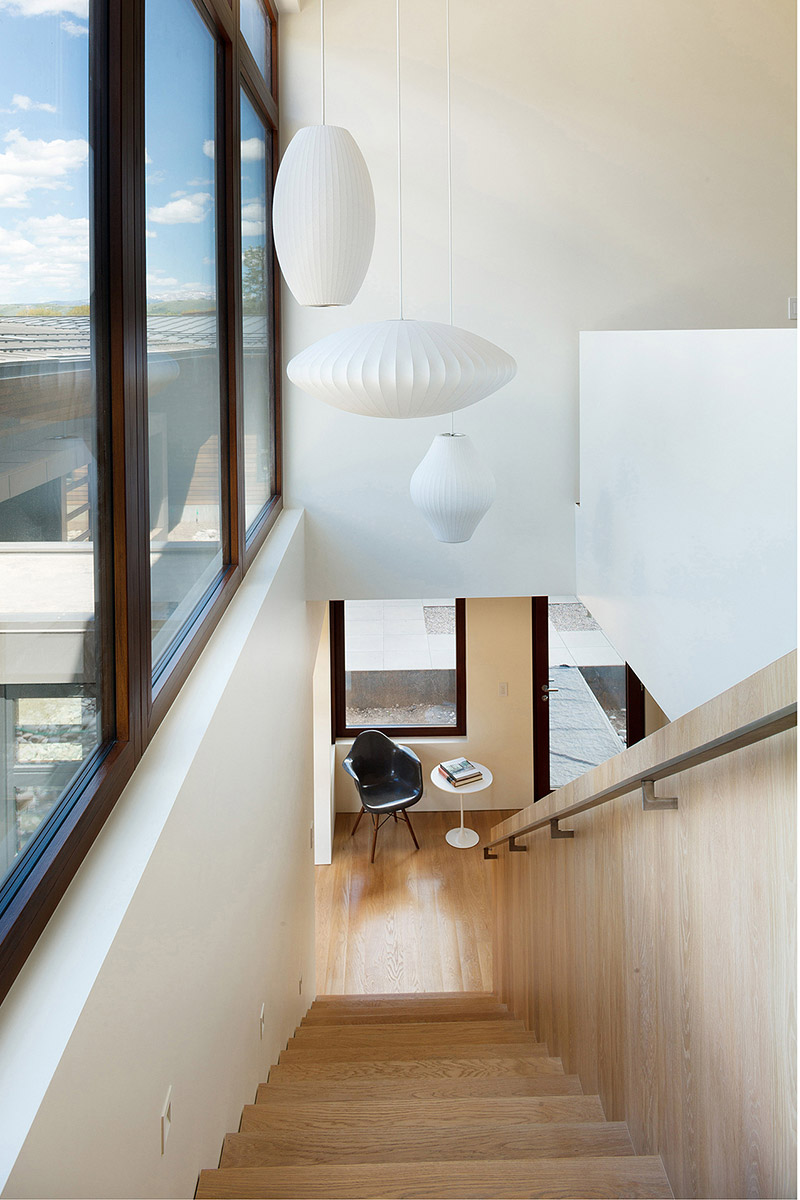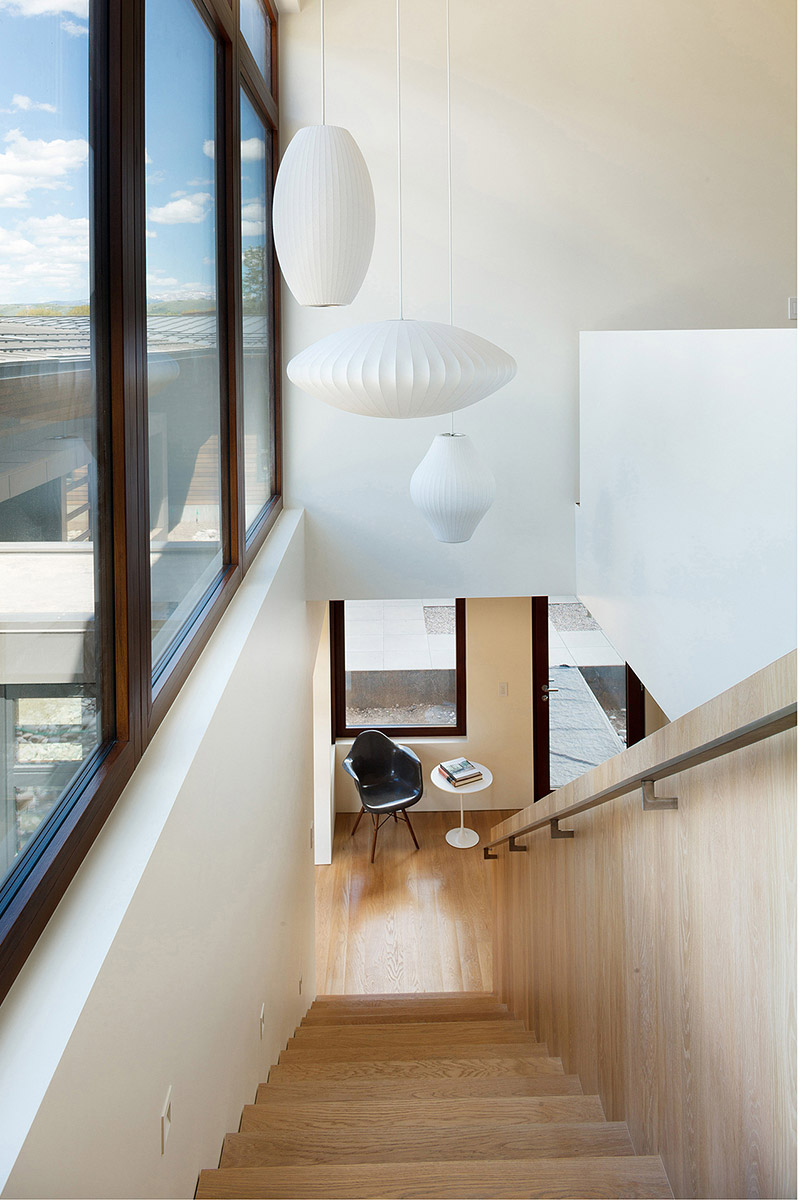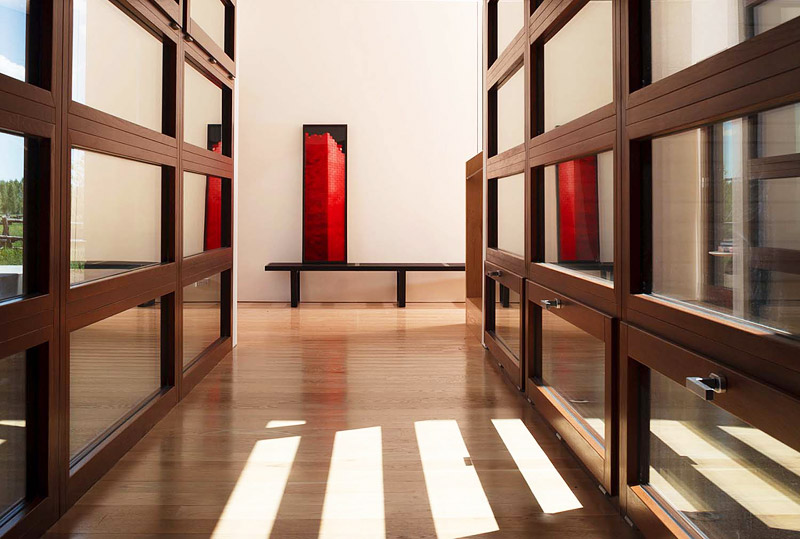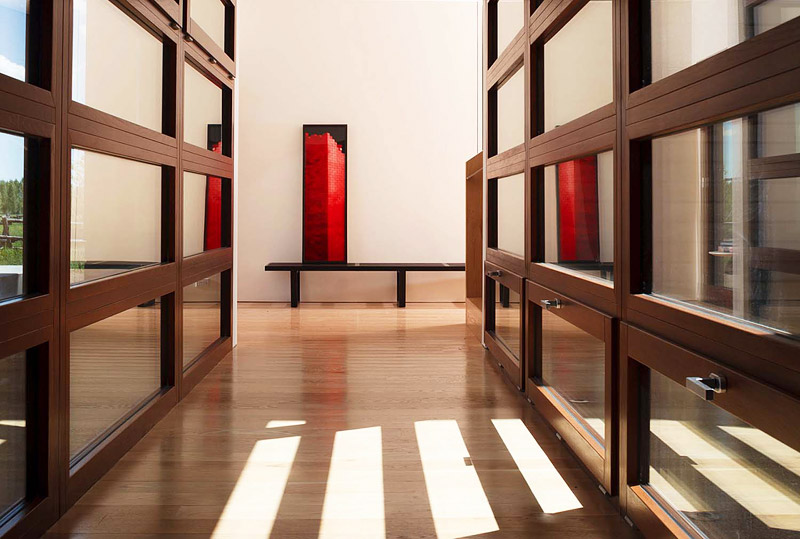 At all elevations, floor to ceiling window openings establish a connection to the outdoors. Teak creates a sophisticated master bathroom that is modern without being sterile.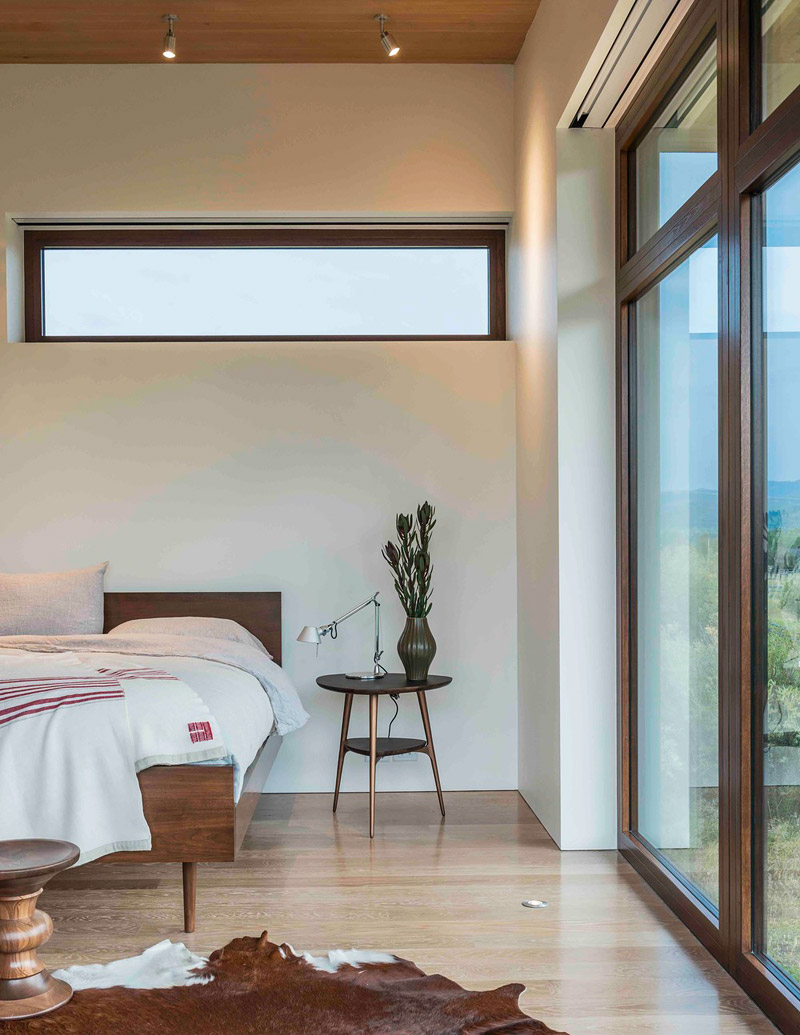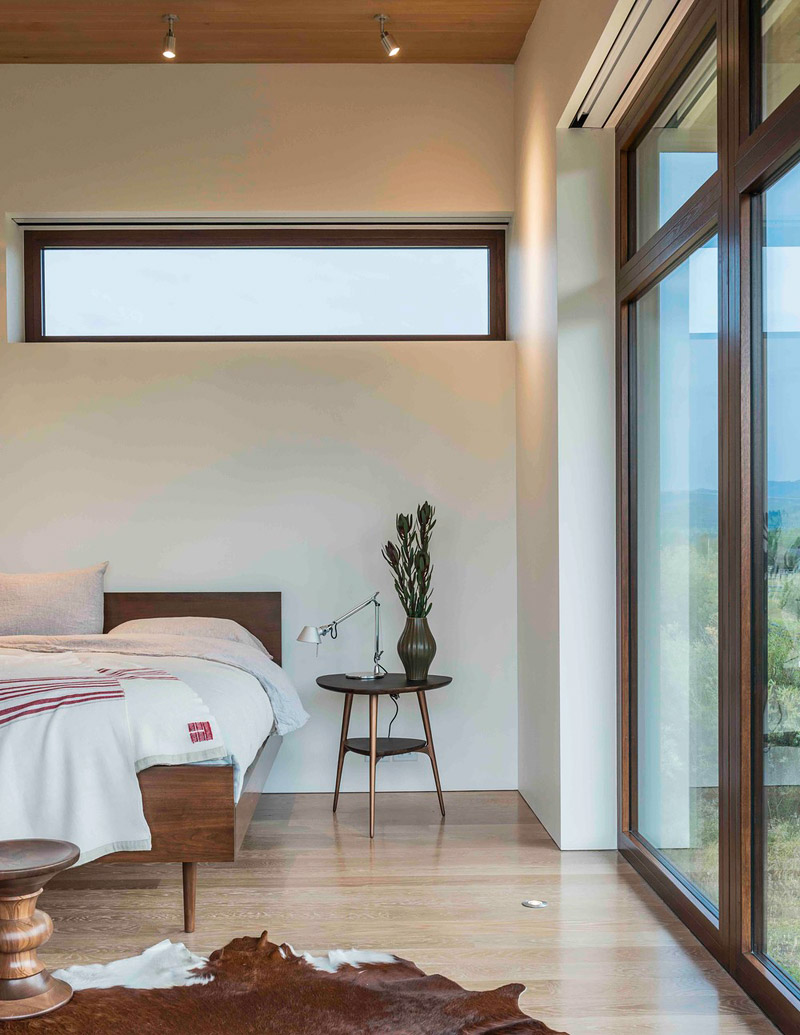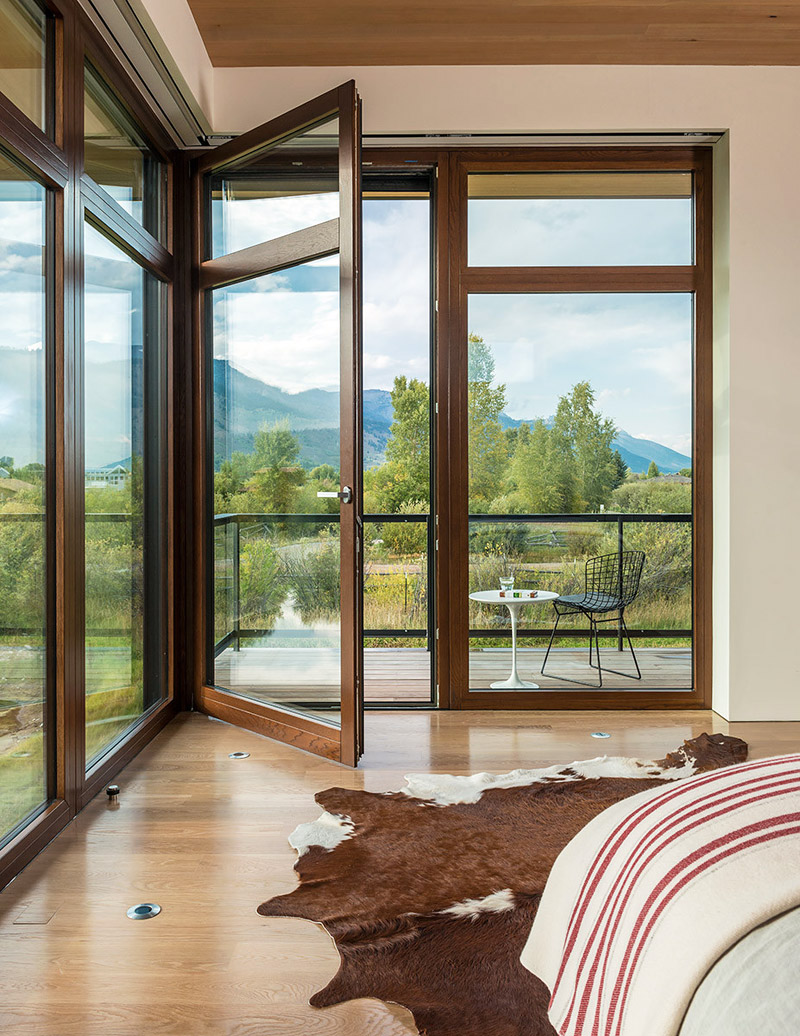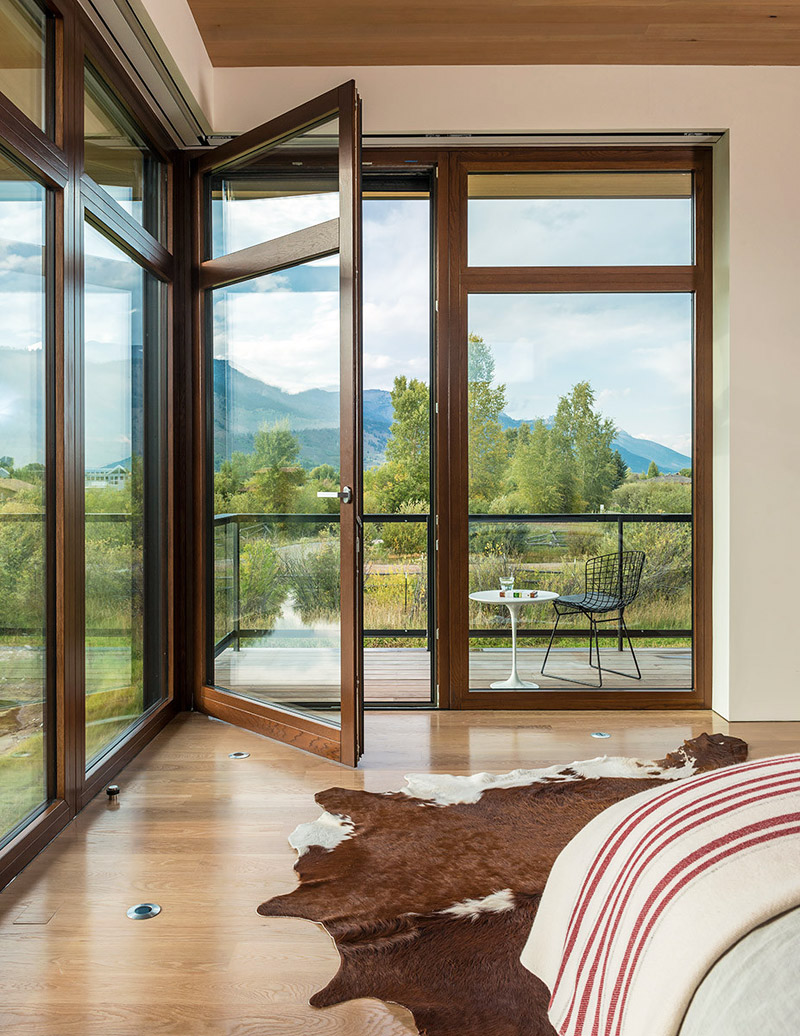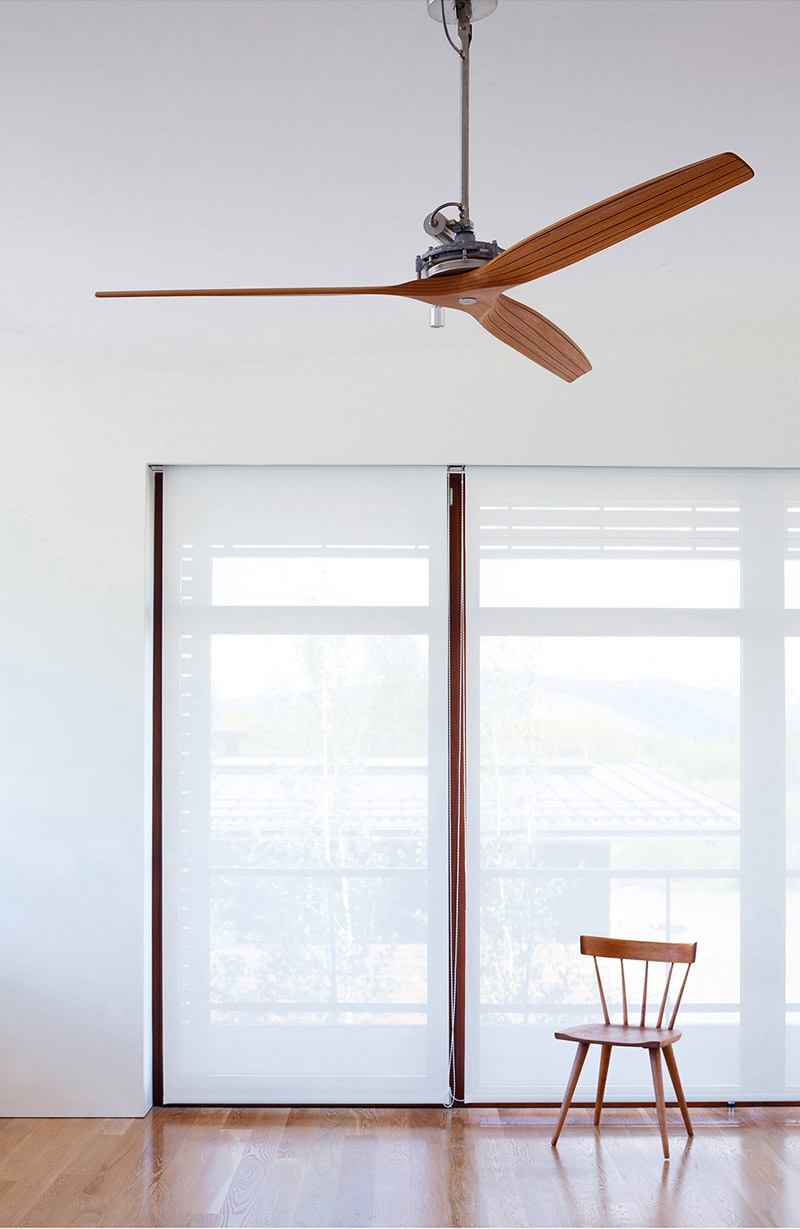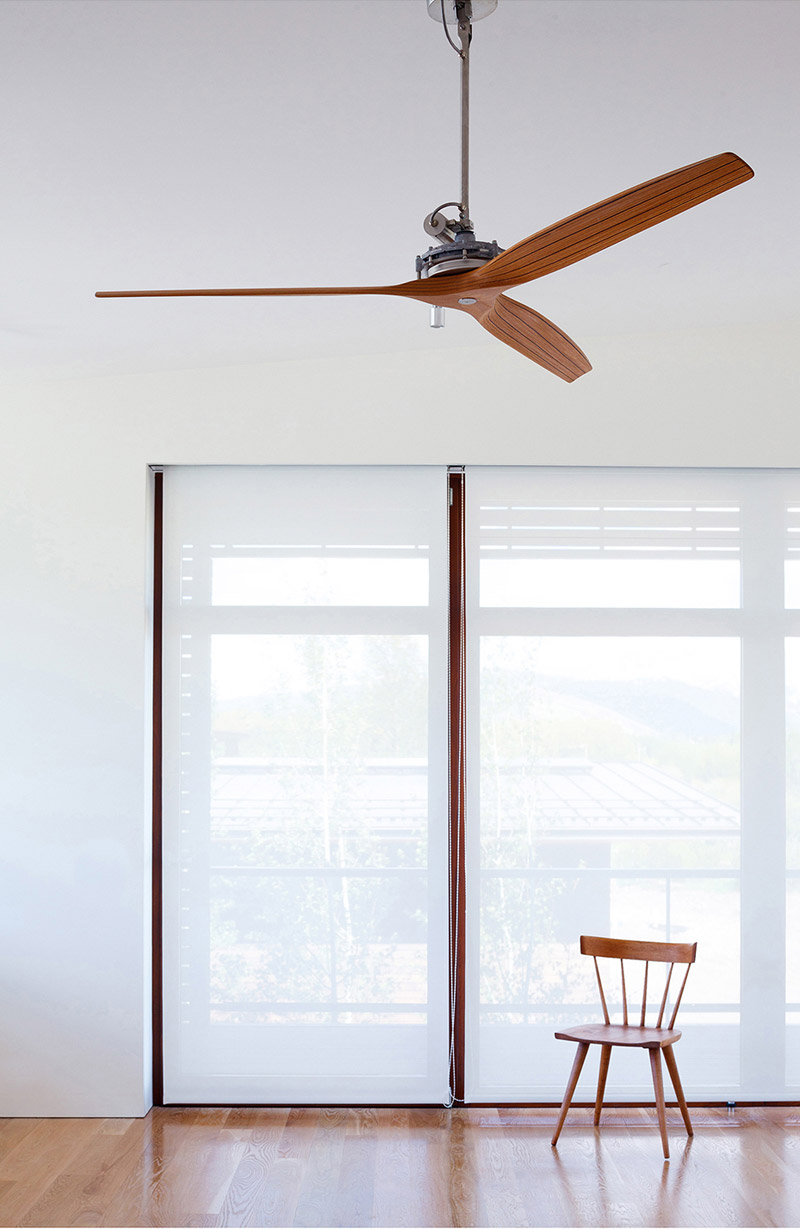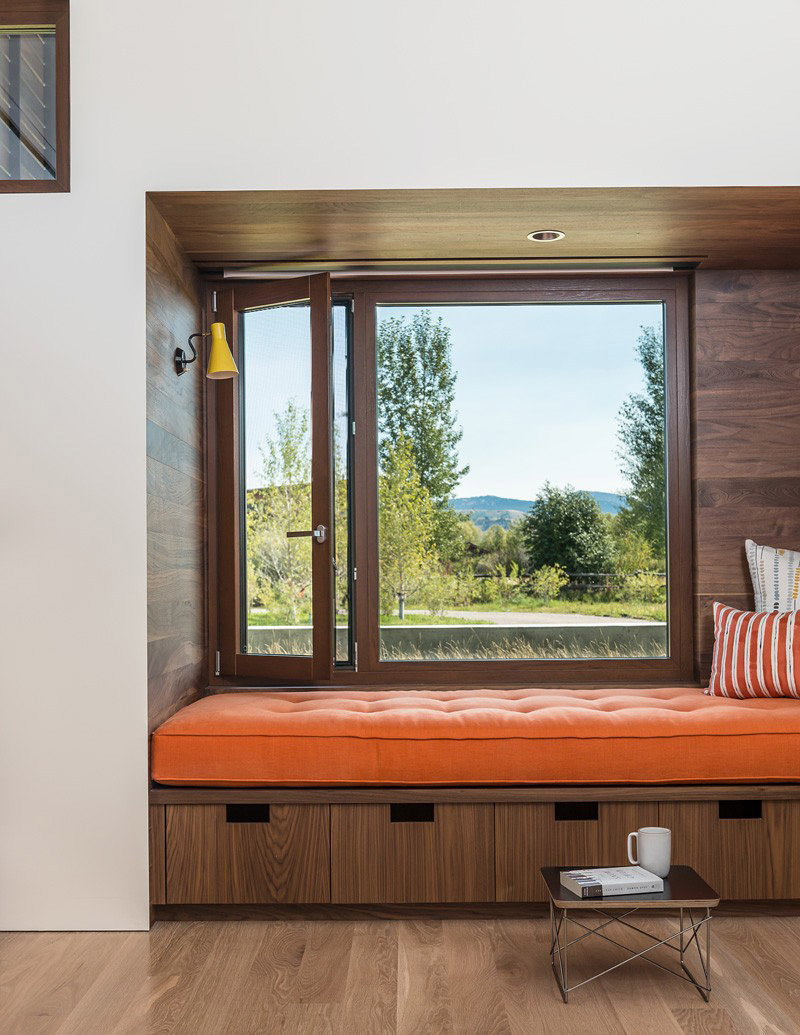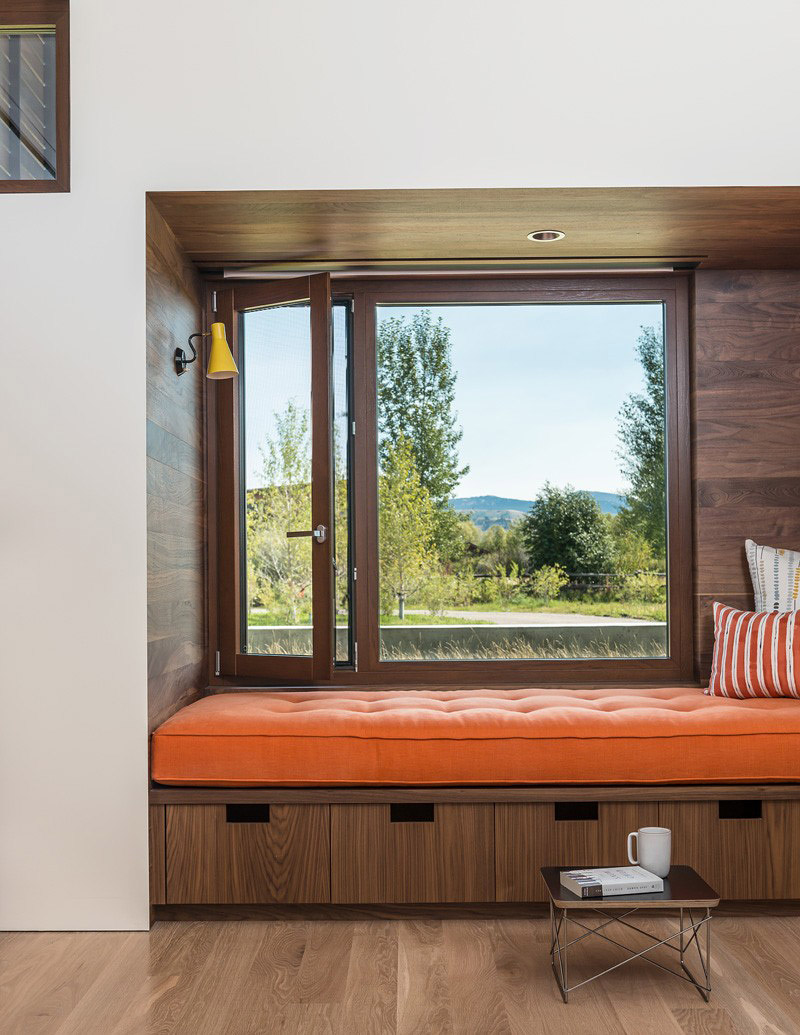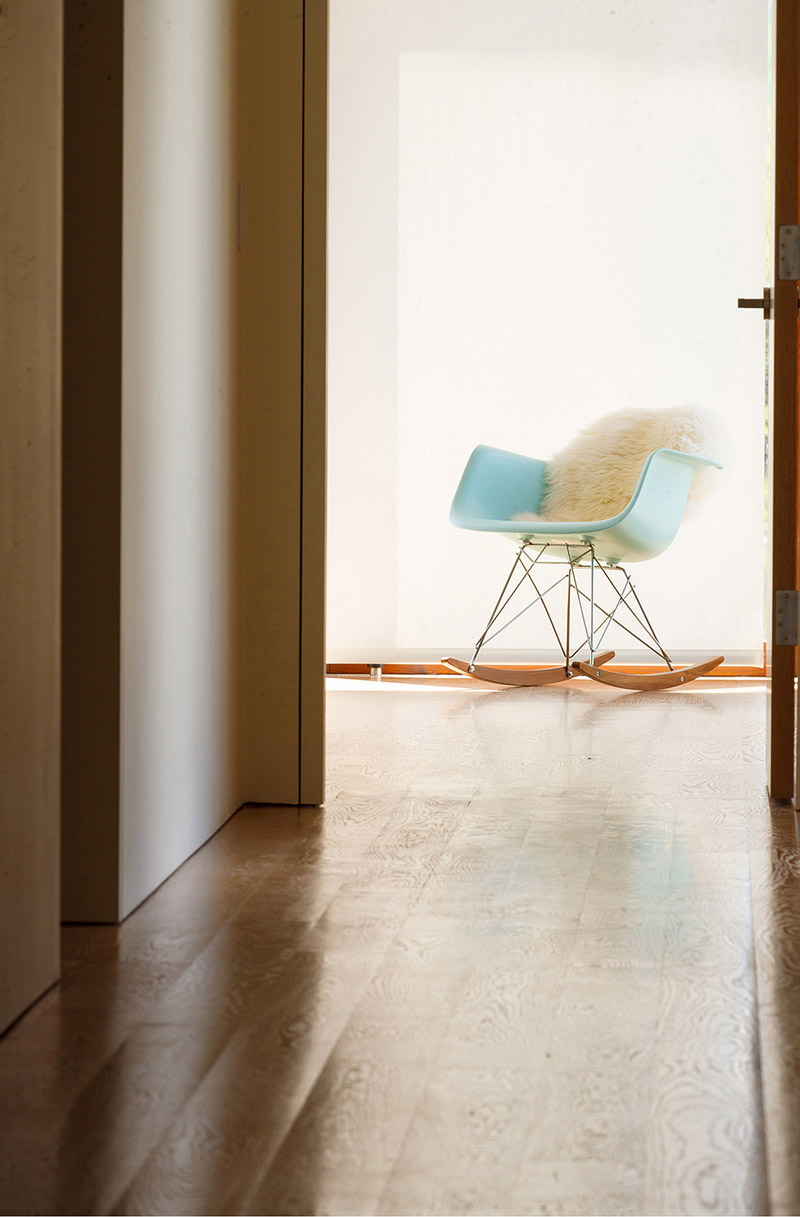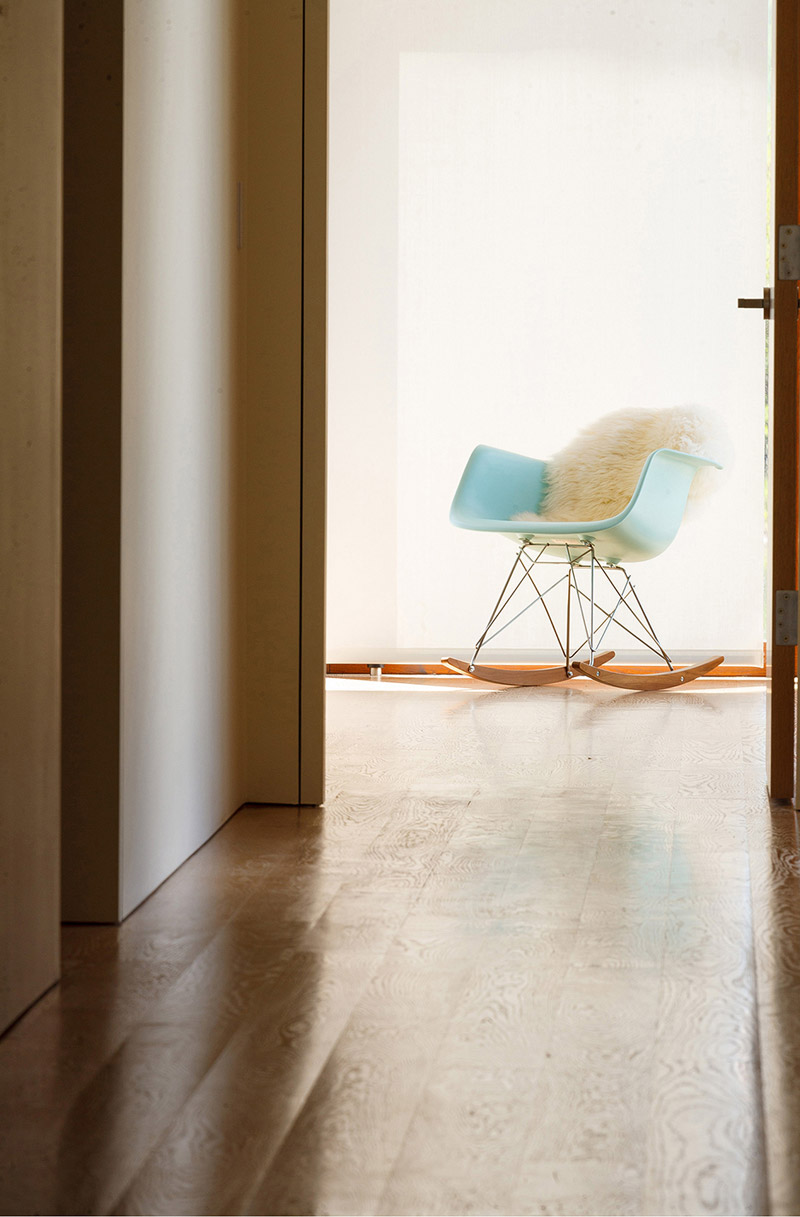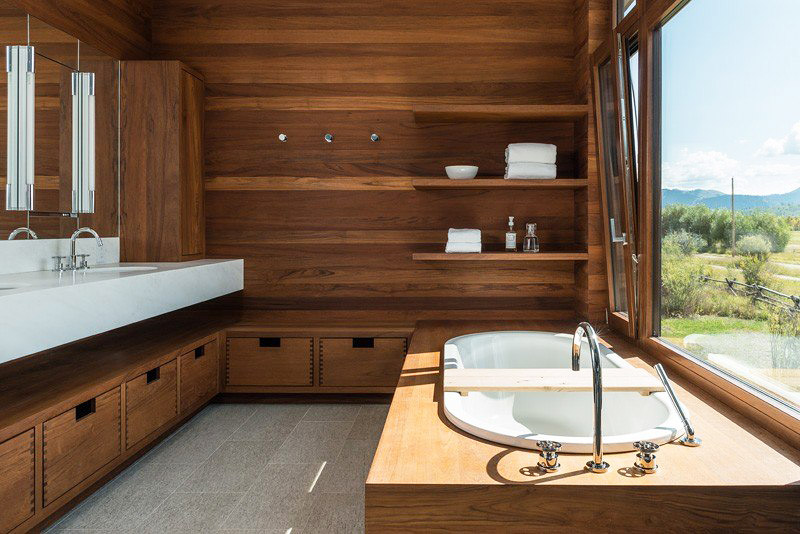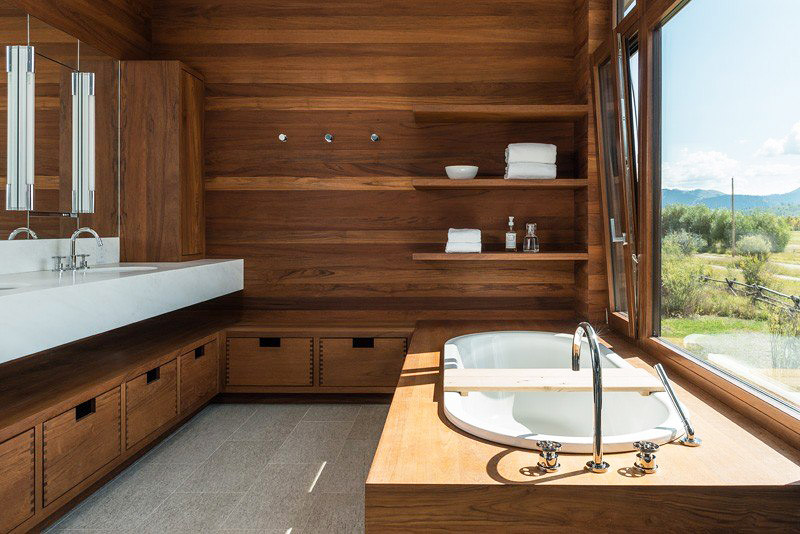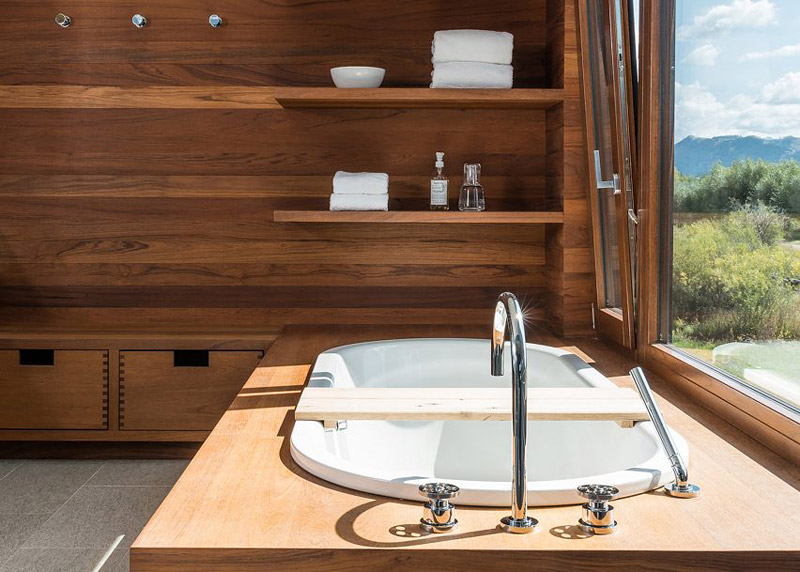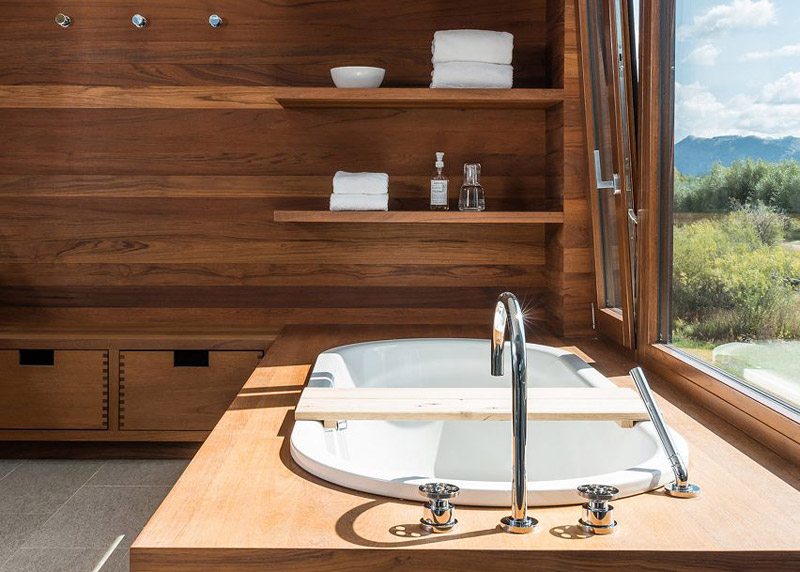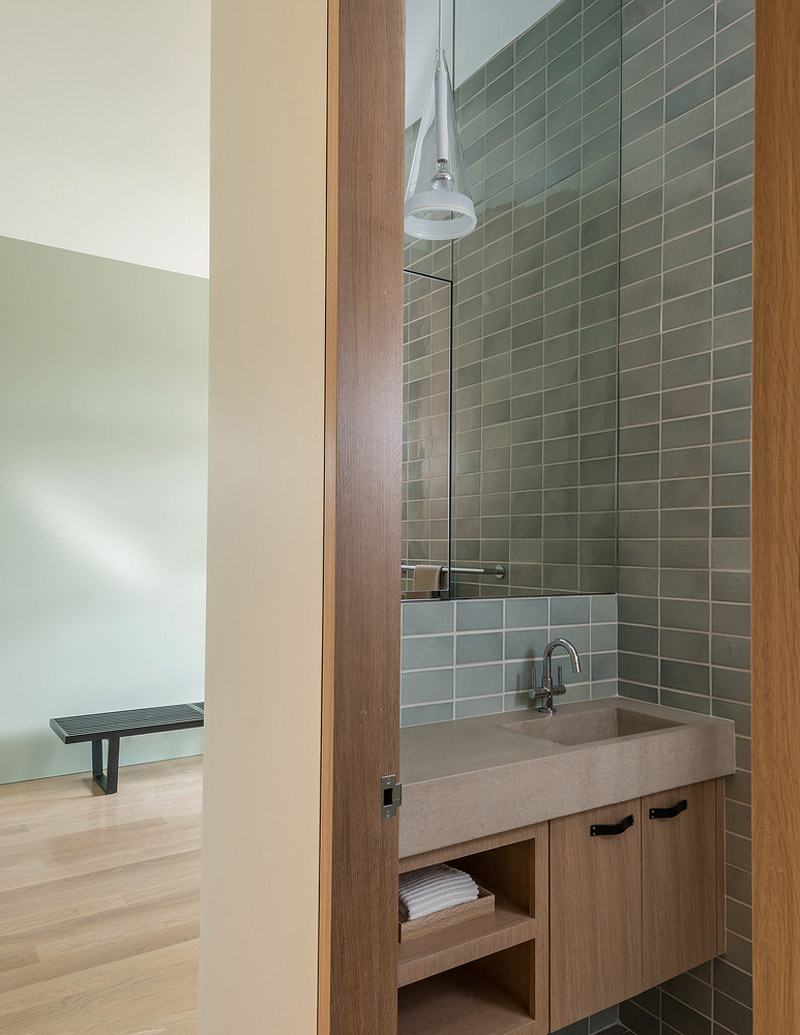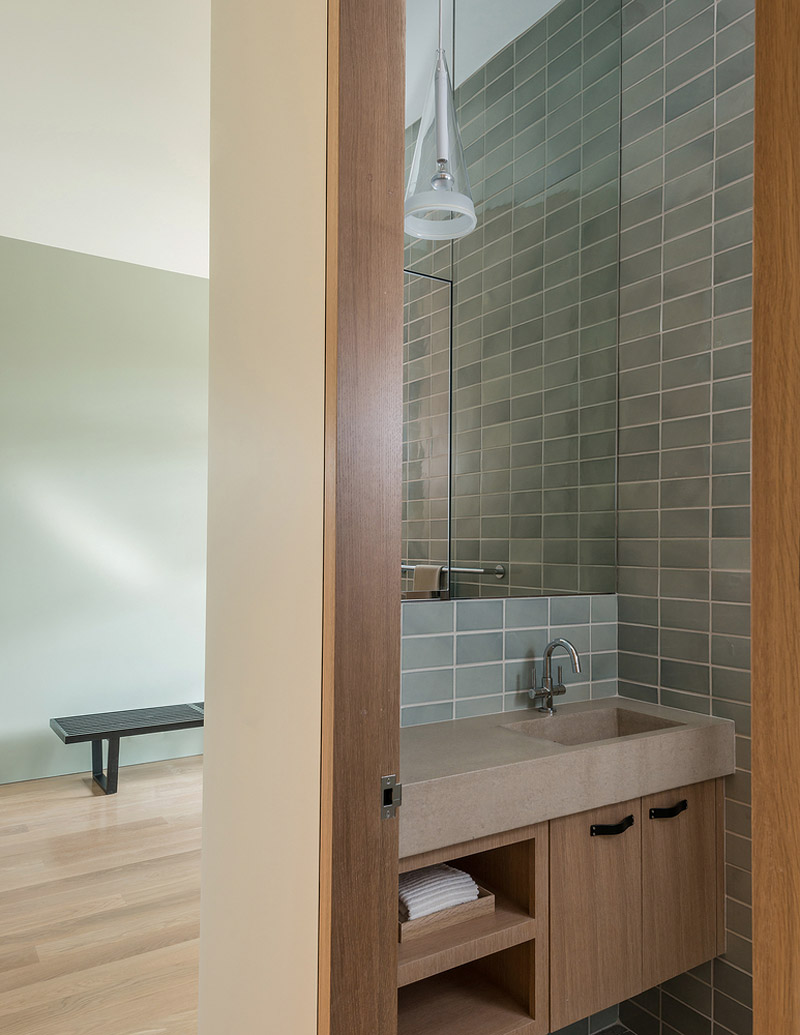 Architects: Carney Logan Burke Architects
Location: United States, Wilson, WY, USA
Architect in Charge: Eric Logan
Area: 4500.0 ft2
Project Year: 2014
Photographs: Audrey Hall
Manufacturers: Cisco Brothers, Design Within Reach, Moooi
Project Manager: Bryan James
Associate: Jen Mei
Architectural Interns: Jake Ostlind, Jaye Wadlington, Monica DeGraffenreid
Contractor: Dembergh Construction
Source: archdaily.com