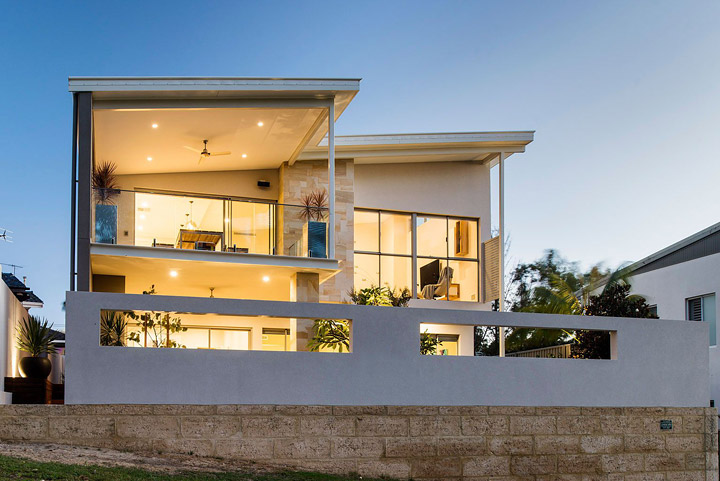 The panoramic coastal suburb of Scarborough is just 14km away from the busy Perth city center and is a surfers' paradise that has its beaches brimming with activity. Located in this beautiful neighborhood is the latest project of Residential Attitudes that combines posh, contemporary appeal with the timeless colors of a coastal style.
The Scarborough Residence is located on a lot that has a unique shape, which defines the overall contours of the home. Opening up towards the expansive ocean and parkland views in the rear, the street façade of the home offers ample privacy.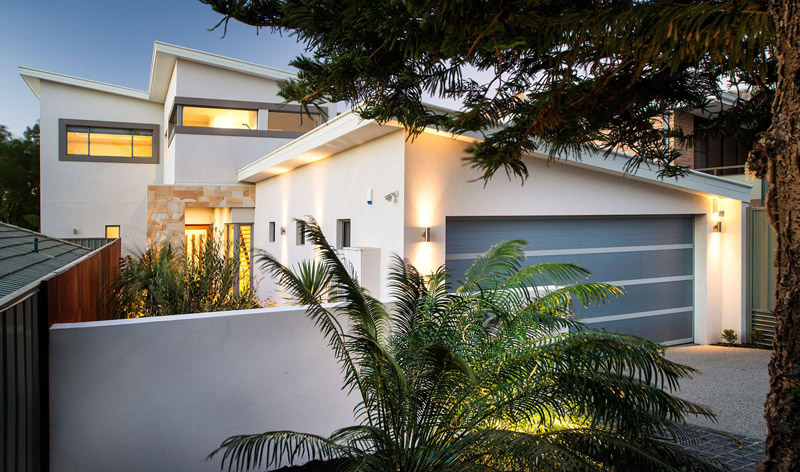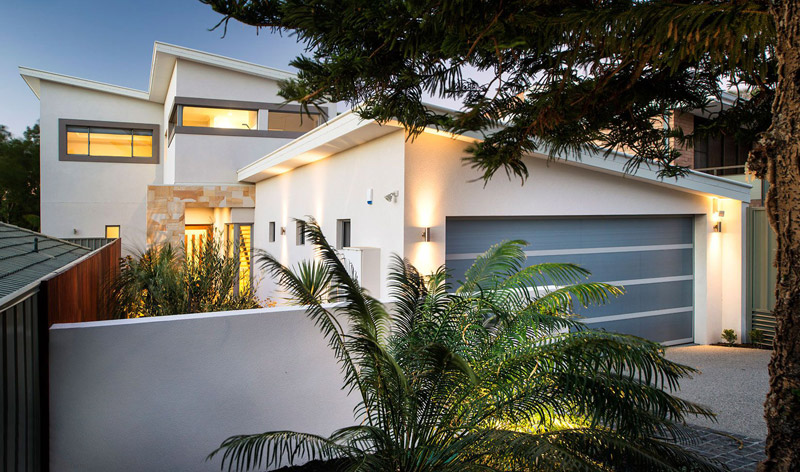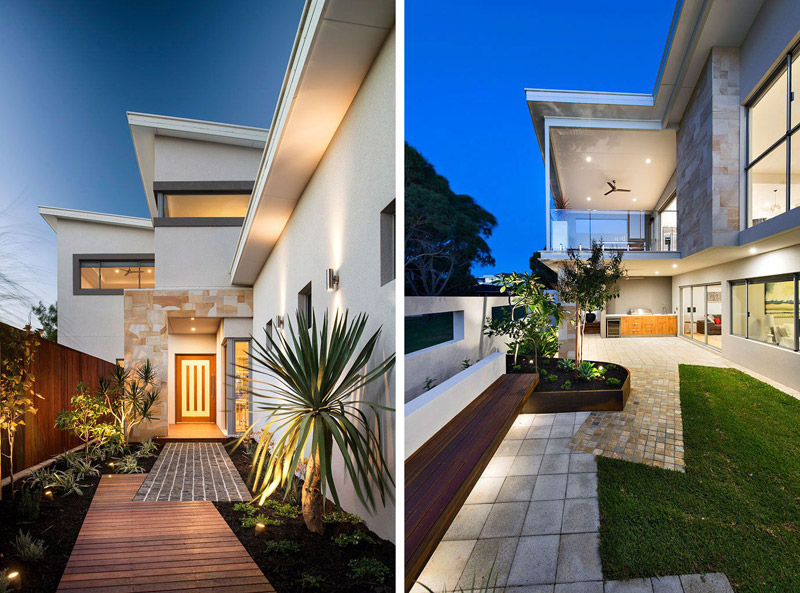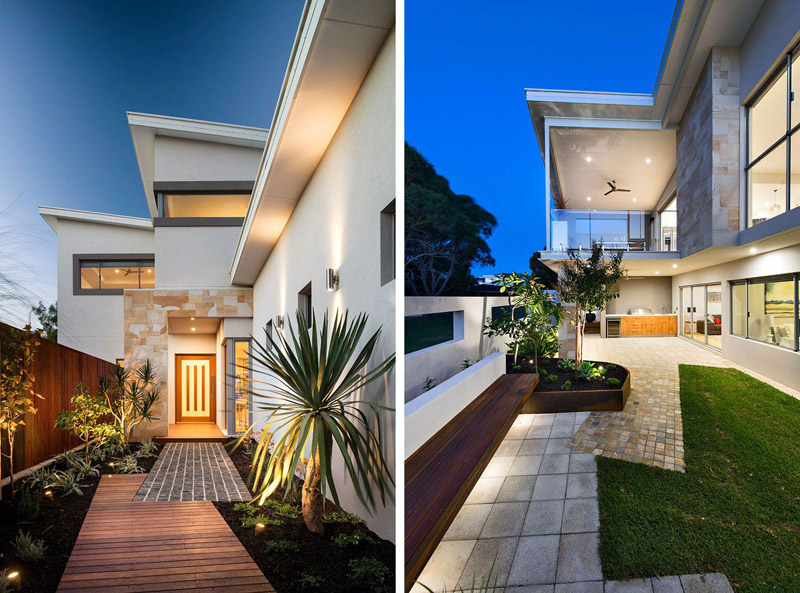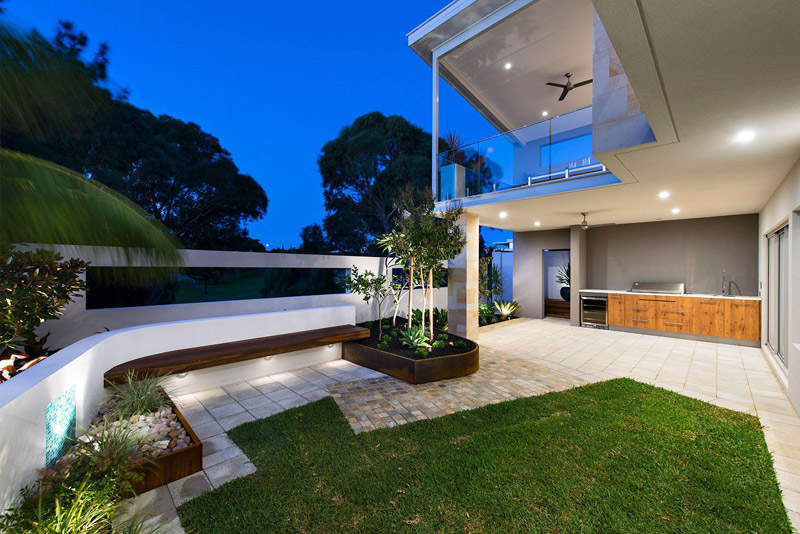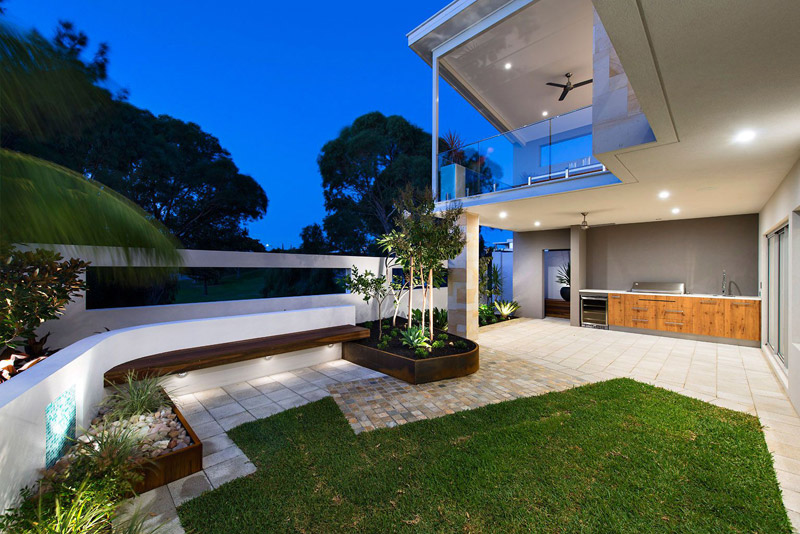 The sparkling home exudes the typical design style that we have also seen in some of the other ravishing houses in Perth shaped by Residential Attitudes. An open-plan living area complete with a dashing contemporary kitchen and an ergonomic dining space make up the heart of the top floor. Connected with the balcony outside through sliding glass doors, this entire space offers unabated views of the distant ocean. A master suite, en-suite and walk-in closet are neatly tucked behind this living area.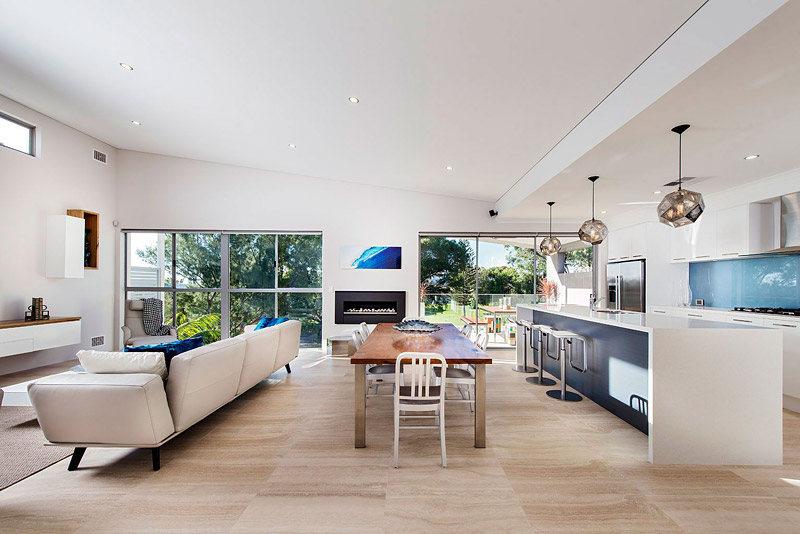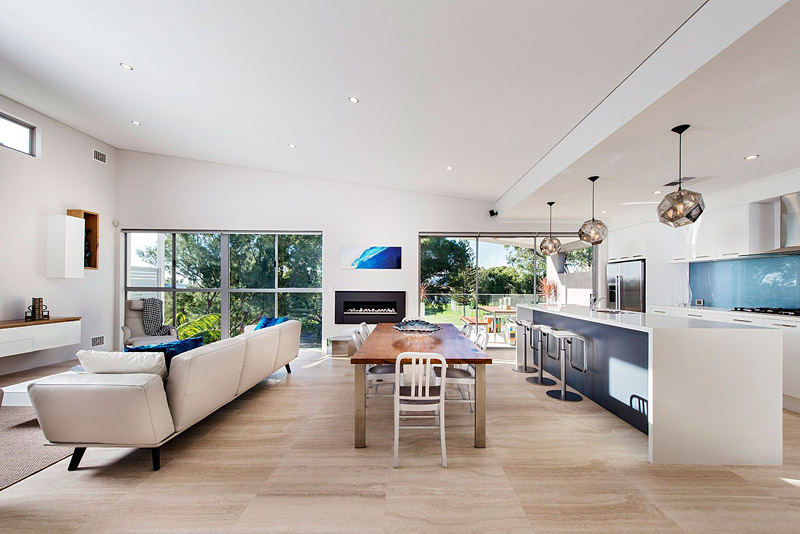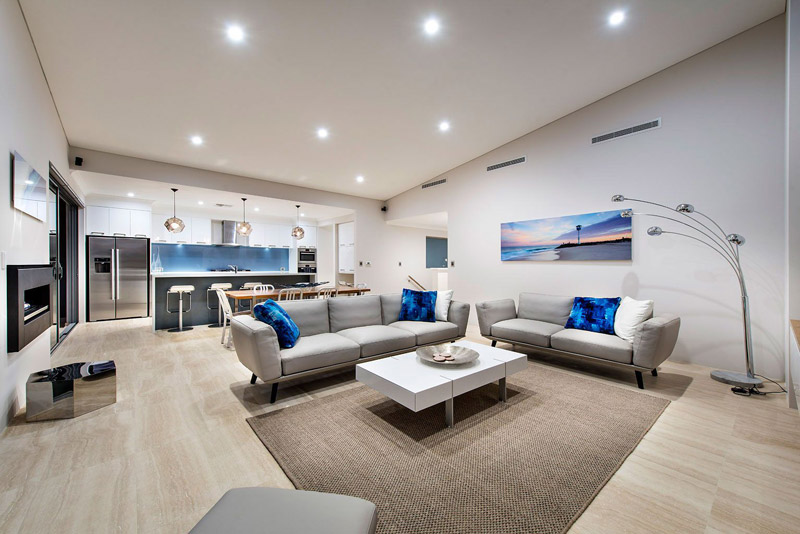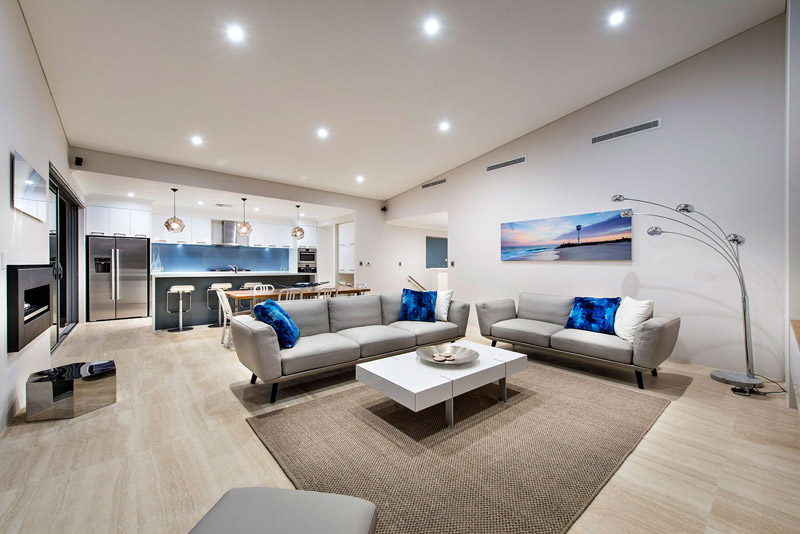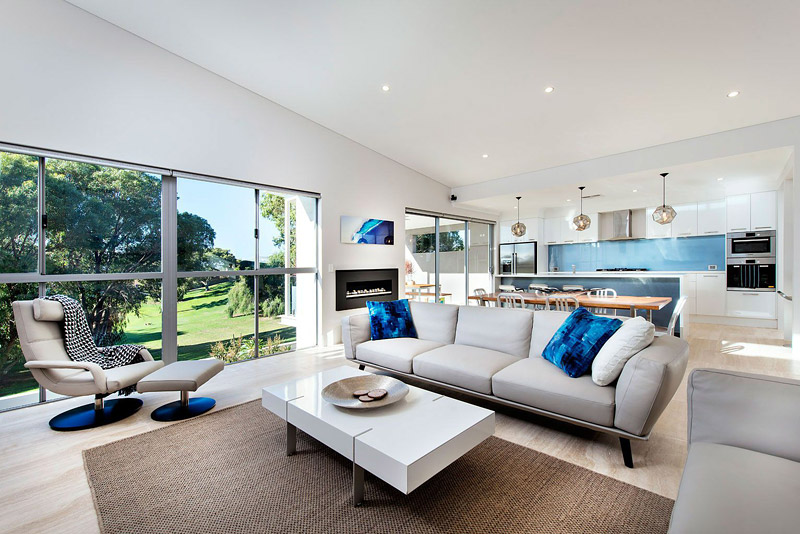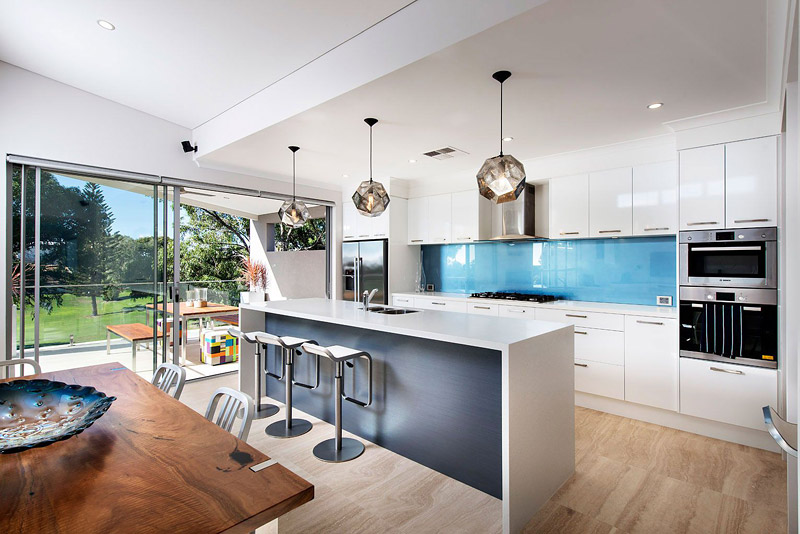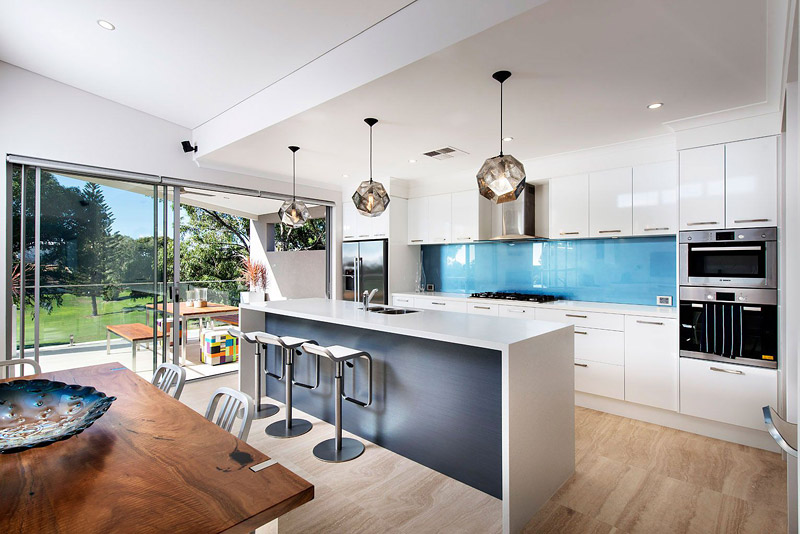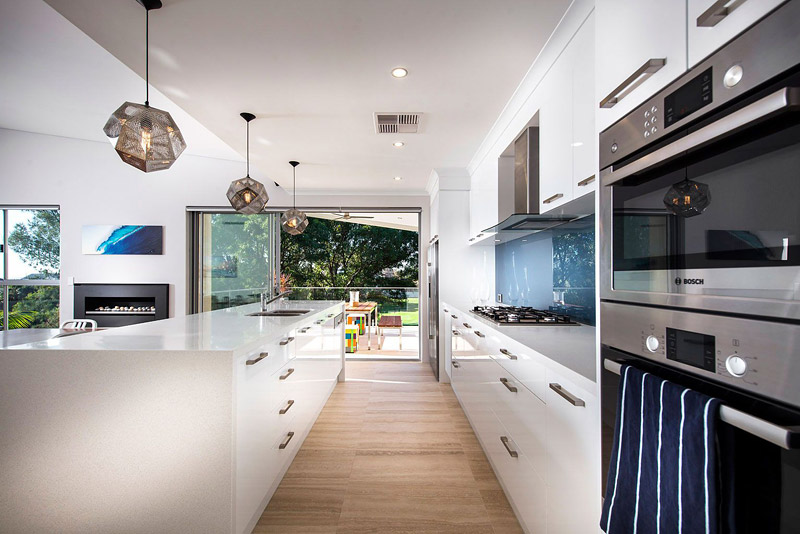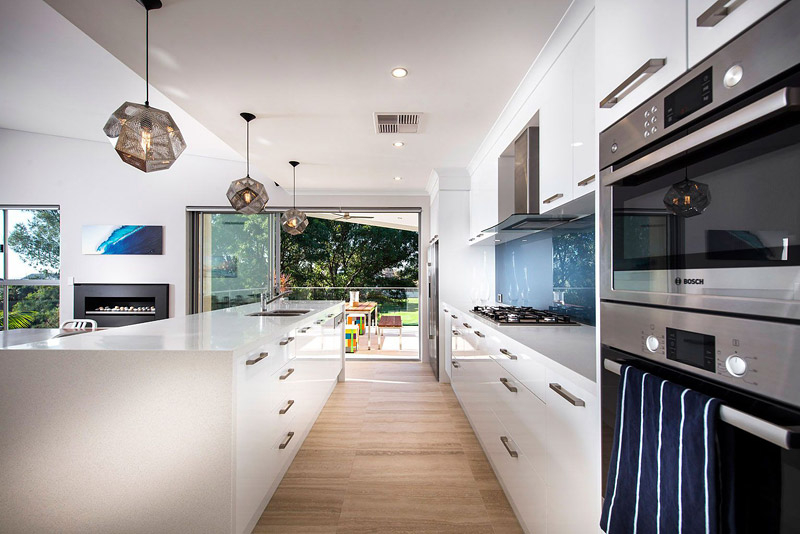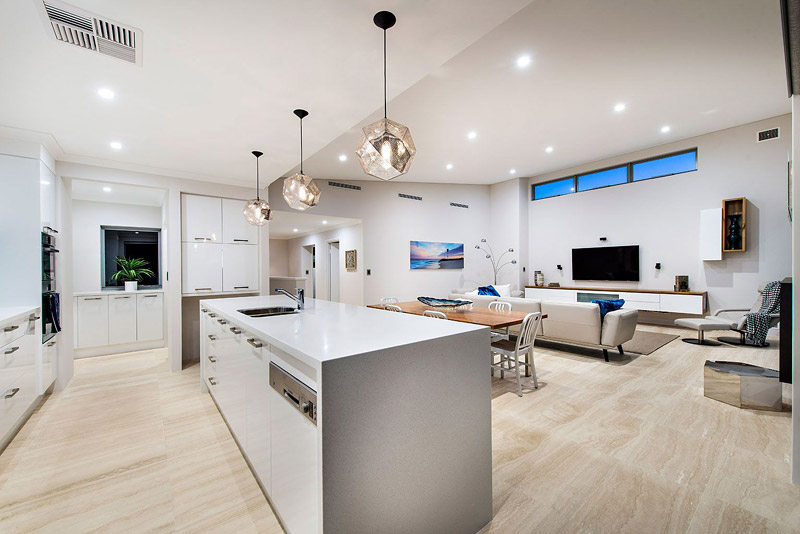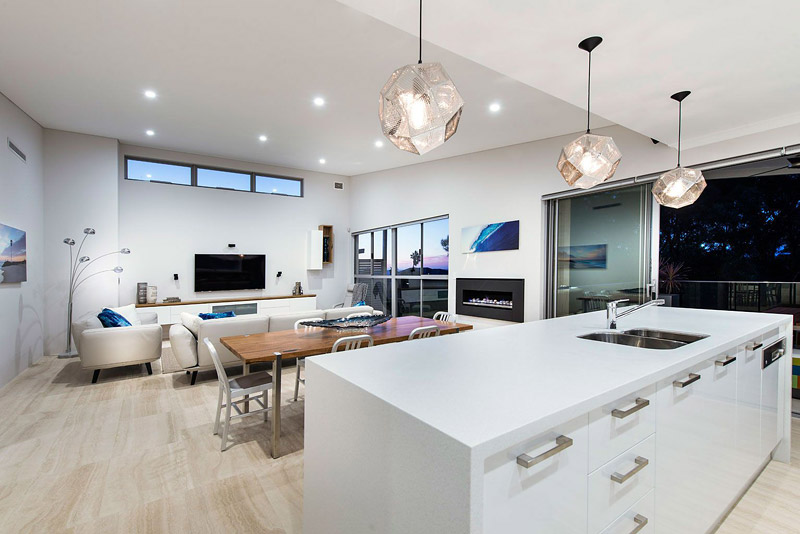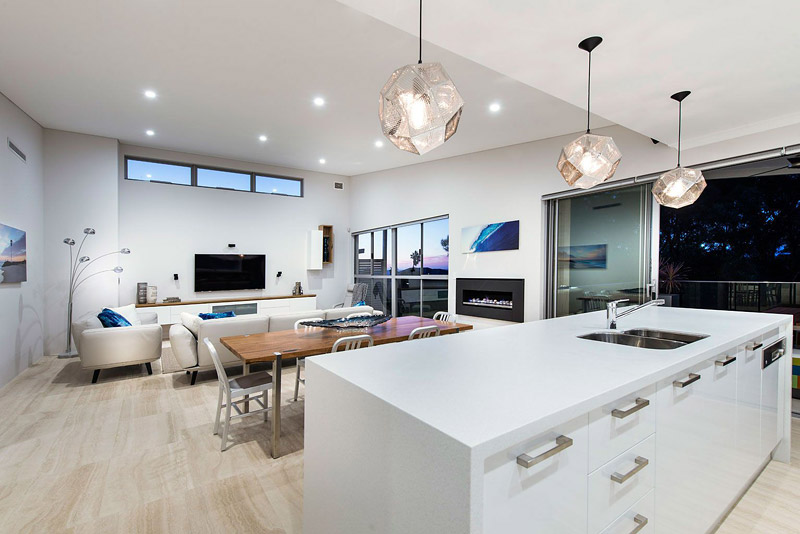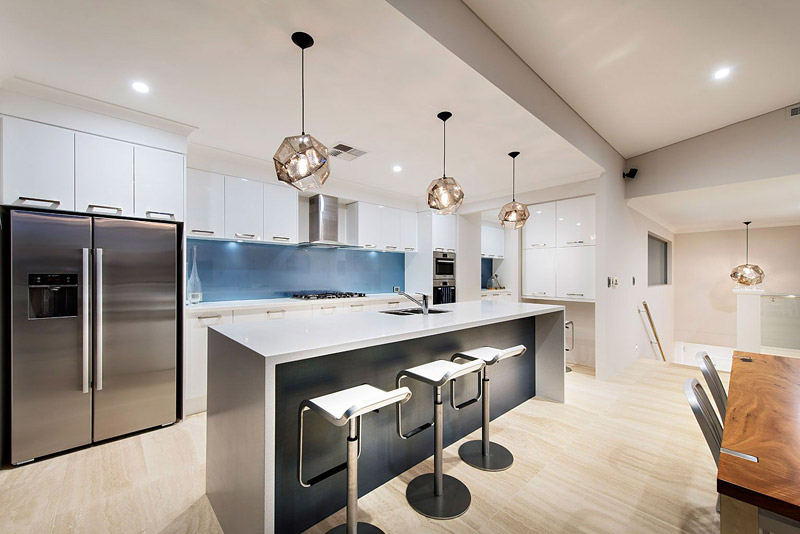 The lower level of the Scarborough residence promises serene parkland views and houses a home office, a lounge room and two additional bedrooms. Sculptural lighting additions, brilliant pops of blue in every room that usher in a subtle beachy vibe and a neutral color palette that is centered around white ensure that the interior is airy, cheerful and trendy. Functional while showcasing ample flair, this is the perfect modern home for a busy urban family.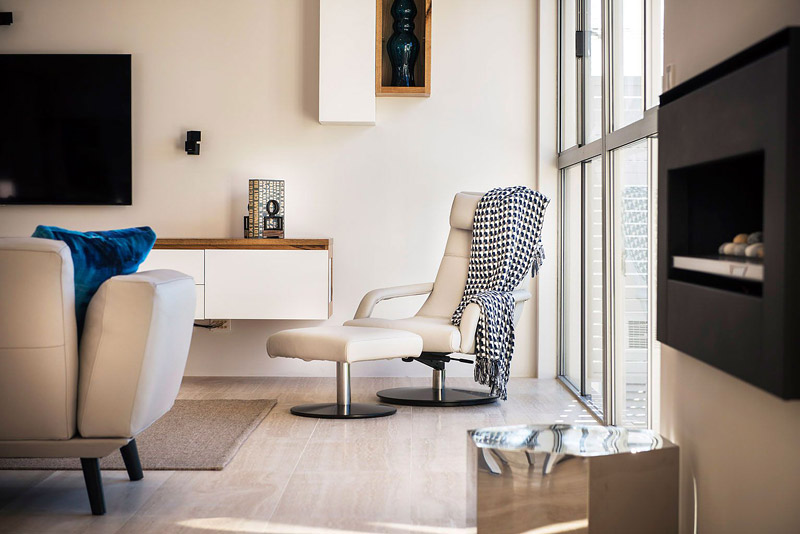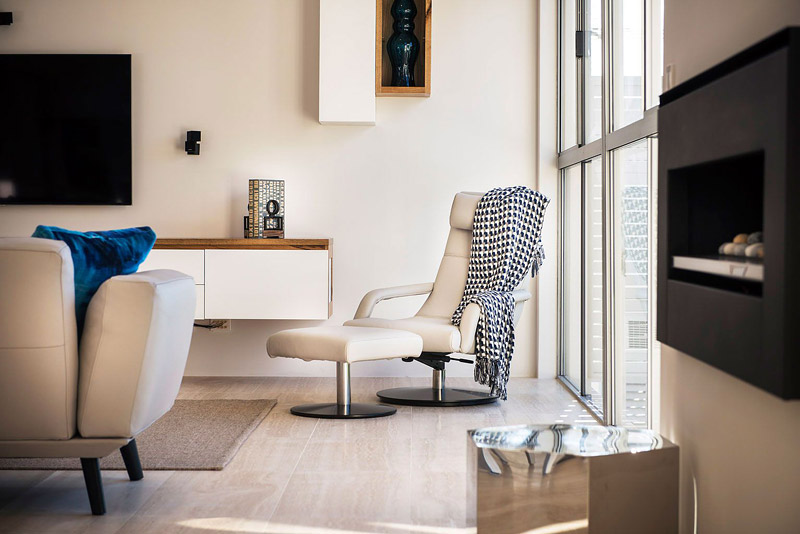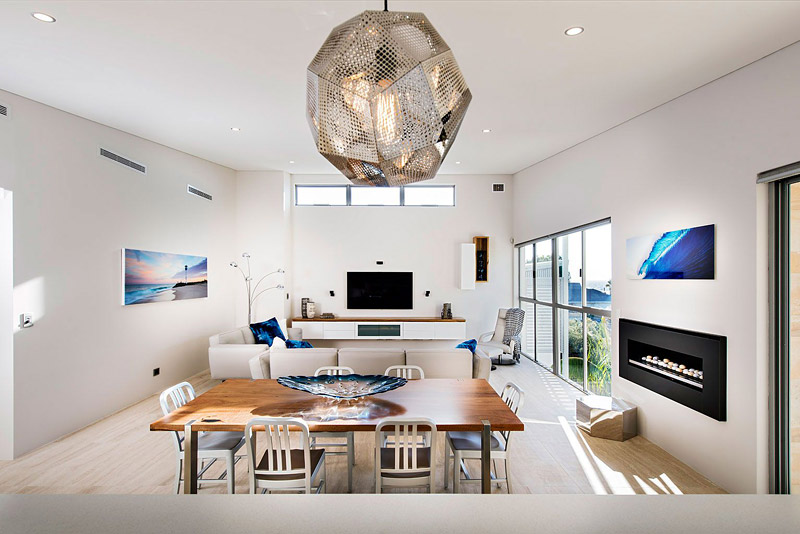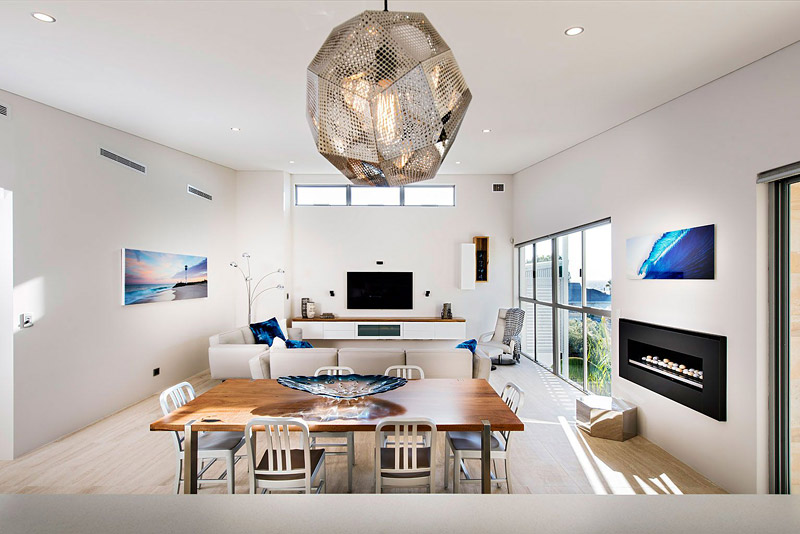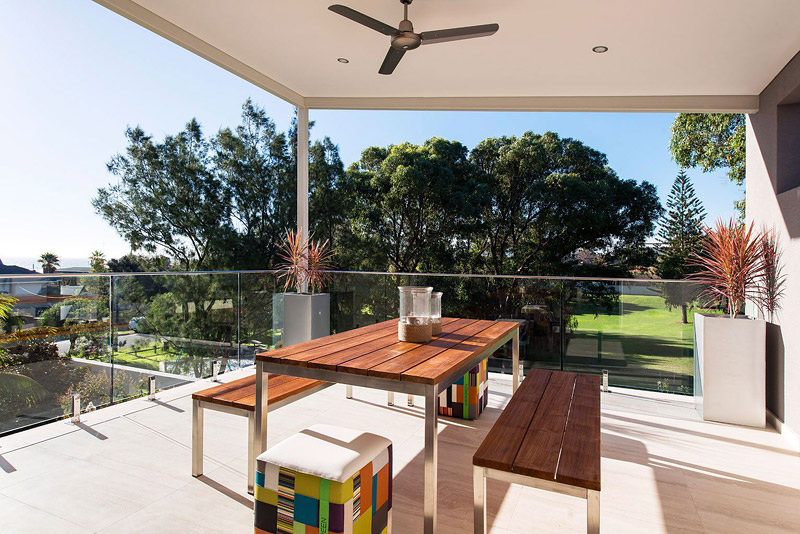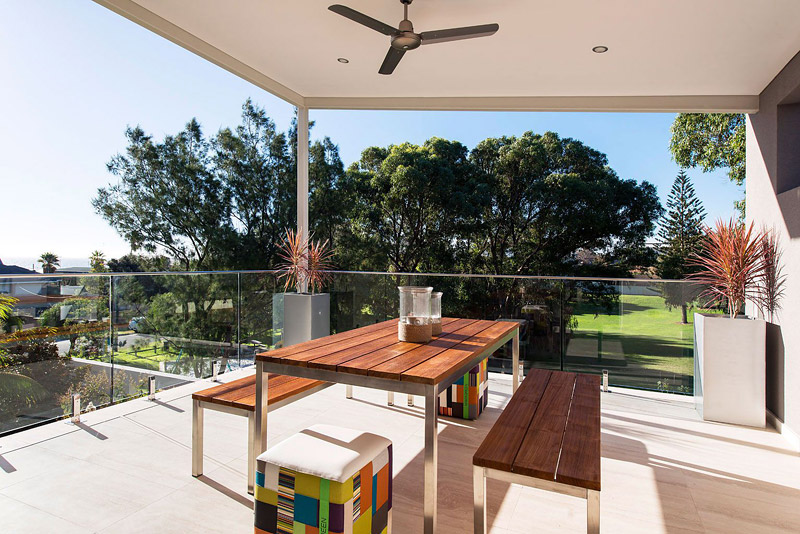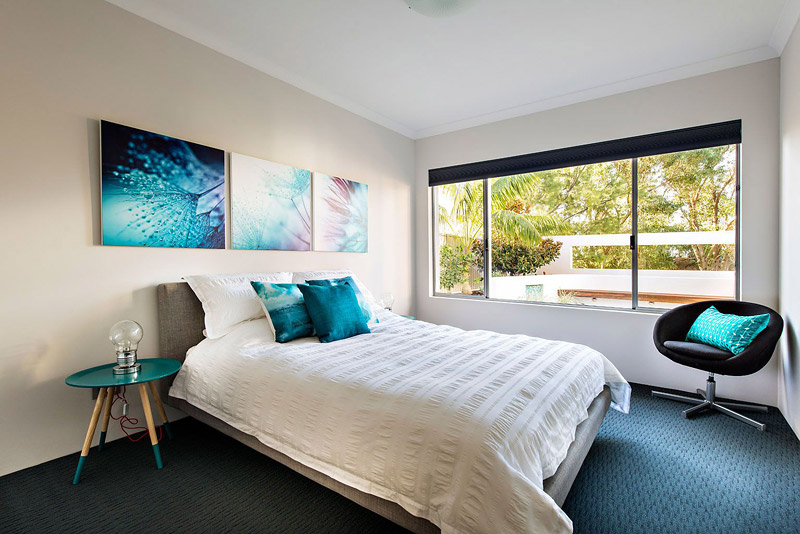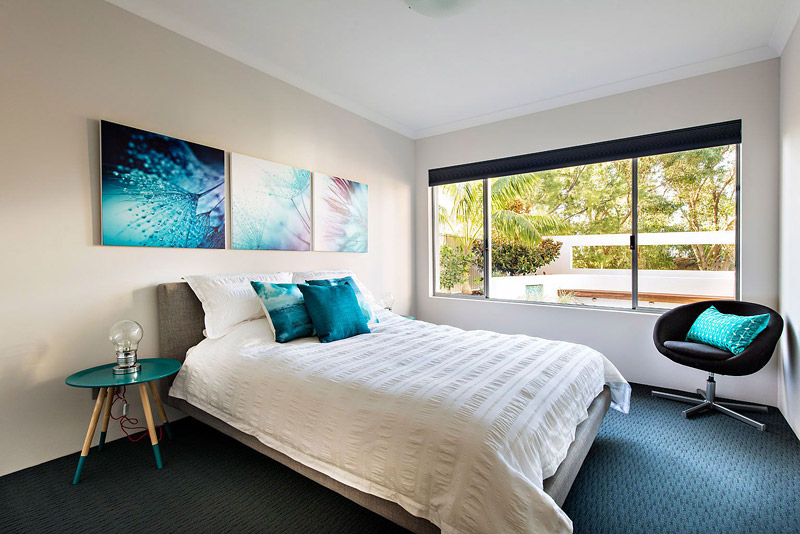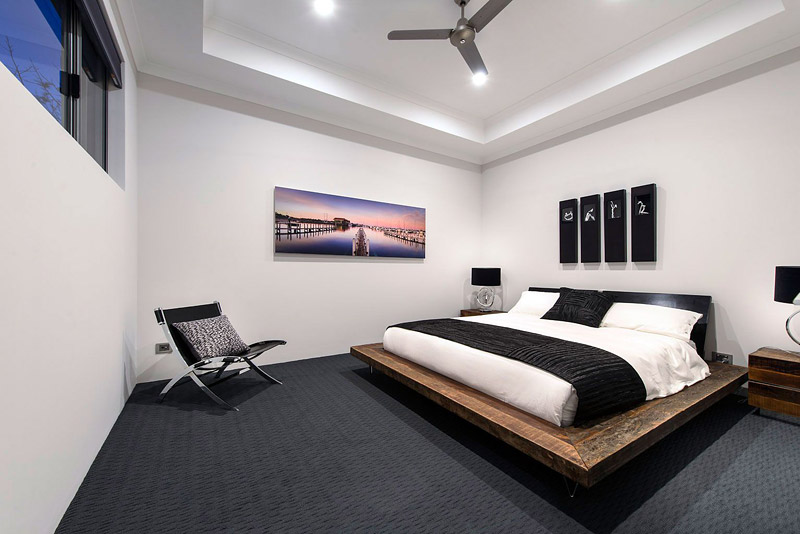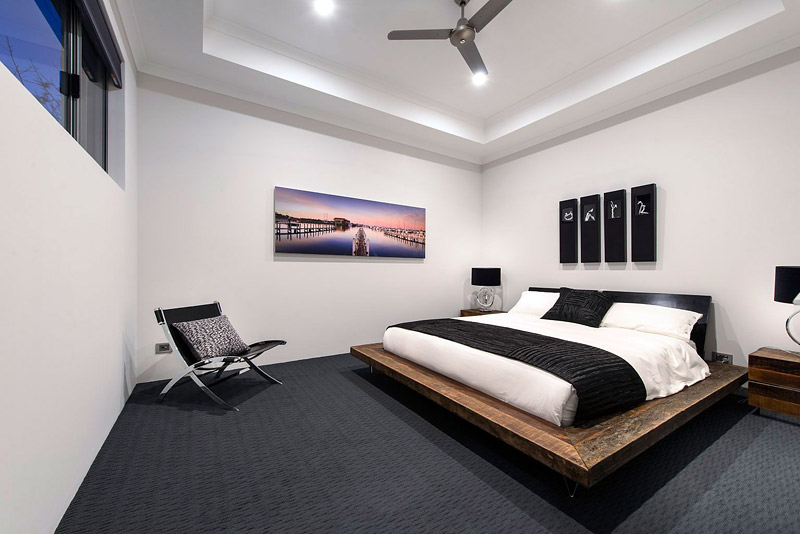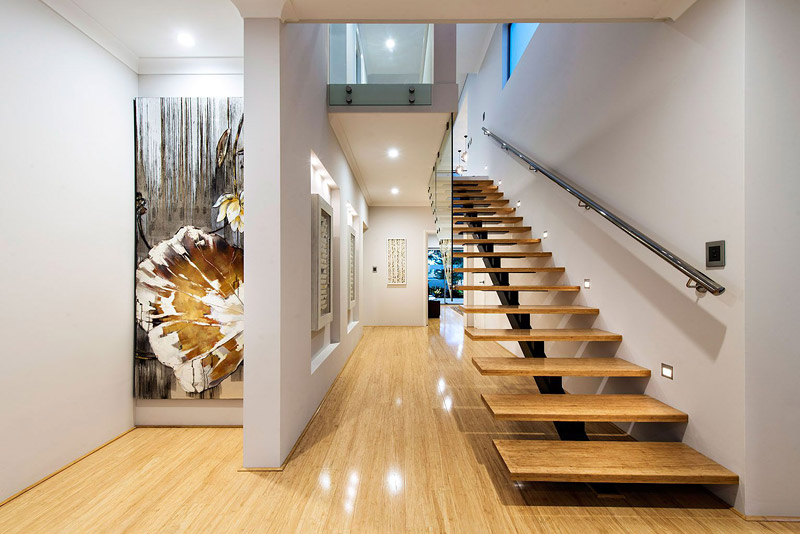 Source: decoist.com