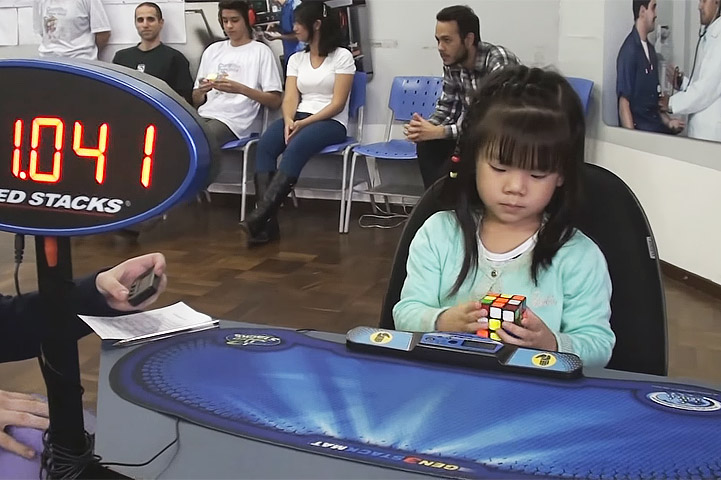 A 3-year-old Rubik's cube prodigy solved the puzzle in only 47 seconds at an international competition in Brazil. The Rubik's cube whiz, Hong Yan Chan, competed at a Curitiba, Brazil, event and the girl, aged only 3 years and 11 months, solved the puzzle in a staggering 47 seconds. The girl's feat was captured on video and posted to YouTube.
The video concludes with Yan Chan-Yani solving the cube, dropping it on the table and hitting the buzzer twice to stop the clock. Remarkably she doesn't even appear to be that impressed with her achievement, suggesting she has completed the puzzle many times before. Rubik's Cubes are said to be a tradition in the family, with Yan Chan-Yani's older brother claiming the title of the fastest for his age – according to the father.
Chan's older brother, Chan Hong Lik, made headlines late last year when the 7-year-old solved a Rubik's cube in only 8.72 seconds at the Campeonato de Cubo Mágico Porto Alegre Open 2015 in Brazil.
Source: upi.com