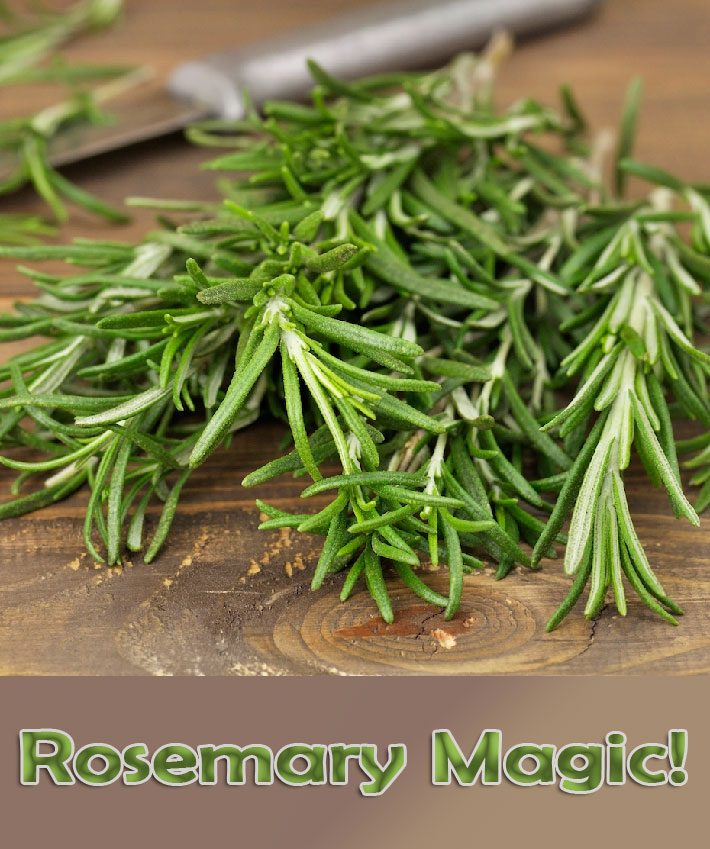 Have you ever grabbed a handful of rosemary when you are in the vegetable section of your local market, breathed in its essence, and bought it on an impulse only to bring it home to let it rot in the bottom of your refrigerator, simply because you didn't know what to do with it? I used to belong to that club, and I kept buying it because I love the fragrance of it so much, I just kept coming up against mental road blocks with what I could actually do with it.
So I made it my mini-mission to start experimenting with all the different ways I could incorporate this amazing herb into my life and discover why I was drawn to it and what some of the health benefits are. This is what I discovered about the healing benefits of rosemary:
Increases blood circulation;
Reduces fever;
Stimulates the liver;
Improves digestion;
Helps to support healthy blood vessels.
Let me share with you some of the easy yet awesome things you can do with this fragrant herb.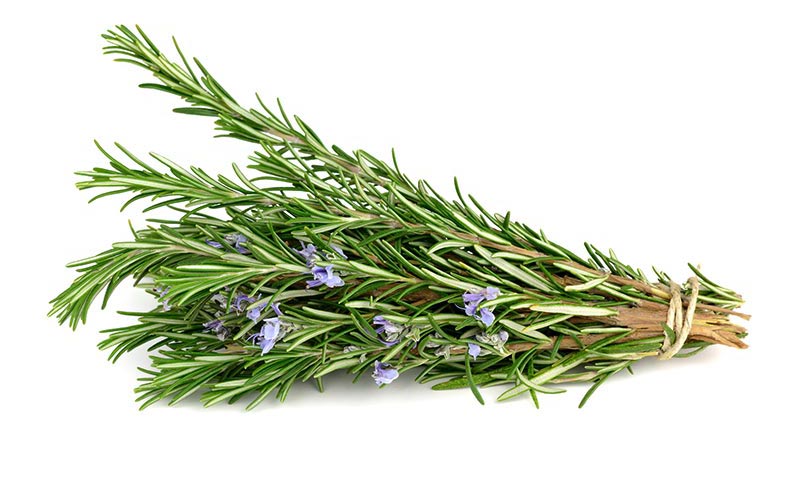 1. Tea
Rub two sprigs of fresh rosemary between your hands to bruise the leaves or using a mortar and pestle. Bring one cup of water to a boil with sprigs then let steep for about 10 minutes. (If it's too strong, you can also dilute the tea with more water!) Enjoy with some organic honey and lemon. Rosemary tea is a stimulating drink that helps with headaches and stuffiness due to colds.
2. Oil infusion for your skin
There are many methods of make an infused oil. Take some time to research which method is better for you. Decide what you would like to use the rosemary oil for before you get started. Do you want to make a body lotion, body wash, facial cleaners? Use a high quality oil that is suited for the intended use such as sweet almond oil or coconut oil.




3. Simmering potpourri
Need to remove a foul scent or just want a new sensory experience? Make lemon rosemary potpourri. Keep a small pot of this citrus herb potpourri going on the back of the stove whenever you need to freshen up your home. Simply slice up two lemons, add two springs of bruised rosemary (your bruise them by rubbing the sprigs between your hands), add to a small part of water, set to boil, then turn it down to a slower simmer. Breathe in and enjoy!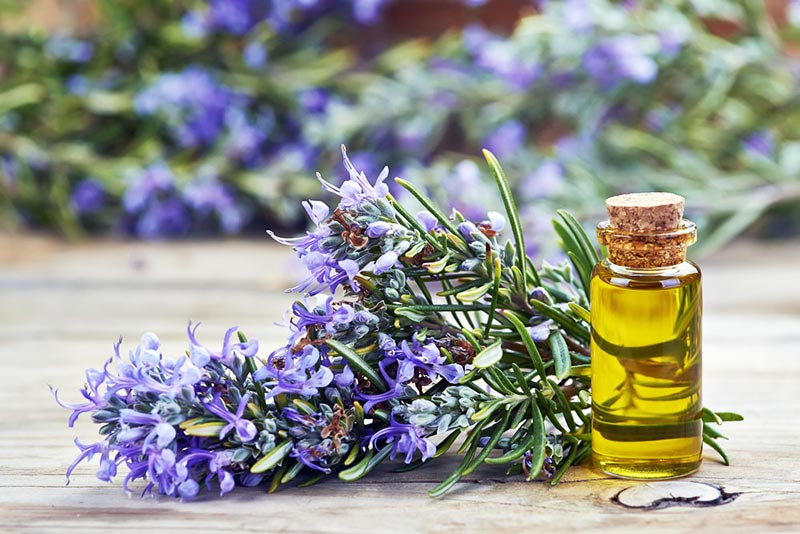 4. Bath salts
Nothing brings me more pleasure than a long soak in a the tub after a stressful day. Making a rosemary bath salt is easy. Take one cup of unscented Epsom salts (find this as your local drug store), and add half a cup of crushed rosemary leaves. You can crush the leaves in a mortal and pestle or put a handful into your food process. Please two to three tablespoons of the crushed rosemary into a small nylon bag that has a tie string. Run your bath, add the Epsom salts and the "teabag" of rosemary. Soak to your hearts content.
5. Dandruff treatment
Simmer one cup of crushed rosemary in two cups of boiling water for 15 minutes. Once the liquid is cool, staring and store in a glass bottle. Dip a cotton ball into the rosemary water and dab onto the scalp. You can let it dry and rinse or leave it on the scalp. Repeat as needed.
Who knew that rosemary has so many uses outside of the kitchen? Grab yourself some rosemary and start using it to improve your health, your skin, and your home.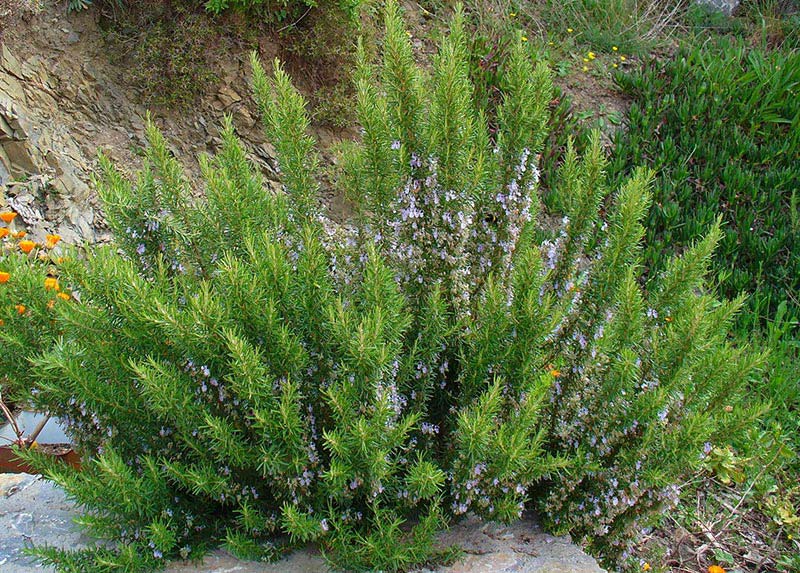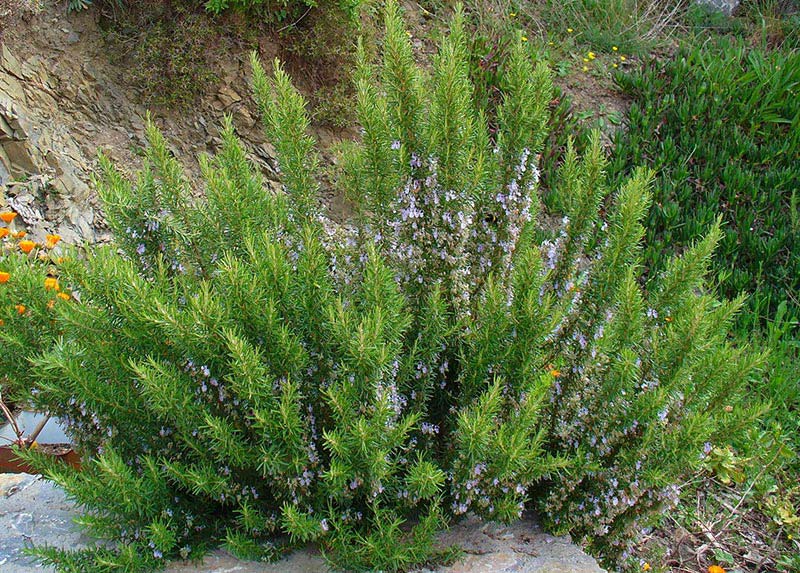 Source happyandraw.com