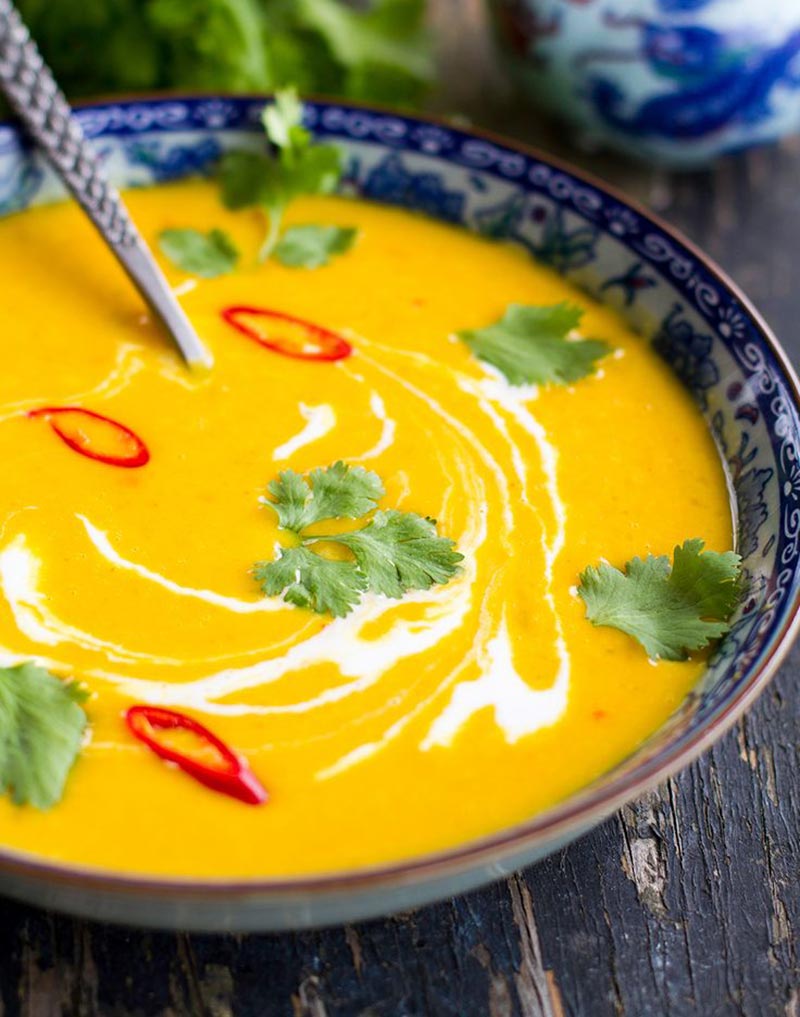 Pumpkin Soup Recipe
This pumpkin soup is yummy, creamy, and so velvety-smooth (not to play favorites, but much smoother than the carrot soup) you won't believe it. And the pumpkin flavor? Fugghetaboutit. It'll rock your world in the most wonderful way.
Serve the soup in bowls like normal people…or get fancy-schmancy and serve it in hollowed-out pumpkins of whatever size you'd like. Teeny tiny ones would be darling. But teeny tiny ones aren't big enough for me and my rather gigantic appetite.
PREP TIME: 5 Minutes         COOK TIME: 1 Hours        SERVINGS:  8 Servings
Ingredients:
2 whole Pie Pumpkins
1 quart Vegetable Or Chicken Stock
1/2 cup Heavy Cream
1/3 cup Maple Syrup
Dash Of Nutmeg
Salt To Taste
Extra Cream, For Serving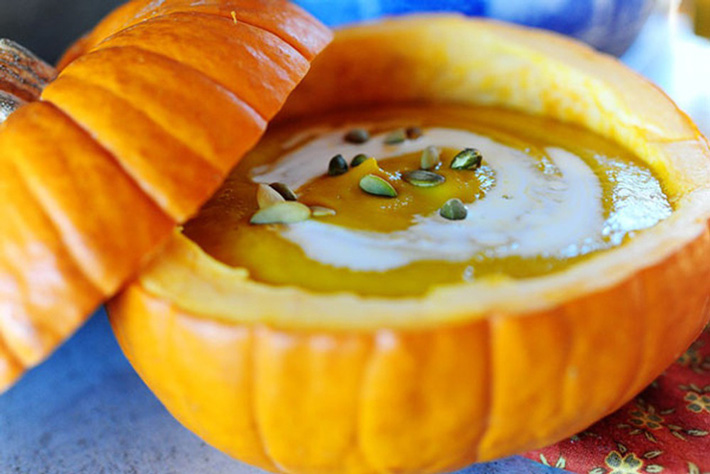 Directions:
Preheat oven to 300 degrees. Place pumpkins on a cookie sheet and roast them until slightly shriveled and soft. Allow to cool slightly, then slice in half and carefully scoop out seeds and pulp. Scoop yummy flesh into a bowl. Set aside.
In a pot, heat up the pumpkin flesh with the stock and maple syrup until simmering. Mash out the big chunks, the transfer the mixture to a blender or food processor (or use an immersion blender) and puree until velvety smooth. Add cream and nutmeg, then blend again.
Reheat if you need to, or just go ahead and serve in a hollowed-out pumpkin of whatever size you'd like.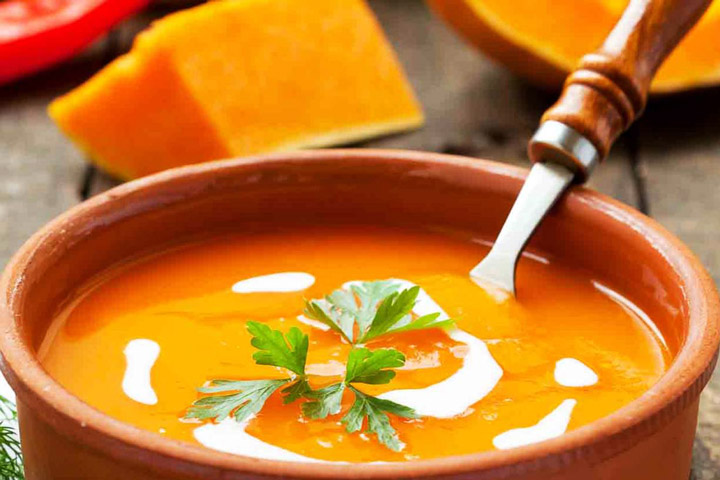 Source: thepioneerwoman.com