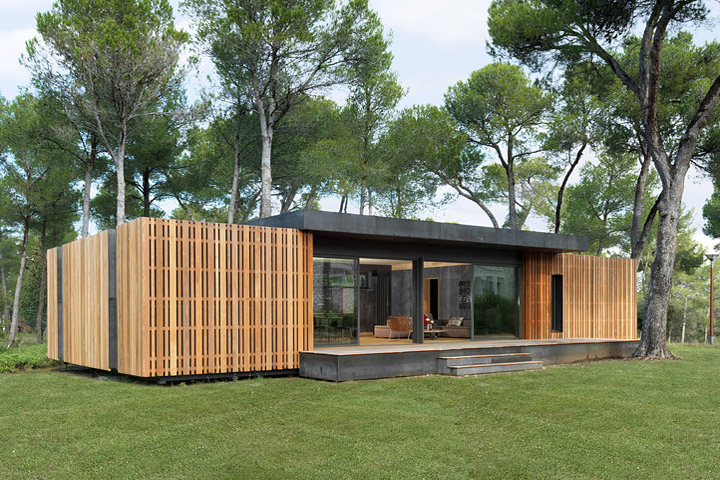 French architecture firm Multipod Studio has come up with a revolutionary housing prototype – the PopUp House. This unique dwelling comes in the form of stackable blocks that anyone can put together IKEA style, using only a screwdriver. It's supposedly as easy as building with Legos.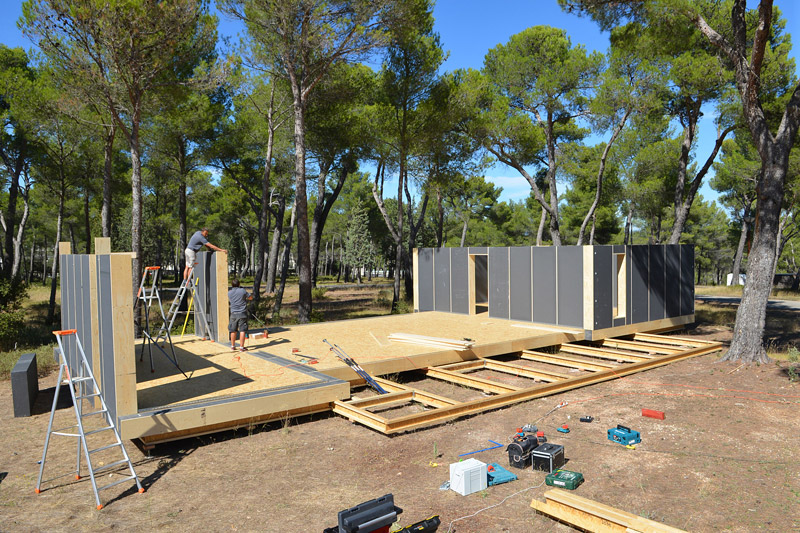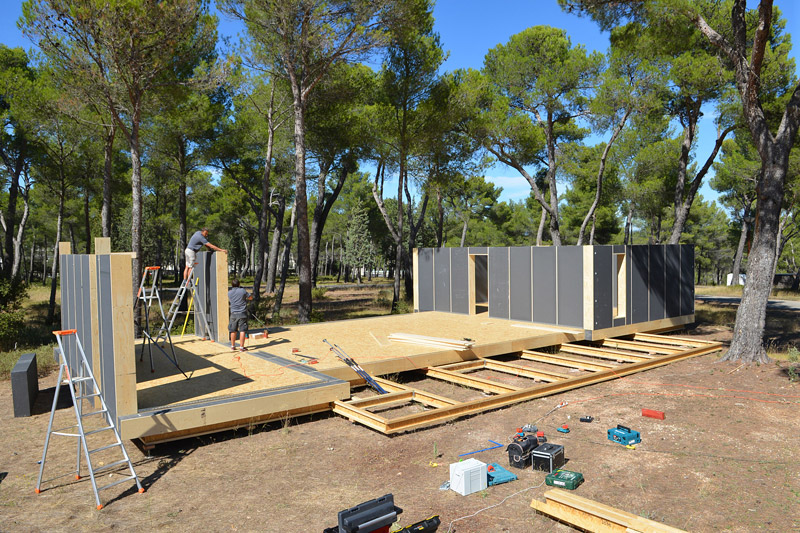 The company unveiled their PopUp House design in 2014, but was once again picked up by several media outlets last month, and since we missed the initial launch two years ago, we decided it was a good opportunity to include this amazing concept in our Architecture collection.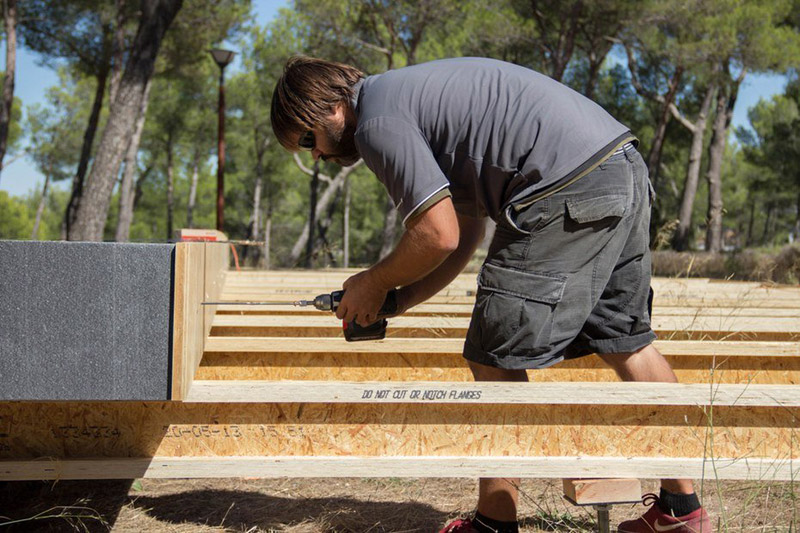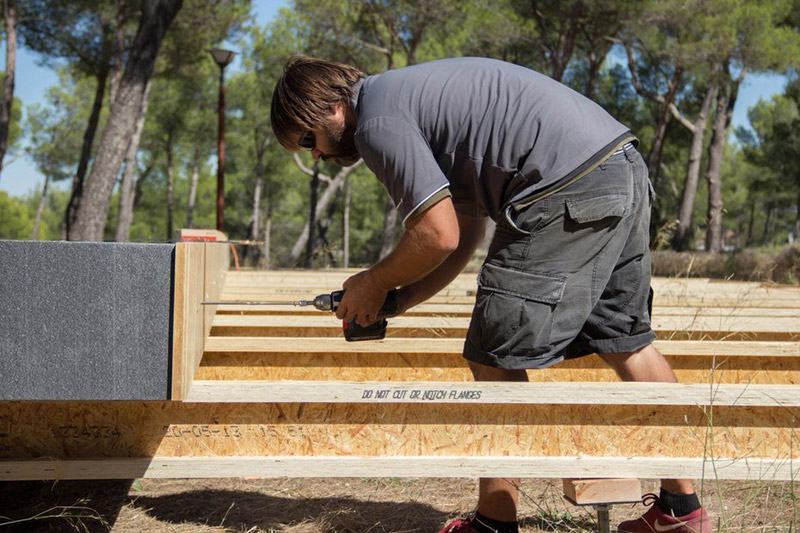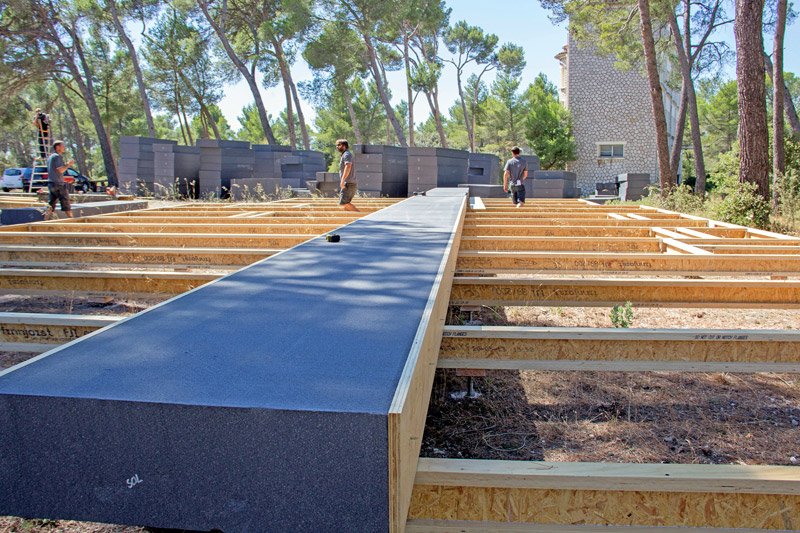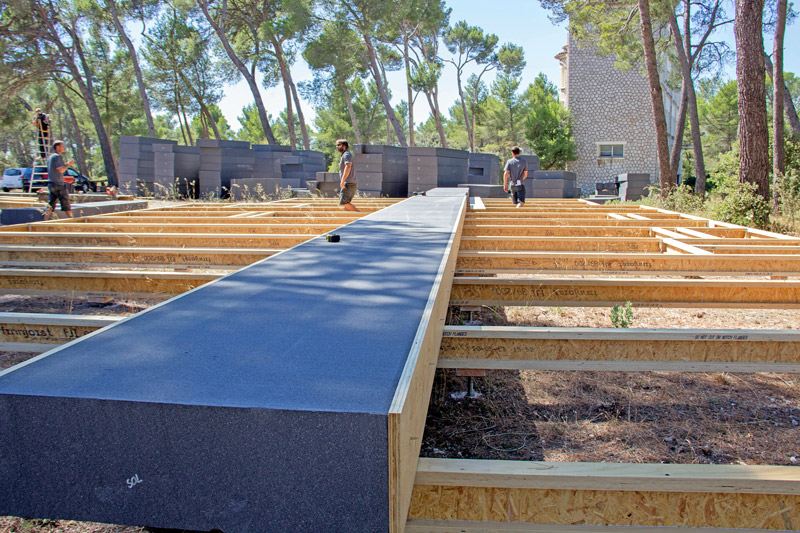 The PopUp House prototype, located in Aix-in-Provence, is a 1,614-square foot structure with an open layout – the living room is connected to a kitchen, dining area, and terrace. It also includes two bathrooms, an office, a master bedroom, and two smaller bedrooms. It doesn't sound any different than a conventional house, but what really makes the PopUp House special is the construction process, which only takes four days and only requires an electric screwdriver.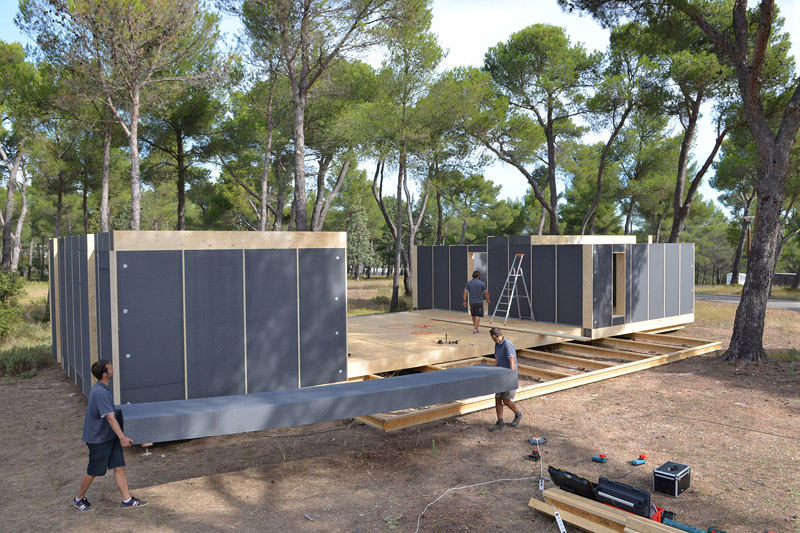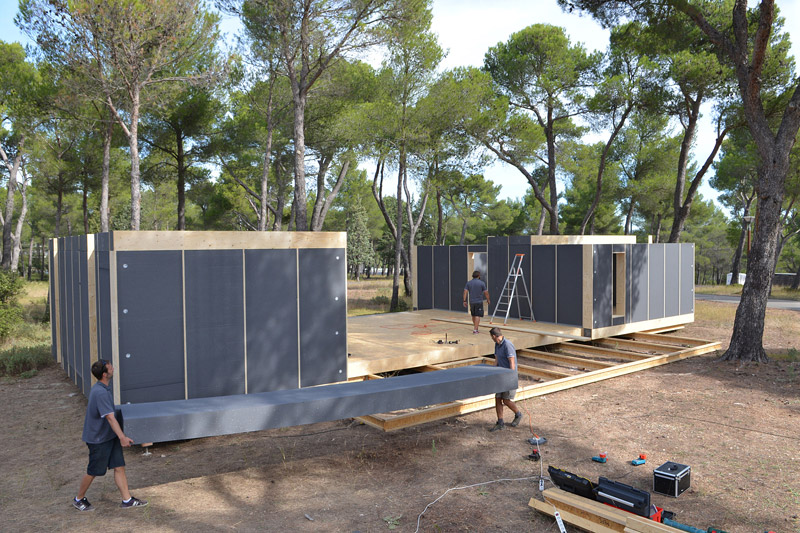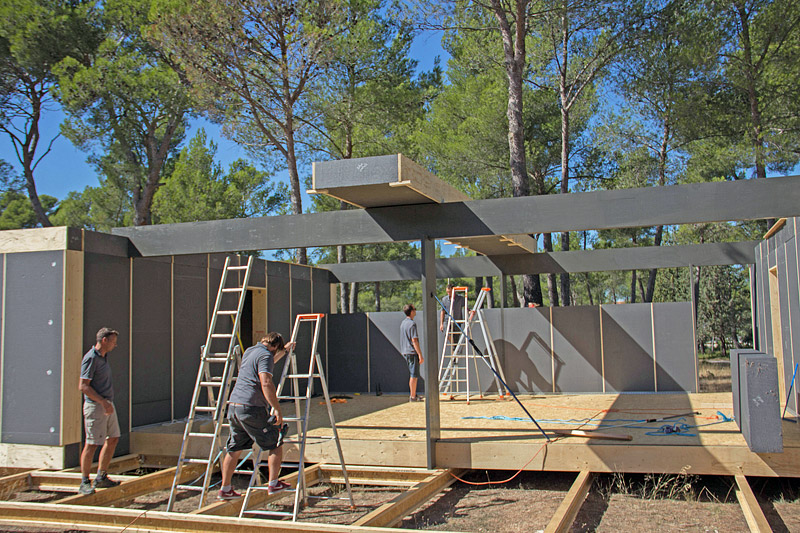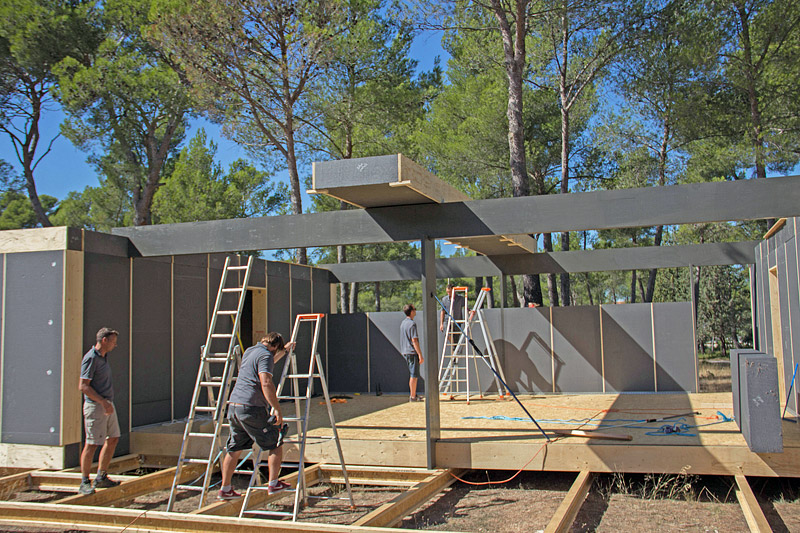 Believe it or not you can actually order a passive PopUp House online for anywhere between $1,200 and $1,900 per square meter, depending on the quality of the materials and desired features. Once you and Multipod Studio settle on a design and place an order, a PopUp kit – consisting of patented recyclable wooden building blocks – will be dispatched to you. These 'blocks' are made of EPS (expanded polystyrene) foam insulation, sandwiched between waterproof laminated veneer lumber boards. They can easily be snapped together to form the basic structure of a house – walls, ceilings, and floors.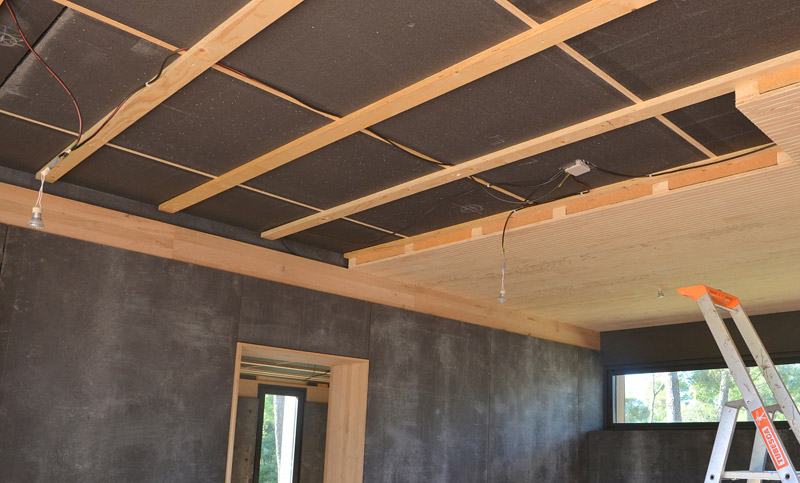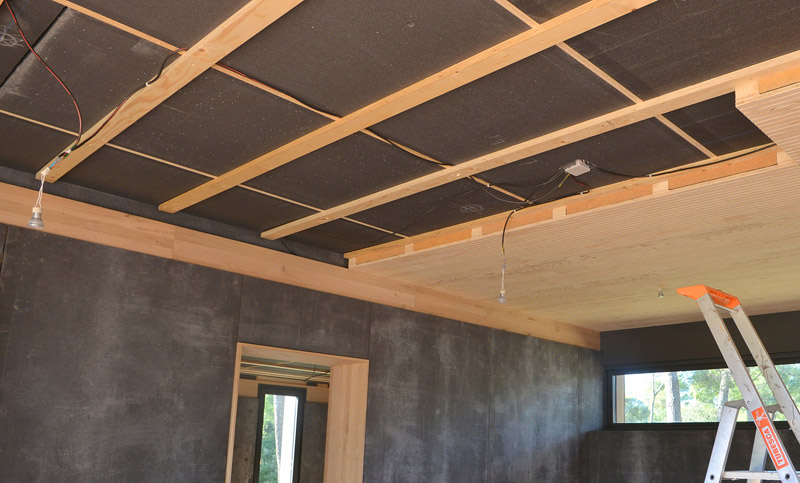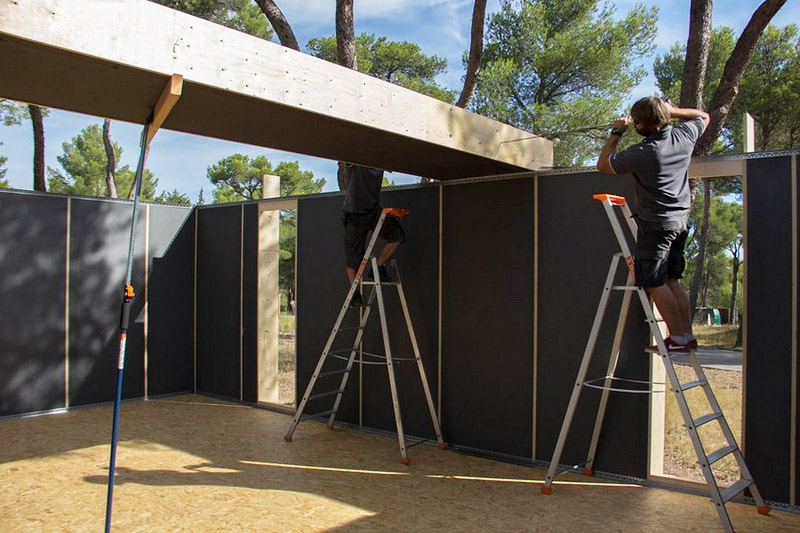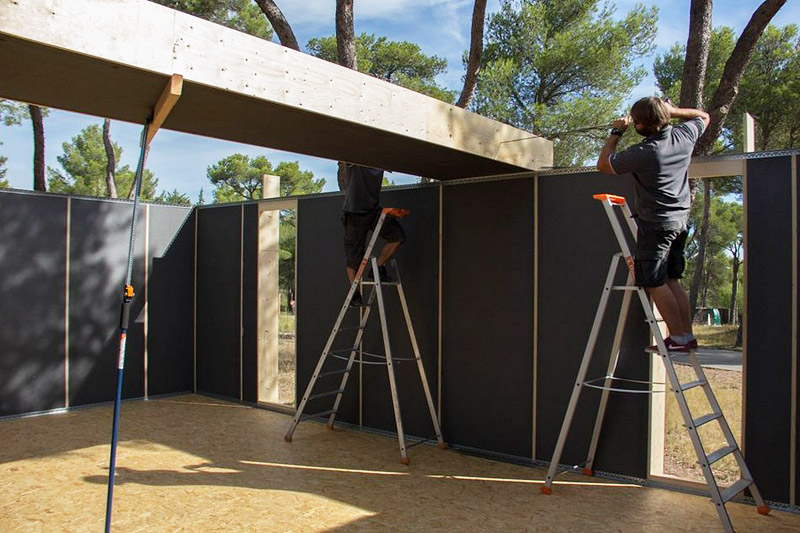 You can opt for an instruction manual at an additional cost of $1,640, or you can have the company's construction team install the house for you. It'll take them four days to build it, using only an electric screwdriver. Dismantling the house takes the same amount of time. Each house will be airtight and watertight, keeping heat locked in. Once installed, you can customize the structure to your liking and use it in any way you want.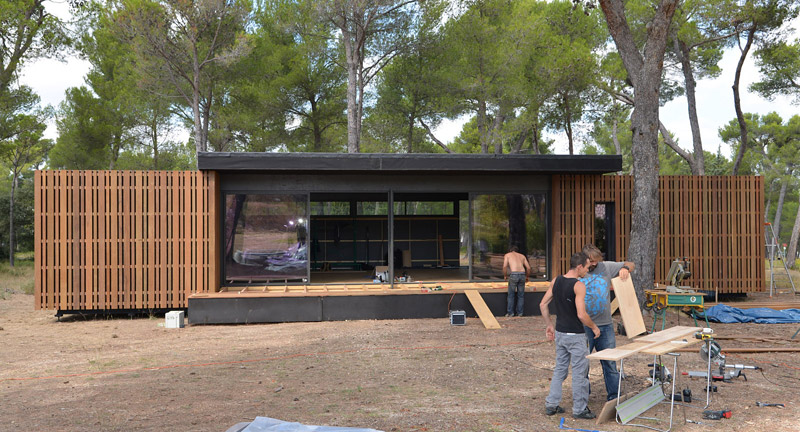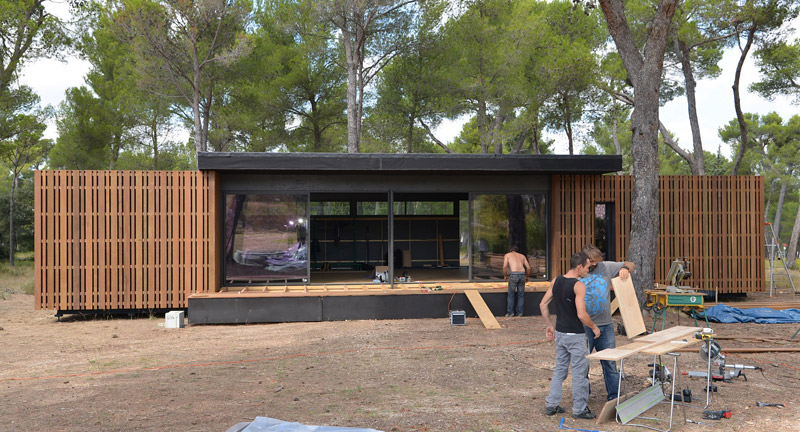 "A PopUp House can be whatever you wish it to be: a small and cozy country lodge, an urban two-story house, or a spacious open office," co-founder Corentin Thiercelin explained. "Low cost, recyclable, and passive, the PopUp House has all of the qualities of tomorrow's homes."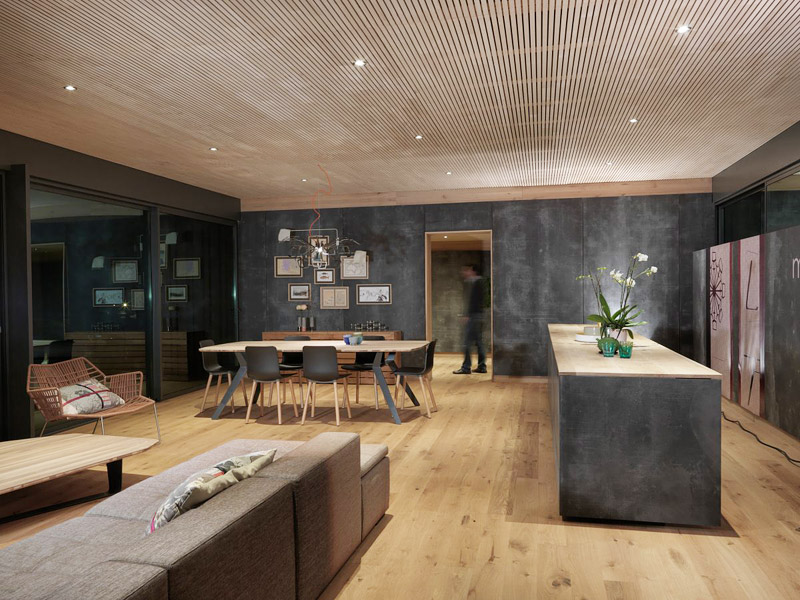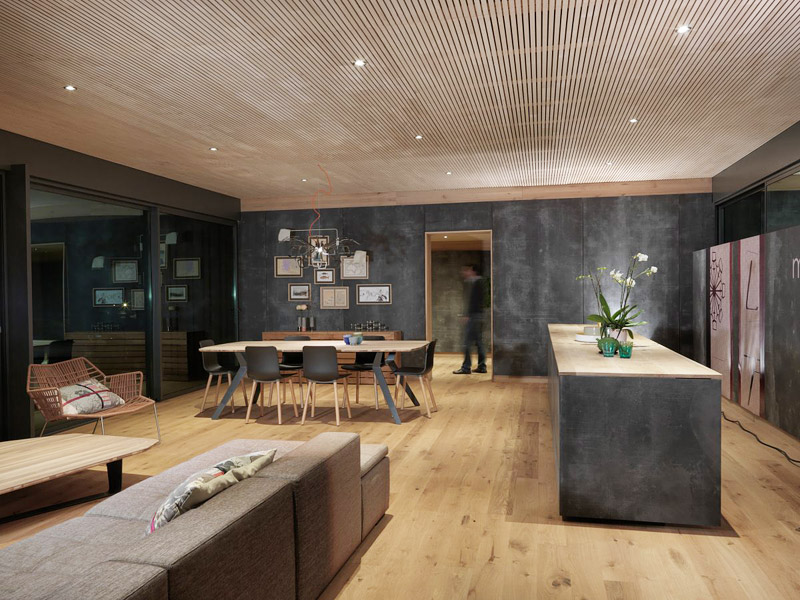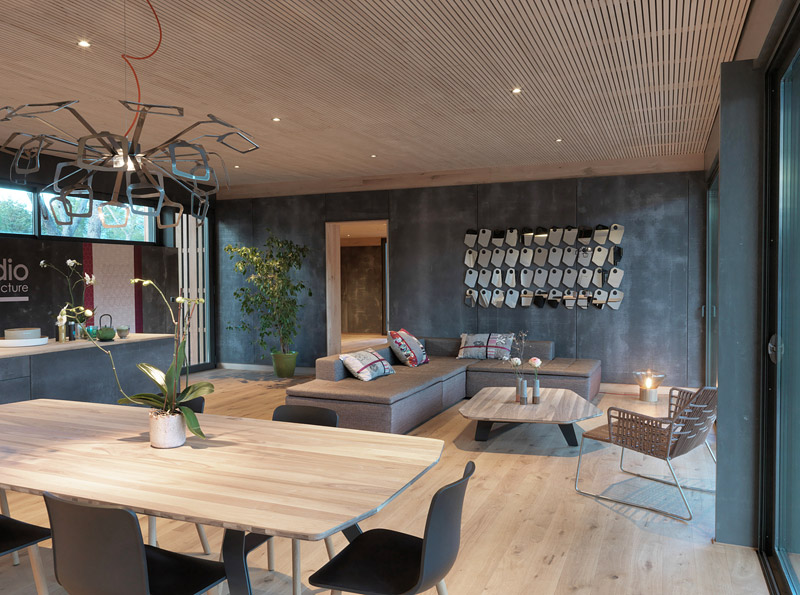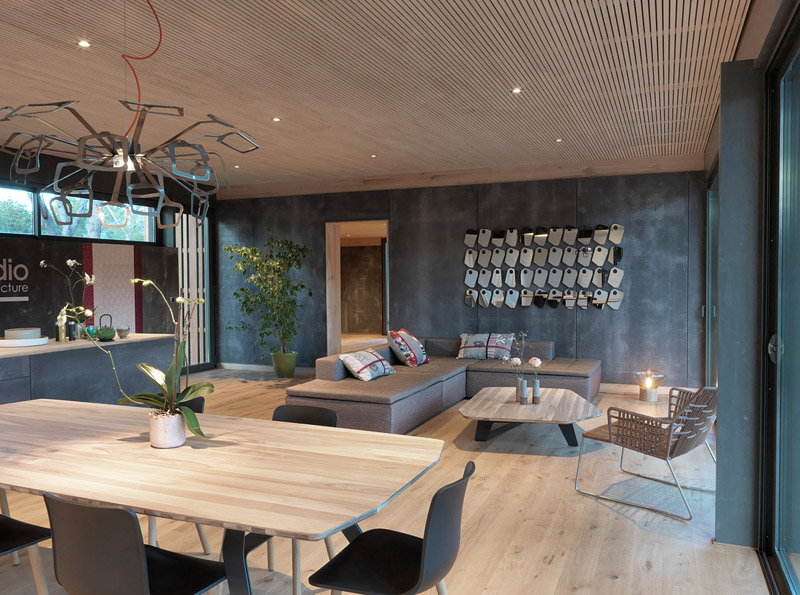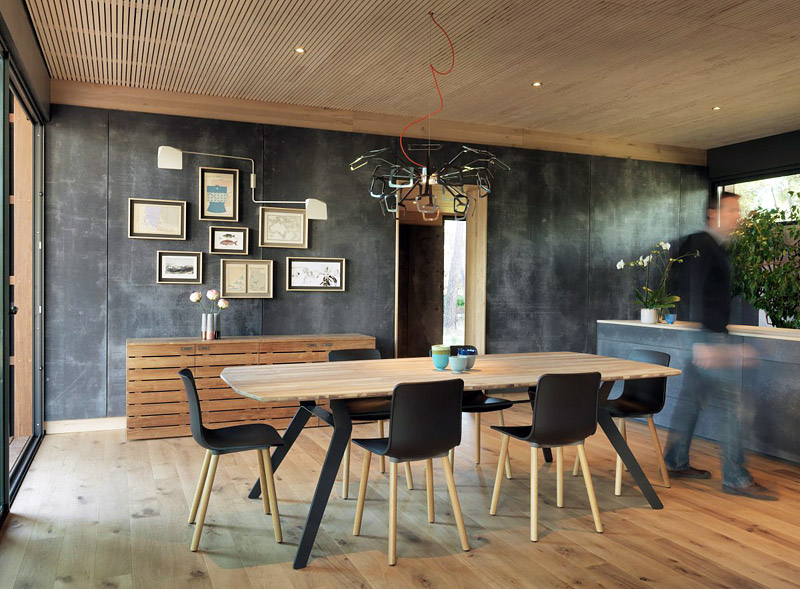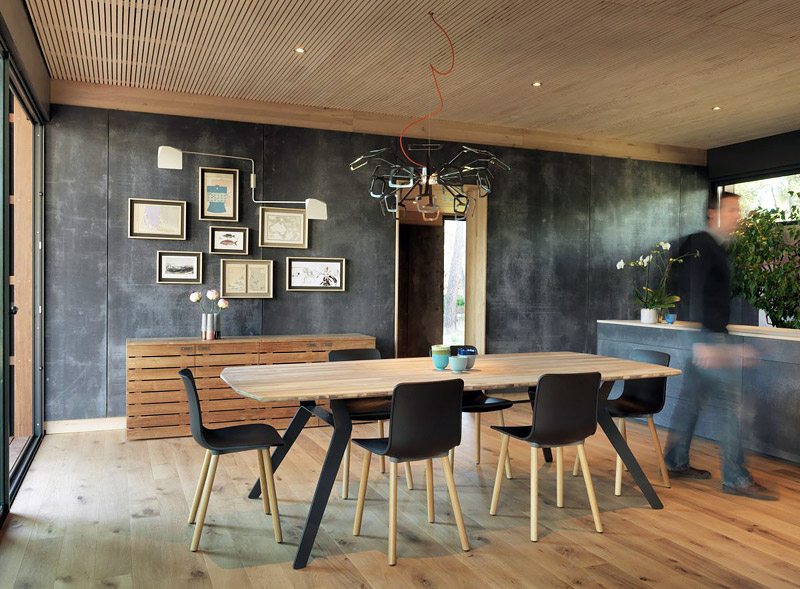 For now, PopUp Houses can only be purchased in France, but Thiercelin plans to expand operations to the US and UK very soon. Multipod Studio is looking to hire local architects and home builders in these locations, to help modify their designs to suit local building codes. They also revealed that the EPS insulation can be substituted with other low-density insulating materials like cork or cellulose.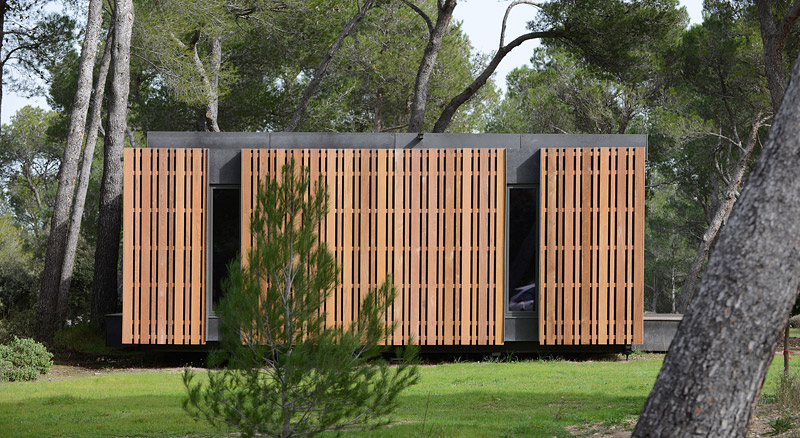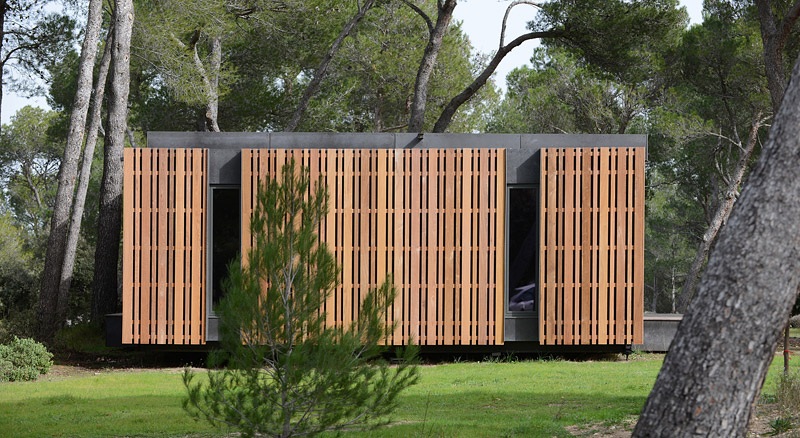 The houses are expected to provide a low-cost, sustainable, eco-friendly alternative to traditional construction methods. "Heating represents close to 28 percent of global energy consumption and is one of the main household costs," the firm explained. "Determined to develop solutions, Multipod Studio have patented a unique approach to passive construction that delivers outstanding thermal insulation at an affordable cost. The materials used are inexpensive so the cost remains unbeatable and the thermal envelope created means no additional heating is necessary."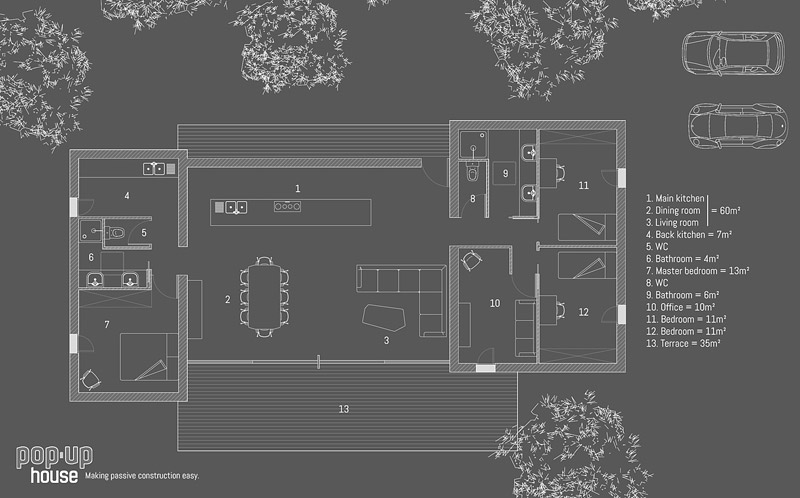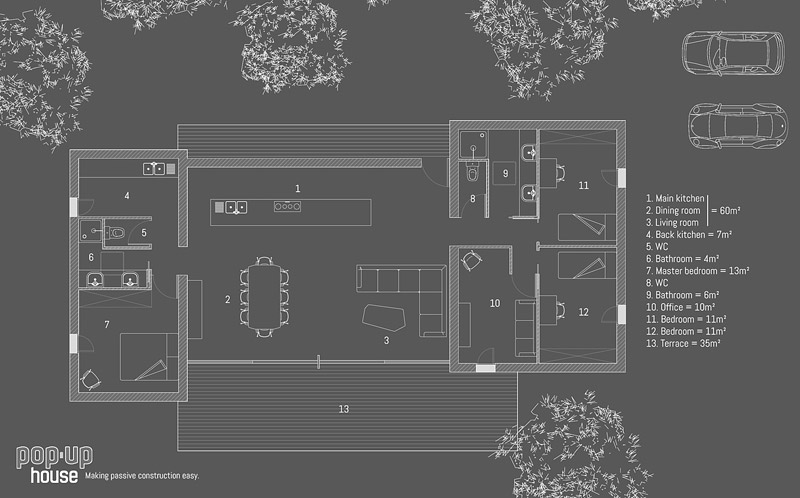 Source: businessinsider.com