Peanut Butter Cookies Recipe
Welcome to the one and only peanut butter cookies recipe you'll ever need again. Packed with great peanut butter taste, these peanut butter cookies are sure to please. The cookies are easy to make!
Ingredients:
1/2 cup granulated sugar
1/2 cup packed brown sugar
1/2 cup peanut butter
1/4 cup shortening
1/4 cup butter or margarine,
1 softened egg
1 1/4 cups  all-purpose flour
3/4 teaspoon baking soda
1/2 teaspoon baking powder
1/4 teaspoon salt
Directions:
Mix sugars, peanut butter, shortening, butter and egg in large bowl. Stir in remaining ingredients. Cover and refrigerate about 2 hours or until firm.
Heat oven to 375ºF.
Shape dough into 1 1/4-inch balls. Place about 3 inches apart on ungreased cookie sheet. Flatten in crisscross pattern with fork dipped into sugar.
Bake 9 to 10 minutes or until light golden brown. Cool 5 minutes; remove from cookie sheet. Cool on wire rack.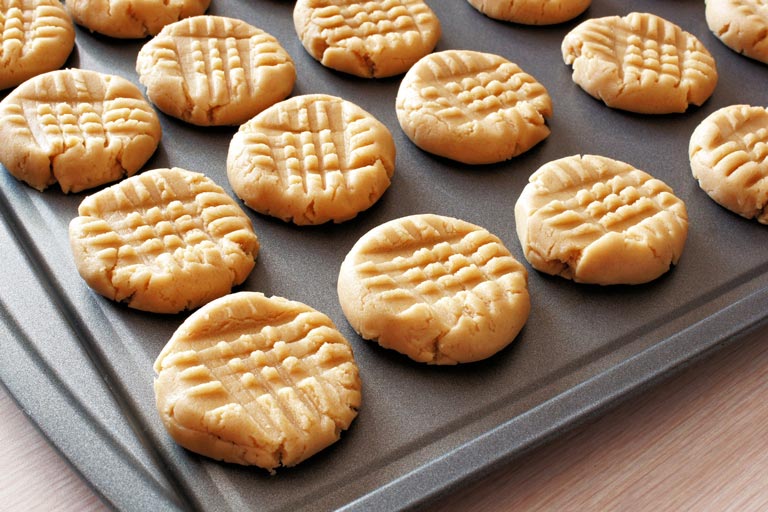 Source: bettycrocker.com