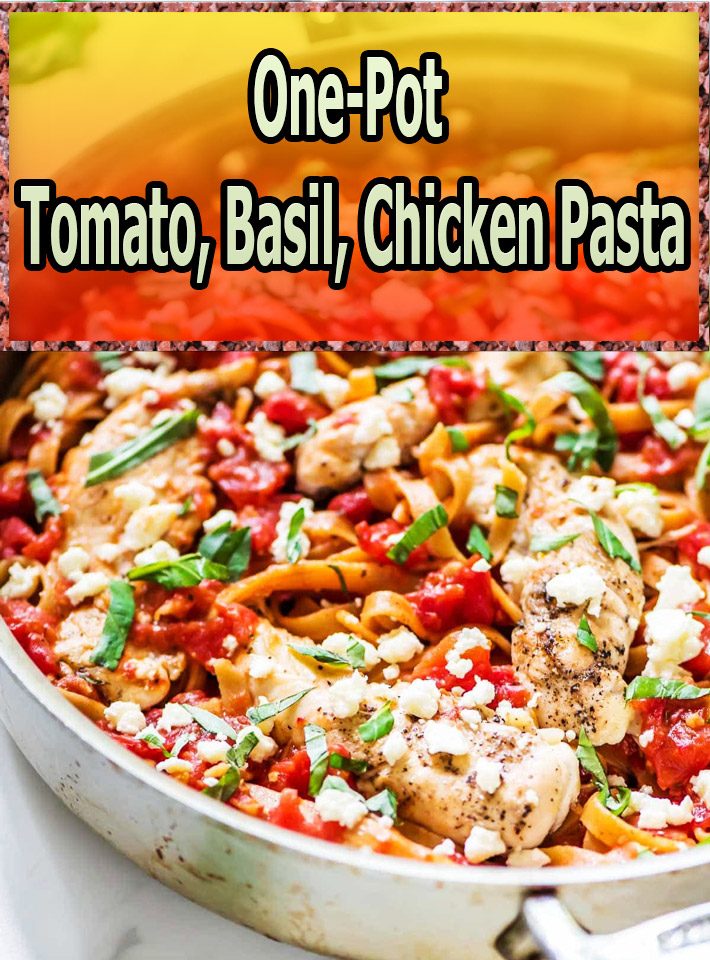 One-Pot Tomato, Basil, Chicken Pasta Recipe
Try our One-Pot Tomato, Basil, Chicken Pasta recipe. The easiest, most amazing pasta you will ever make. Easy recipe with little to no mess to clean! One pot tomato basil chicken pasta is a crowd pleasure every time.
Ingredients:
2 tablespoons extra virgin olive oil, separated
1 large onion, chopped
4 cloves garlic, minced
12 ounces pasta (I used bowties, but any short pasta works nicely)
1 can (15 ounces) Hunt's Diced Tomatoes with Basil, Garlic + Oregano (or a
comparable brand of Italian-seasoned diced tomatoes)
1 can (15 ounces) crushed tomatoes
3 cups shredded cooked chicken (omit to make a vegetarian dish)
1/2 teaspoon red pepper flakes (or 1/4 teaspoon if you want a less-spicy dish)
2 teaspoons dried italian seasoning
1/2 cup fresh basil, chopped
2 cups low-sodium chicken broth (substitute vegetable broth to make vegetarian)
1/2 teaspoon freshly ground black pepper
1 teaspoon kosher salt
Parmesan cheese, for serving
Directions:
Heat 1 tablespoon olive oil in a large stock pot over medium heat. Once hot, add the chopped onions + cook until onions are translucent + softened, about 7 minutes. Add the garlic + cook for 1 minute more, until fragrant.
Add the remaining ingredients to the stock pot – the pasta, diced tomatoes with their liquid, crushed tomatoes, shredded chicken, red pepper flakes, italian seasoning, fresh basil, chicken broth, remaining 1 tablespoon olive oil, salt + pepper. Stir everything together until well combined.
Bring to a boil. Cover, reduce to a simmer + cook for 10-15 minutes (depending on the type of pasta you choose), stirring frequently. Cook until almost all the liquid has evaporated + pasta has reached an al dente consistency. Add more salt + pepper if needed + stir well. Serve with a generous topping of freshly grated Parmesan cheese + enjoy!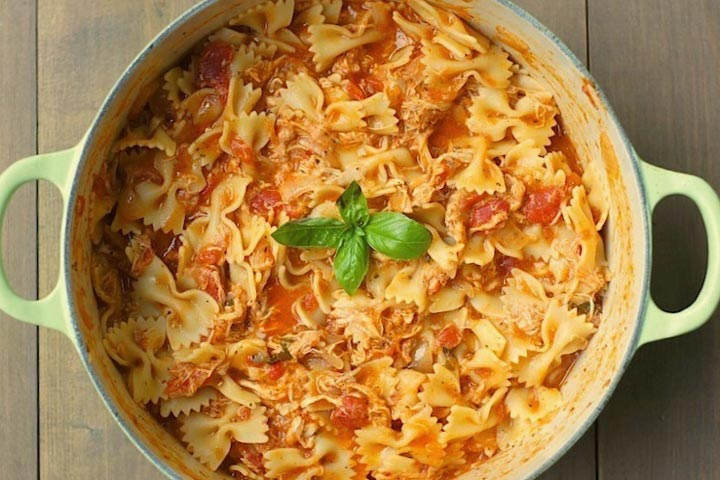 Source yummly.com