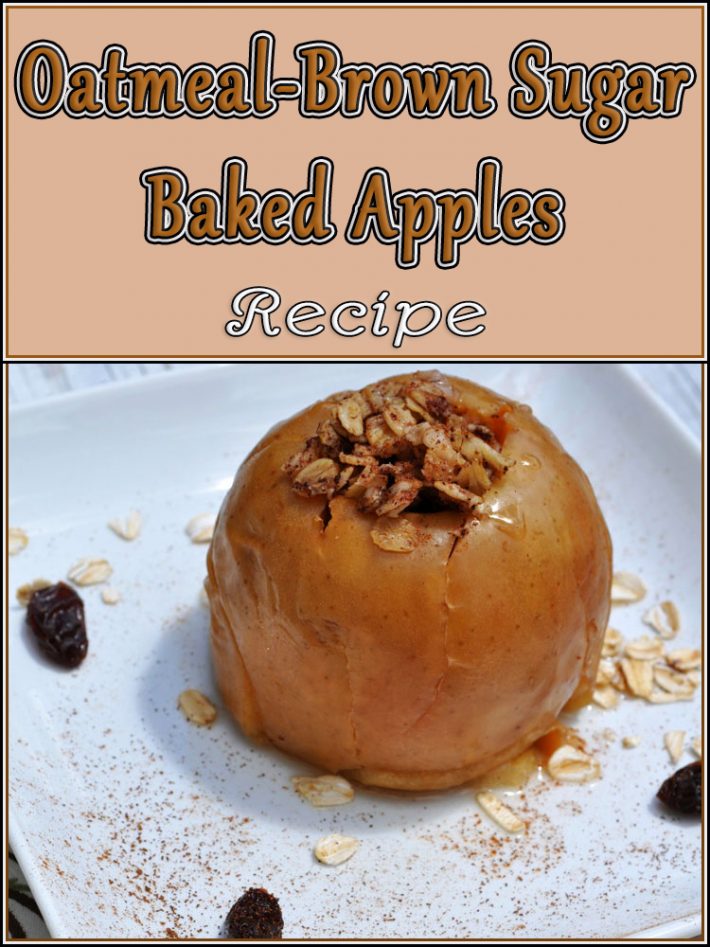 Recipe: Baked Apples Stuffed with Oatmeal & Brown Sugar
The baked apples soften into a spoonable treat while the brown sugar melts down into a caramel syrup. The only thing that could make this simple autumn dessert even better would be a scoop of ice cream on the side.
Dressed up with a scoop of ice cream, a dollop of crème fraîche, or a drizzle of chocolate sauce, baked apples are a crowd-pleaser — and it's a good one to have in your back pocket for gluten-free and vegan guests, too.
Oatmeal-Brown Sugar Baked Apples
Serves 4, easily multiplied for larger crowds
Ingredients:
4 medium apples, like Jonagold, Fuji, or Honeycrisp
1/4 cup brown sugar (dark or light)
1/4 cup old-fashioned rolled oats
1/2 teaspoon cinnamon
1/4 teaspoon nutmeg
Pinch ground cloves
1 tablespoon butter, divided in four
1 cup hot water
Optional extras:
Orange zest, lemon zest, grated ginger, candied ginger, raisins or other dried fruit, chopped nuts, cream cheese, mascarpone, peanut butter, Nutella
To serve: Ice cream, crème fraîche, whipped cream, coconut whipped cream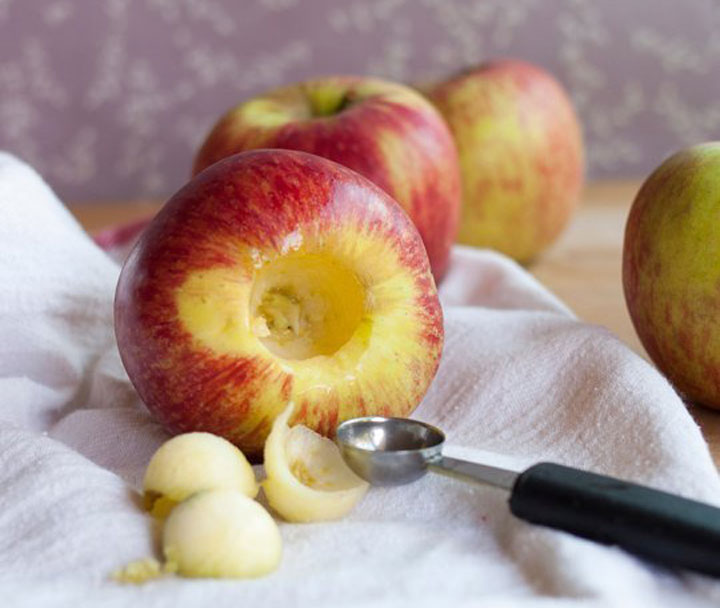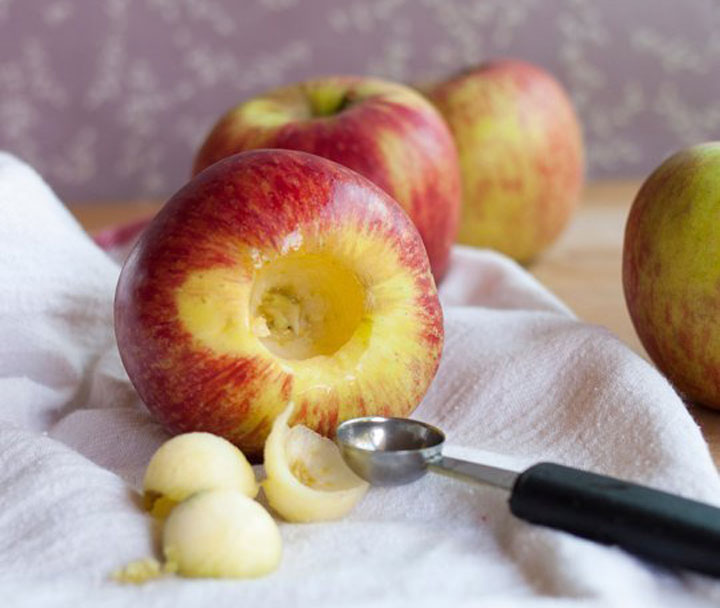 Directions:
Preheat oven to 375°F ( 190°C ) with a rack in the lower-middle position.
Remove the core of the apples, cutting to within a half-inch of the bottom of the apple and creating a well roughly 3/4-inch wide. This is easy to do with an apple corer, but can also be done with a melon baller, grapefruit spoon, or a paring knife.
Mix the brown sugar, oatmeal, cinnamon, nutmeg, cloves, and any extras in a bowl. Divide this mixture between the apples, packing the wells firmly.
Arrange the apples in a baking dish (like an 8×8-inch Pyrex dish), and top each one with a pat of butter. Pour the water into the bottom of the dish and cover loosely with aluminum foil.
Bake for 20 minutes and remove foil. Continue baking uncovered until the apples are soft and the brown sugar has melted into a syrup, an additional 20 to 30 minutes. You can test the apples by poking a paring knife through the oatmeal mixture and into the interior of the apple; it should slide into the apple easily with no resistance. The skin on the apples will also become wrinkled and soft by the end of cooking.
Serve with a scoop of ice cream, crème fraîche, or whipped cream. Leftovers will keep for up to a week and can be reheated in the microwave or eaten cold.
Recipe Notes:
• Gluten-free baked apples: Be sure to use a gluten-free brand of oatmeal if making this for someone with a Celiac or gluten intolerance.
• Vegan baked apples: Skip the butter and serve the apples either plain or with coconut whipped cream.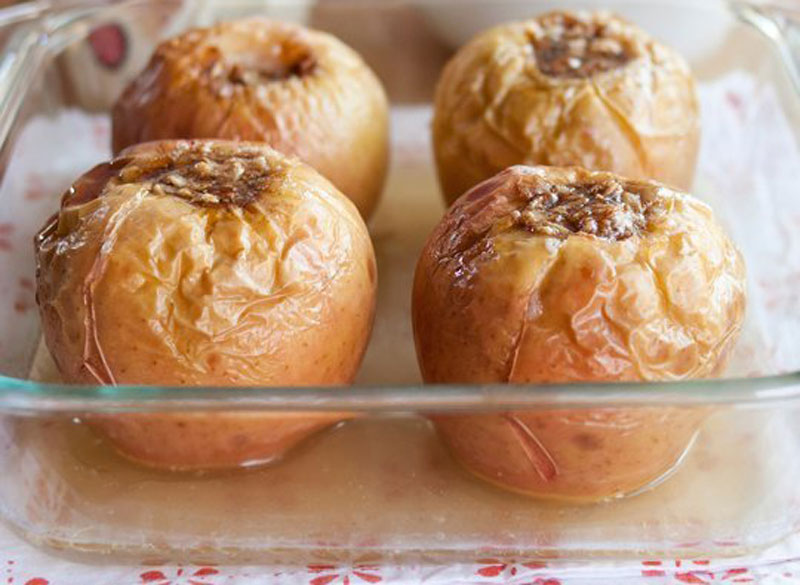 Please follow us on Facebook Page and enjoy our collection of recipes, crafts, fitness, health tips, gardening, DIY and more…
Source thekitchn.com