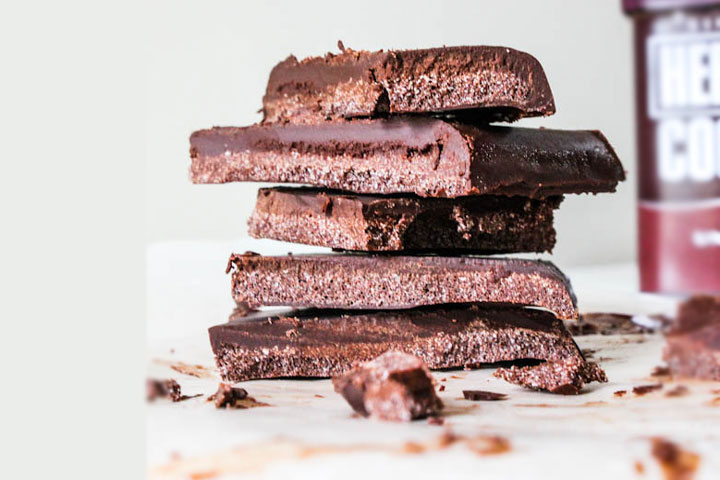 No Bake Vegan Chocolate Bars Recipe
This recipe is easy & quick. The dark chocolate bars are perfect for when you want something sweet!
Ingredients:
1/2 cup plus 1 tablespoon cocoa powder
4 tablespoons coconut oil (melted)
1/4 cup Splenda No Calorie Sweetener Granulated (or 1/4 cup agave or honey, which makes a smoother bar)
Directions:
Mix together melted coconut oil with splenda (or agave/honey). Add cocoa powder and stir well for at least 3-4 minutes. You want the mixture to be extra thick. Pour into a parchment paper-lined flat container (I used a 5 inch square ramekin). Stick in the freezer until solid (about 30 minutes) and chop into pieces or bars. Store in the fridge, since coconut oil is almost liquid at room temperature.
Tip: If you do not wish to use artificial sweeteners to your recipes, give agave or honey (will no longer be vegan if using honey) a try instead of the splenda. Using agave/honey will produce a smoother chocolate bar.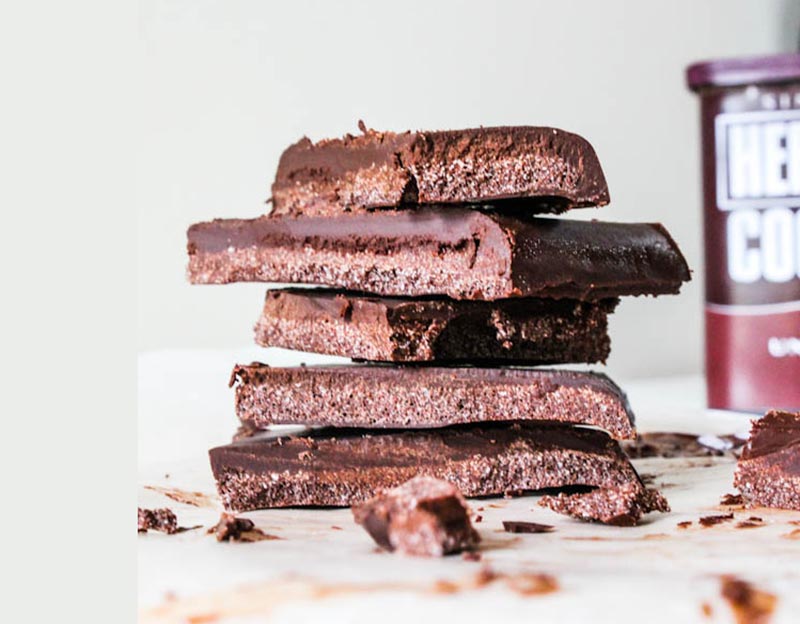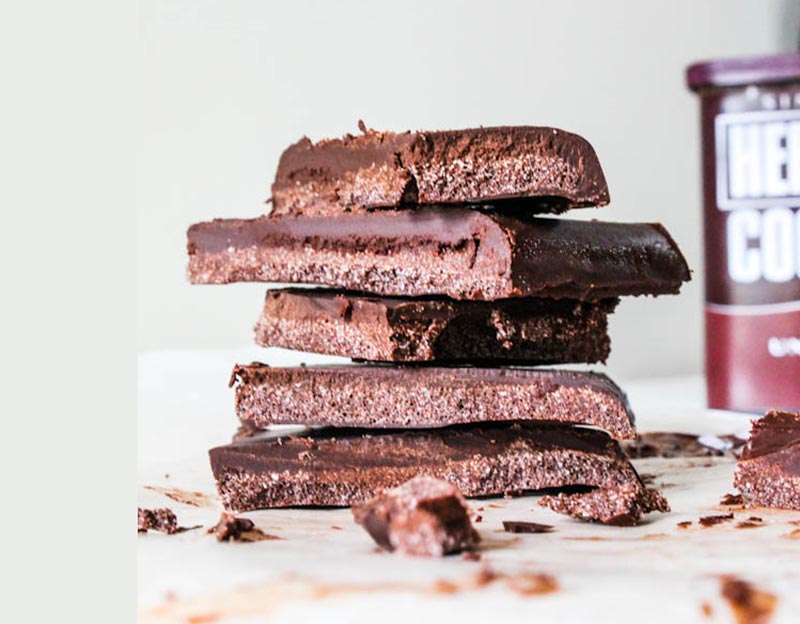 Source sallysbakingaddiction.com