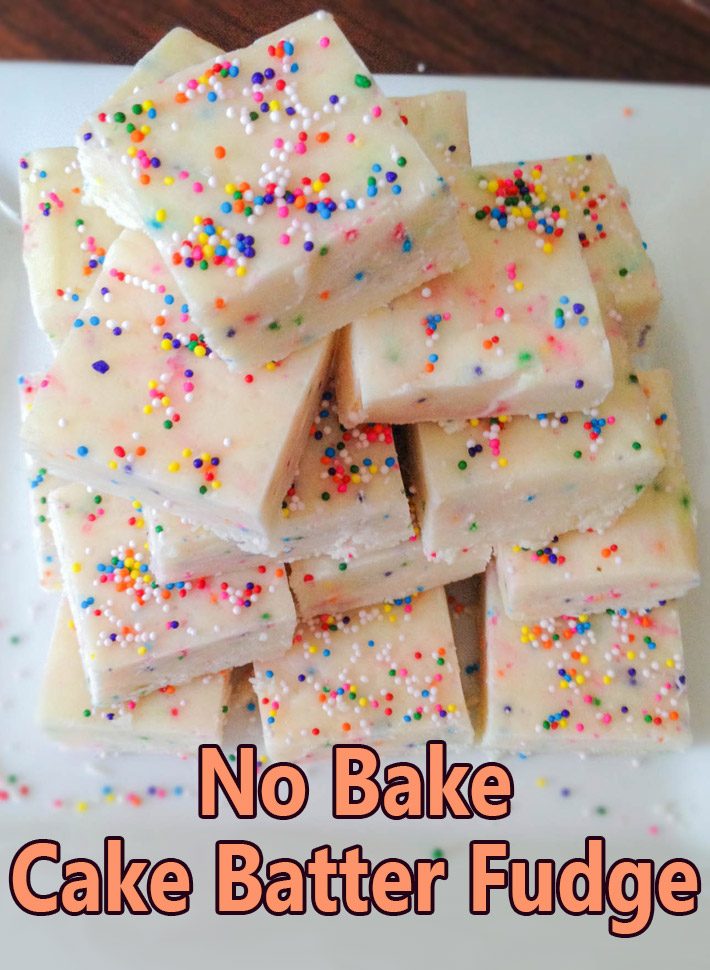 No Bake Cake Batter White Chocolate Fudge Recipe
This No Bake Cake Batter White Chocolate Fudge, full of cake batter flavor, is so easy and delicious, you'll want to make it time and time again. Makes 36 squares. Store in the refrigerator.
Ingredients:
2 cups + 2 Tbsp Betty Crocker Supermoist white or yellow cake mix (or any brand white or yellow cake mix)
2 cups powdered sugar
1/2 cup (1 stick) salted butter, cut into 4 pieces
1/4 cup milk
2/3 cup white chocolate chips (optional)
1/2 cup rainbow sprinkles
Directions:
Spray 8×8 baking pan with nonstick spray. Set aside.
Mix together cake mix and powdered sugar in a large bowl. Add milk and butter (do not stir them in) and microwave for 2 minutes. Once done, immediately begin mixing everything together until the butter is fully melted. The batter will be very thick. Fold in white chocolate and sprinkles. Stir gently. You do not want the sprinkles to leak their color.
Spoon into prepared baking pan, making sure it is level and smooth at the top. Chill in the refrigerator for at least 2 hours. Cut into squares and enjoy.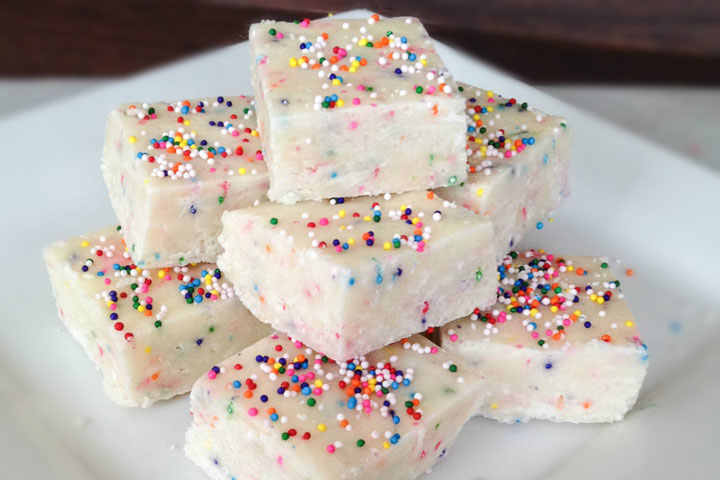 Source sallysbakingaddiction.com