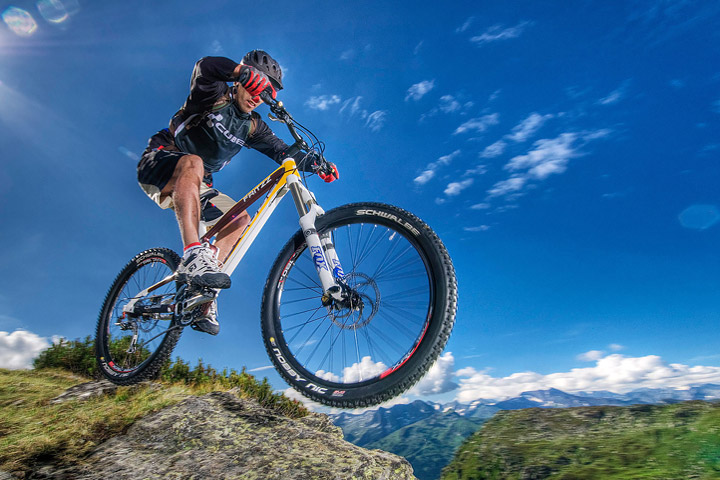 Here are tips and advice you need to make your introduction to mountain biking fun and successful. Before shelling out $1,000 on a bike, first-time buyers should consider a few things. Hardtail or full suspension? That's the first question new mountain bikers have to ask.Here, we break down the pros and cons of both.
Hardtail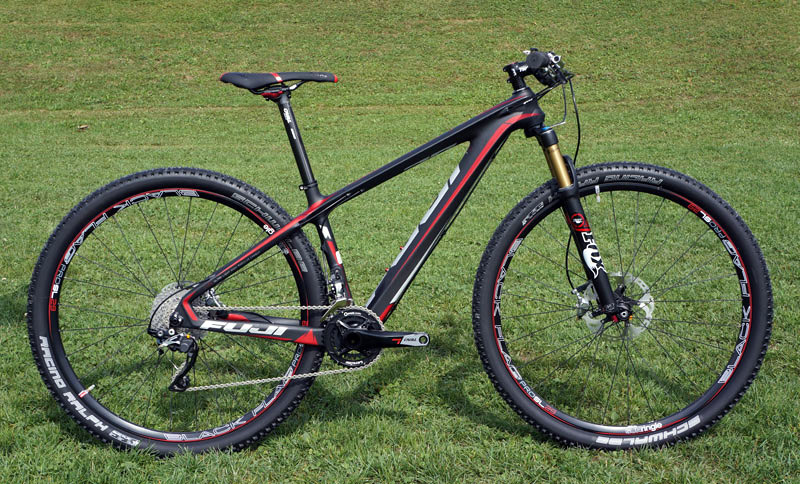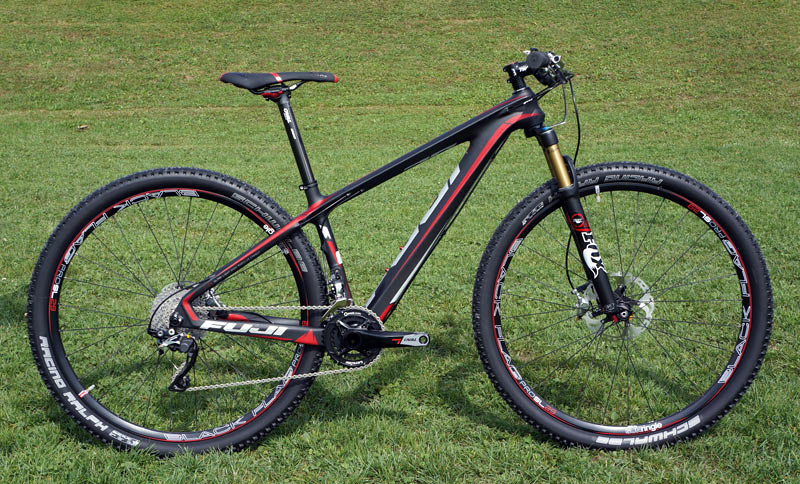 Hardtail bikes have a suspension fork in the front but are rigid in the rear.
Pro: They're cheaper.
You can find hardtails that cost several thousand dollars, but by and large, you can get a good hardtail for half the cost of a good full-suspension bike.
Pro: They're lighter.
Weight differs greatly from bike to bike—the more you spend, the lighter the bike. But generally, hardtails are at least a few pounds lighter than their full-suspension counterparts because they aren't equipped with hefty rear suspensions.




Pro: They're more efficient.
Because the frame is rigid, more power from your pedal stroke is delivered to the wheels. "Climbing is easier on a hardtail because the energy you put into the pedal doesn't get lost in the play of the suspension," says Chad Melis, marketing director for REEB, a high-end line of hardtails.
Con: They're limited.
Hardtails don't handle as well over rocky terrain because there's no rear suspension to absorb that shock. "There are people who will ride a hardtail in any type of terrain, but I'm not one of them," Melis says. "On some trails, full suspension just makes more sense."
Full Suspension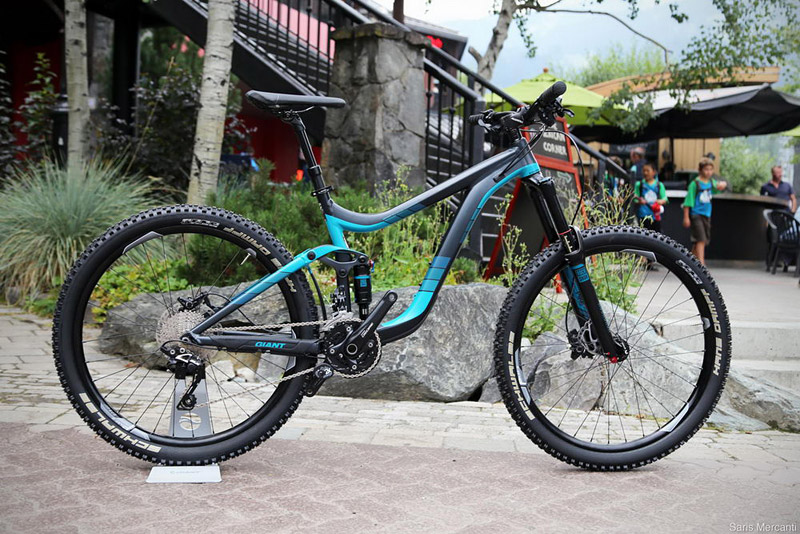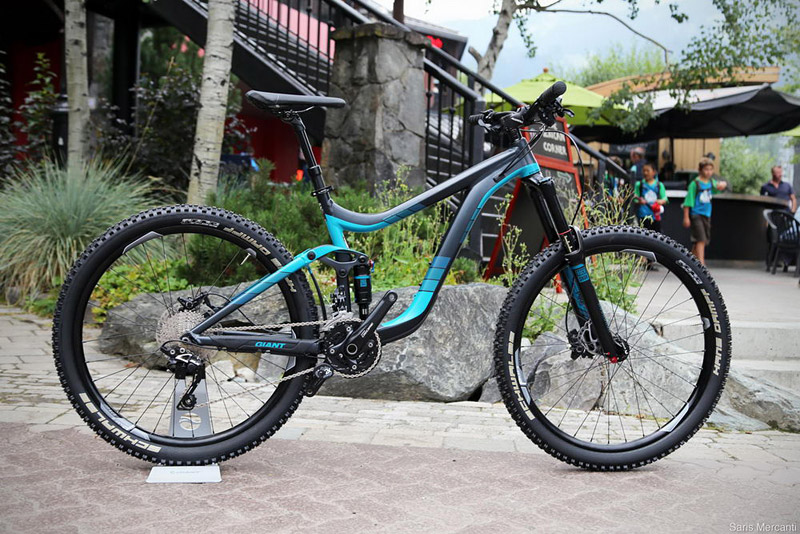 Full-suspension bikes have suspension in the front and back, offering between three and seven inches of travel (how much the suspension gives when engaged), depending on whether you're riding a cross-country bike, a downhill bike, or something in between.
Pro: They're more comfortable and possibly faster.
That rear suspension absorbs most of the chatter from small rocks and roots that pepper the trail, saving your nethers from an endless barrage of battering. On longer rides and races, that extra comfort has a surprising dividend: It leaves you feeling fresher and riding faster.
Pro: They're more versatile.
That travel in the front and rear of a full-suspension bike is designed to handle jumps, drops, rock gardens, roots—whatever you throw at it—which means you'll be more equipped to handle a variety of trails.




Pro: They're easier to ride.
The combo front and rear suspension is a really forgiving package, allowing beginners to tackle rocky terrain and water-bar drops with relative ease, so you don't have to be as careful picking your line through rocks and roots. Add in the general comfort from having suspension beneath your seat, and you've got a bike that's all around more beginner friendly.
Con: They're expensive.
Cheap full-suspension bikes are saddled with heavy components and an even heavier frame. If you want the full advantage of full suspension, you'll have to pay for it. Expect to drop $3,000 at a minimum for anything worth riding more than a year.
Bottom line: If you're a budget-conscious cyclist looking to ride butter-smooth flow trails, stick with a hardtail. If you have cash to spend and are hoping to tackle more adventurous trails, go with a full suspension.
Source: outsideonline.com