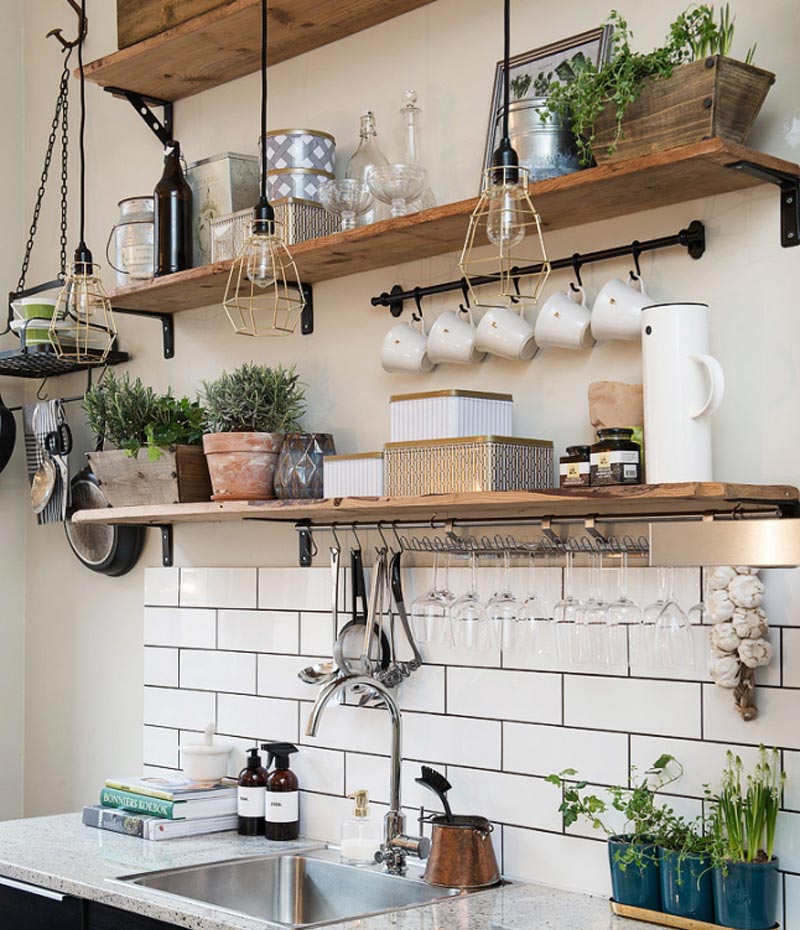 Looking for new and creative ways to eliminate disorder in your kitchen?
Incorporate a few of these clutter-busting features in your next kitchen remodel. Open shelves provide plenty of storage while keeping everyday serveware, pots and pans within easy reach.
Shelves, pullout baskets and shallow drawers will ensure your pantry offers a place for everything and keeps everything in its place. Even small closets can be converted into orderly and spacious walk-in pantries. It's about making the best use of the space you have.
Keep root vegetables, like onions and potatoes, fresh longer by storing them in a cool, dry, dark place. Handy open-weave baskets, provide air circulation to keep the veggies dry while the cabinet's interior protects them from sunlight.




Small kitchen spaces can be tough to keep organized, but don't let a cramped space get you down! Make the most out of your pantry space by organizing your groceries. You don't have to shell out the big bucks to get a beautifully organized kitchen.
These kitchen storage ideas will help you maximize your space and create a better kitchen:
Source hgtv.com