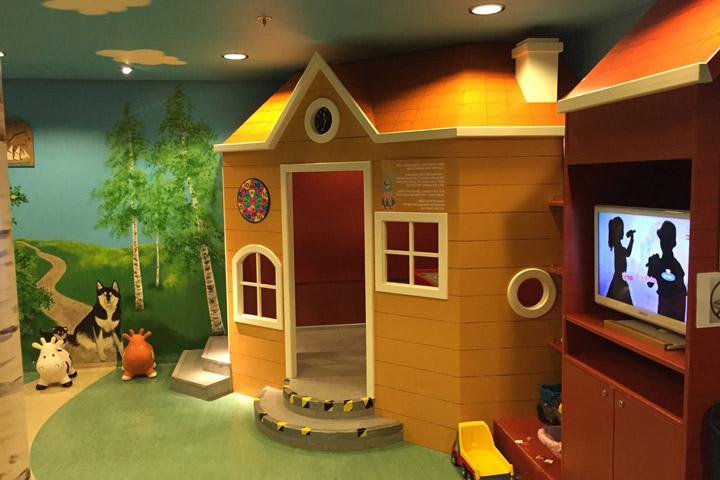 Designing the right kids playroom can be a tricky affair at times. There are several different ingredients that you need to get right to create the perfect playroom. Obviously, every parent wishes to create that magical setting that they can proudly call the world's best playroom. Yet, in reality, creating the perfect kids' playroom is not just about the 'wow factor' alone. Safety goes hand-in-hand and creating the right blend between activity spaces and plush seating is a challenge in itself.
With the modern trend of minimalism and clean and well defined design lines taking over, playrooms are quickly following the same path.
Beautiful themes with smart storage solutions, the perfect playroom is a space that both adults and kids appreciate. And here are a few playroom inspirations that bring together the extravagant, audacious, practical and the comfortable. Have fun!
Source decoist.com