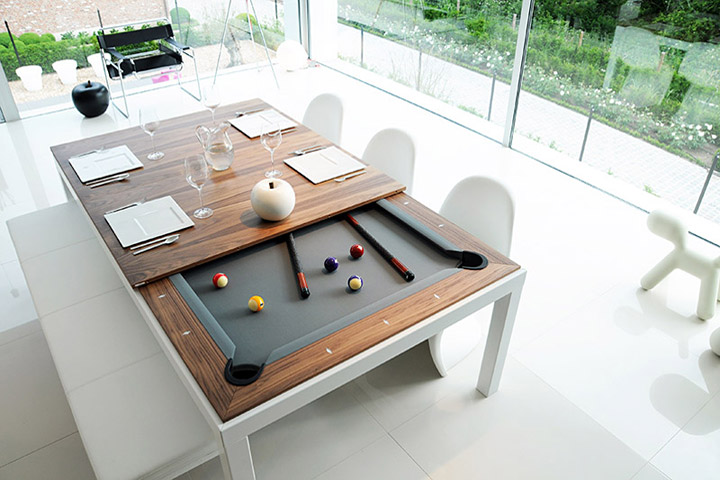 Dining and Pool Table
Billiards is a game that continues to soar in global popularity. From traditional Pool to Snooker, the game is featured at countless sports bars across the nation. Many families also have pool and snooker tables at home, which offer hours of non-stop entertainment and fun for all your loved ones. While mini-tables are also available for game rooms and dens, imagine a dining and pool table combination for your abode? These items actually exist and continue to soar in sales across the world. These unit double up as both dining and pool table , which allow families to eat and play at the same time!
Combination Tables
As a top seller this holiday season, these tables easily blend in with your existing décor. They also feature Art-Deco inspired steel legs, along with precise detailing for optimal functionality and performance. As ultra-contemporary and dual-purpose pool and dining tables, these units also feature:
Spectacular finishes and grooved table tops
Regulation size pool tables with solid slate beds, snooker rubbers, and English wool cloth.
User-friendly height adjustment components for dining and playing.
Blower air-lift systems – winding mechanisms – precise engineering.
Bottom wheels for optimal mobility (wheels can also be tucked in when table is set)
These amazing tables make the perfect holiday gift for friends and loved ones. They can also be found at leading home accessory shops, along with online stores. Perhaps the best way to secure a table is by visiting your local pool and snooker shops. These venues feature cues, sticks, pool balls, padding, and all combos dining and snooker tables for the home or office.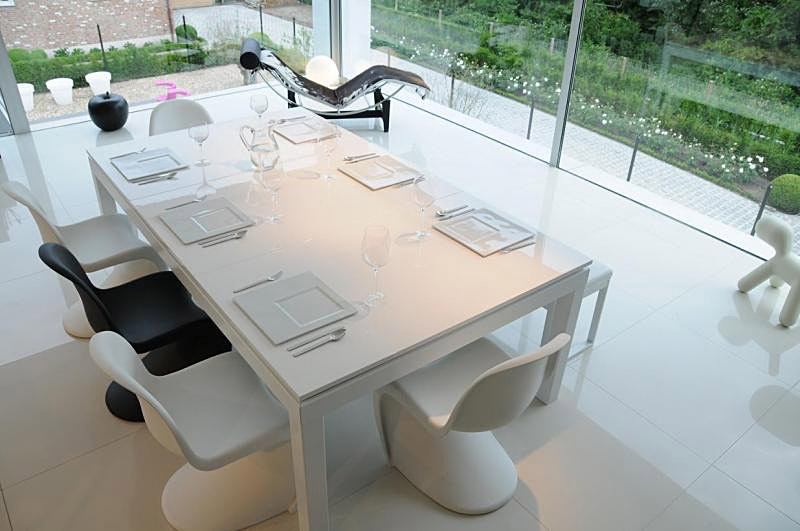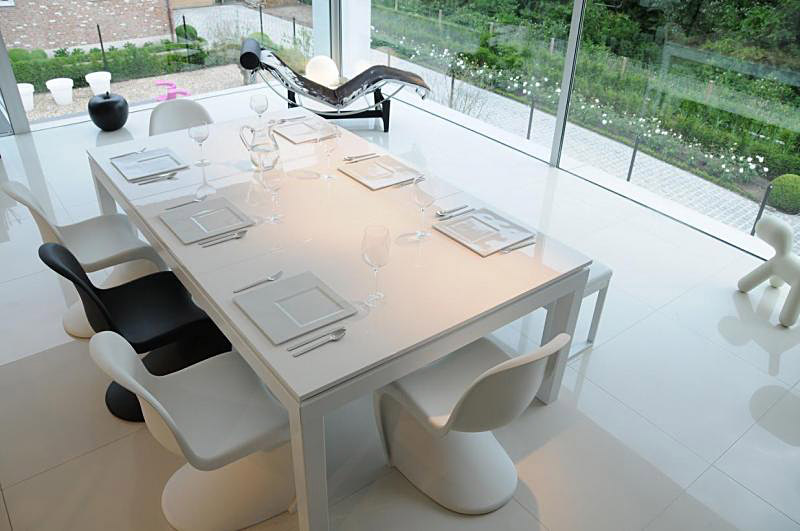 Customized Options and Orders
Customized pool table/dining table units are available as well. Customers simply have to place their requests online or by contacting local vendors. Customized orders can feature different wool cloth and wood finishes, along with additional pockets inserted if desired. These orders can even feature unique table designs and patterns, along with special cues and neon balls. Whether for contemporary or traditional rooms, local manufacturers will meet all client requests in a timely and professional manner. They also feature extensive showroom galleries online, which allow customers to review existing pool and snooker tables that can easily be converted into dining tables. With the latest technologies and lifting systems, imagine the fun you will have playing pool after a nice meal with the family?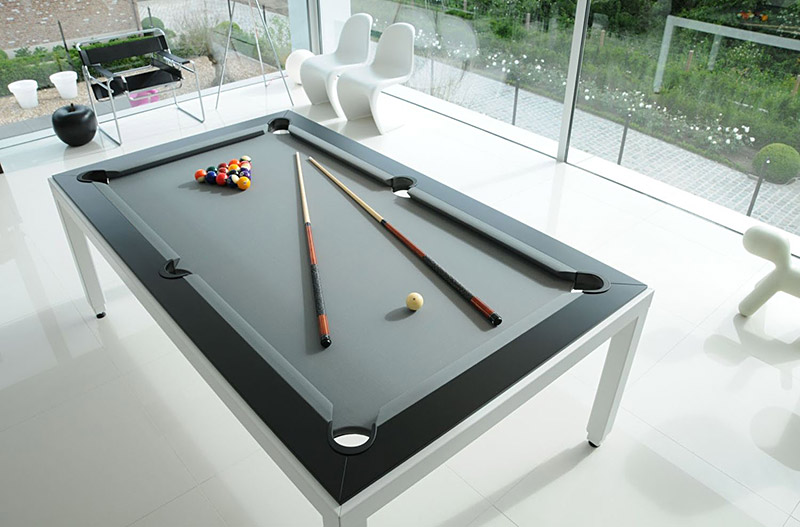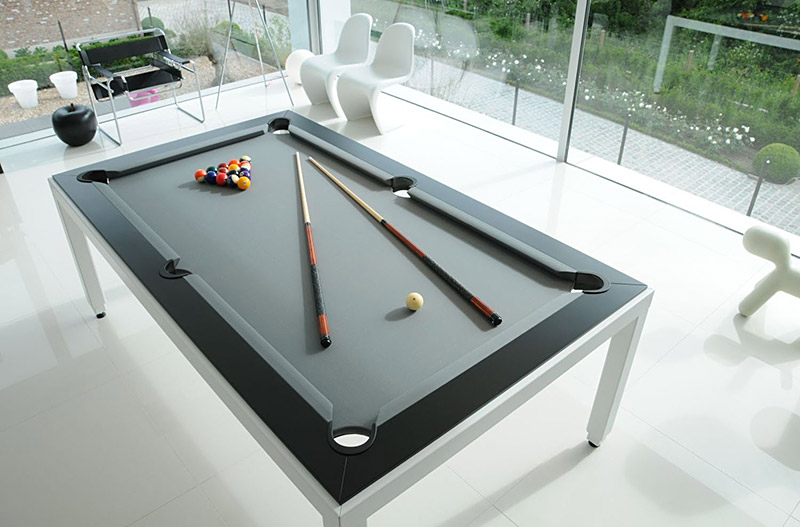 Billiards.co.uk
As an industry leader in combination snooker and dining tables, Billiards.co.uk features an extensive range of units and accessories. This includes wood and metal tables, along with smaller and portable units. These spectacular tables are made from the finest solid American black walnut, and they easily accommodate 18-20 guests for dinner. They also come in a variety of sizes, including small, medium, and large. With smooth playing surfaces and easy lifting options – add some excitement to your holiday season with one of these fine pool tables. Some of the top selections include the signature Sabre design, as well as Bentley rollovers which are as popular as the original Dolphin model.
For more information on dining and pool table combination sets, simply check out their online store. Customers can also contact them for any customized requests and shipping discounts.
Source: stylemotivation.com
Images: Billiards.co.uk