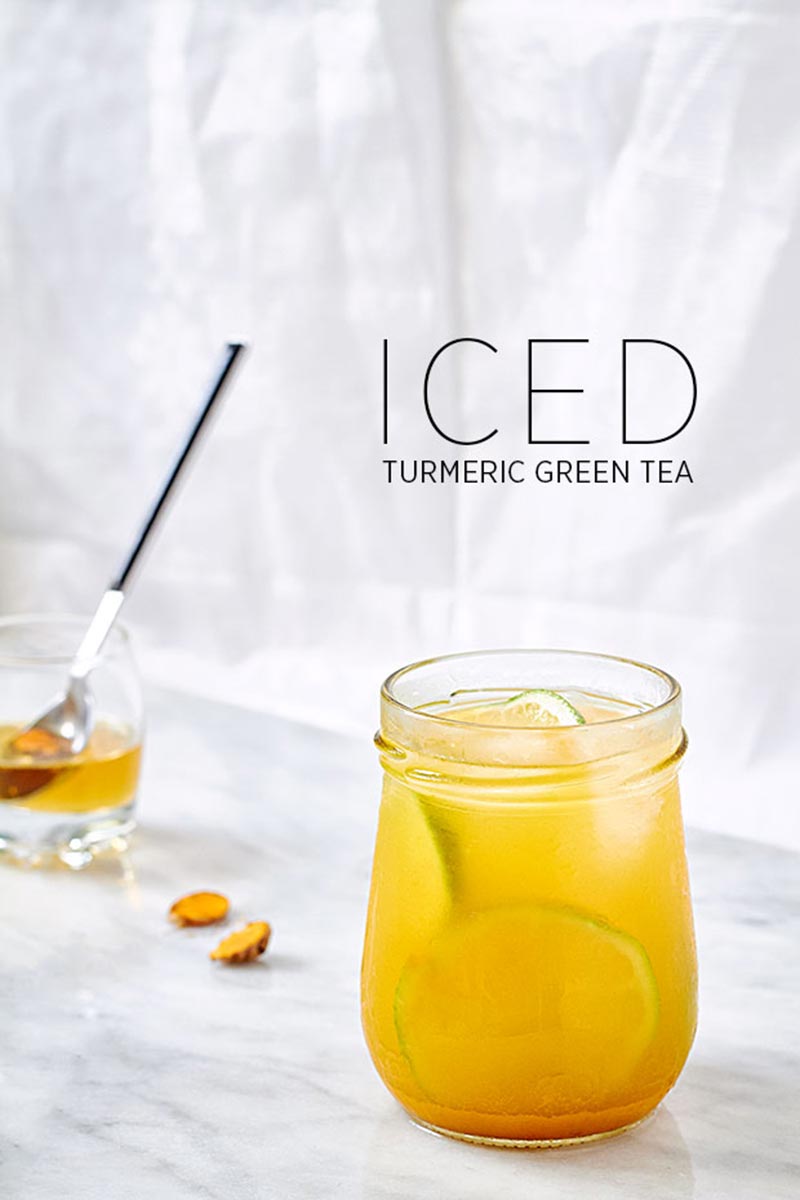 Iced Turmeric Green Tea Detox Recipe
Good for your mood and great for your health.
Cool and refreshing iced turmeric tea, packed with nutrients—Skip the drinks with yucky artificial ingredients, and make this surprisingly delicate turmeric-green tea version at home!
Ingredients:
2 cups (500ml) water
1 inch fresh ginger root, minced
2 teaspoons ground turmeric (or 1 inch fresh turmeric root)
1 green tea bag
1 pinch of salt
1/4 cup (85g) honey
Ice and fresh lime slices to serve (optional)
Directions:
1. In a medium pot, bring water close to a boil and add minced ginger, turmeric, honey, and salt. Simmer for 10 minutes then turn off the heat. Add the green tea bag and steep for 3 minutes, then take out. Strain out the solids using a fine mesh strainer and set aside.
2. Pick any sized glass or mason jar you like, fill 3/4 height with ice cube, pour the tea over the ice. Add fresh lime juice, honey to taste, garnish with a slice of lime, and enjoy!
Note: Turmeric stains badly, especially fresh, so avoid doing this on white countertops or wearing white clothes. A spritz of all-purpose cleaner should solve the problem though.
Source www.eatwell101.com
Photos by Veronica Brandy