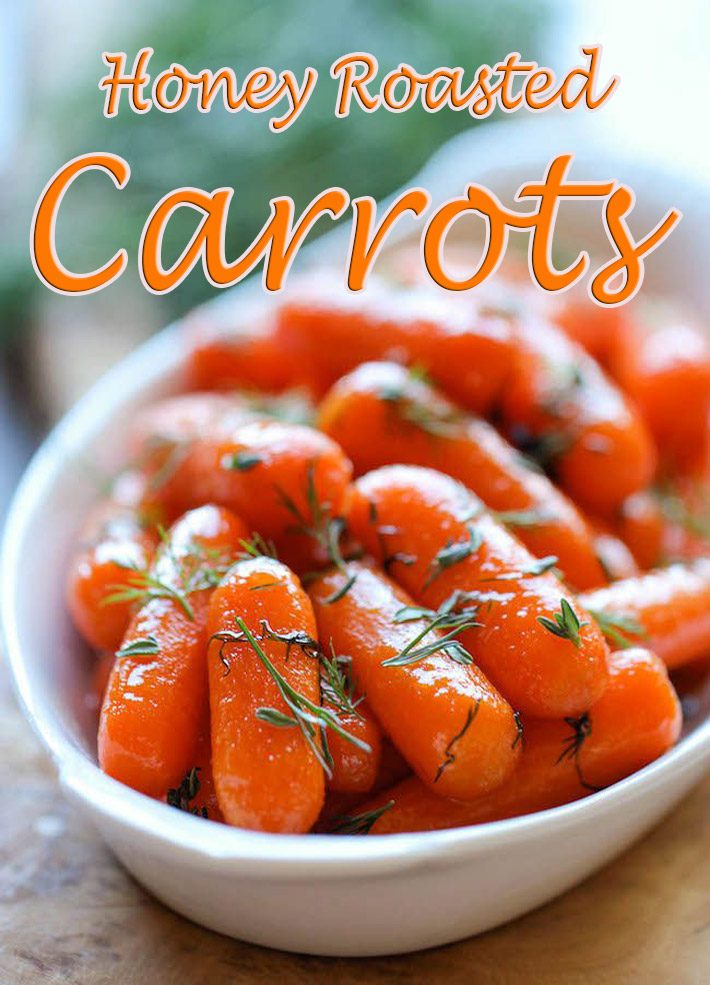 Honey Roasted Carrots Recipe
The most delicious and tender Honey Roasted Carrots Recipe. This is best with really young fresh small carrots. Small young carrots do not need peeling, just a good scrub. For a nice presentation trim the top so that a small bit of the green remains. These they're a great way to get the kids to eat their veggies, that hint of honey does the trick.
Honey Roasted Carrots
These roasted carrots have the perfect naturally sweetened flavor and the roasting just brings a delicious depth to them.
How Long do You Bake Carrots?
Around 20 minutes, but keep in mind that thinner carrots will cook faster than the thicker ones so if you got a bag of the long thin carrots cut back the time as needed.
It may be tempting to leave of the fresh herbs but I do recommend trying it with them. They add the perfect amount of flavor while adding just the right amount of savory contrast to the sweetness..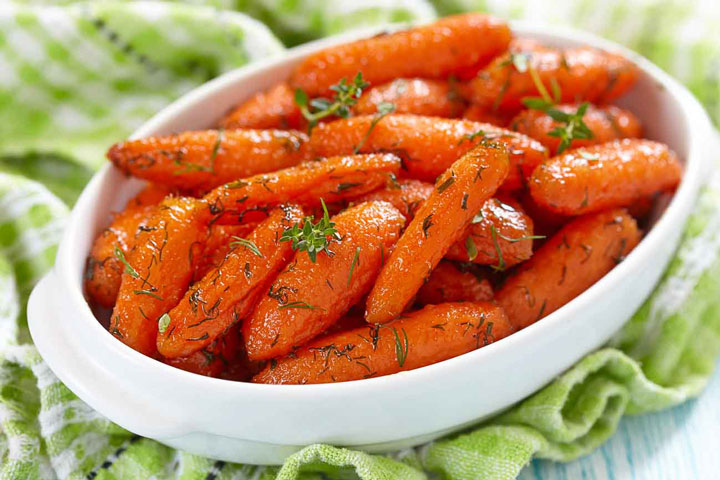 Who says easy side dishes need to be boring? These honey roasted carrots are anything but! Try them, you'll be hooked!
Roasting is most definitely one of the best ways, if not thee best way, to cook veggies in my opinion. They just don't get any better!
Related
If you like this Honey Roasted Carrots Recipe, please give it a five star review and help me share it on facebook!
Please follow us on Facebook Page and enjoy our collection of recipes, crafts, fitness, health tips, gardening, DIY and more…
Source justapinch.com