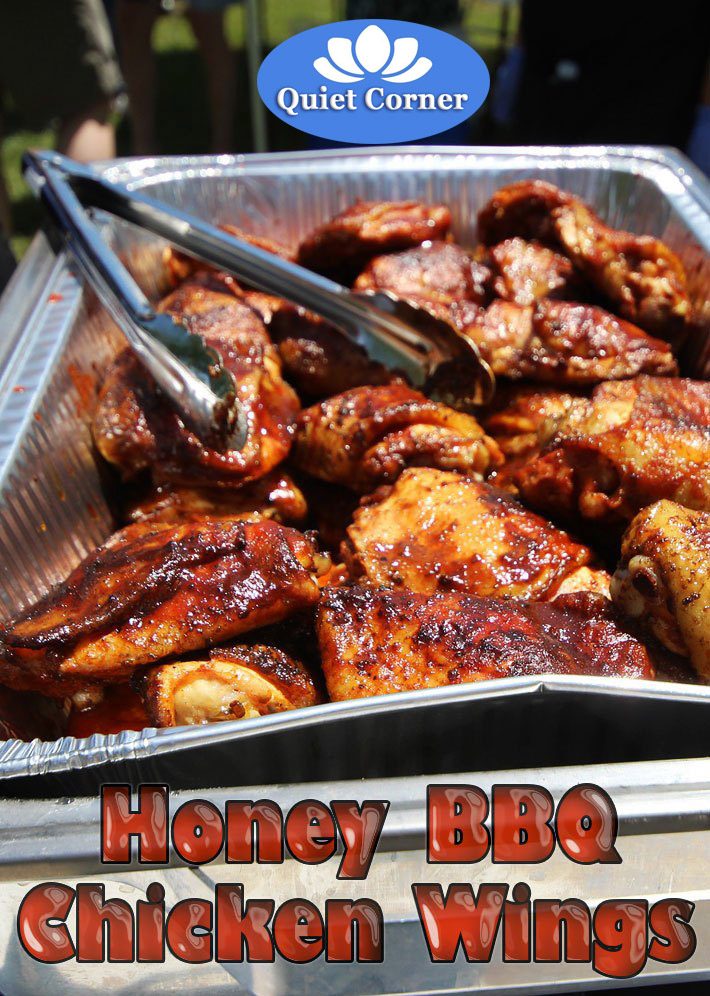 Honey BBQ Chicken Wings Recipe
There are a lot of different types of sauces you can put on grilled chicken wings but classic honey BBQ chicken wings remains among my top choices. This is a very simple recipe and is perfect for outdoor cooking. The chicken wings are placed onto the grill and brushed with a delicious honey BBQ sauce.
The sauce has just the right amount of spiciness and sweetness to make it perfectly delicious. The sauce recipe does not call for any brown sugar but uses honey and molasses instead. The sauce gets a little heat from ground black pepper and Tabasco sauce. This sauce would also be great on any type of chicken or pork. Enjoy.
Ingredients:
3-4lbs chicken wings (separated at the joint, wing tips discarded)
Honey BBQ sauce-
1 cup ketchup
1 cup white vinegar
½ cup molasses
½ cup honey
1 teaspoon liquid smoke
½ teaspoon salt
¼ teaspoon ground black pepper
¼ teaspoon garlic powder
¼ teaspoon onion powder
¼ teaspoon Tabasco sauce
Instructions:
Step 1: In a medium sauce pan combine ketchup, vinegar, molasses, honey, liquid smoke, salt, pepper, garlic powder, onion powder, and Tabasco sauce. Whisk until smooth. Bring the mixture to a boil, reduce heat and simmer uncovered for 30 minutes or until the mixture thickens. Remove from heat.
Step 2: Lightly grease the grill grates of an outdoor grill. Heat the grill to medium high heat. Place chicken wings onto the grill and cook, turning as needed until the chicken wings are fully cooked (the internal temperature has reached 165 degrees). During the last few minutes of cooking brush with the honey BBQ sauce.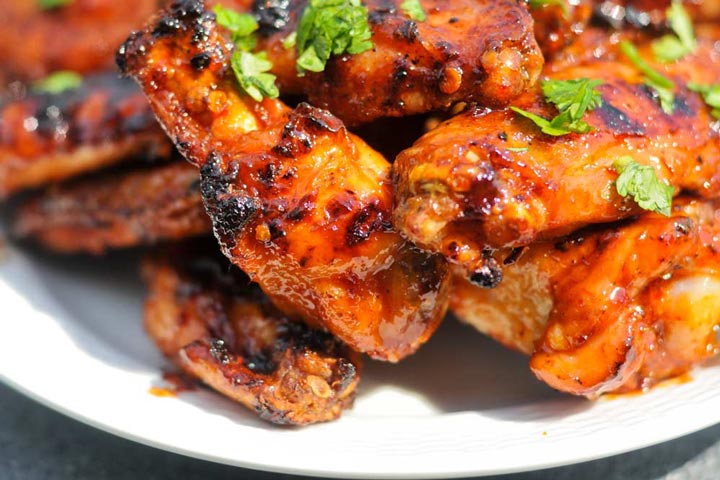 Source blogchef.net