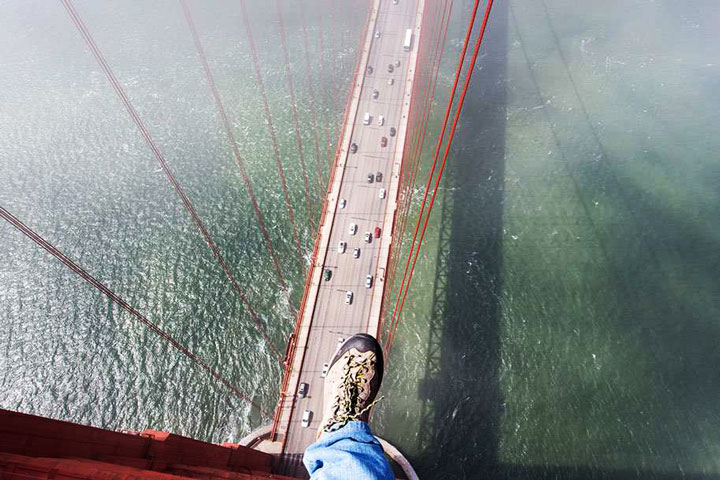 Heartstopping Photos Taken From the Top of The Golden Gate Bridge
The most amazing photos of  The Golden Gate Bridge and the water underneath ever taken.
You know all those crazy selfies we see made from top of buildings and other incredible places on which life keeps happening on the edge?
Do you wonder who these people are and how do they manage doing this?
Well, it is time that you meet Christopher Michel, a renown adventure photographer whose career history includes capturing the Dalai Lama and taking a selfie in space. This time Christopher decided to climb the historic landmark of San Francisco – The Golden Gate Bridge to take photos from the top itself. The breathtaking photos were planned and made in cooperation with the bridge staff. The courageous photographer walked on the edge of the wiring to take the most amazing photos of the bridge and the water underneath ever taken. Judge for yourself!
Source amorq.com