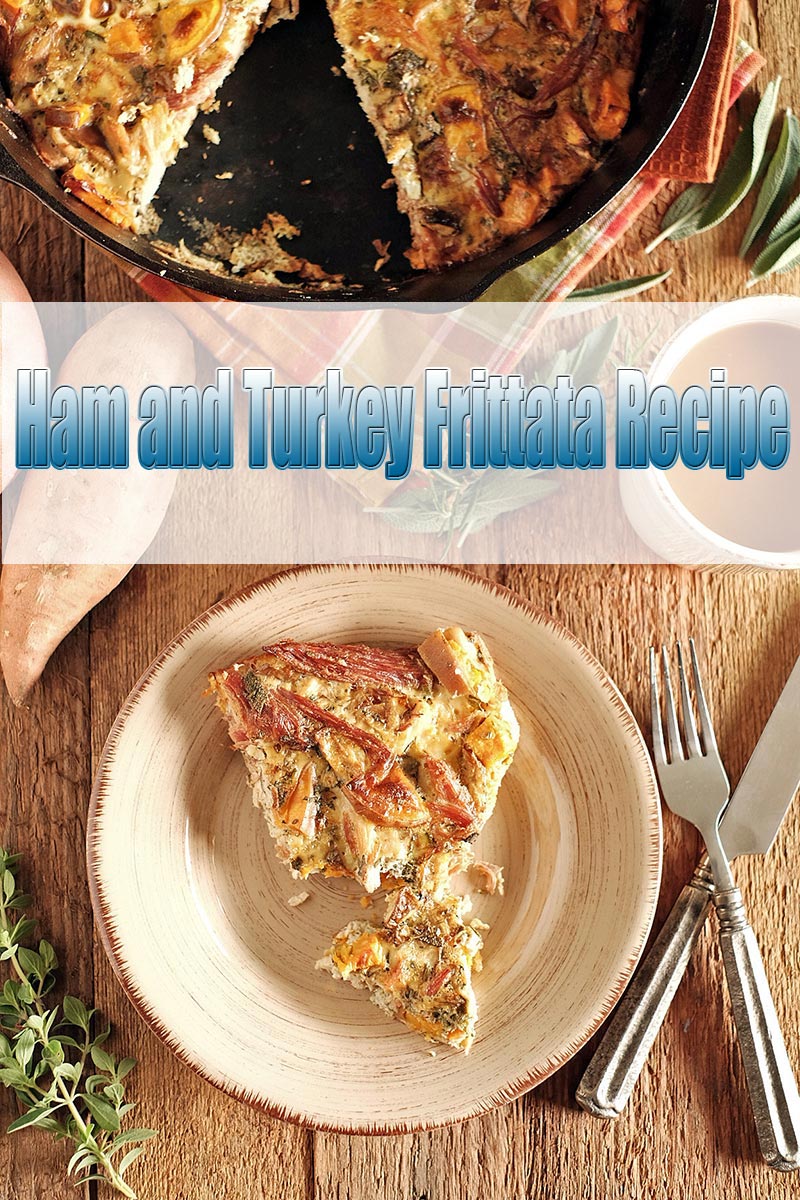 Ham and Turkey Frittata Recipe
Thanksgiving is one of our favorite holidays and we hope everyone is enjoying a day filled with family, cooking, eating, napping, football – and more eating.
With all the food everyone is making today, we wanted to share a recipe that will give you a fresh idea to use up some leftover ham and turkey – for breakfast. This ham and turkey frittata is a perfect way to use up those leftovers in the fridge and create an entirely new dish to feed your family in the morning.
Ingredients:
8 eggs
2 cups mushrooms – diced
10 leaves sage – chopped
1 sprig rosemary – chopped
1 sprig oregano leaves – chopped
2 cups leftover or pre-cooked ham or turkey – or one cup of each
Pinch of salt and pepper
1 medium sweet potato – cut into small squares
Instructions:
Preheat your oven to 350 degrees.
Start by whisking your eggs together in a large bowl.
Add in the mushrooms, sage, rosemary, oregano, ham/turkey and salt & pepper to the eggs and mix.
Next, heat a large cast iron skillet over medium heat and add in your fat of choice.
Once the skillet is hot, add in the sweet potato. Cook for 8 minutes, stirring a couple of times to cook both sides of the potato squares.
Add the egg mixture to the skillet and stir to mix.
Carefully transfer the pan using pot holders to the oven.
Cook for 35 minutes. Allow to cool for a few minutes before serving.
Make this for breakfast tomorrow and impress everyone with your skills in the kitchen!
If try out this recipe, we'd love to know what you think so make sure you leave a comment below.
Source realsimplegood.com