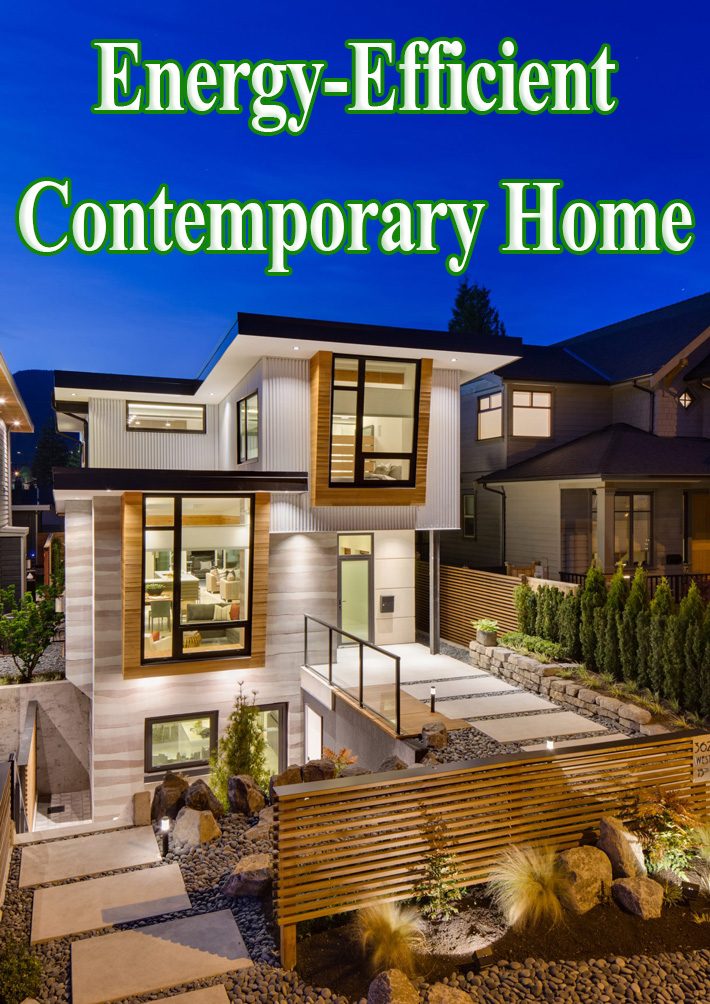 Energy-Efficient Contemporary Home
When you see it from a distance, you might be tempted to criticize the amount of electricity it consumes, especially during the night. But Midori Uchi is not your ordinary residence. Even though it has a modern and quite attracting design, the home is actually a positive energy output building. The large windowed facade of the house located in North Vancouver hides a truly green marvel. And we're not even talking about the beautiful small green front lawn.
It's true that the whole front entrance into the perimeter is welcoming you, with a contemporary wood fence, outdoor sofa and straight floors underlying the importance of design lines to the overall ambiance. Naikoon Contracting & Kerschbaumer Design managed to offer the inhabitants of the house a charming atmosphere throughout. The interior is engulfed in natural light, while the light colors used on the walls (in combination with wood) accentuate this.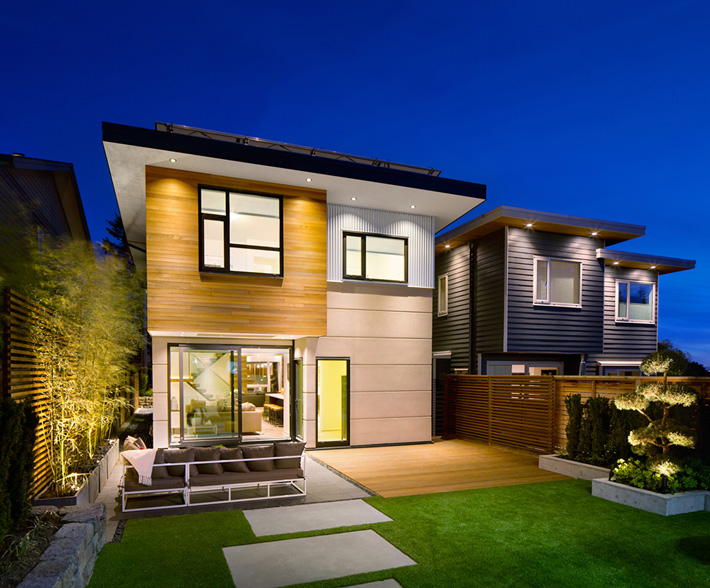 The residence has scored 3 different levels of green certification, making it consume less energy than it produces. The pieces of decoration used bring diversity to the open floor living. Its connection to the dining space counters the feeling of clutter. The dining area is also decorated with style and ergonomics combined; notice how natural the organic edge table looks?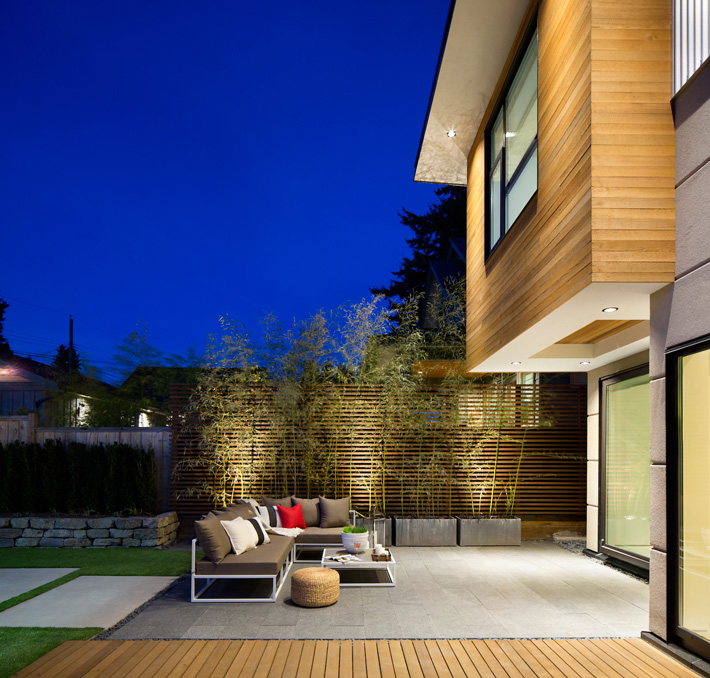 An open wood-and-glass staircase connects the levels of the residence. Upstairs you find a large kitchen and living area where the color palette was kept in the neutral and bright spectrum. Attention and care for finishes are kept high. The interior design is unique in its beauty and manages to impress. Take the master bedroom for example: a fence-like divider separates the bathroom from the sleeping space and it does so with elegance.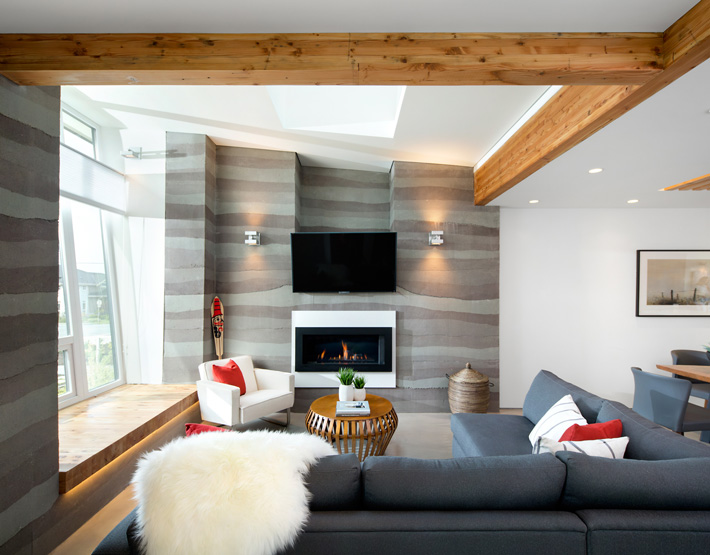 Source: goodshomedesign.com