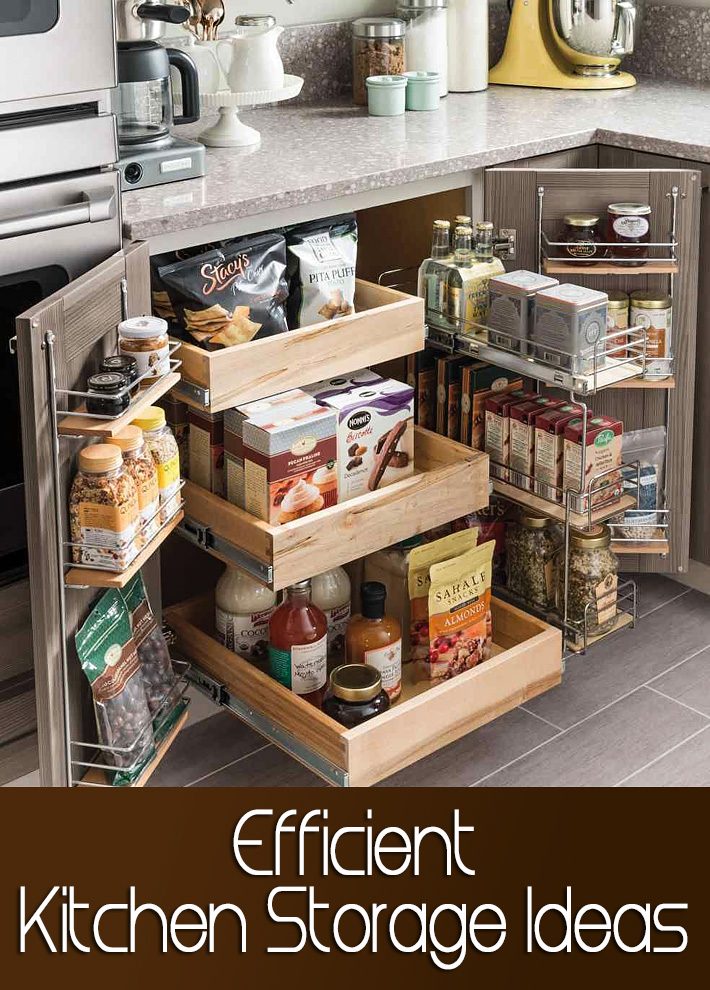 Kitchen Storage Ideas
If there is any room in your house that you need efficiency, the kitchen is the number one place. The kitchen is undoubtedly the epicenter of the home. It's where company congregates; it's where daily routines unfold over cereal and coffee; and it's where countless meals are prepared. Goes without saying, then, that such a highly trafficked part of the house is likely to fall into disorder. Not to worry! We've gathered some efficient kitchen storage ideas to keep the epicenter of your house in good working order. Check out the following list of suggestions, guaranteed to keep your kitchen clutter-free and easy to navigate.
CABINETS: The ideal place for storage is in the upper and lower cabinetry of your kitchen. Although, the reality is all cabinet storage is not created equal. If you are only using 1 or 2 standard stationary shelves per cabinet, you are not maximizing their use. Use pull out shelves for large pots and pans, mixing bowls, and small appliances. They help maximize storage for stacking, as well as save your back from digging to the back of the cabinet. Long, vertical pull out storage are ideal for spices, and condiments. Ideally, place these adjacent to the stove/oven area for quick reach, and return of the items. Adjacent to the kitchen sink, pullout trash and recycle bins are handy and you can clean your hands immediately after handling items.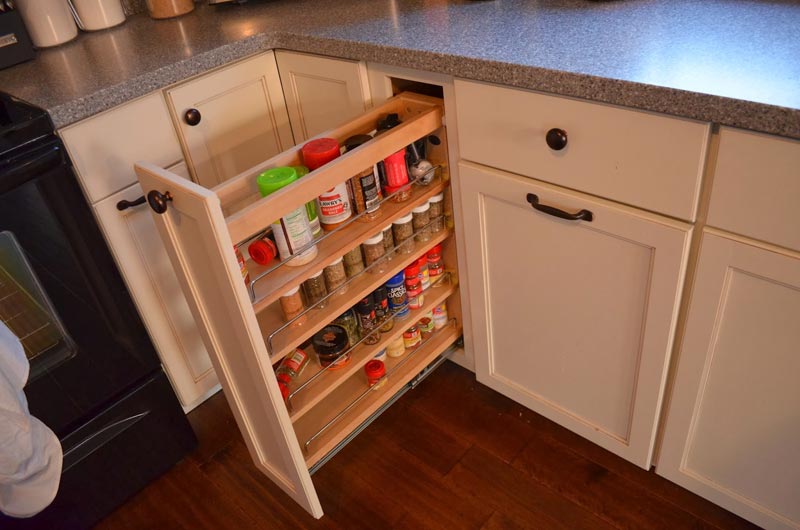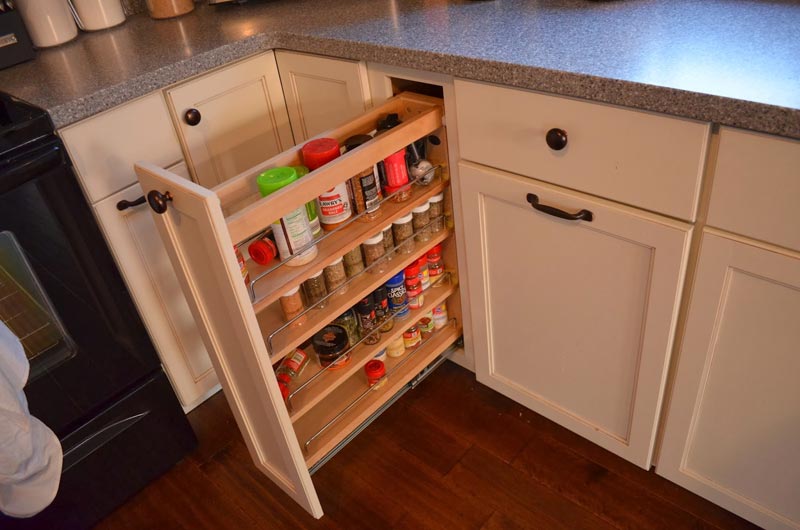 DRAWERS: Your local storage and home improvement store will have a wide variety of drawer organizers. Try to separate large and small utensils from each other. This allows for ease of choosing the right utensil without fumbling and searching. Locating aluminum foil, wax paper, trash bags, and storage bags in a drawer prevents boxes from collapsing and falling off of a pantry shelf. If you have the space, refrigerated drawers are available that can keep kids food and snack items in arms reach. These drawers enable kids to get their own food, and won't interrupt your food preparation.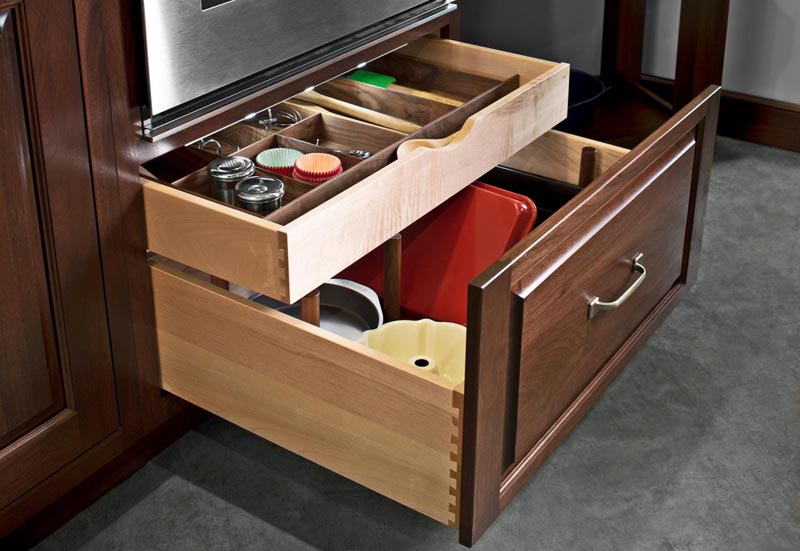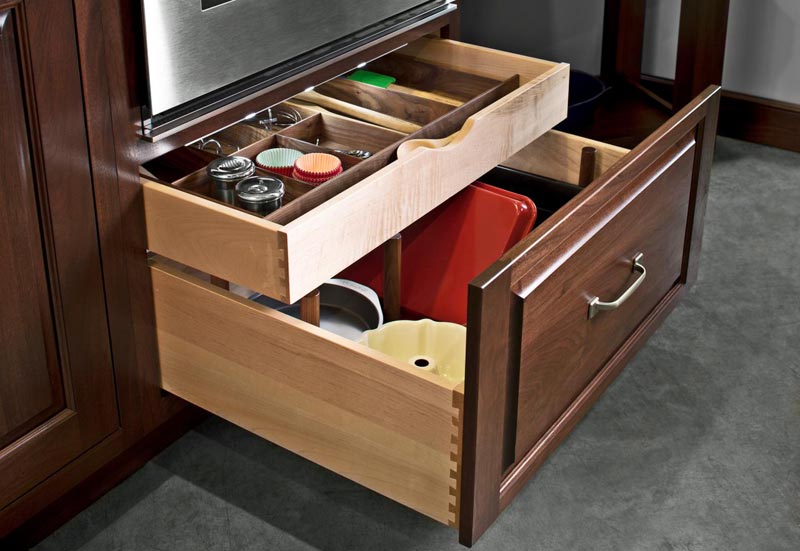 KITCHEN ISLANDS: There are portable and fixed kitchen islands that add storage and extra counter space. Islands with casters are ideal for kitchen's that need flexibility in space and function. Fixed kitchen islands can house shelves, drawers, a lower microwave shelf, and display area for cookbooks and collectibles. Kitchen organizer professional's can also help you plan out each storage space to get the maximum use out of your cabinets and drawers.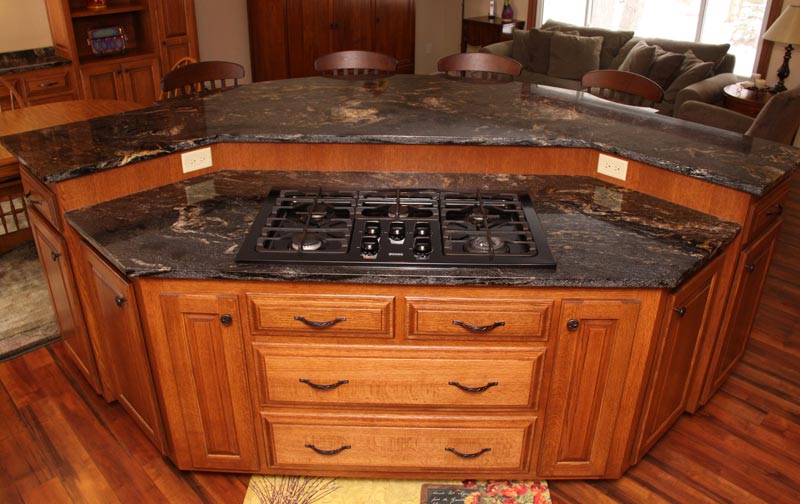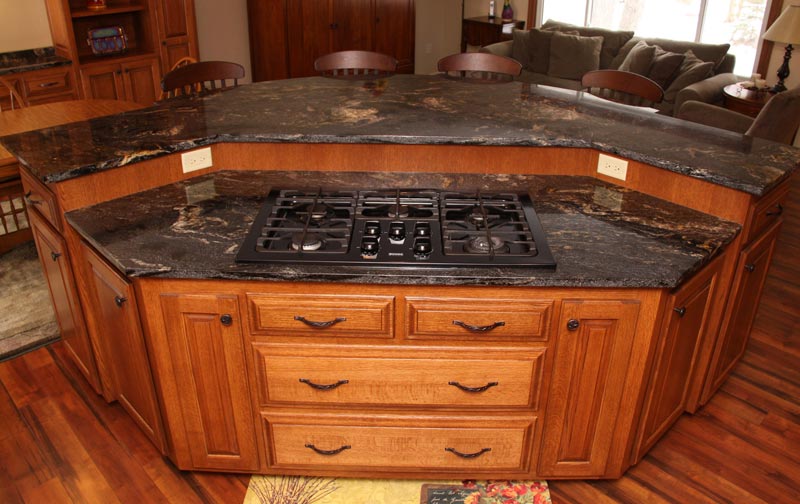 OPEN SHELVING: Don't forget to use open shelves over the counter to maximize on storage and display at the same time. Consider storing dishware, and decorative pieces on open shelves. Pots and pans can hang from pot racks to add storage and ease in cooking over the stove. Storage isn't always about hiding items. Some of the best storage ideas are one's that serve a function and look beautiful doing it.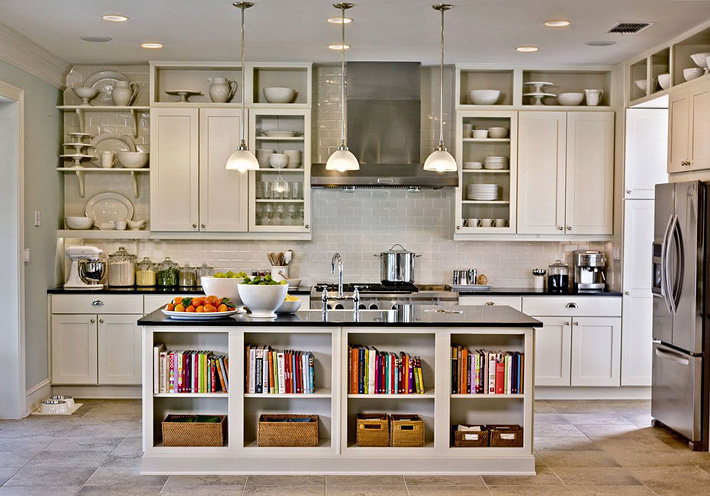 Your enjoyment in the kitchen depends on how efficiently you can cook, to move on to enjoying your meal. These storage tips may just make you a happier cook.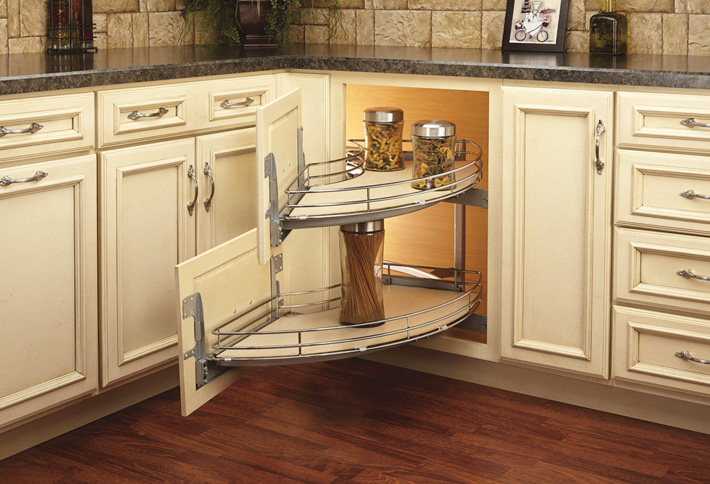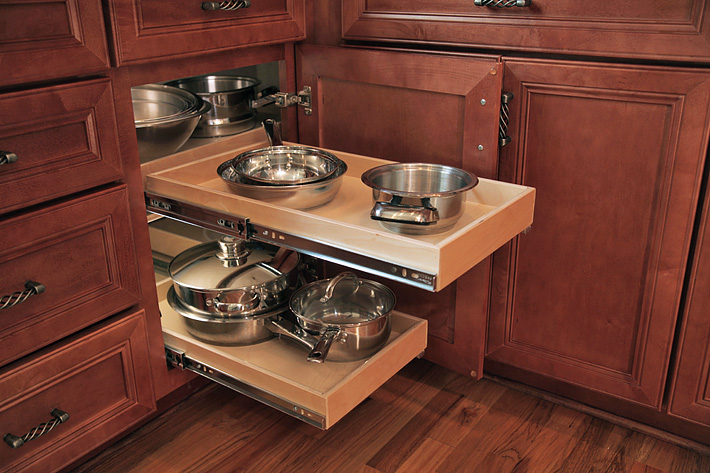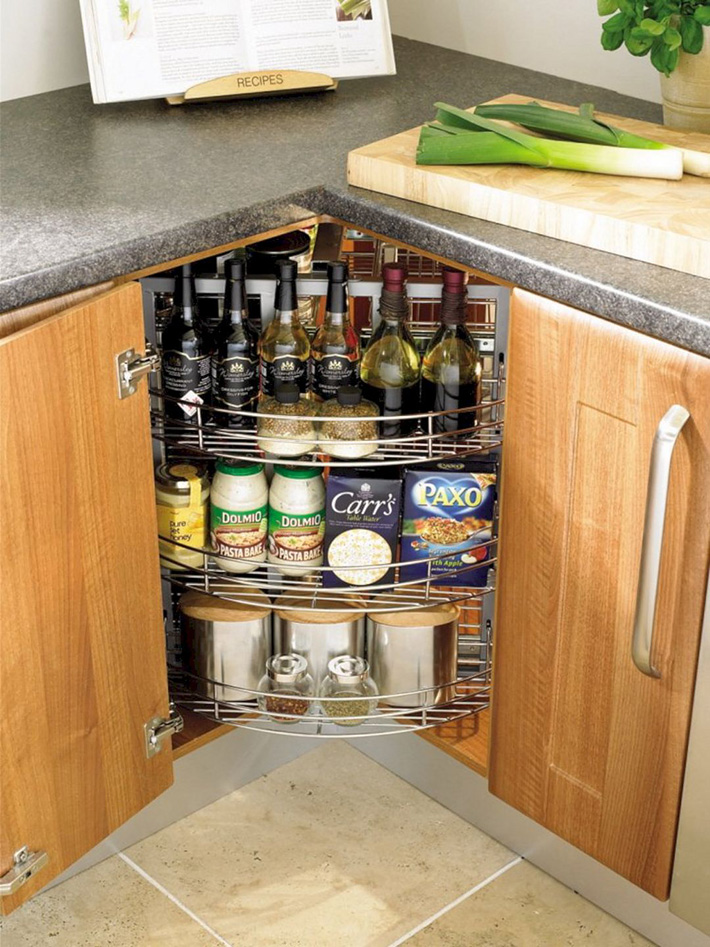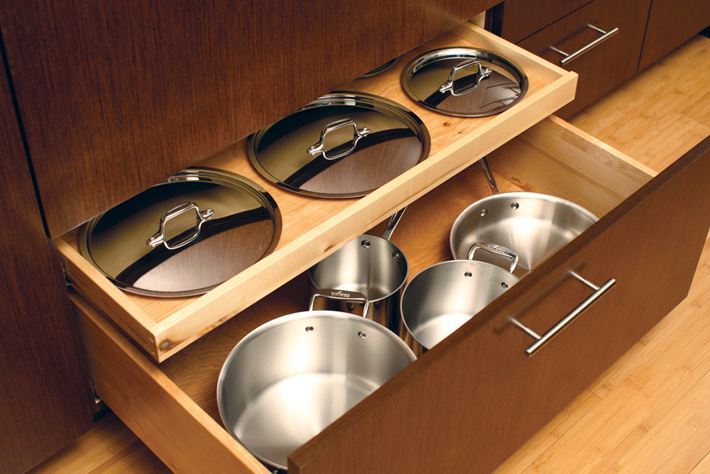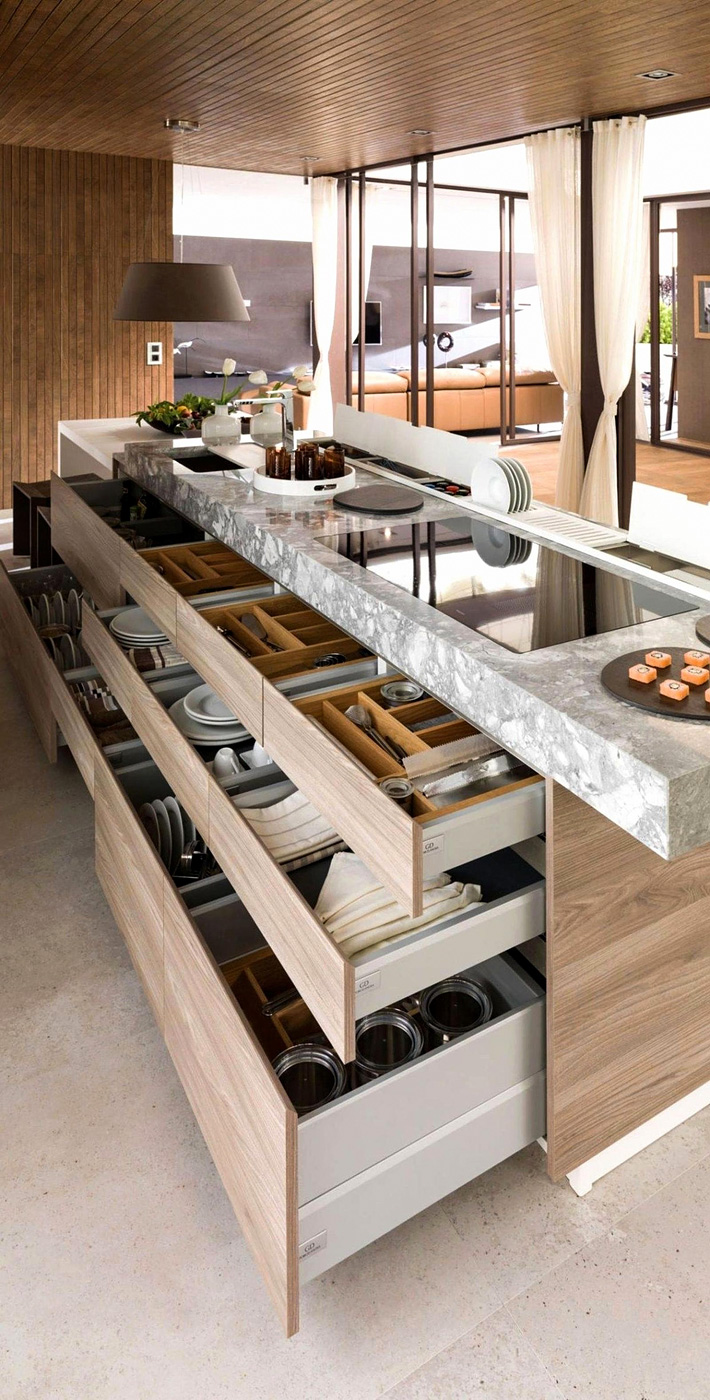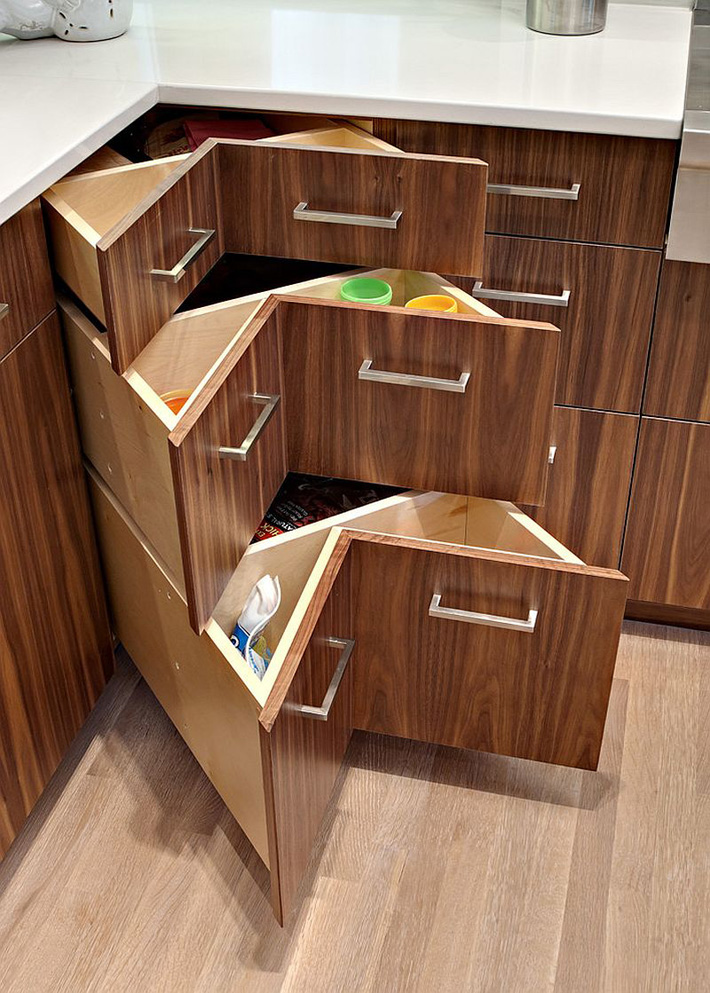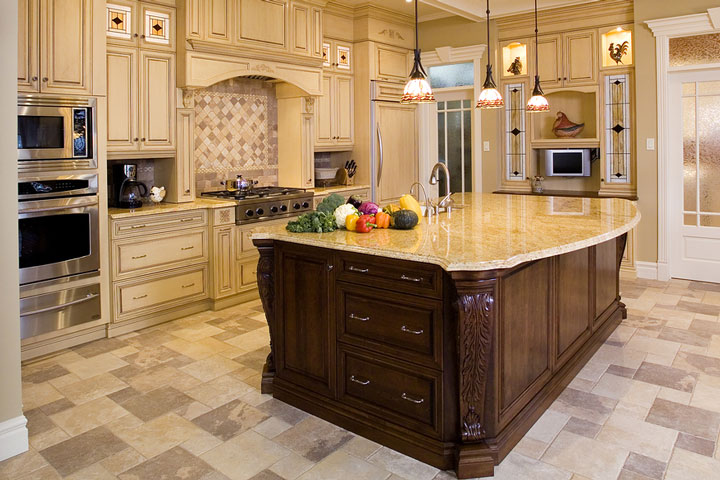 Source freshome.com