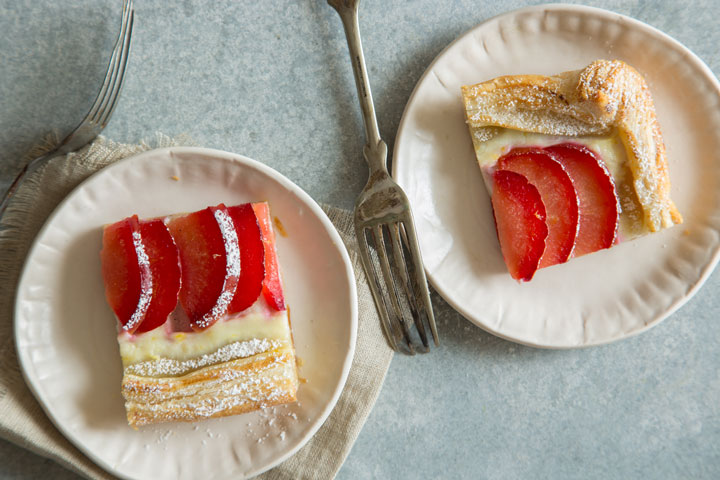 Easy Stone Fruit Tart recipe
Summer is always a fun time of the year because of all the seasonal produce that's just exploding at all the markets! A little honey for a subtle sweetener, lemon juice for balance, puff pastry for a crust and the star of it all: a mixture of stone fruit. Summer-lazy with just four ingredients and in less than 30 minutes.
Ingredients:
1 puff pastry sheet
3 cups stone fruit, sliced
3 tablespoons honey
1 tablespoon lemon juice
1 egg, lightly beaten
Directions:
Preparation: Heat oven to 375 degrees F. Place baking sheet in oven to heat up.
Place puff pastry on parchment paper. Roll edge of puff pastry towards center to create a half inch border; set aside. In a bowl toss fruit, honey and lemon juice.
Remove heated baking sheet from oven. Place puff pastry on bake sheet. Pour fruit mixture on top. Brush border with lightly beaten egg. *Optional: Sprinkle raw sugar on border.
Bake for 20 – 25 minutes or until puff pastry is golden brown. Remove from oven and transfer to a wire rack to cool slightly before serving.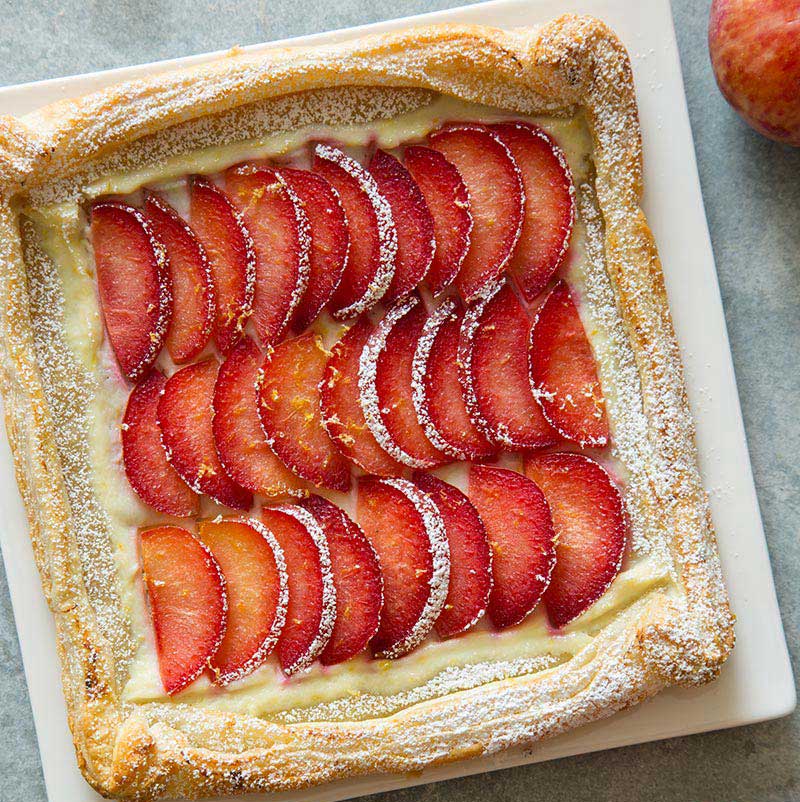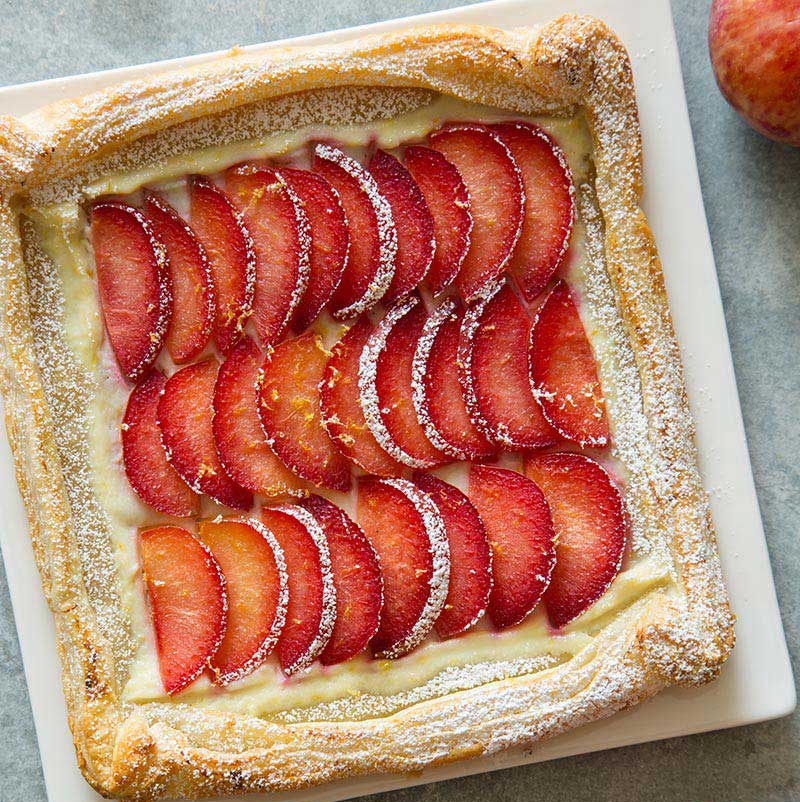 A few notes:
If you have a pizza stone, use it instead of a bake sheet.
Yes, pre-heating the stone or bake sheet is strongly recommended so the bottom bakes evenly with the rest of the puff pastry.
Use any mixture or any one stone of fruit that is in season for your area.
Next time I will probably add some lavender to this recipe for some added flavor.
Source yummly.com