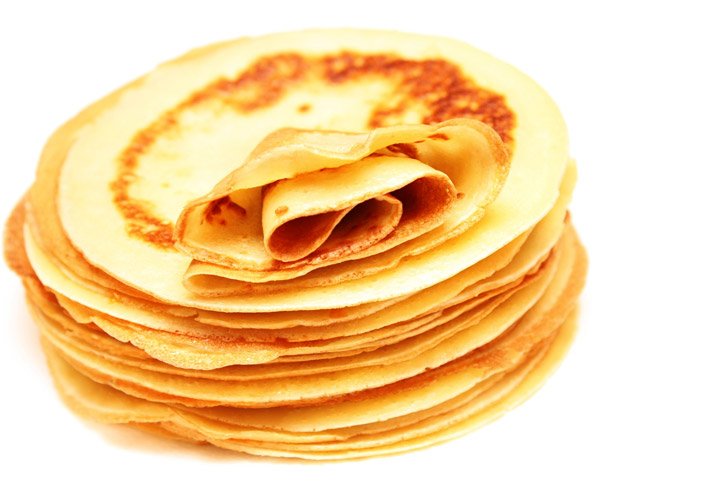 Easy Classic Crepes Recipe
Don't let the fancy French name scare you! The word crepe is simply French for pancake. They're not only easier to make than you think, they are flat out easy to make! It seriously only takes a few tries. Once you have swirled and flipped your first five or so you will get the hang of it! You will love these, your family will love these and you will especially love the endless variety of things you can do with them. Savory crepes, sweet crepes, appetizer crepes, breakfast crepes, dinner crepes…oh my!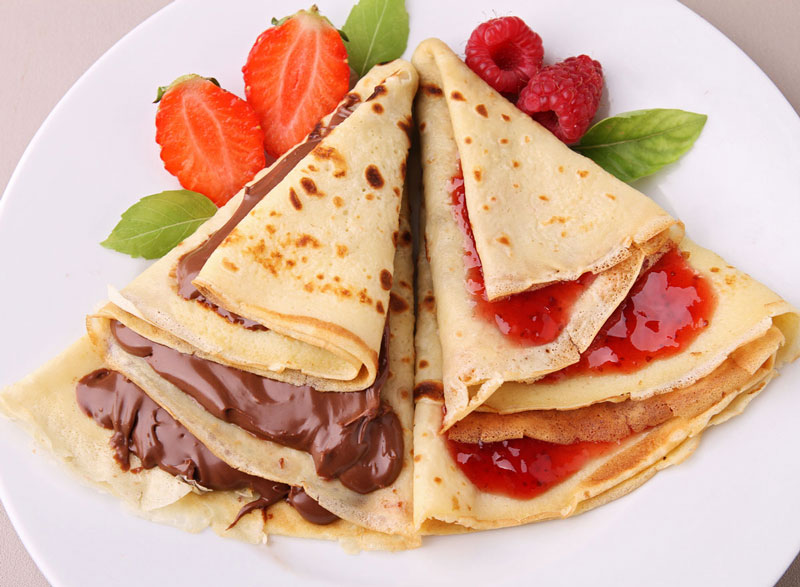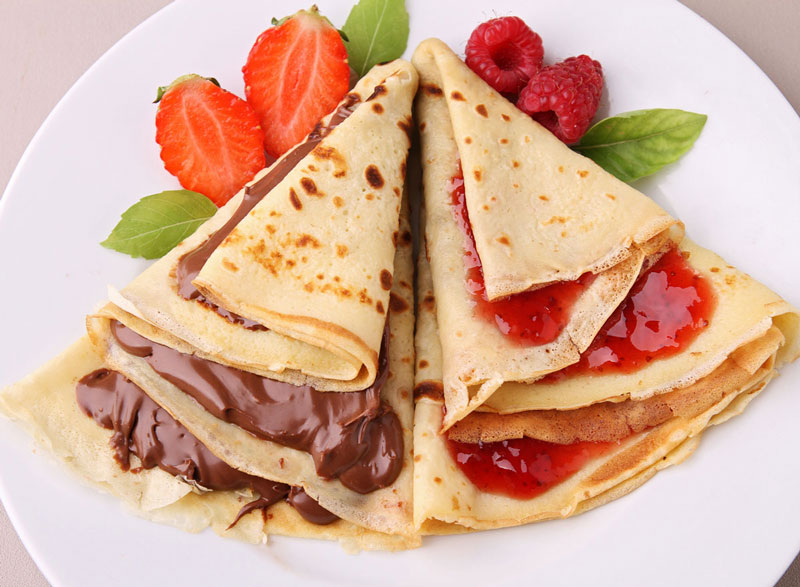 Ingredients:
1¼ cups milk
2 eggs
3 tablespoons butter, melted
1 cup flour
¼ teaspoon salt
To make them savory:
1 tablespoon fresh herbs, chopped (I like chives and thyme)

To make them sweet:
1 tablespoon granulated sugar
1 teaspoon vanilla extract
Instructions:
Combine the wet ingredients in a blender and blend briefly to incorporate.
Add flour, salt and either savory or sweet ingredients and blend for 1 minute.
Pour into a container with tight fitted lid and refrigerate for one hour or up to 48 hours until ready to use.
Heat a smaller nonstick pan (start smaller, for instance 8 inches, to make flipping the crepe easier) to medium-low/medium depending on your stove top. (this is a starting point, you will need to judge the correct heat based on how quickly the crepes cook)
Lightly butter the pan. (too much butter and the crepe batter won't spread evenly)
Pour 2-3 tablespoons batter into the pan and gently but swiftly swirl the pan to cover the bottom evenly. They do not have to be perfectly round…that will come with time and a few more tries!
When edges begin to look crisp and lift from the pan (about 30 seconds) it is ready to release and flip. I like to use a small silicon spatula to initially lift it around the edges, then I use a larger one to flip. If the flip isn't perfect, it is OK. Give the pan a little shake to reset the crepe into the center of the pan. Give it another 10 seconds or so and slide that crepe right off onto a plate.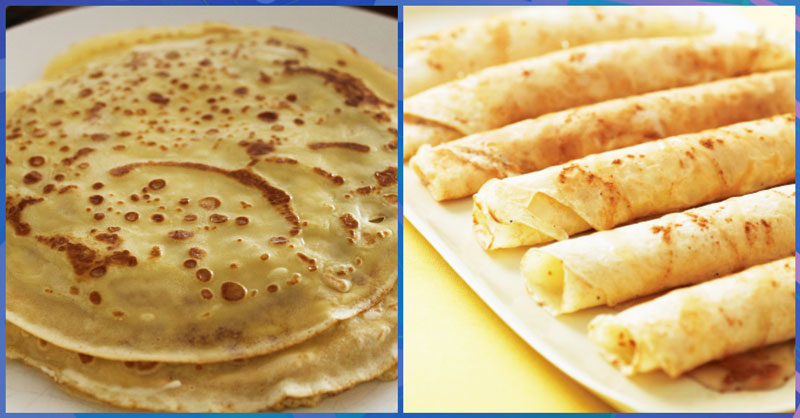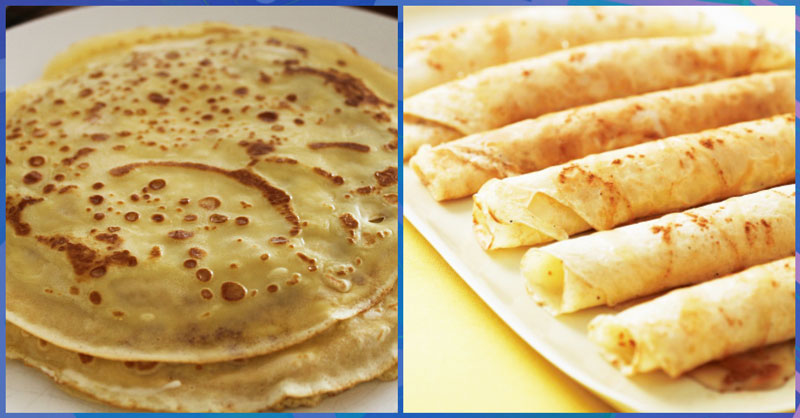 Rule of thumb for crepes: The first one never works out…simply eat it to get rid of the evidence! 🙂
Continue with remaining batter and stack crepes.
Rebutter pan every 6-7 crepes.
Crepes store easily in a plastic bag in the refrigerator for several days, and can be frozen for up to 2 months. Enjoy!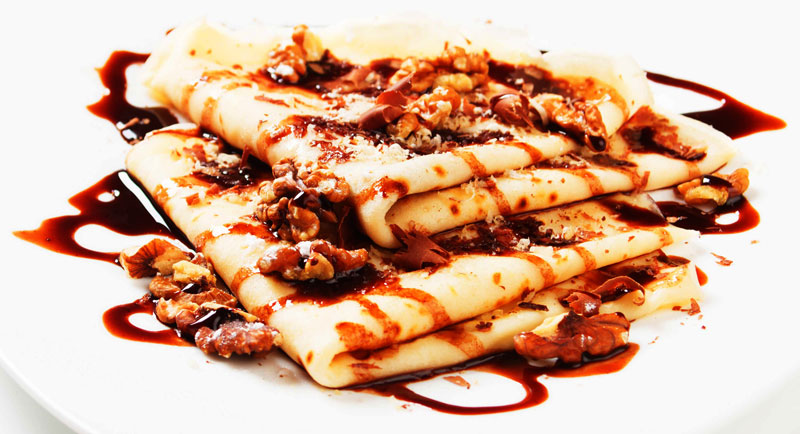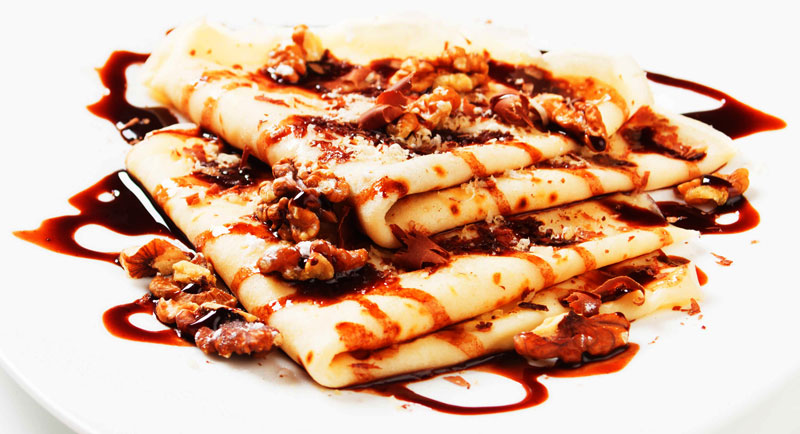 Source yummly.com