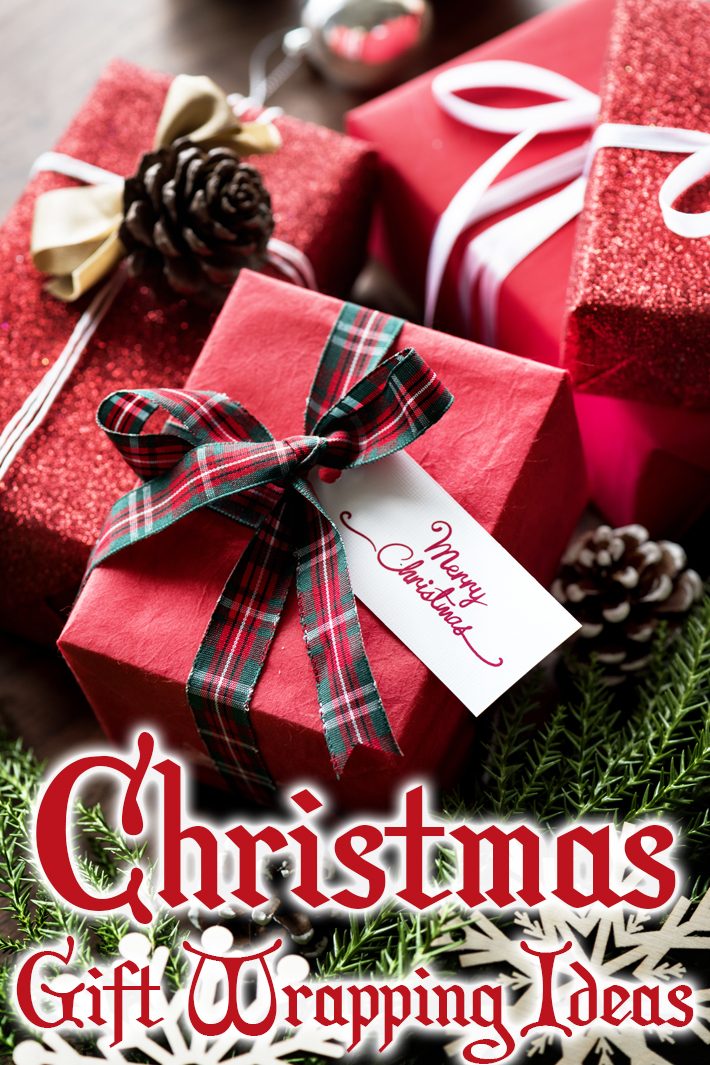 Easy Christmas Gift Wrapping Ideas
We have officially entered the season of gift wrapping. The exterior of the gift is just as important as what's inside, especially when it comes to Christmas gifts. A beautifully wrapped gift really shows someone you care. These clever do-it-yourself ideas are sure to impress everyone on your Christmas gift list without breaking the bank.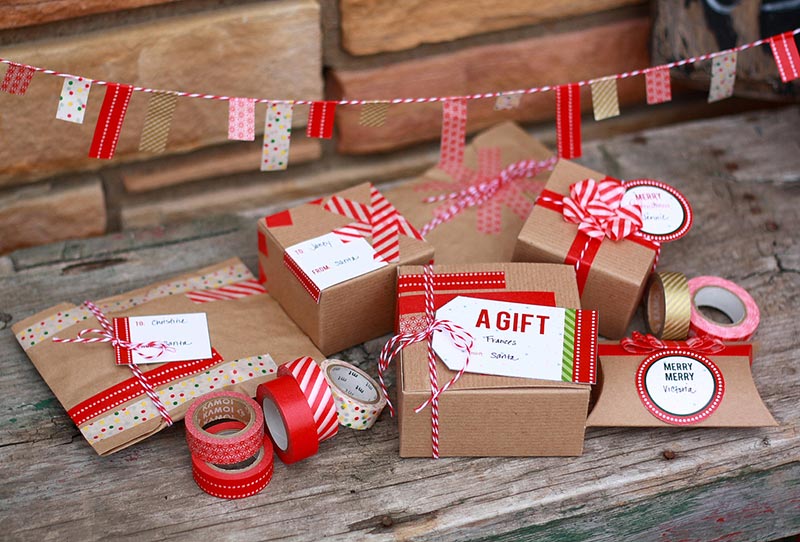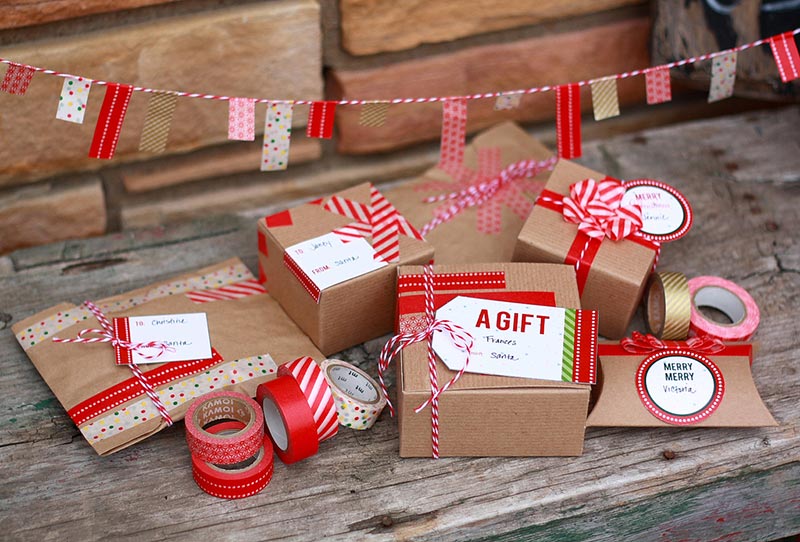 As much as we love Christmas patterned paper, it can get expensive. Brown paper is cheap and comes in big rolls. The best part about wrapping with brown paper is that you need to be creative to put everything together.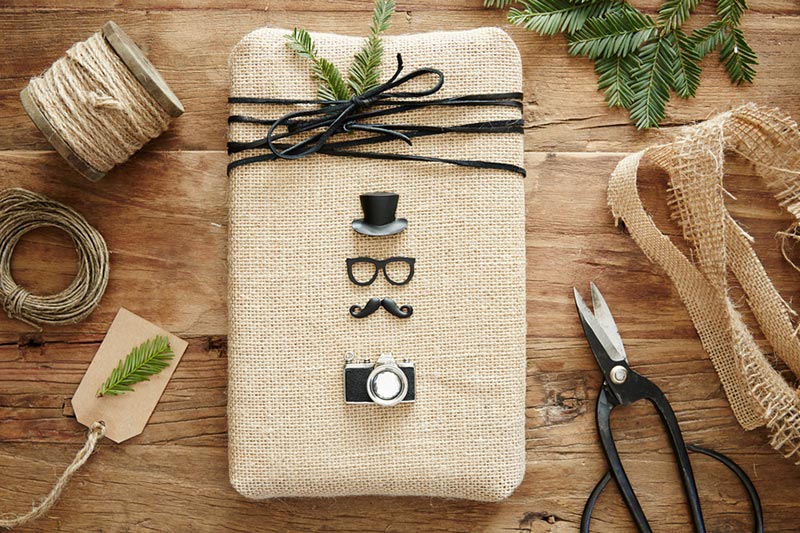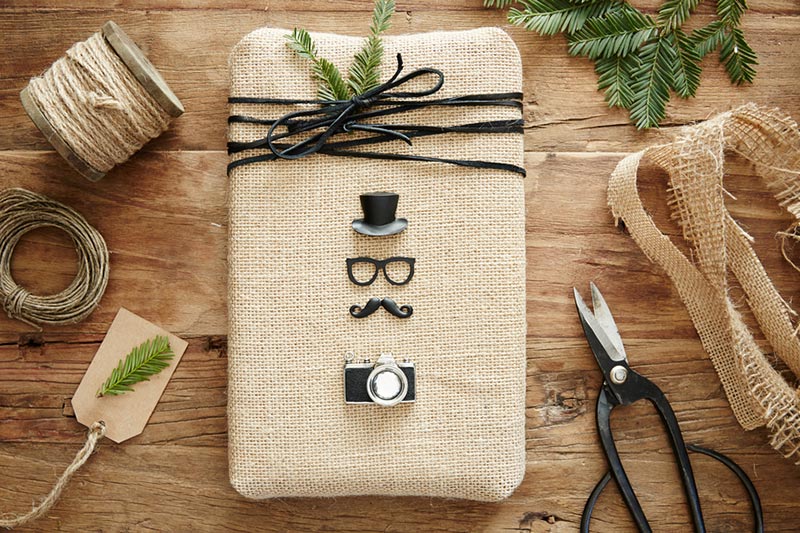 The possibilities for prettying up a brown, kraft paper package are almost endless. Paint, washi tape, ribbons, old photos and pine cones are the most popular options to make a Christmas gift even more special.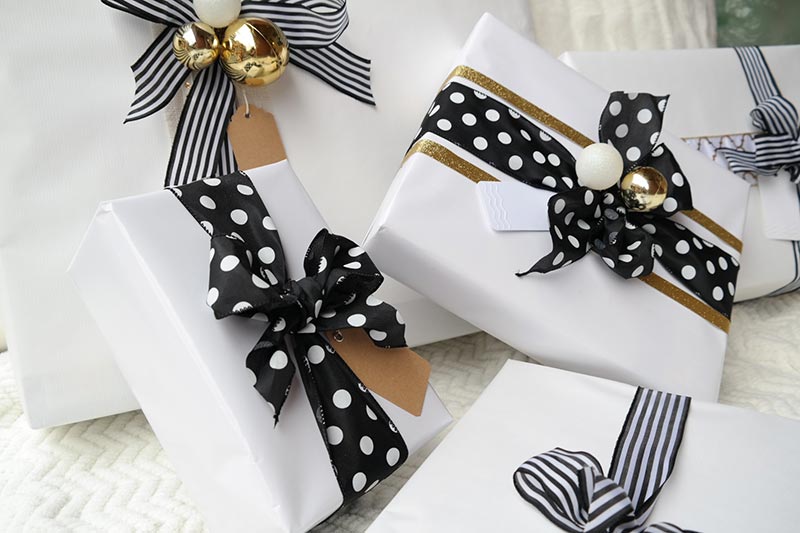 We've put together the perfect gift trimming for every style, whether you're a crafty and handmade type or prefer elegant and easy. Perhaps you want something rustic and sweet or love the look of vintage holiday trappings? We've got those too. For a completely contemporary style, we recommend our spots and stripes picks, or a freshened-up palette with a bit of blue.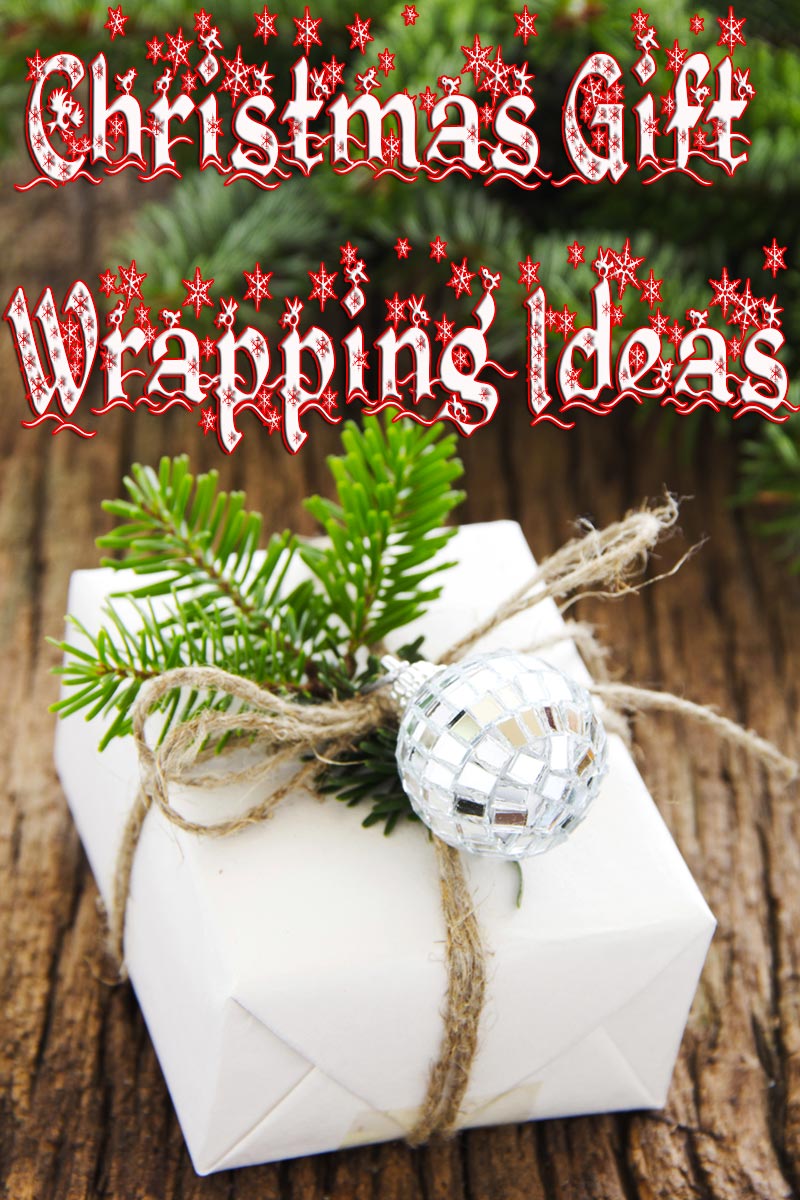 F