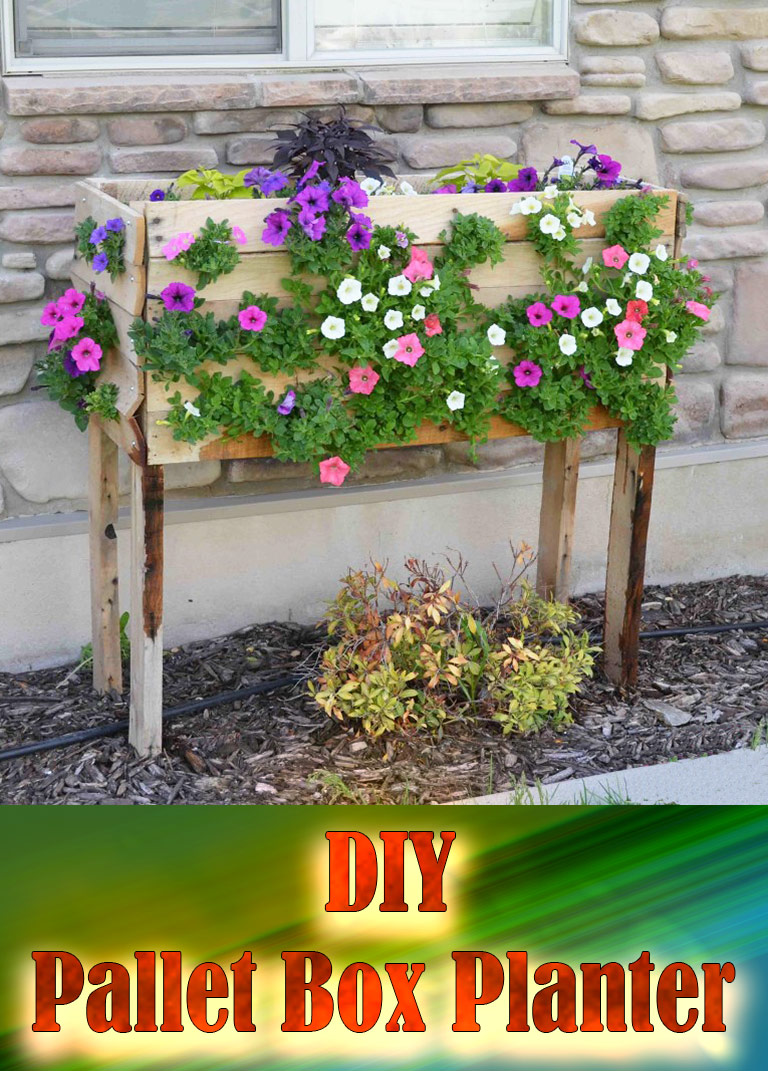 Cascading Flower Pallet Box Planter
How to built a large pallet planter box out of old pallets
Cut List
4 – 2″ x 4″ x 40″ – legs
2 – 2″ x 2″ x 15″ – bottom support
4 – 1″ x 4″ x 36″ bottom
1 – 1″ x 1 1/2″ x 36″ bottom
40″ long pallet slats as needed
16″ long pallet slats as needed

Step 1
This planter box is made mostly from pallet wood.
Measure and mark down 20″ from the top of the legs.  Attach the 2×2 at 20″ with 2 1/2″ screws.  Repeat for the other set of legs.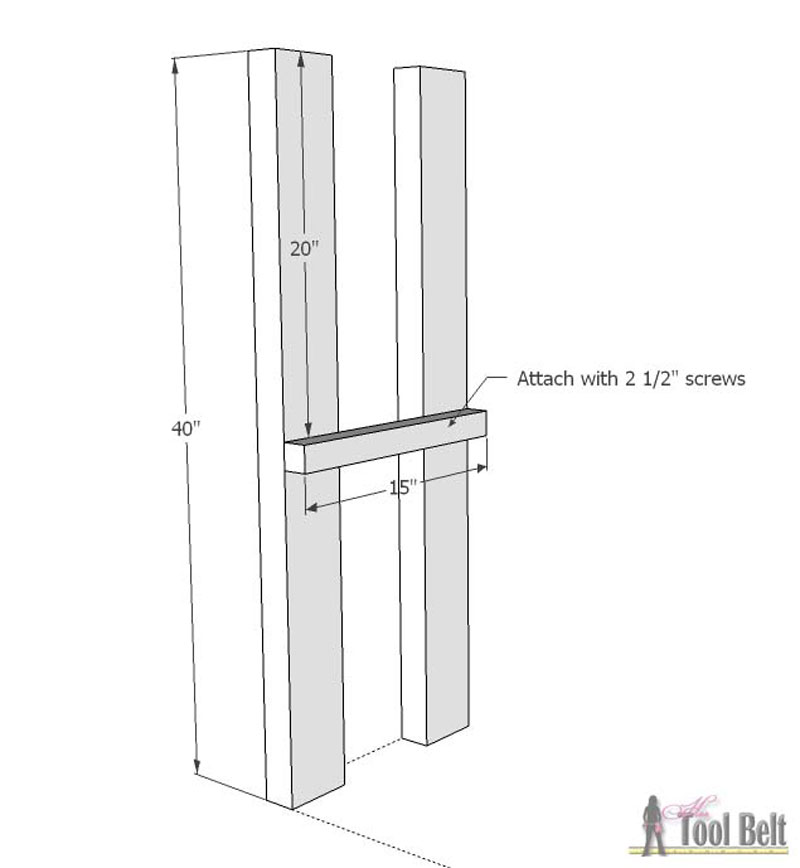 Nail or screw the bottom pieces to the 2×2 supports.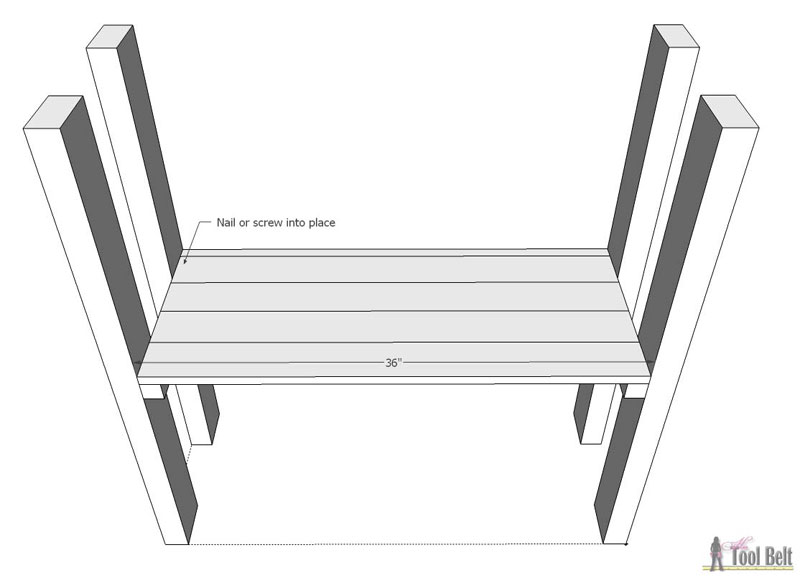 Step 2
Cut pieces of pallet slat to 40″ and attach to the legs for the front and 16″ for the sides.  I originally used a brad nailer, but some of the wood started to warp when wet and I went back and used 1 1/4″ screws.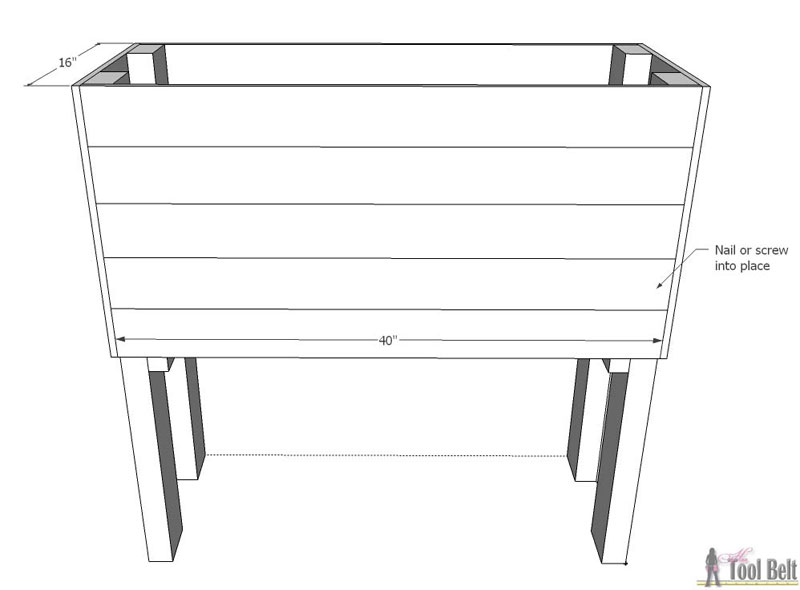 I used a 2″ hole saw (affiliate) to drill holes for the petunias.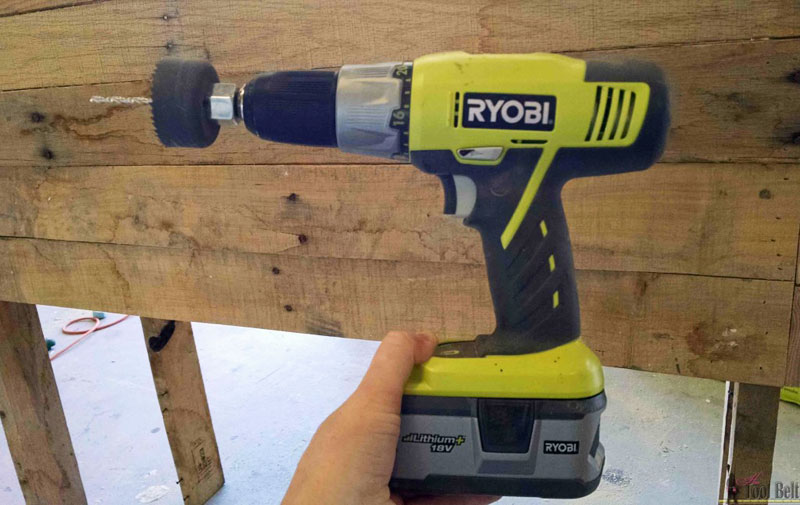 Spacing the holes about every 6″ or so.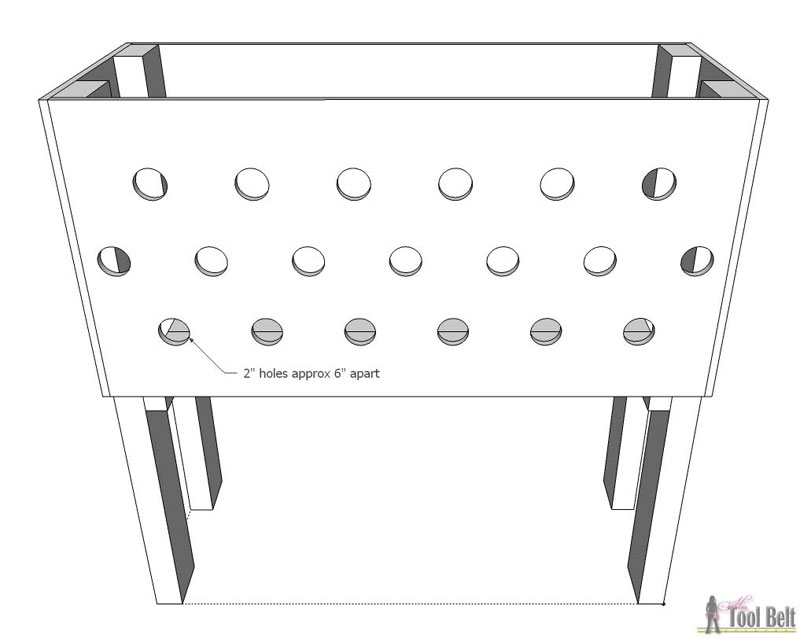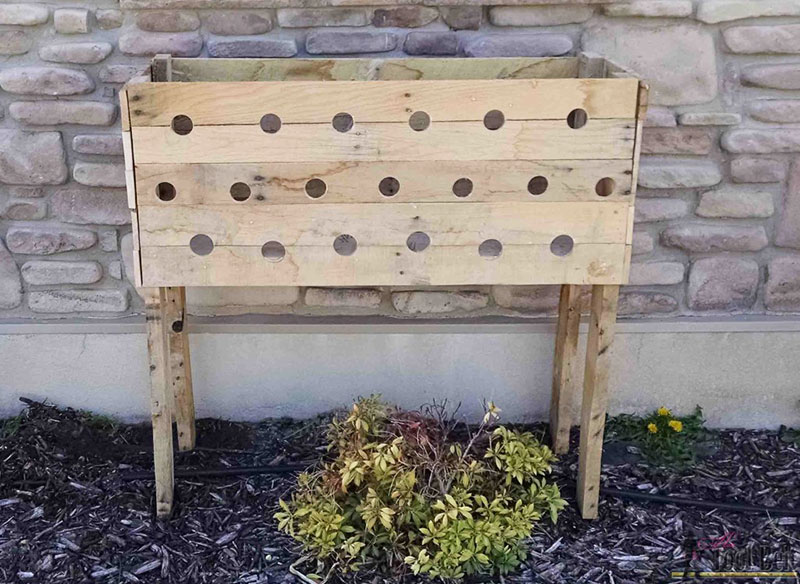 Step 3
Now the fun part, planting the flowers. These flowers are Wave petunias that I got at Costco, you can also rotate the flowers between regular, cascade and wave petunias. You need good potting mix and you need to add soil moist (affiliate) to help retain water. I put a layer of weed guard down on the bottom, because I had a few holes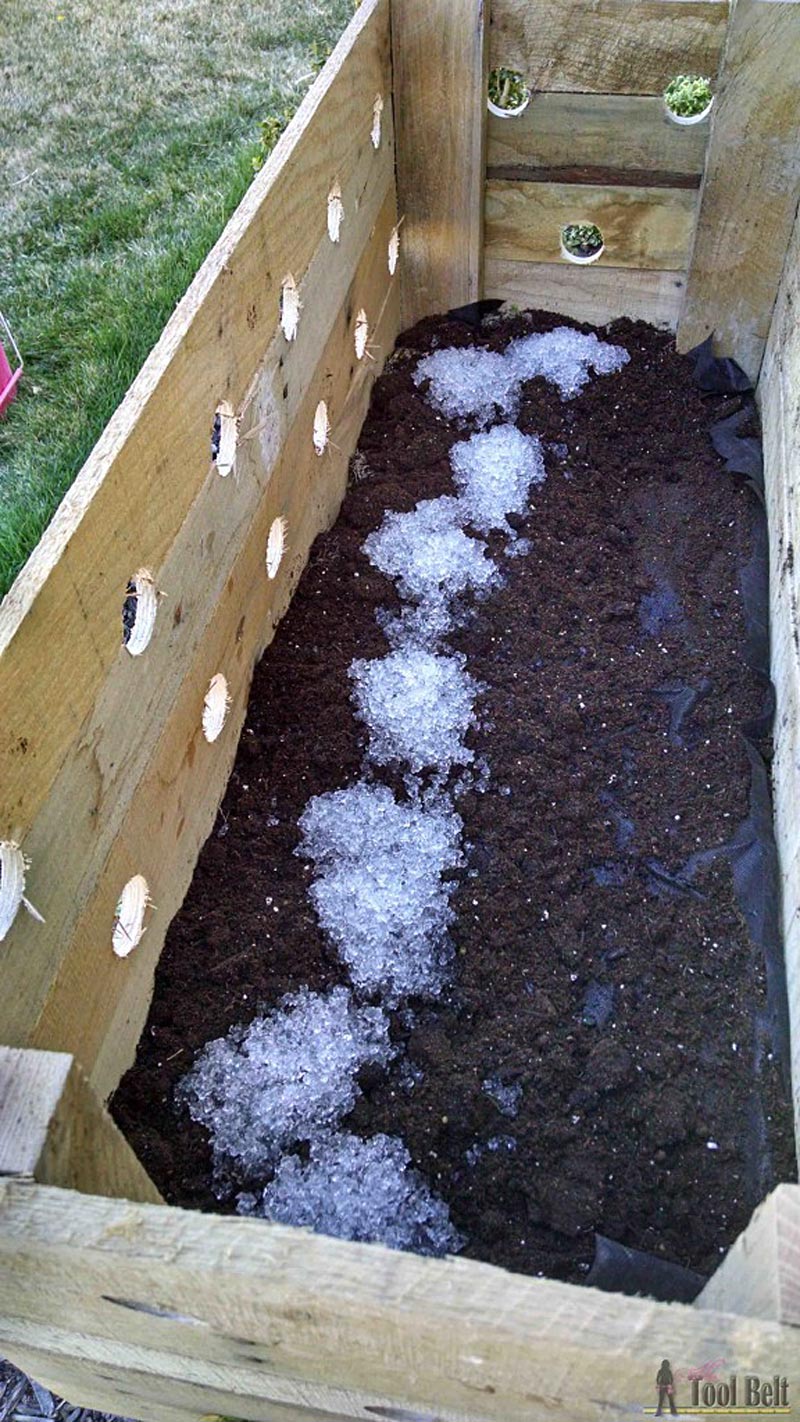 Add the first row of flowers, then cover with soil.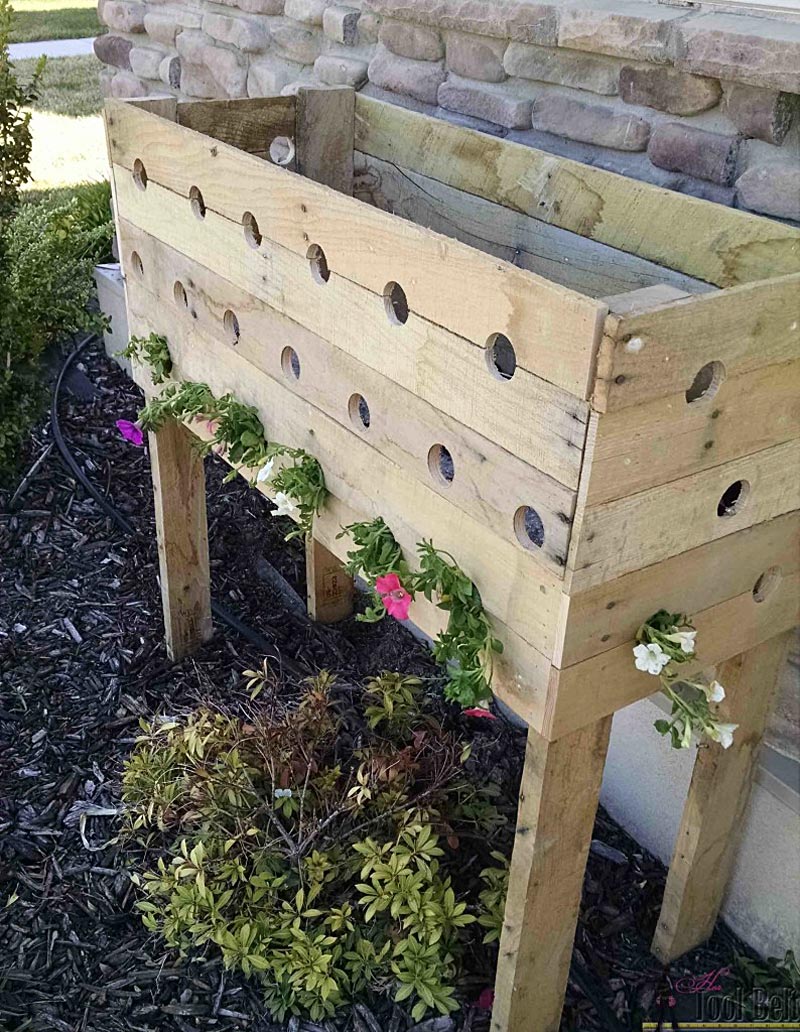 I realized that the box is kind of large and is going to use a lot of dirt (2 bags). I remember reading somewhere that you can use packing peanuts as filler, hope I remember that right. I put them in the far back where the flowers wouldn't be planted.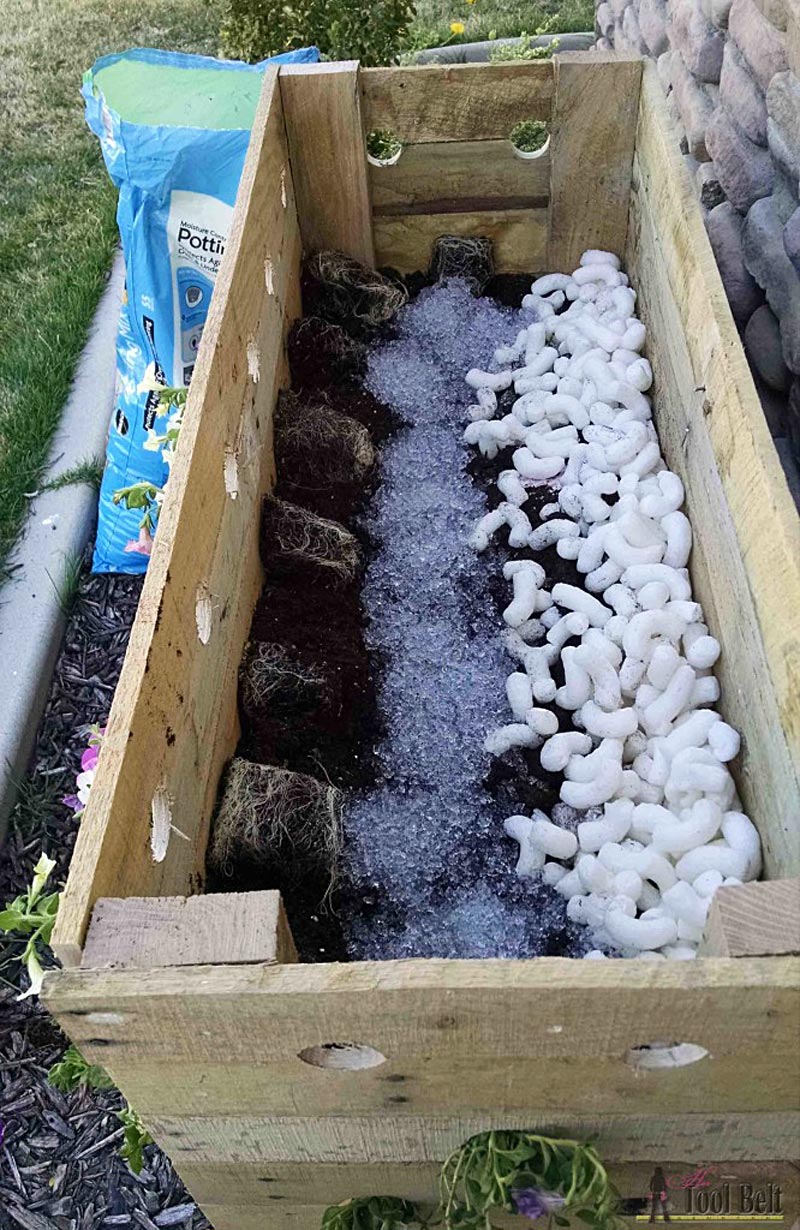 Then cover with more dirt.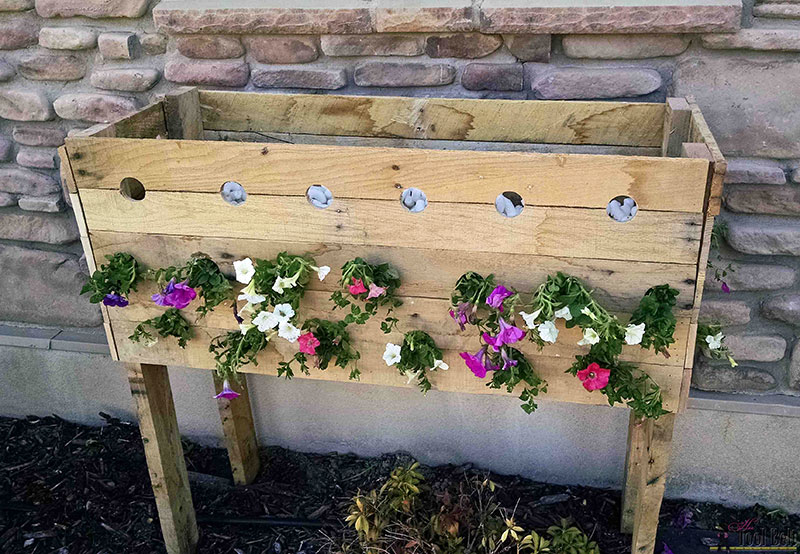 Add the third row of flowers, fill with dirt and plant flowers on top.
April 13 – first planted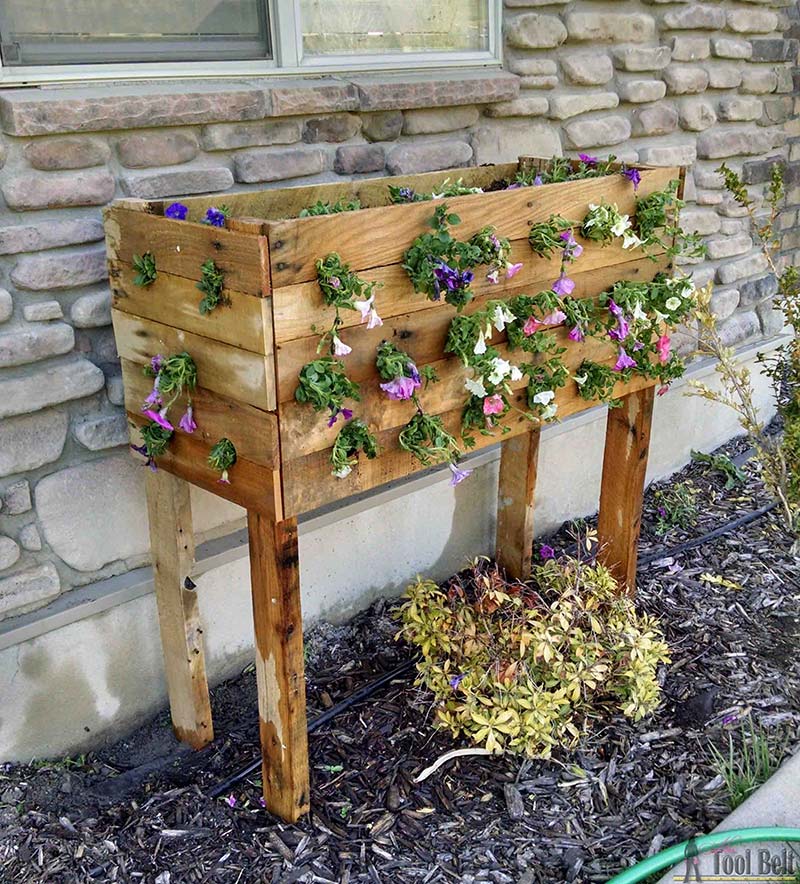 May 20 – starting to grow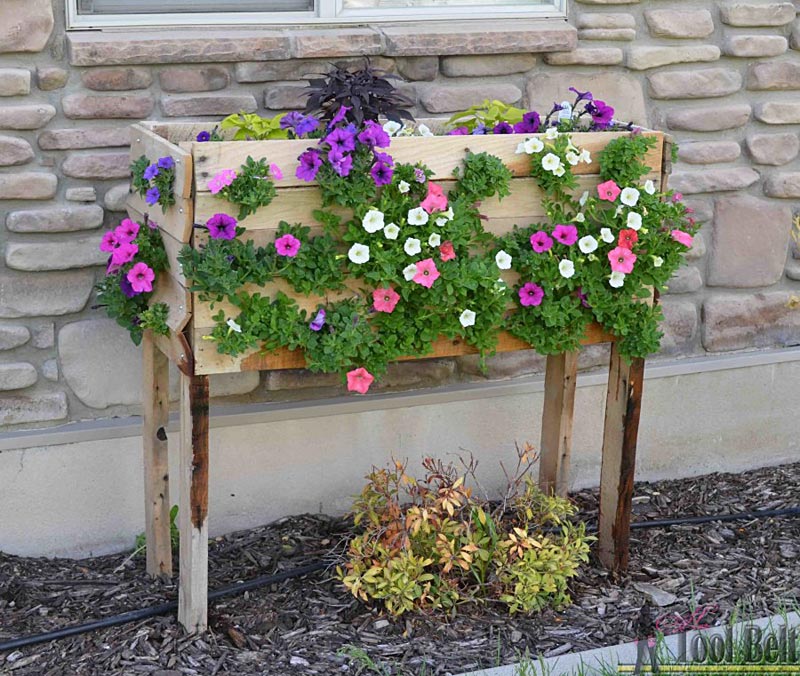 June 6 – filling in nicely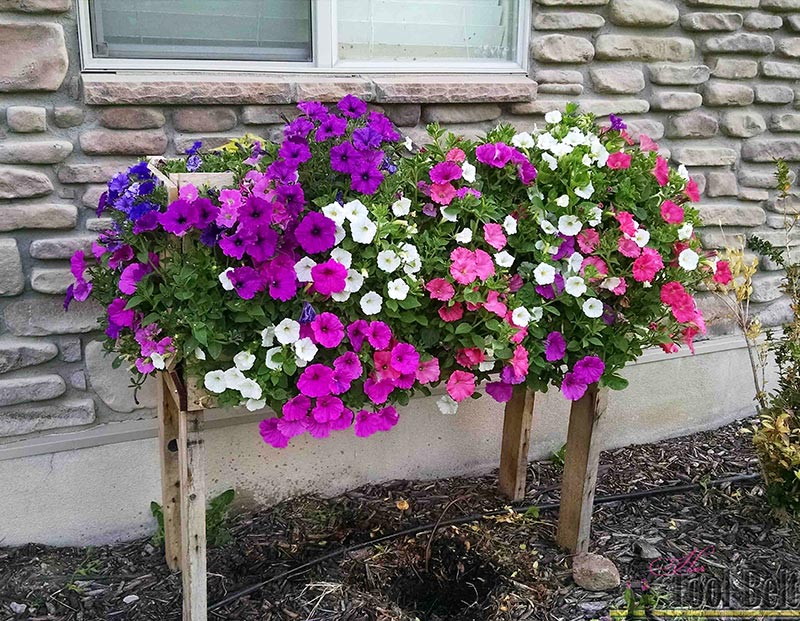 September 22
By this time I'm super excited it made it through the summer alive.  I never made it through July with the baskets on the back deck.

Sprayed it for bugs one last time, and one week later it looked amazing!  Here is the result of the flower box in late September, gorgeous!
September 29 – Amazing!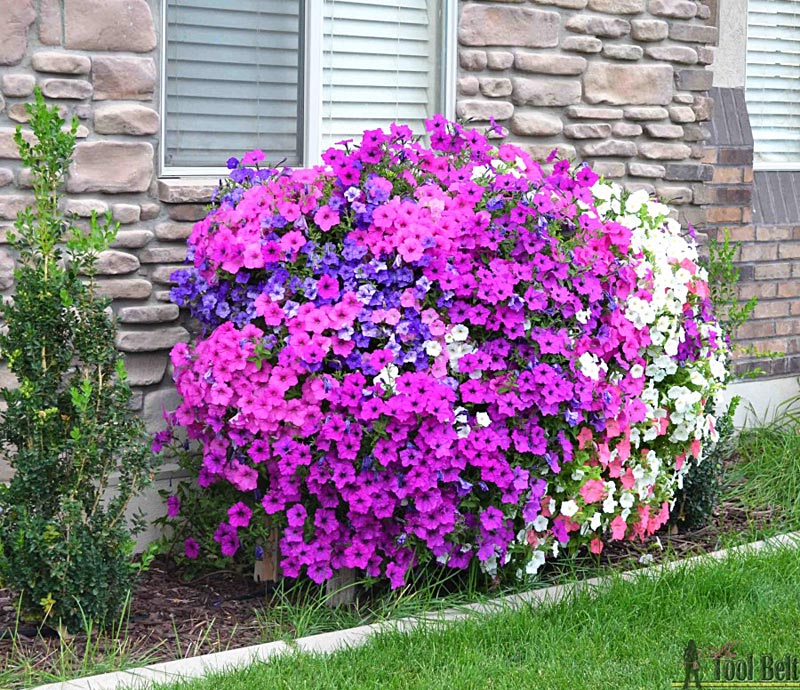 I can't wait for next year! I think I'll add a few more variations of plants next time. What are your favorite cascading plants?
Source: hertoolbelt.blogspot.ba
Images and project by: Her Tool Belt