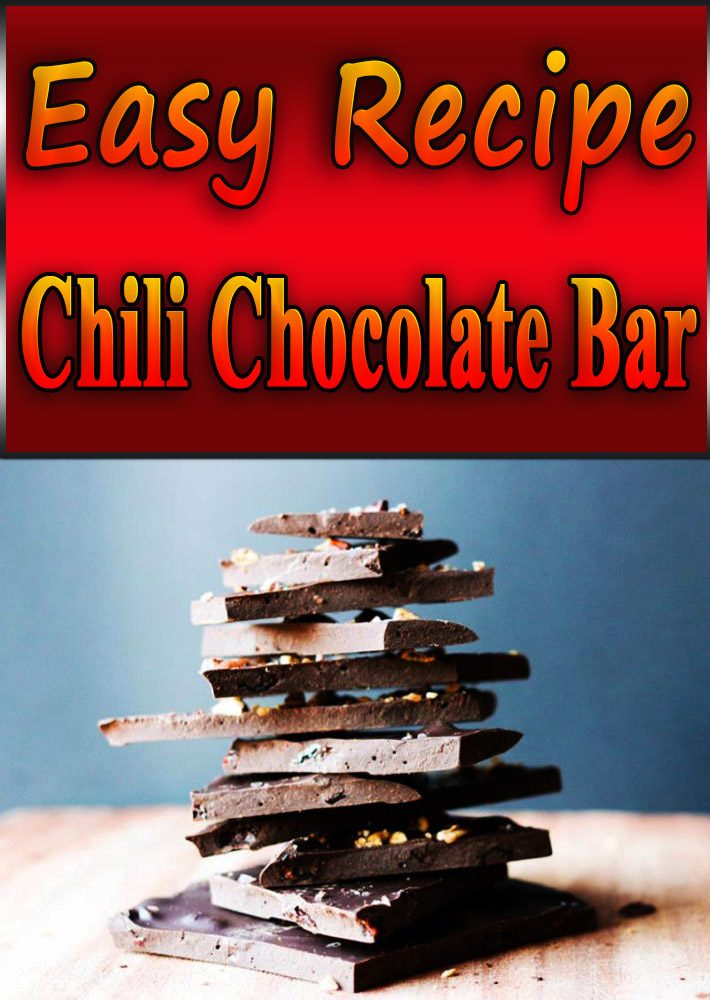 Easy Chili Chocolate Bar Recipe
As the weather starts to cool down, it's important to have a sweet indulgence that warms you up with a kick of heat. This revamped chocolate bar is easy to make, and can be customized with as much or as little spice as you like. It's a great way to satisfy candy cravings without being too sweet, and it's spicy enough that you won't overindulge.
Prep Time: 10 minutes    Cook Time: 10 minutes    Total Time: About 30 minutes
       Serving: 20 pieces of chocolate
Ingredients:
12 oz. dark chocolate, preferably semi-sweet or 70% cocoa
1 tablespoon cinnamon
1 tablespoon hot pepper flakes
½ teaspoon paprika
½ teaspoon Sriracha sauce
Optional ¼ cup slivered almonds
Directions:
1. Chop up dark chocolate into small pieces and place them in a double boiler.
2. When chocolate is mostly melted, added slivered almonds, cinnamon, red pepper flakes and Sriracha into chocolate and stir.
3. When chocolate pieces are fully melted, pour into a greased pan and sprinkle with more slivered almond and red pepper flakes.
4. Place the tray in the refrigerator for two hours or until the chocolate is hard, then break into pieces and enjoy!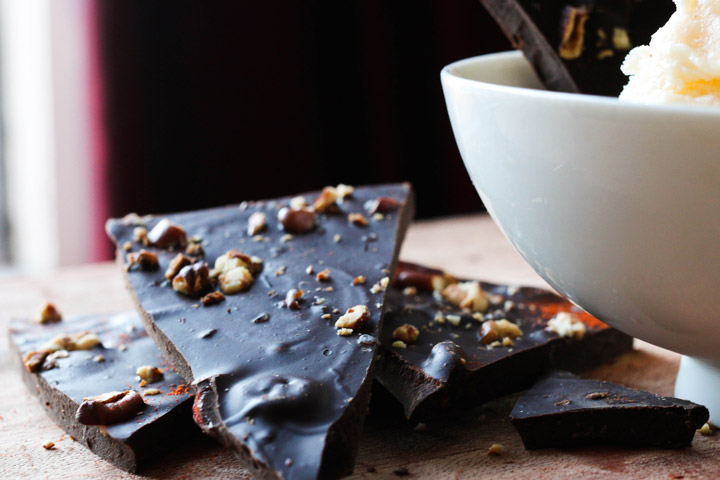 Source spoonuniversity.com