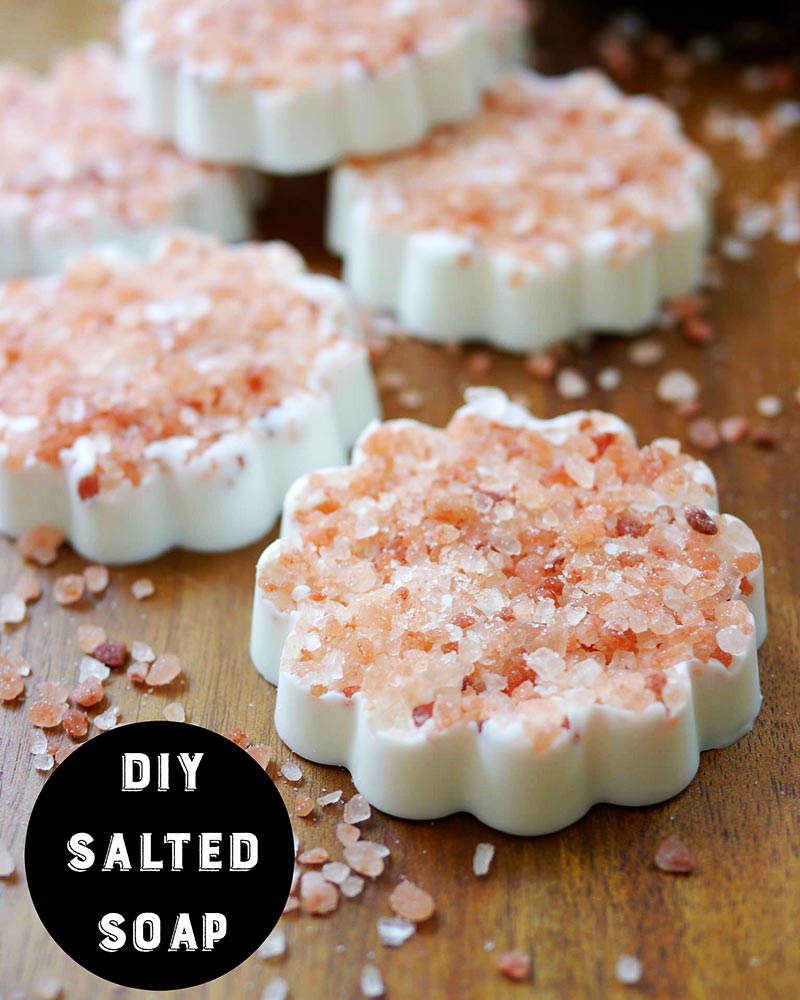 DIY Homemade Sea Salt Soap
Sea salts have many benefits for the skin. Not only they draw toxins out of the body and reduce inflammation, but they also contain many skin nourishing minerals such as magnesium, zinc, calcium, potassium and iodine.
This powerful combination of minerals will help relax the muscles and skin, while increasing blood circulation. Contrary to what many people think, salt soaps are not drying. Sea salt is great for healing skin tissue and replenishing hydration, effectively balancing moisture and releasing water retention.
This is not your typical salt bar. Those, also known as spa bars, are typically made from at least 80% coconut oil, at 15 to 20% superfat and 50 to 100% salt. So you would use 1 pound of oils to 1 pound of salt.
These salt bars are a bit tricky — you have to cut them as soon as they set, often while still warm, because they will turn rock hard and crumbly, making it difficult to cut. Or you could use a slab mold and save yourself the trouble. I plan on making a post about these salt bars in the future, but today I want to share with you a more traditional recipe, with just a hint of sea salt added to it.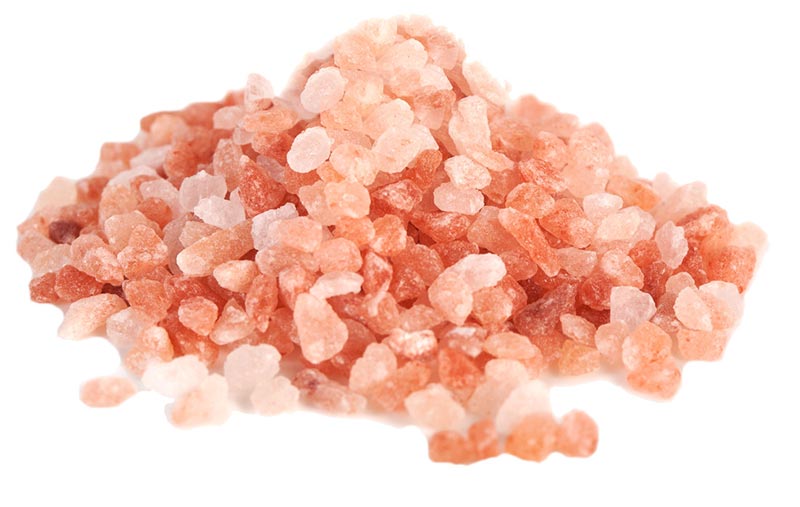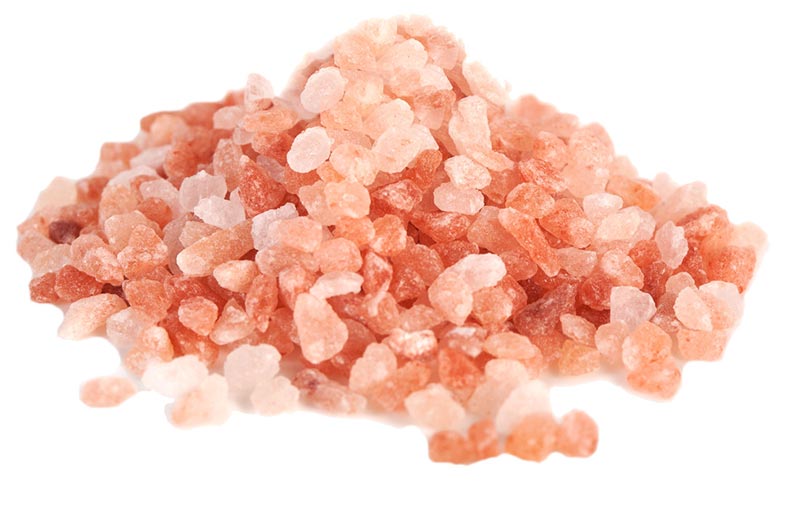 Sea Salt Soap Recipe
For this recipe I chose regular sea salt, but you can use any kind salt you want, including the gorgeous Himalayan pink salt. The only salt you shouldn't use is Dead Sea salt. Apparently it draws too much moisture from the air, making the soap sweat. So you better save those for body scrubs.
Use fine ground salt for a smooth, gently exfoliating soap — optionally sprinkle the top of the raw soap with coarse salt for a beautifully textured bar.
30% olive oil
30% coconut oil
30% palm kernel oil
5% castor oil
5% shea butter
7% sea salt
lye (NaOH)
mineral or distilled water
EO of choice (0.5 to 1 oz PPO)
Run through a lye calculator to find out exactly how much of each ingredient you'll need for a given amount of soap. For a small test batch of 1 pound at 8% superfat, soapcalc gives me the following:
4.8 oz olive oil
4.8 oz coconut oil
4.8 oz palm kernel oil
0.8 oz castor oil
0.8 oz shea butter
1.12 oz sea salt
2.374 oz lye
6.08 oz water
0.7 oz of EO
Follow standard soap making procedures. Prepare the lye-water first: carefully add the lye to the water and set aside to cool.
Melt the oils and butter in a pan, and when both the lye-water and the oils are below 130F (and ideally are within 10 degrees of each other), carefully add the lye-water to the oils.
Mix with a stick blender or a hand-mixer until light trace. Add the salt and the essential oils and mix some more until fully incorporated.
Pour into mold, insulate and let the soap set for 24 to 48 hours. Once the soap has hardened, unmold and cut. Place the cut soap pieces on a cooling rack, preferably in a well ventilated room and let them cure for 4 to 6 weeks.
Source soaprecipes101.com