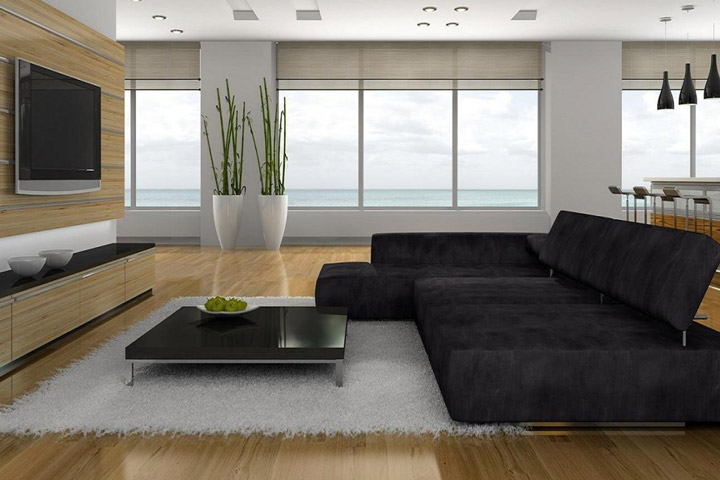 Decorating Tips To Making A Large Room Feel Cozy
It's easy to pine for a larger space when you are living in a teensy one, but big rooms present some of their own challenges, and that is what we will be tackling today. Whether you live in a loft, have a living room with extremely high ceilings or simply have a lot of space to fill, these ideas can help you make your room feel balanced and comfortable.
1. Strategically place tall potted plants.
Fill vertical height in rooms with tall ceilings or fill bare, lonely corners with potted trees. As long as your space gets enough light to support the plant's needs (check with your garden landscape store for instructions and recommendations), you really can't go wrong with adding a massive houseplant.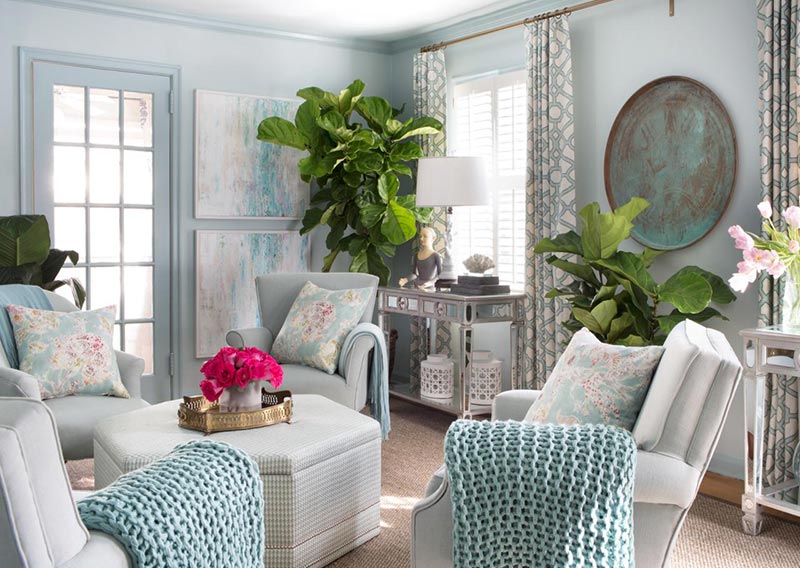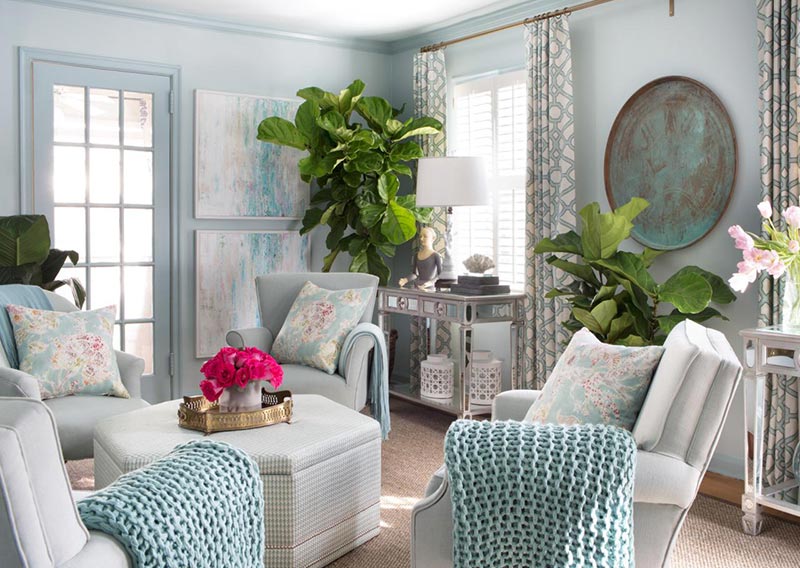 2. Paint two-tone walls.
While tall potted plants are great for drawing the eye up and accentuating high ceilings, sometimes we crave the opposite effect. Painting color on your walls only part of the way up creates a cozier feeling, tricking the eye into thinking the ceilings are lower than they are. Use wainscoting as a natural guide or simply tape off a line and paint everything below it.
3. Swap your coffee tables for oversized ottomans.
Large seating arrangements can feel a bit empty if there is too much distance between the sofa and coffee table. Choosing a big upholstered ottoman instead of a traditional coffee table will close that gap and add softness at the same time.
4. Round out a big seating plan with a pair of X-benches.
Tucked in front of the fireplace or filling an empty spot across from a pair of armchairs, these versatile little seats can also fill in as footstools or side tables.




5. Use a daybed as a room divider.
In a really large living room, you may wish to create two full seating areas. Mark the separation while keeping the flow between the two zones with furniture you can easily see over: a daybed, bench, or chaise is a good option.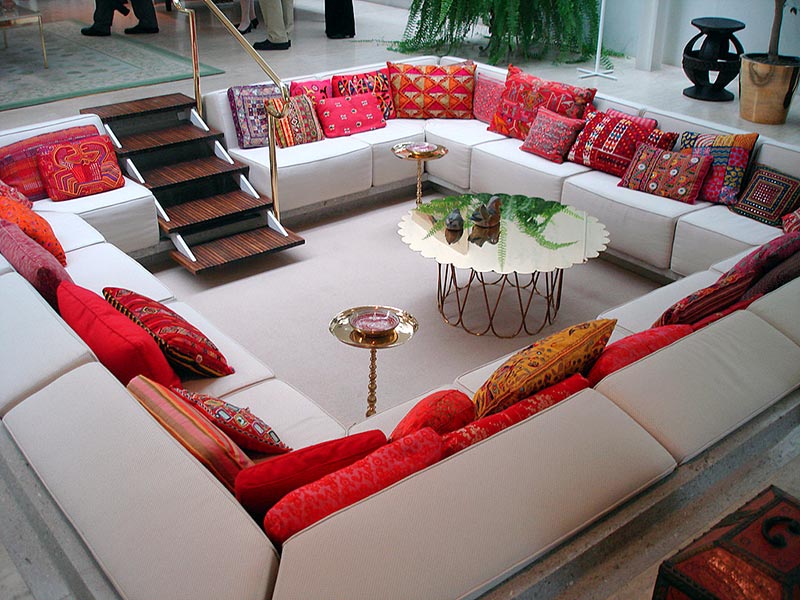 6. Define zones with a console table.
Another option for sectioning off parts of a large living room is floating your sofa in the middle of the room and placing a console table behind it.
7. Add coziness with a screen.
In a large, open space, you may want to create an area that feels more protected and intimate — decorative screens are your friend for this. Partially folded and placed behind your sofa, a screen will create the impression of a smaller room without stopping the flow of the room.
8. Comfortably fill a large space with an L-shaped sectional.
Large, modern spaces are especially suited to accommodate a great big L-shaped sofa. This piece screams comfort!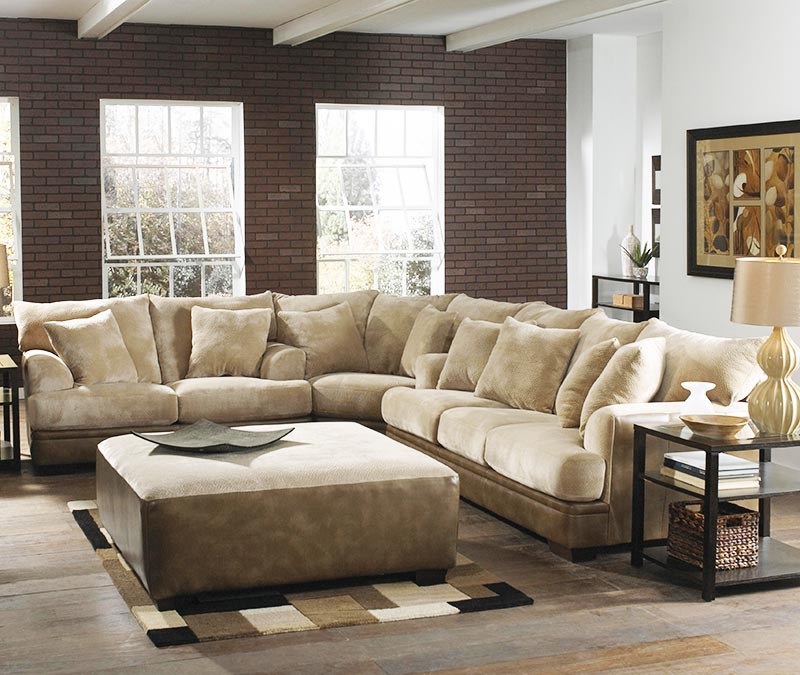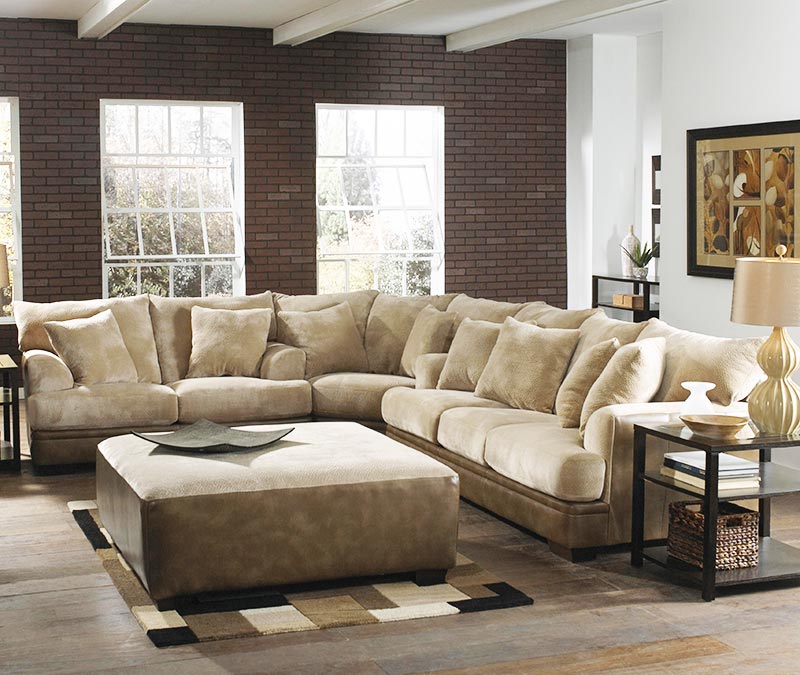 9. Use an L-shaped sectional as a room divider.
Another great place for your L-shaped sofa is between two seating areas or dividing the living and dining spaces in an open-plan space.
10. Fill dead wall space rather than letting it go bare.
In a large space, it is nearly always best to pull furniture off the walls, creating cozy arrangements closer to the center of the space. The trouble is, this can leave a great deal of wall space bare — don't let it go to waste!
One foolproof combo is a console table placed against the bare wall with a pair of benches tucked beneath it and a neat grid of frames hung above.
11. Use occasional chairs.
Another great use of surplus wall space is for housing a few extra chairs. A console table between a pair of chairs with a large mirror or artwork above always looks smart, and you can pull the chairs in closer when hosting a large group.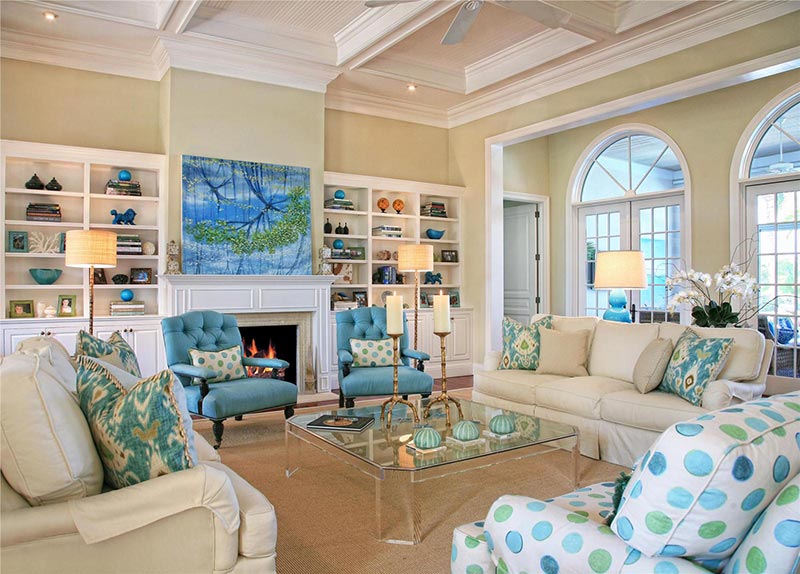 12. Create an intimate spot for two within a larger room.
Don't forget to think about how you want to use the space. Especially with large living rooms that are well suited to entertaining large groups, it can be easy to overlook the fact that we are not always hosting parties!
Try tucking a small card table against a bare wall along with a pair of elegant chairs. You can use this space for reading, chatting or even a cozy dinner for two. Decorator trick: Frame out the wall with decorative trim to define the space.



13. Create a second seating area or reading nook.
In a large living room, even after filling out a main seating arrangement, there will likely be an odd corner that remains unfilled. If you put as much effort into this corner as into the "main" seating area, it may well become your favorite hangout spot. A few ideas for your spare corner: Install a window seat, make a small conversation group with a pair of slipper chairs or create a mini library with floor-to-ceiling shelves and a single fabulous armchair.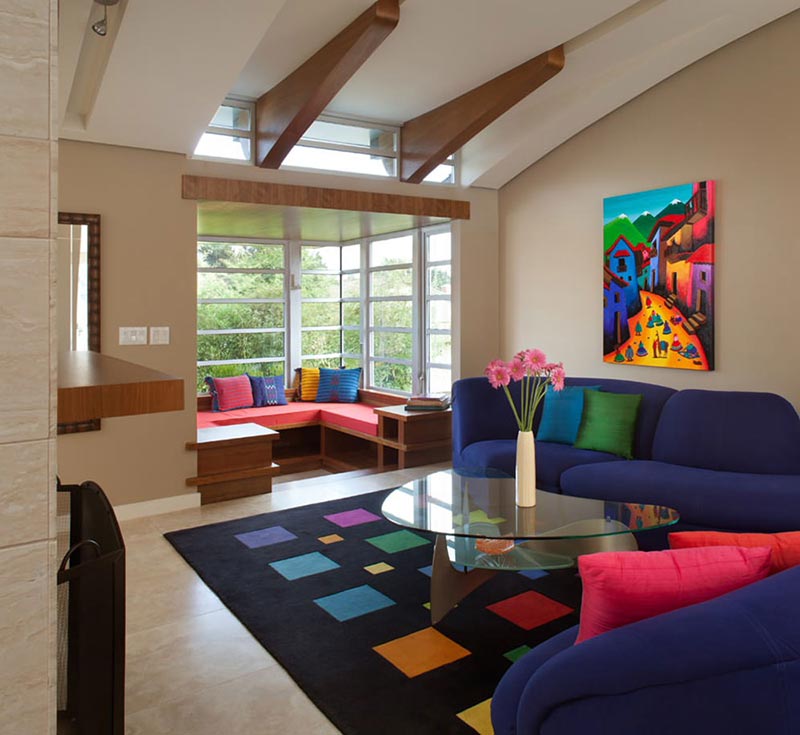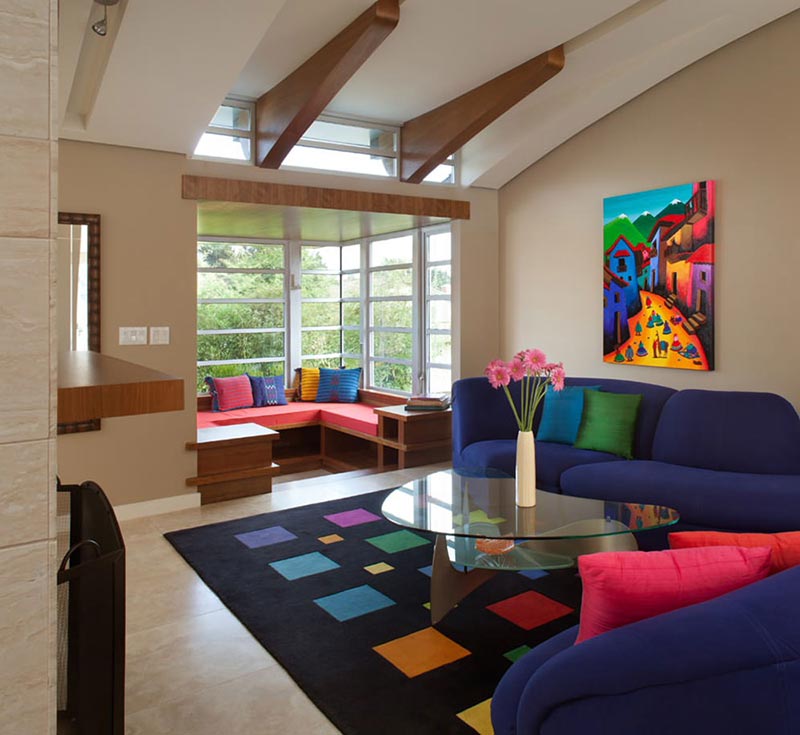 Source forbes.com