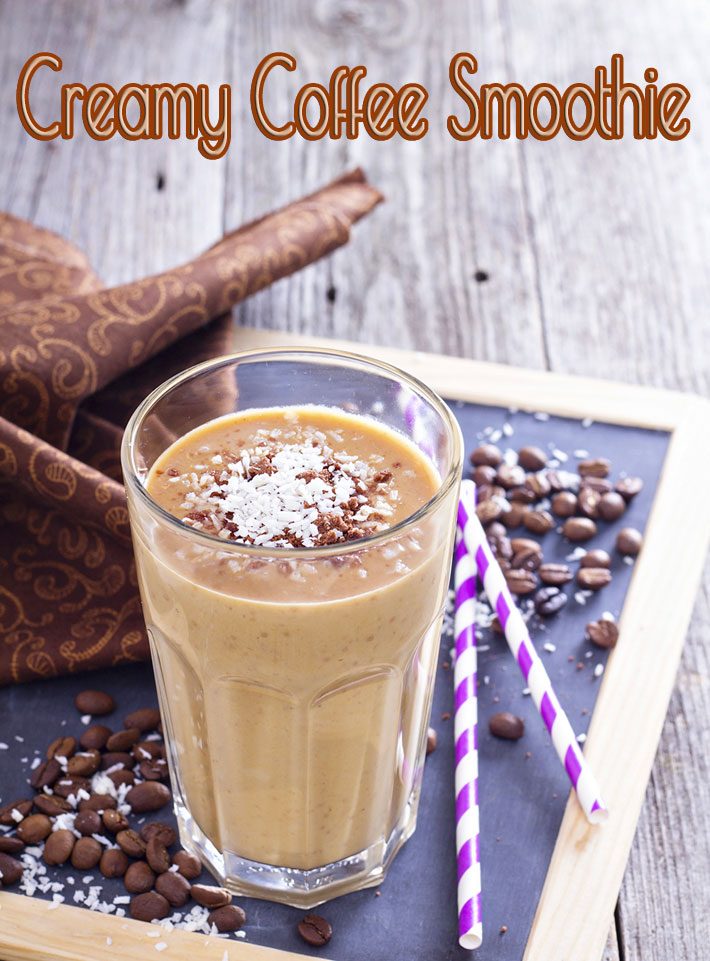 Why pay big money at a coffee shop when you can make this super-creamy coffee smoothie at home? All you need are chilled coffee and vanilla ice cream. Get the skin-boosting benefits of coffee plus antioxidant-rich cocoa in this delicious breakfast smoothie. Breakfast time is the perfect time for a smoothie, but this recipe can be enjoyed at any time of day. Facing a 3 p.m. slump? Get yourself a decent blender and prepare a Creamy Coffee Smoothie for a quick and easy afternoon pick-me-up!
Creamy Coffee Smoothie Recipe
Ingredients
1 cup cold brewed coffee
1 small banana preferrably frozen
1 cup low-fat yogurt plain
1/4 tsp cinnamon
1/2 tbsp unsweetened cocoa powder
1 handful strawberries or any berries
Instructions
It's simple. Add all of the ingredients into your blender and blend until smooth and creamy. It's that easy, which makes it even better!
Serve cold and enjoy this lively morning cup!
Recipe Notes
Nutrition:
283 calories,
15 g protein,
5 g fat (3 g saturated fat),
19 g carbohydrates,
6 g fibre,
15 mg cholesterol,
179 mg sodium