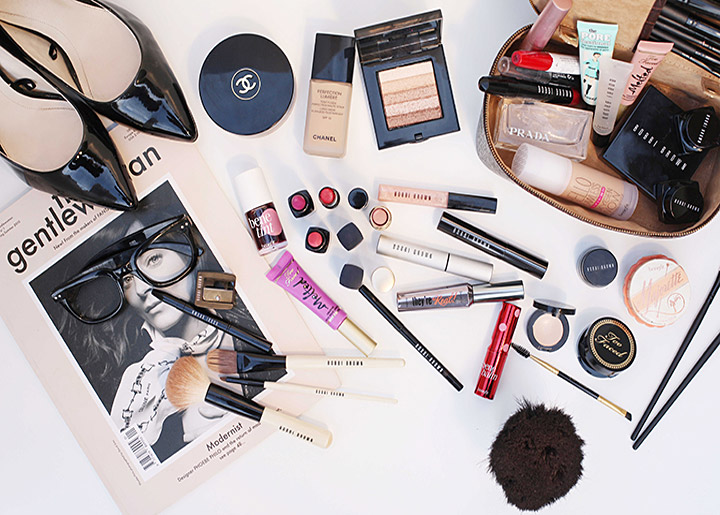 There's something lurking at the bottom of your makeup bag, and it's not pretty
According to Mayo Clinic Health System Dermatology physician assistant Mary Duh, old and expired cosmetics harbor dangerous amounts of bacteria. This not only directly affects the individual wearing the makeup, but it also can affect anyone they come in contact with.
"Makeup can be infected with bacteria after only one use. The bacterium builds up over time and can cause harm to a person's skin, eyes, lips and overall health," says Duh. "When makeup gets old, it starts to break down, and this can cause issues from irritation and inflammation to rashes, blisters, eye infections and pink eye."
In rare cases, women have even been temporarily or permanently blinded by an eye cosmetic, according to the Food and Drug Administration.
Mary Duh offers these rules for healthy cosmetic use:
Look through your old makeup for chemical changes, including: a rancid odor, color change, changes in texture or consistency, and makeup becoming crusty/clumpy.
Protect your skin from the sun. Most foundations have some level of SPF. Expired makeup is less effective when protecting against the sun, which can cause painful and dangerous skin burns.
Never share cosmetics. Cross contamination occurs when two or more people use the same application tools and makeup. The main danger with sharing makeup is passing an infection or virus.
Wash your hands and cosmetic tools before applying eye cosmetics. The bacteria on your hands and brushes increase the chance for an eye infection or allergic reaction.
Don't store cosmetics at temperatures above 85 degrees Fahrenheit. Cosmetics held for long periods in hot cars, for example, are more at risk of preservatives in the makeup weakening.
When applying or removing eye cosmetics, be careful not to scratch the eyeball or some other sensitive area of the eye. Scratches can cause infections and sight complications.
Date makeup when you buy it. Write the month and year on the package with a permanent marker. If you're not sure when to toss old makeup, six months is a good rule of thumb.
How to keep your makeup bacteria free (as much as possible, anyway!)
Throw out old sponges.
Wash your Brushes at least twice a month with shampoo. Rinse and leave flat on a towel, to air dry.
Fill an empty travel spray bottle with rubbing alcohol.
Eye shadow, Blush and Compact Powder: lightly mist from about 20cm away with rubbing alcohol in a small spray bottle. Allow to dry completely (this should not damage your cosmetics.)
Pencil sharpener: Using a clean old toothbrush, gently scrub with a solution of white vinegar, warm water and dish-washing liquid, to disinfect. Rinse and dry in the sun.
Eye Pencils: Sharpen to remove bacteria
Lip Pencils: Sharpen to remove bacteria
Retractable Pencils: wipe with a tissue then spritz with rubbing alcohol.
Lipstick: Wipe down your lipstick with a tissue and spritz with alcohol. If you have shared your lippie with someone else, shave off the top layer.
Lip Gloss: Use the wand or a cotton bud to put some gloss on the back of your clean hand. Use from there with a clean lip brush. This avoids introducing bacteria from your mouth into the gloss pot.
Mascara: You can wipe down the wand with a tissue to reduce clogging and use disposable mascara wands. Toss it into the bin when it reaches the expiry date. If you have had any kind of eye infection, throw that mascara away immediately.
Loose Powder: Bacteria does not breed in dry conditions so no need to disinfect.
Foundation & Concealer: try to use a foundation with a pump or one that squeezes out of a tube. If it has a wand, put foundation on the back of a clean hand with a clean cotton bud and use from there.
Tinted Moisturiser: as above
Source: ajc.com