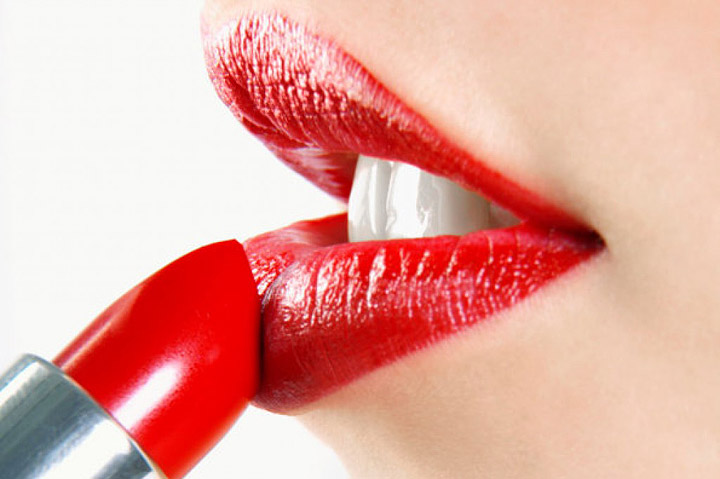 When you see models in the magazines, their lipstick always looks flawless, but then, they have a makeup pro to apply it for them and they only need to worry about it lasting for an hour or so. For the rest of us, lipstick has to last as long as possible, and we have no one to touch it up for us, so anything that will make lipstick last for longer has got to be good news. Lipstick is one of the most difficult elements of makeup to keep looking good, all day long. Your lips are always moving, you eat and you drink, so it's no wonder that lipstick rarely lasts for long. If you want to give your lipstick a bit more staying power, read these ten great beauty tips for long lasting lipstick.
1. Keep lips smooth by exfoliating them
Exfoliate your lips regularly to keep them soft and to sop flakes of dry skin ruining your lipstick. You can buy exfoliating lip scrubs, or you could just gently brush your lips with a toothbrush. Keeping your lips exfoliated will help your lipstick go on smoother and make it stay looking great for longer.
2. Start with clean lips
To get long lasting lipstick, you need to make sure that your lips are perfectly clean before you start. Any grease or oil from food, for example, or oily moisturiser from your face, will stop the lipstick adhering to your lips. Wash your lips thoroughly before applying lipstick and blot them to make sure that there is no moisture left that could ruin the effect of the lipstick and stop it going on smoothly.
3. Keep your lips well hydrated
Using a lip balm regularly will also help to keep your lips smooth and flake free, but it's also a good idea to use it underneath your lipstick too. Apply lip balm for about ten minutes before you apply lipstick and it will hydrate your lips and stop the lipstick being absorbed by your lips. The best way to do this is to apply lip balm first, and then do your face and eye makeup, and leave your lipstick until the very last.
4. Use lipstick primer
The first basic rule to follow if you want longer lasting lipstick is to use a lipstick primer. This one small extra step will provide a smooth base on which to apply your lipstick and it will make the lipstick stick to your lips a lot better too. Surprisingly, not every store sells lipstick primer, but look around for it because it will be well worth the effort. Primers have a waxy texture that helps lipstick adhere and stay looking great for much longer.
5. Get to know the best brands
The very cheap lipsticks will fade very quickly, so it's well worth spending a little bit extra to get a high quality brand of lipstick if you really want it to last. Lipstick is one item of makeup that you really do get what you pay for, so go for the quality brand, long lasting lipstick, whenever you can.
6. Choose the right shade
The shade of lipstick that you use will also determine how long your lipstick lasts for. In general, the lighter the shade of the lipsticks, the faster it will wear off. The darker colours contain more pigment, so they keep their colour for longer and are less likely to get rubbed off when you drink and eat or just when you lick your lips.
7. How to stop feathering
As well as lining your lips, you can also stop feathering, or bleeding, by applying a small amount of clear brow gel or clear mascara around the outside of your lip line. This will provide and invisible barrier around your lips that will stop lipstick leaching onto your skin.
8. Apply two coats
When you apply lipstick, always apply one coat, blot with some tissue paper and then apply a second coat. It seems a bit time consuming to do this, but that one extra coat really does make all the difference. As well as making the lipstick last a lot longer, it also makes the colour look a lot more vivid.
9. Use powder to set your lipstick
As a final touch to keep your lipstick in place for longer, once you have applied your lipstick, place a single-ply tissue over your lips and then dust over that with a fine, translucent powder. This will help your lipstick set properly and it will keep it looking perfect for hours.
10. Skip the gloss
Lip glosses often contain oils and other ingredients that can break up lip colour and dilute the effectiveness of lipstick. Lip gloss over lipstick may look great, but skip it, if you really want your lipstick to last a long time.
Source: beautyandtips.com