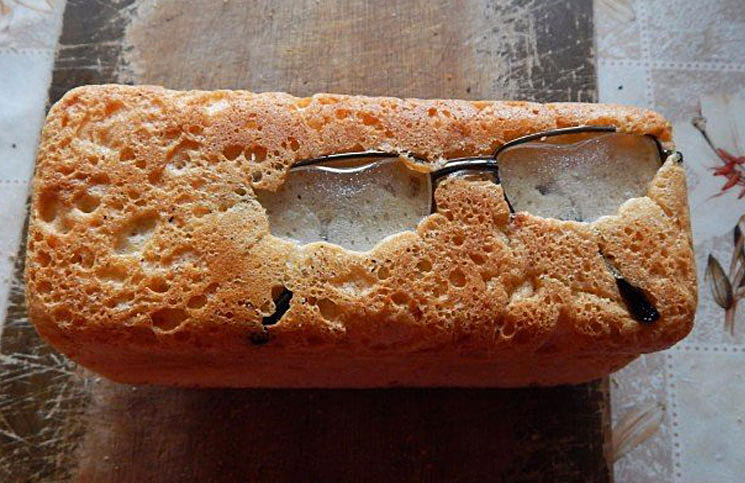 Pair of glasses ends up in loaf of bread.. without the baker noticing!
A CARELESS baker had the internet loafing out loud after he uploaded this snap of his less-than-perfect loaf.
It's fair to say he's some serious air bubbles have managed to sneak into this bake, but that should be the yeast of his worries.
Somehow, this hapless chap actually managed to bake his glasses into a loaf of bread without noticing.
We've all had kitchen catastrophes of our own before, but baking an entire pair of specs into a loaf of bread is surely a first.
A snap of the hilarious mishap was uploaded to image sharing site Imgur on Wednesday, before being shared on Reddit, where users were quick to make jokes at the baker's expense.
Quite how you could lose your glasses and kneed them into a loaf without noticing isn't clear, but one user thought they cracked the case when they asked: "Maybe the baker got cursed and turned into bread?"
Another joker commented: "Those glasses are toast."
It's fair to say you certainly won't be seeing anything like that on The Great British Bake Off any time soon.
Source: thesun.co.uk
Image: Imgur