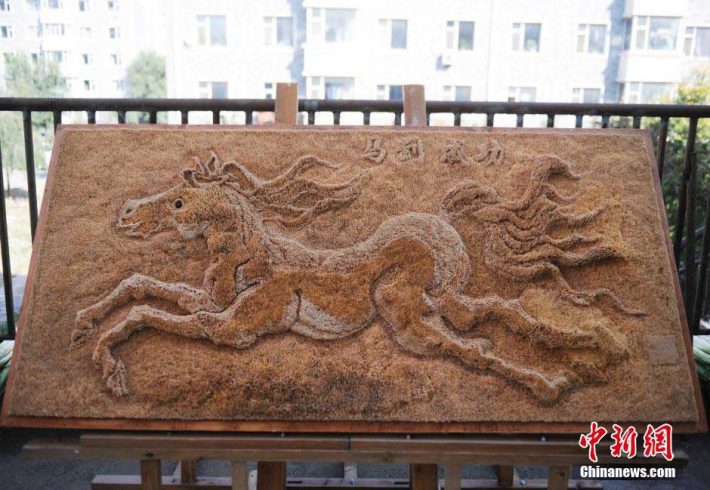 Chinese Toothpicks Artist
38-year-old Liu Xuedong discovered his artistic side quite late in life, during a serious mid-life crisis. He wasn't happy with his job as a security guard in China's Jilin Province, but instead of whining about it, he taught himself how to create art with toothpicks. Inspired by hundreds of how-to videos online, he quit his job and decided to dedicate his time to the art form.
Liu carefully watched how accomplished artists arranged toothpicks to create intricate patterns and shapes. He then spent about 2,000 yuan on a set of 500,000 toothpicks to try it out for himself. Over the next three months, Liu watched more videos and practiced on his own.
After several unsuccessful attempts, he finally completed his first masterpiece , a "3D wild horse" painting that's about three meters long by one meter wide, and weighs a whopping 170 kilograms.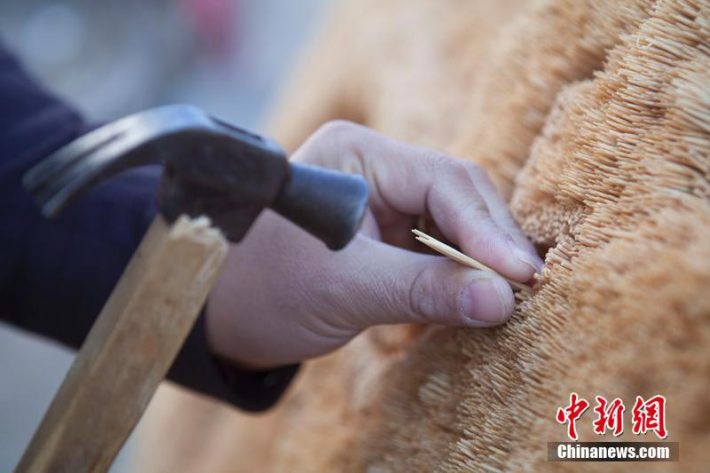 "I am someone with no real skill," he said. "After graduation, I couldn't find a decent job. For a long time, I worked security for a number of companies and enterprises, but never made very much. Fortunately, my wife is very virtuous and I have an intelligent daughter. However, I have always felt like I should try again and do something with my life."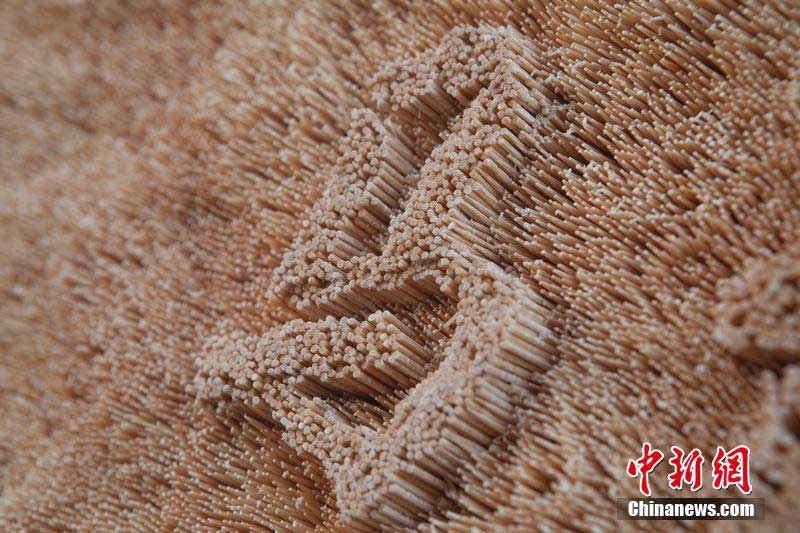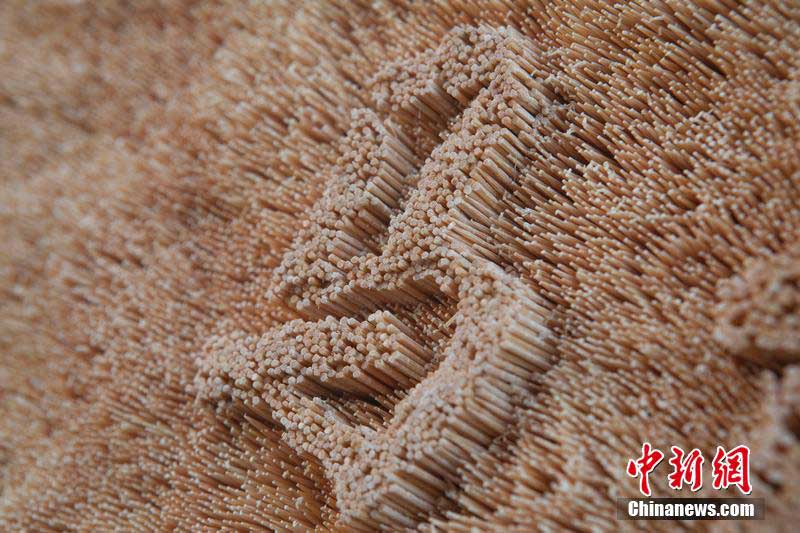 Actually, Liu didn't have to look for foreign videos for inspiration. China seems to already have a thriving domestic toothpick art scene led by this elderly Chongqing artist who used a mere 87,000 toothpicks to recreate Michelangelo's David. But while the elderly man was already an established folk artist, Xuedong impresses for his lack of artistic background and his sheer persistence in a desire to create art.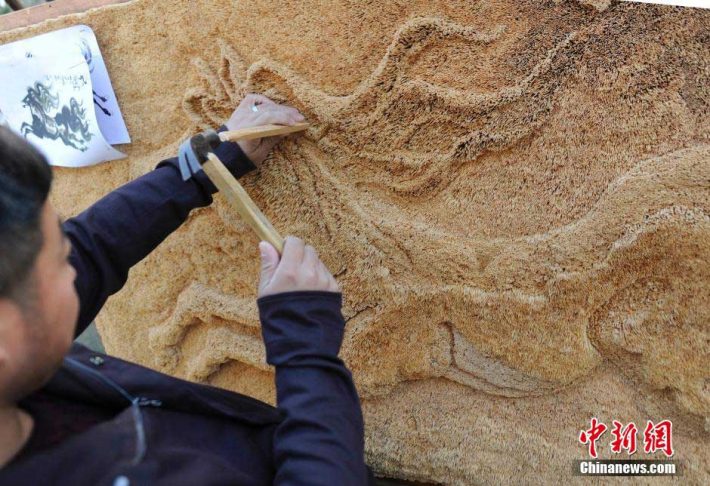 Toothpicks are actually quite a popular art medium. Artists like Ragna Reusch-Klinkenberg, who carves tiny figures into single toothpicks, Bernardo Cassasola, who creates realistic ship models from tens of thousands of toothpicks, or Steven J. Backman, who creates toothpick celebrity portraits and others are using this technique.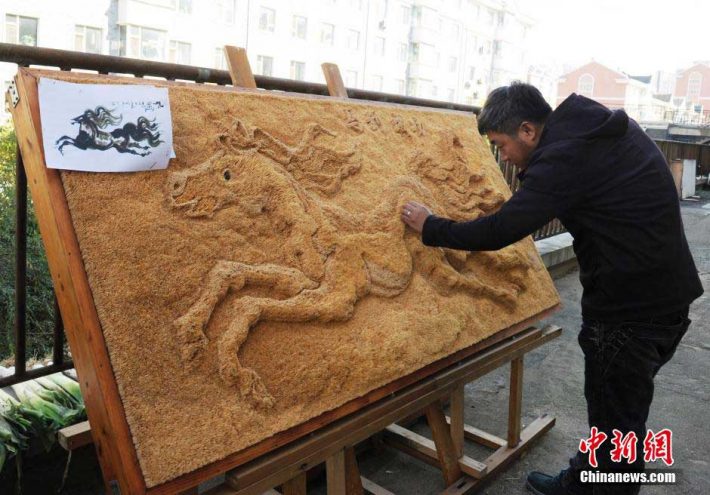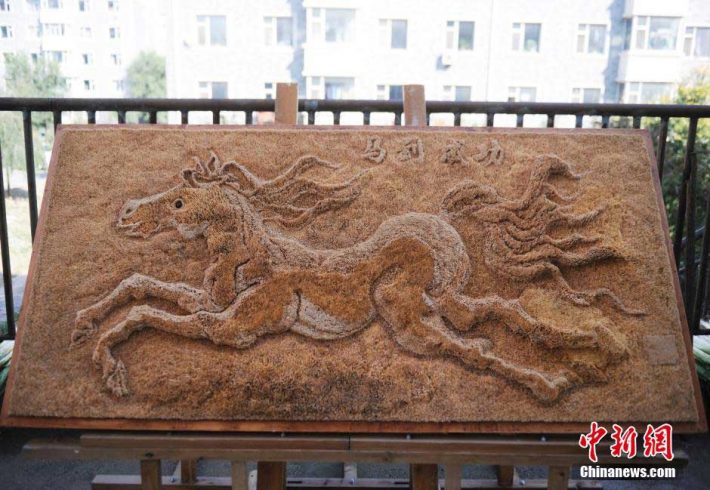 Source: shanghaiist.com