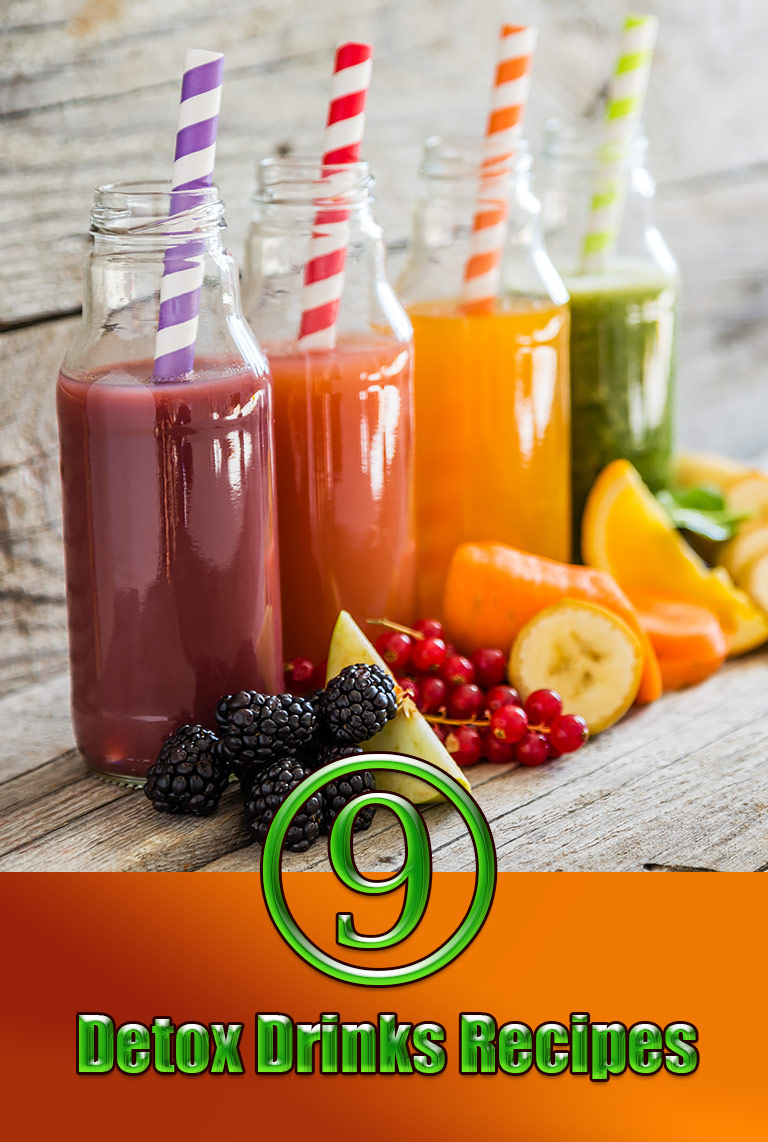 9 Detox Drinks Recipes
Detox recipes are essential to boost your bodys cleansing abilities. Juice detox your body with my favorite fruit and vegetable juice recipe combos below.
These work best with a juice fast or a detox diet plan. There are some specific items that are very good for cleansing. You'll find that I use a lot of the same produce in these recipes. Here's why…
Cucumbers and celery are natural diuretics.
Beets are great for liver cleansing.
Lemons, ginger and apples aid in cleansing the entire body.
Cranberries are good for cleansing the bladder.
Greens nourish our cells and clean them at the same time.
Dandelion greens are especially good for cleaning the liver.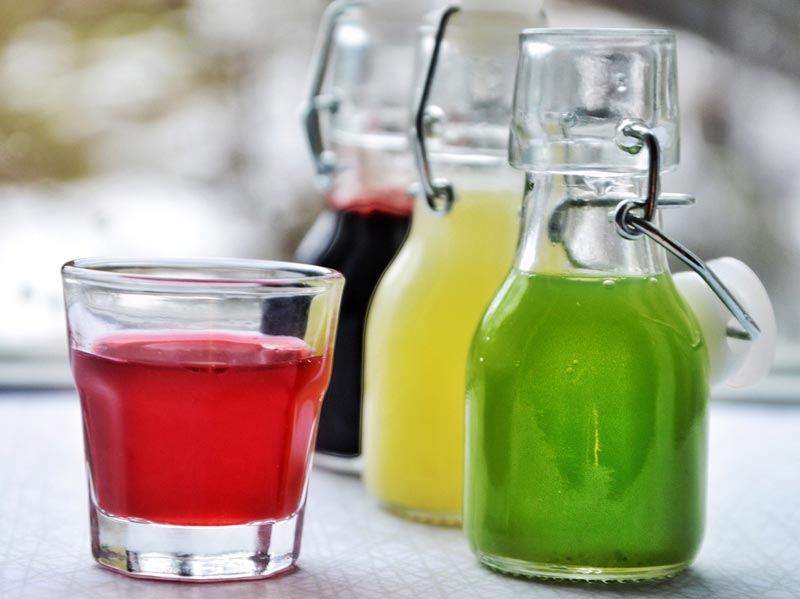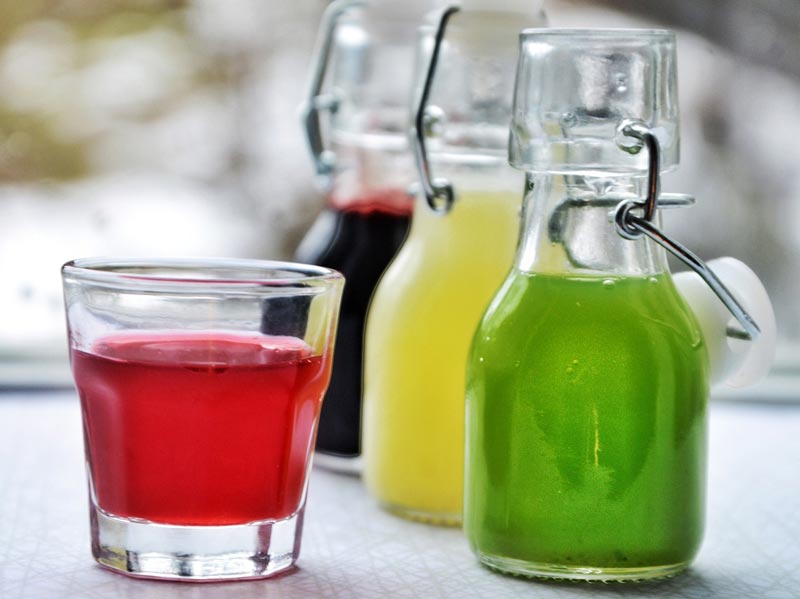 The detox juice recipes
Carrot Cucumber Detox
3-4 carrots
1 cucumber
½ beet
½ lemon
1 inch of gingerroot
---
Cucumber Beet Detox
1 cucumber
3 carrots
1 beet
2 stalks of celery
1 handful of parsley
½ lemon
---
Cucumber Detox Drink
---
Tomato with a Kick
2 tomatoes
2 green lettuce leaves
2 radishes
4 parsley sprigs
½ lemon
---
Veggie Mix Detox
3-4 carrots
2 celery stalks
½ beet
2 broccoli florets
½ lemon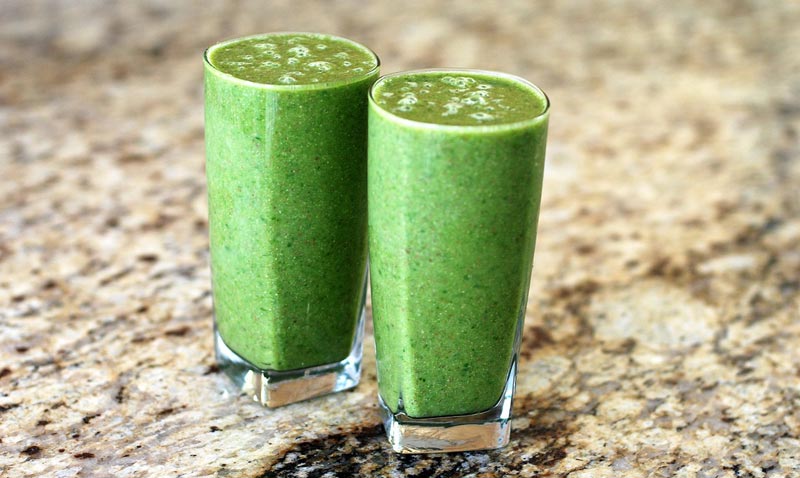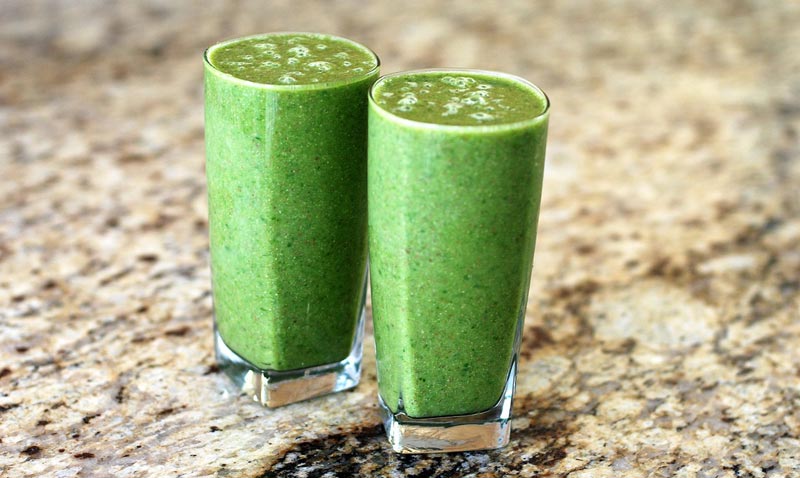 ---
Cucumber Apple Detox
2 stalks of fennel
½ cucumber
½ green apple
1 handful of mint
1 inch of gingerroot
This recipe is shockingly good tasting.
---
Perfect Skin Juice Detox
1 cucumber
1 parsnip
2-3 carrots
½ lemon
¼ green pepper
Cucumber and bell pepper are good sources of silicon which is recommended to strengthen skin hair and nails. Studies show that foods high in silicon reduce signs of ageing, improving thickness and reducing wrinkles!




---
Total Body Detox Juice
1 tomato
1 asparagus
1 cucumber
½ lemon
Asparagus is a natural diuretic and helps to flush toxins from body, promotes kidney cleansing.
---
Liver Cleaner Detox
1 handful of dandelion
3-4 carrots
½ cucumber
½ lemon peeled
Dandelion juice is a traditional remedy for cleaning the liver. You could also add dandelion tincture to any juice if you can't buy the greens in your local market.
Source all-about-juicing.com