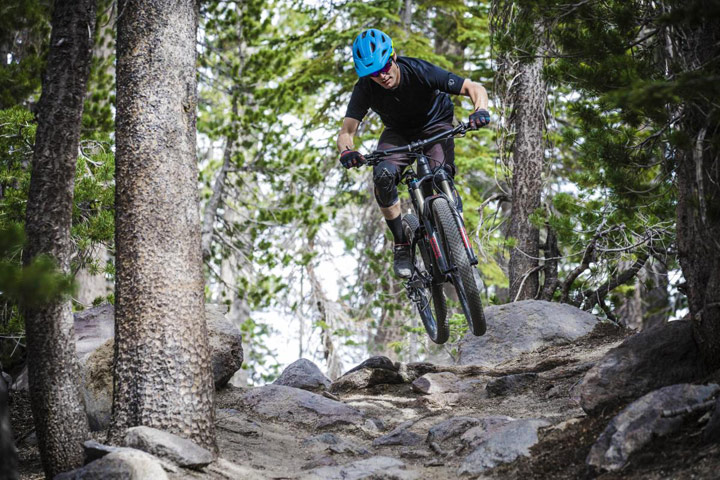 Looking for a mountain bike routes with a view while in California? Here are some favorite beautiful spots.
Downieville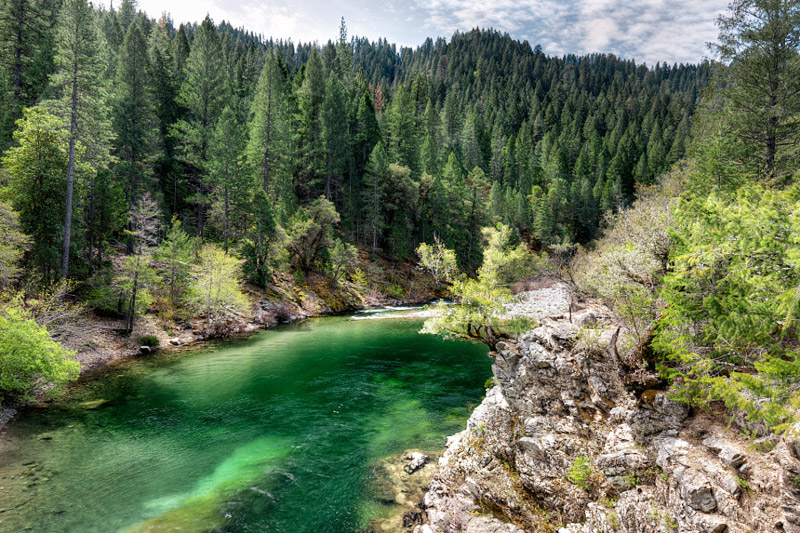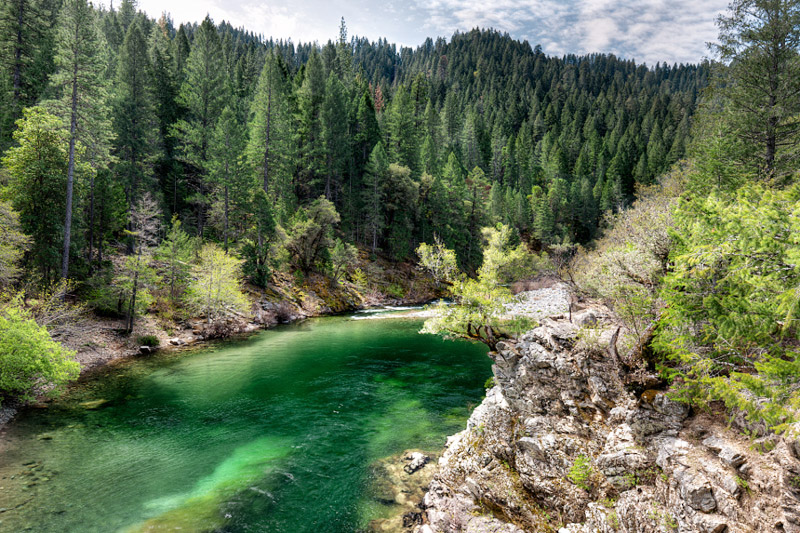 A historic gold rush town turned mountain bike paradise, it's refreshing to visit a town where mountain bikers are not just tolerated but courted. The town fills up for the Downieville Bike Classic race and is hopping all summer. Yuba Expeditions and Downieville Outfitters offer shuttles uphill for those who prefer to fly down. Afterward, your ride, relax on the patio above the river at La Cocina del Oro for Mexican food or visit the historic St. Charles Bar for a beer and camaraderie.



Tahoe Rim and Flume Trail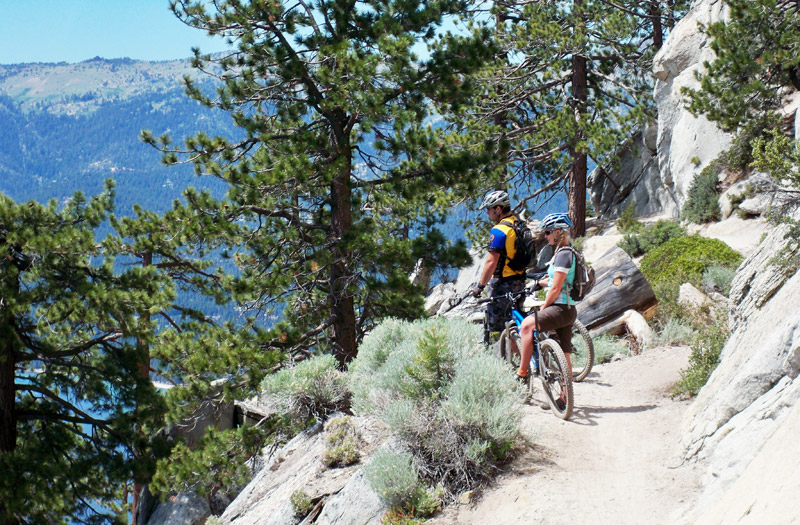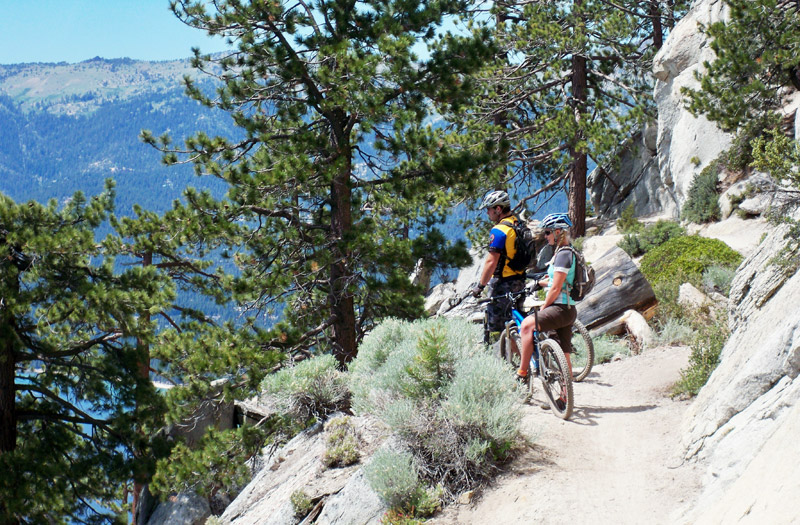 Mountain biking with a view. Much of Tahoe Rim, the 100 of the 165 mile system, is mountain biker friendly. A shuttle is necessary, set it up at the Tunnel Creek Cafe for drop off at Tahoe Meadows. Eventually the Rim Trail runs into the Flume Trail. Descend back to the Tunnel Creek Cafe and bask in the glory of your ride.
Mammoth Mountain Bike Park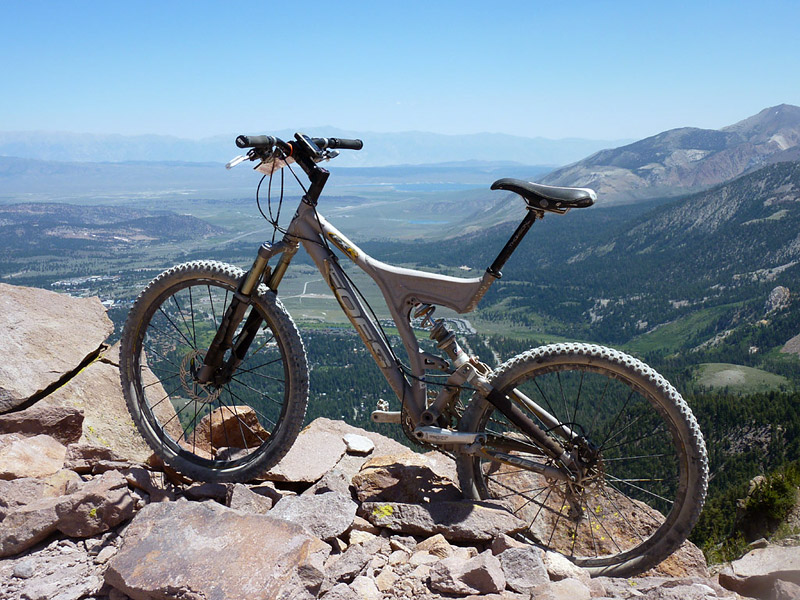 In the summer a number of California's ski resorts lead another life as bike parks. Mammoth is arguably the best, and certainly the largest, with 3500 acres and over 80 miles of singletrack. While there are quite a few expert-level trails and features, there's also a beginner area that's great for kids as well as cross-country loops great for intermediate riders. Then head to the Food Cache Cafe for a healthy bowl, or the Latin Market Taqueria for tacos.
Soquel Demonstration Forest / Forest of Nisene Marks State Parks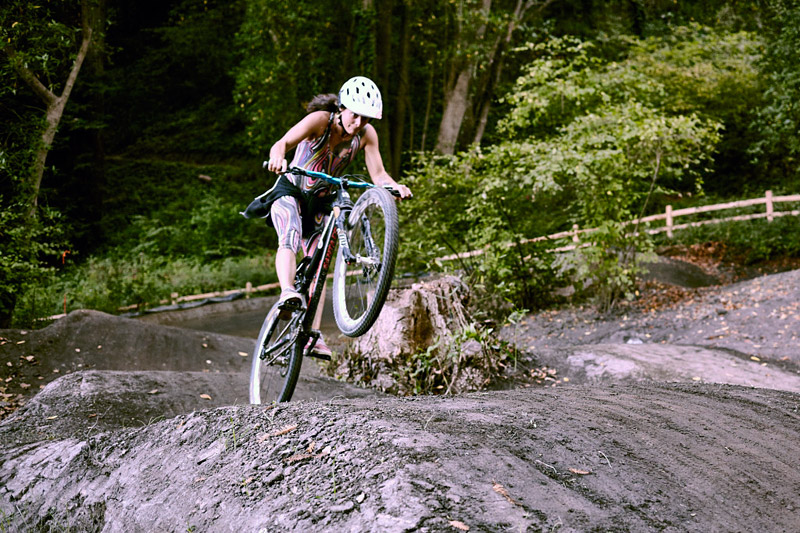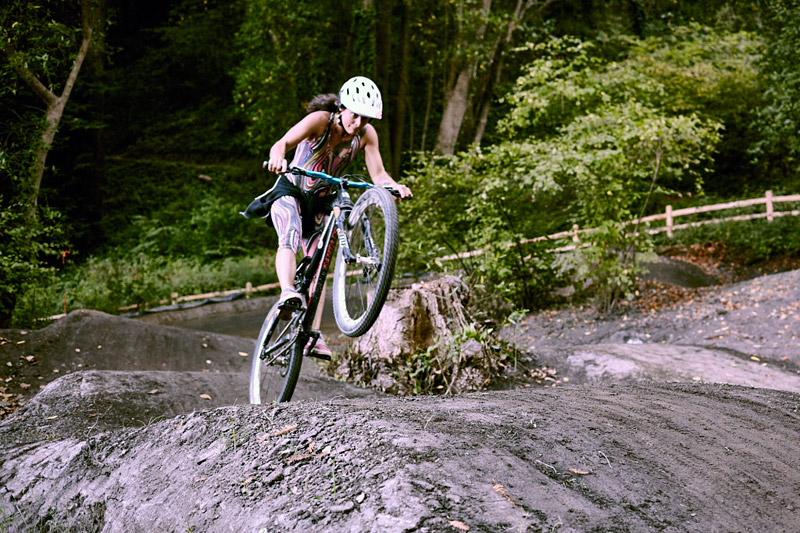 Soquel Demonstration State Forest, or "Demo," offers trails for intermediate and advanced riders just south of Santa Cruz. You can also ride on certain trails the nearby Forest of Nisene Marks State Park to extend your ride. Shuttle Smith Adventures offers shuttles to the top of Nisene Marks. Then head to El Chipotle or Taqueria La Cabana to refuel after your ride.




Northstar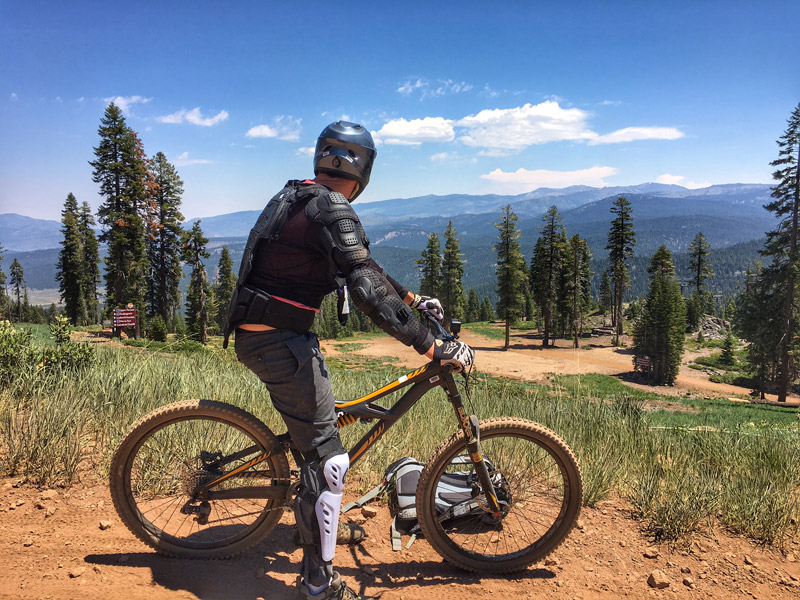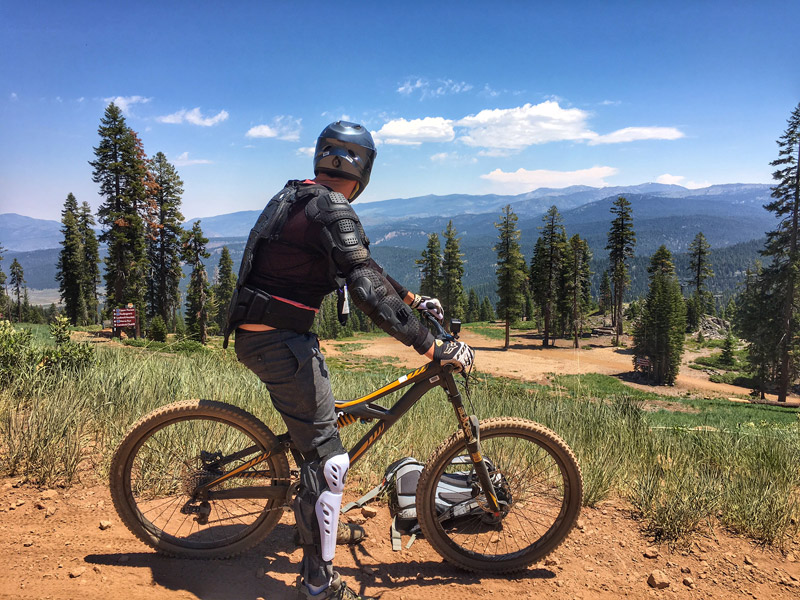 Another ski resort by winter / bike park by summer, Northstar is a bit west of Lake Tahoe and also offers trails and features for all levels, as well ask the occasional lake view. Wild Cherries in Truckee is a great nearby cafe to fuel up on your way up to Northstar. If you're heading down to the lake after your ride, stop by the Burrito Window to pick up food to eat by the lake.
Source: matadornetwork.com