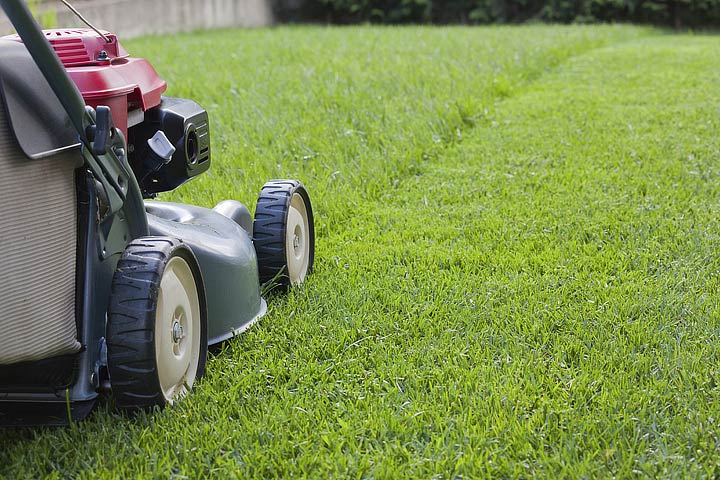 You don't need to use up a ton of water to keep a nice, lush lawn. Keeping your lawn looking full and green actually starts with how you mow it.
If you're in an area with watering restrictions, you can maintain a nice lawn by practicing these four simple lawn mowing tips:




Raise your mower deck up to at least three inches: Taller grass has deeper roots, and deeper roots are able to collect more of the natural moisture in the ground. Taller grass also better shades the soil beneath it, reducing evaporation.
Use the mulch setting: Let the clippings provide nutrients to the grass instead of just throwing them away. The clippings also provide a little extra shade.
Keep your blade sharp: Sharpening your mower's blade at the start of the season, and three to four times throughout the season, will ensure cleaner cuts and less stress to the grass.
Keep your mower's deck clear of buildup: Grass clippings will stick to the inside of your mower's deck and reduce airflow, which makes it difficult to cut taller grass cleanly.
So there you have it. The key to keeping a perfect lawn isn't about how much moisture you provide it. It's cutting it so the lawn can retain as much moisture as possible.