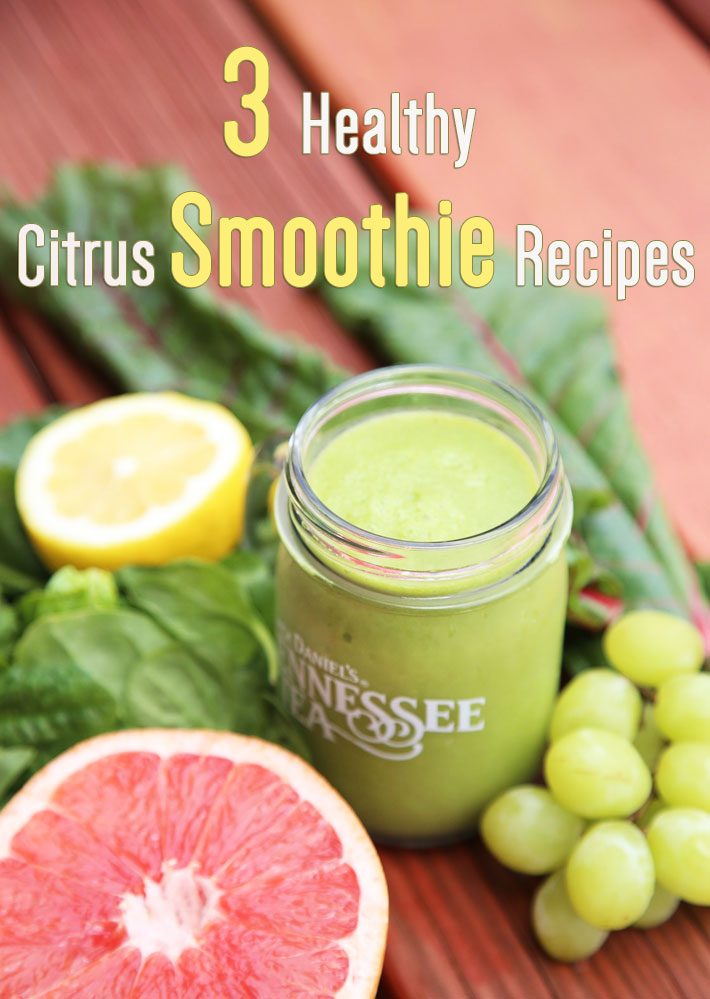 Citrus fruits like oranges and limes are loaded with immune-boosting antioxidants. Try these citrus smoothie recipes to help keep you healthy.
3 Healthy Citrus Smoothie Recipes
---
Almond-Orange Smoothie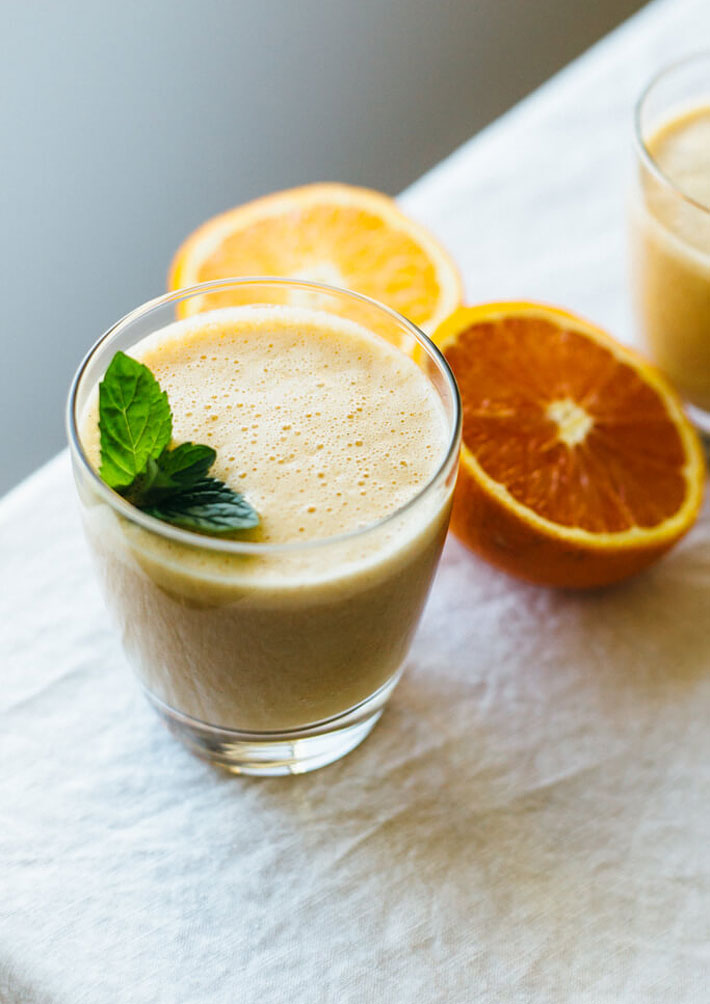 Here's a drink with zest! The combo of citrus fruit and almond beverage gives you tons of health-boosting nutrients, including antioxidants. And these ingredients can help regulate blood sugar, lower cholesterol levels and improve heart health
Ingredients
1 cup vanilla-flavoured almond beverage
1/2 cup orange juice
Juice from one lemon
Juice from one lime
handful ice
1 tbsp honey
Servings: 2
Instructions
Blend all ingredients together.
Recipe Notes
Per serving: 148 calories, 2 g protein, 4 g fat (0 g saturated fat), 29 g carbohydrates, 2 g fibre 0 mg cholesterol, 191 mg sodium
---
Beet and Strawberry Smoothie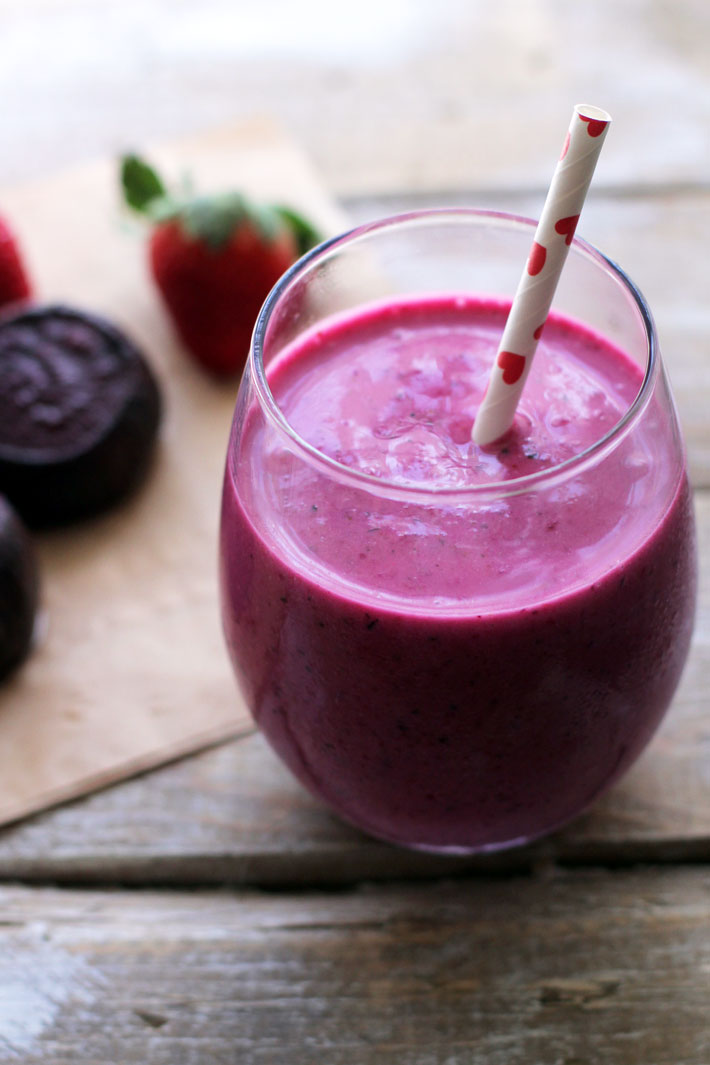 Want a little push to get you through your next workout? Beets, which have lots of nitrate, can help to keep you moving. According to one study, nitrates improved oxygen use and helped study subjects exercise for up to 16 percent longer.
Ingredients
4 beets cooked and peeled
2 cups unsweetened coconut water
2 cups frozen strawberries
1 lime juiced
Servings: 2
Instructions
Blend all ingredients together.
Recipe Notes
Per serving: 147 calories, 4 g protein, 1 g fat (1 g saturated fat), 34 g carbohydrates, 8 g fibre, 0 mg cholesterol, 332 mg sodium
---
The Southside of Morocco Smoothie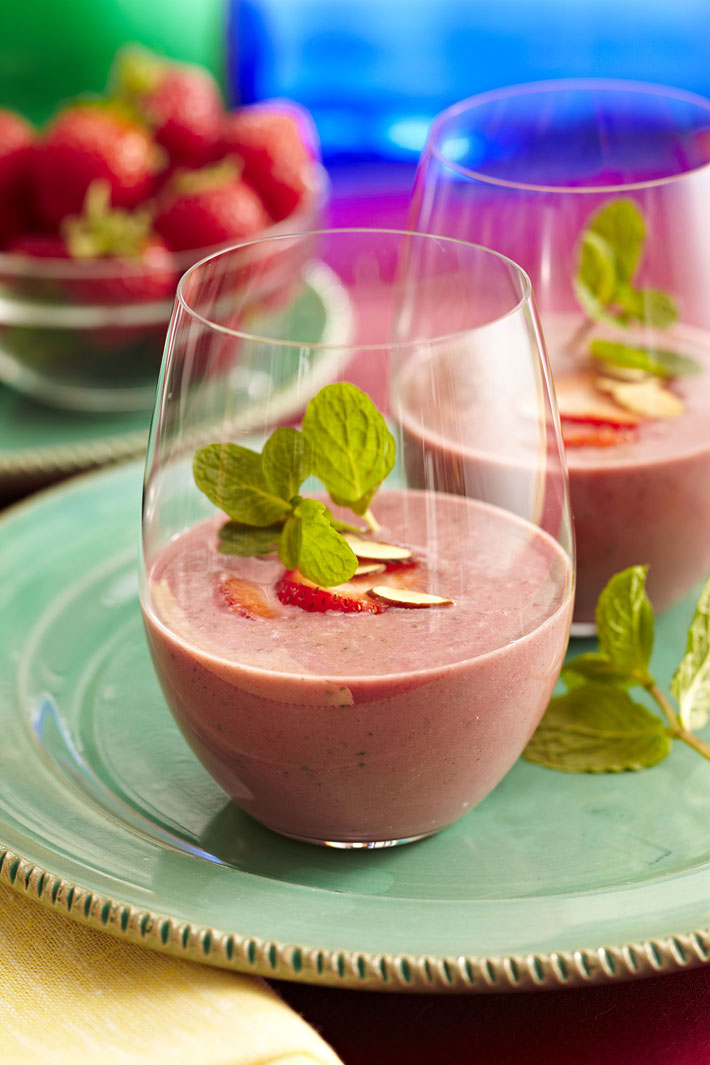 A refreshing twist on the traditional breakfast smoothie, this drink uses Moroccan inspired flavours to create a deliciously uplifting beverage that's sure to brighten up any morning.
Ingredients
3 strawberries
2 oz pomegranate juice
5 mint leaves
3⁄4 oz fresh lime juice
3⁄4 oz agave syrup (1:1 ratio with water)
1 slice fresh ginger
1 pinch cayenne pepper
1 – 2 tbsp almond butter
Servings: 1
Instructions
Add each ingredient to a blender or food processor and mix until well blended. Serve in a glass, with or without ice, and garnish with a mint sprig. For a slushy texture, blend ingredients with ice or substitute with frozen strawberries.
Recipe Notes
Per smoothie: 158 calories, 9.8 g fat (1.7 g saturated fat), 8.9 g protein, 18 g carbohydrates, 2.4 g fibre, 79.8 mg sodium
Source: besthealthmag.ca