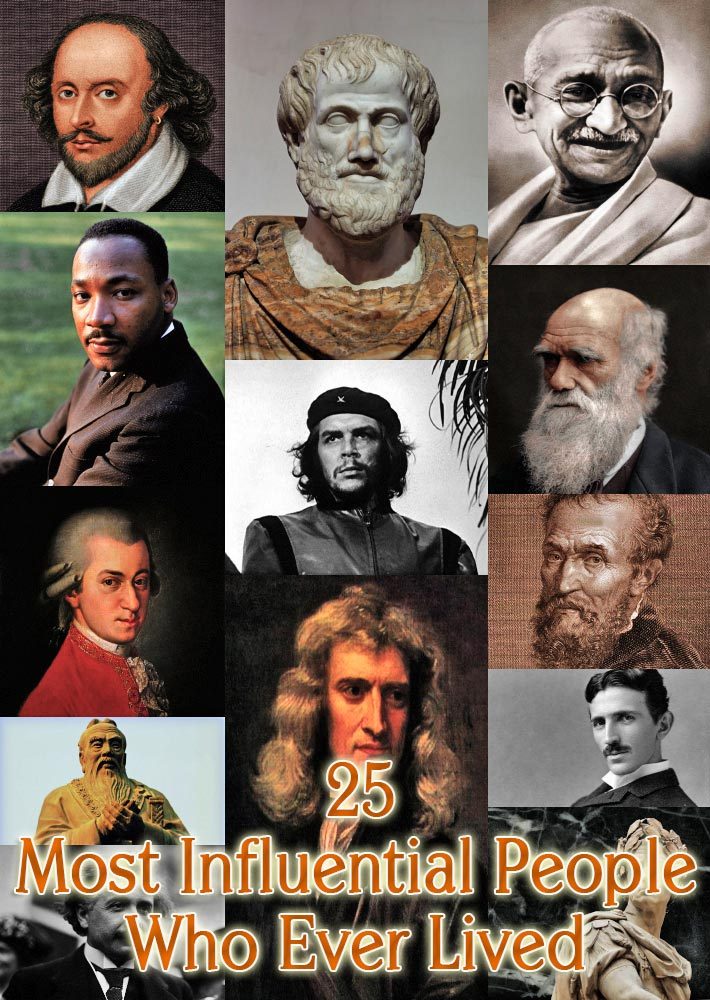 Our history is full of influential people who shaped mankind into what it is today. Either through power of example or wisdom, they led people to enlightenment, peace, and prosperity so that we ourselves might one day do the same. These people faced all sort of struggles and obstacles throughout their lives, obstacles that made the end result so much more meaningful when they finally succeeded.
The following list contains some of the most influential and at the same time most inspirational people who have ever lived, people who had an extraordinary impact on history one way or another.
Imhotep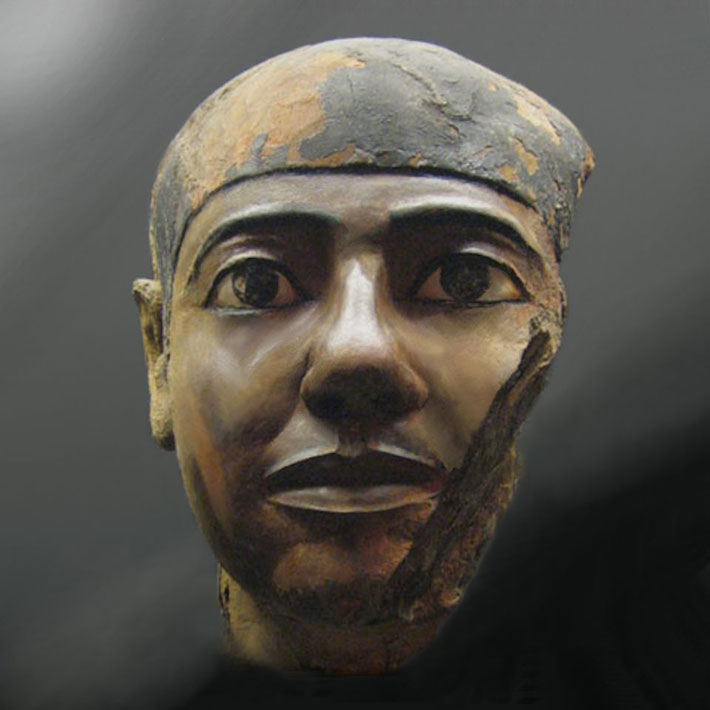 This ancient Egyptian polymath excelled in various fields of activity, especially engineering and architecture. He is credited for designing the Pyramid of Djoser, one of the first pyramids ever build. He also had many contributions in the field of engineering, inventions that defined the way Egyptians, and many other cultures after that built any sort of structures. Imhotep's reputation as the reigning genius of the time, his position in the court, his training as a scribe, and his becoming known as a medical demigod only 100 years after his death are strong indications that he must have been a physician of considerable skill. Interestingly enough, Imhotep achieved 'divine' status at the moment of his death, despite being born a commoner; one of the greatest distinctions an ancient Egyptian could achieve.
George Washington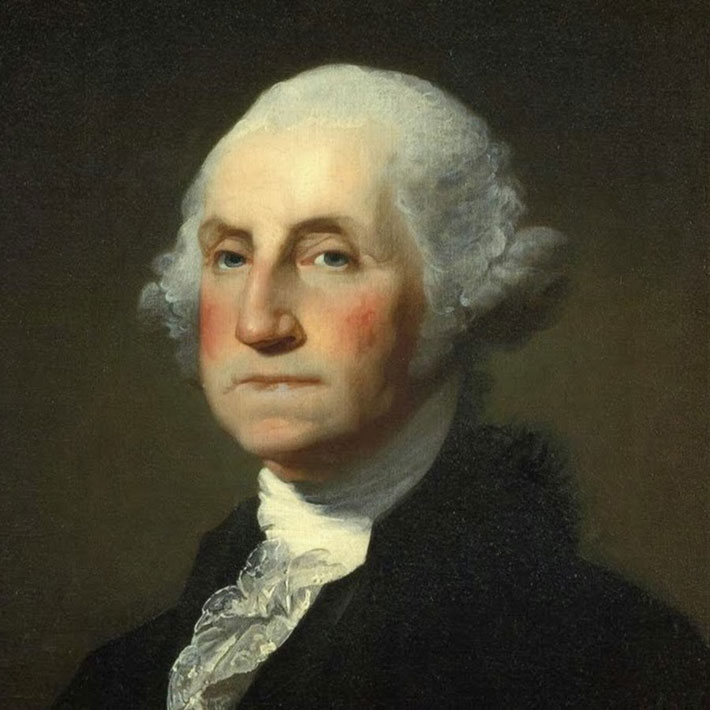 Considered by historians to be one of the most significant figures in history, the great US president George Washington is one of the founding fathers of the American nation and the commander-in-chief of the Continental Army during the Revolutionary War. He is also credited as being the one who replaced the outdated Articles of Confederation withing the Constitution, which remains the supreme law to this day. He is popularly considered the driving force behind the nation's establishment and came to be known as the "father of the country," both during his lifetime and to this day.
Walt Disney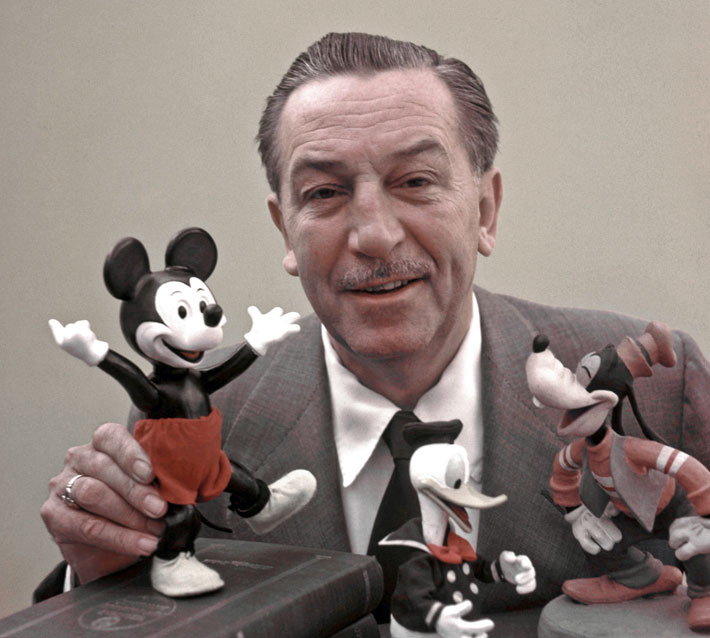 There's hardly any people out there who haven't seen a Disney production at some point during their lives, a fact that speaks volumes about the great influence Disney had throughout the years and continues to have to this day. A pioneer of the American animation industry, he introduced several developments in the production of cartoons. Walt Disney holds the record for winning the most Academy Awards in history, proof of his tremendous legacy and the great influence he had on the entertainment industry as a whole.
Che Guevara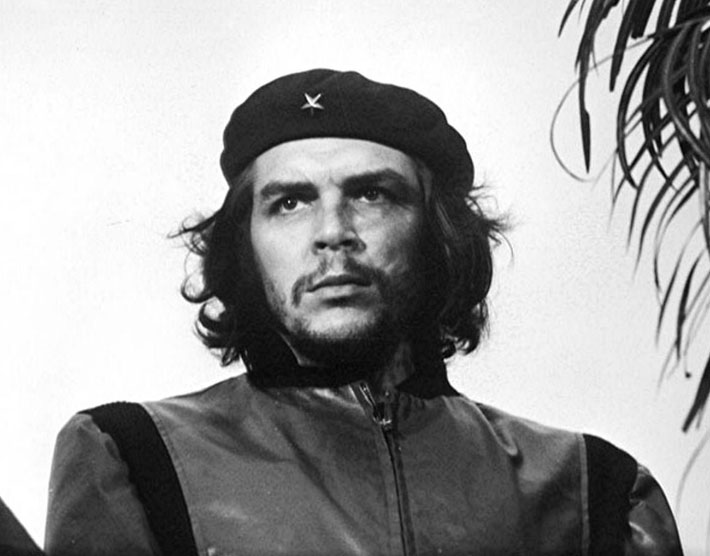 Coming from an aristocratic background, this charismatic Argentinian doctor turned revolutionary / guerrilla leader / diplomat is seen as an inspiration to millions of people around the world. Che Guevarra was Fidel Castro's right-hand man during the Socialist Revolution in Cuba, a socialist revolution that Che would later try to export to other countries he deemed to be in need of a revolution. A major figure of the Cuban Revolution, his stylized visage has become a ubiquitous countercultural symbol of rebellion and global insignia in popular culture. Furthermore, Che Guevarra's symbolic photograph 'Guerillero Heroico' is considered to be one of the most famous photographs of the 20th century.
Sigmund Freud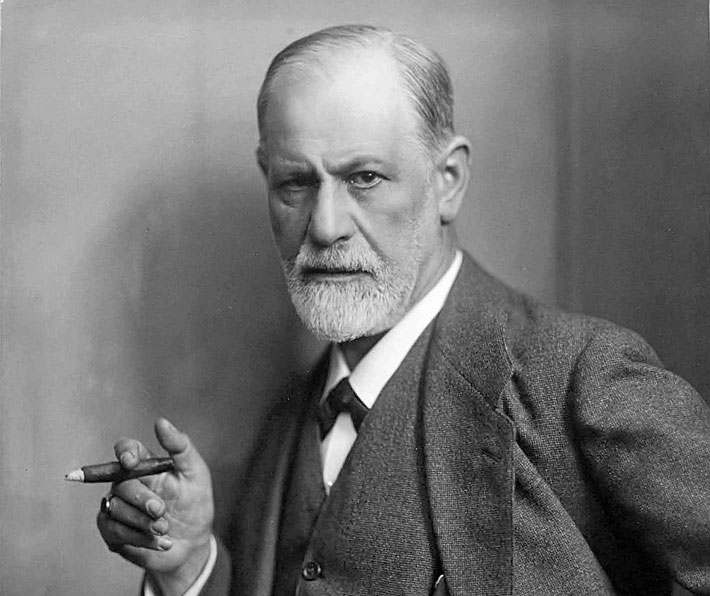 Credited as being the father of psychoanalysis, a clinical method for treating psychopathology through dialogue between a patient and a psychoanalyst, Sigmund Freud is without a doubt, one of the most famous figures in the field of psychology. In creating psychoanalysis, Freud developed therapeutic techniques such as the use of free association and discovered transference, establishing its central role in the analytic process. Freud's redefinition of sexuality to include its infantile forms led him to formulate the Oedipus complex as the central tenet of psychoanalytical theory. Although some consider his theories to be somewhat controversial, many of his psychotherapeutic views and their associated techniques remain popular within the field of general psychiatry to this day.
Hippocrates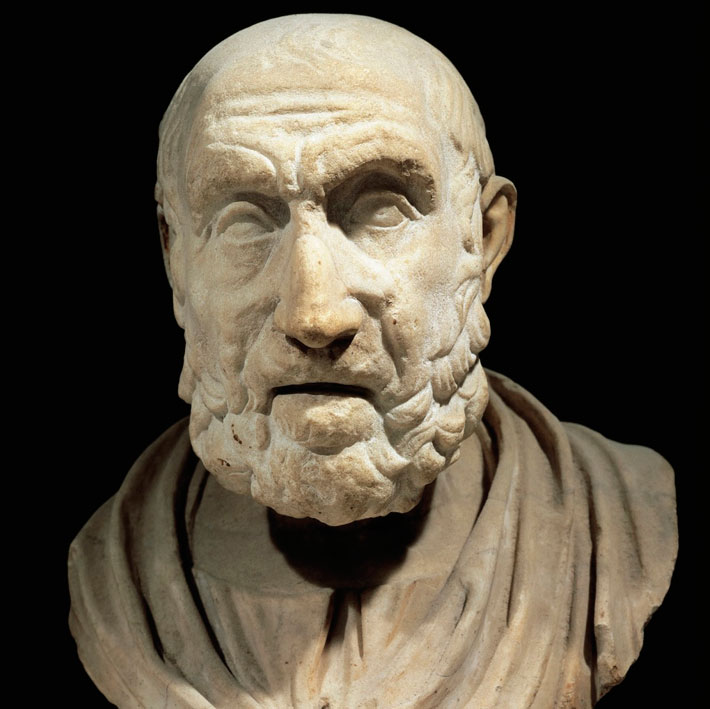 Hippocrates of Kos was an ancient Greek physician who more or less established medicine as a profession. He is considered by most as the father of Western medicine and rightfully so. Hippocrates is credited with being the first person to believe that diseases were caused naturally, not because of superstition and gods. He separated the discipline of medicine from religion, believing and arguing that disease was not a punishment inflicted by the gods but rather the product of environmental factors, diet, and living habits. He not only revolutionized the field of medicine and medical research, but his famous Hippocratic School of Medicine laid the foundation for all medical sciences today. As a matter of fact, his influence on the field of medicine is so great that every doctor, nurse, and physician's assistant has to take the famous Hippocratic Oath before being considered rightful practitioners of medicine.
Charles Darwin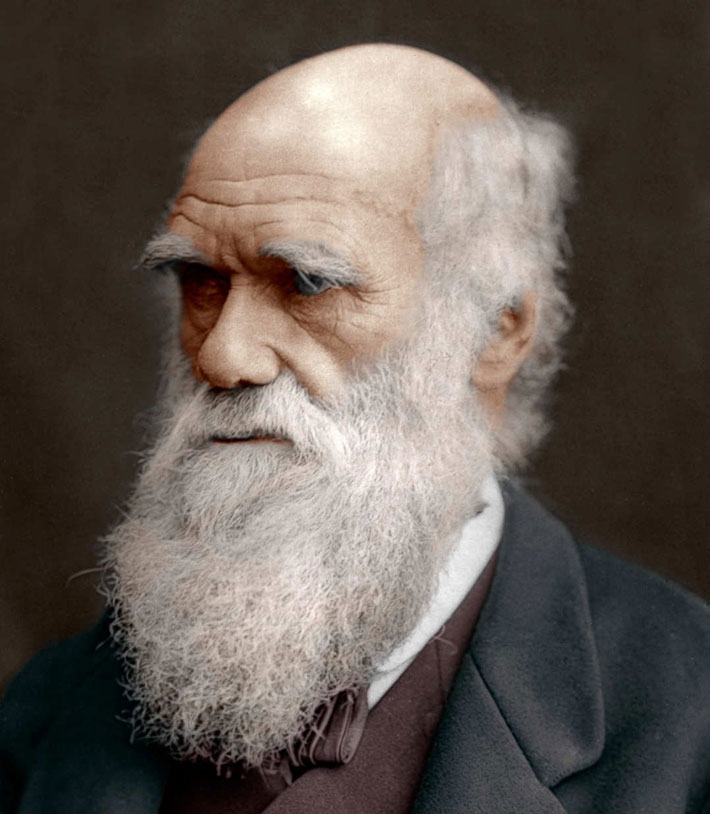 Charles Darwin was an English polymath who's studies of science and nature laid the foundation of modern evolutionary studies. He established that all species of life have descended over time from common ancestors and, in a joint publication with Alfred Russel Wallace, introduced his scientific theory that this branching pattern of evolution resulted from a process that he called natural selection, in which the struggle for existence has a similar effect to the artificial selection involved in selective breeding. Darwin published his theory of evolution with compelling evidence in his 1859 book On the Origin of Species. Darwin has been described as one of the most influential people in human history, and he was honoured by burial in Westminster Abbey.
Galileo Galilei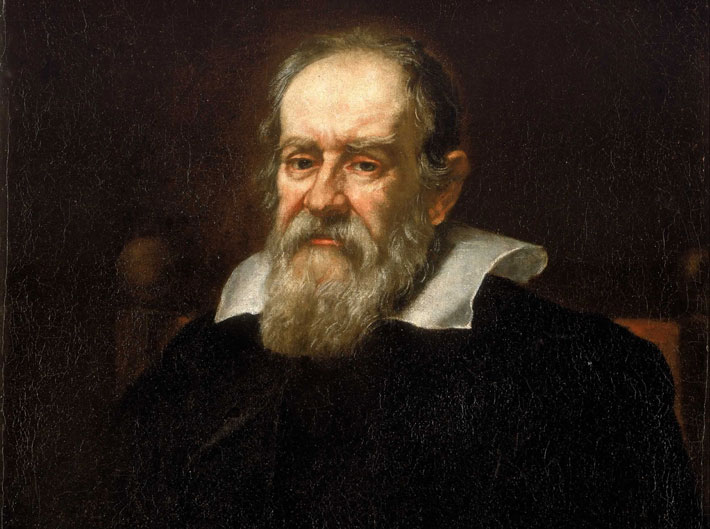 The great Galileo Galilei is considered to be the 'Father of Modern Science' by scientists around the world. He was a scientist and astronomer who popularized the belief that the Earth revolves around a relatively stationary sun which is the center of our solar system. Because of the tremendous power of the Roman Catholic Church, however, Galileo was persecuted for his beliefs throughout his life, beliefs that the Catholic Church labeled as 'radical' and 'satanic'. He was tried by the Inquisition, found "vehemently suspect of heresy", and forced to recant. He spent the rest of his life under house arrest. While under house arrest, he wrote one of his best-known works, Two New Sciences, in which he summarized work he had done some forty years earlier on the two sciences now called kinematics and strength of materials.
Archimedes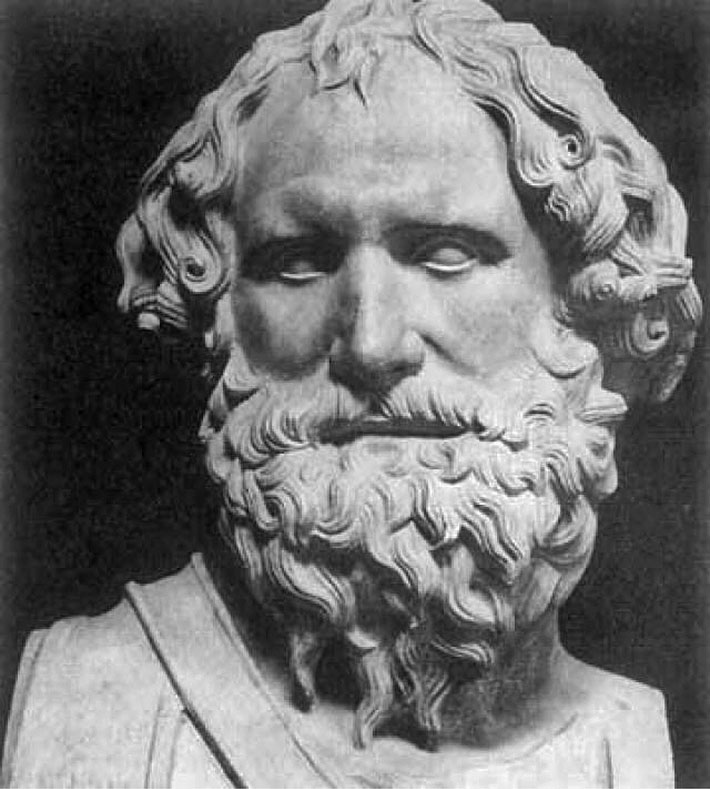 Archimedes was a Greek mathematician and inventor, considered to be one of the most brilliant people who have ever lived. His contributions to the field of mathematics revolutionized the very way we look at things to this day. As a matter of fact, his contributions to geometry influenced other great minds like Leonardo da Vinci and Newton when formulating their own theories. Generally considered the greatest mathematician of antiquity and one of the greatest of all time, Archimedes anticipated modern calculus and analysis by applying concepts of infinitesimals and the method of exhaustion to derive and rigorously prove a range of geometrical theorems, including the area of a circle, the surface area and volume of a sphere, and the area under a parabola. Furthermore, Archimedes is credited with laying the foundations of sciences like hydrostatics and innovative mechanism.
Wolfgang Amadeus Mozart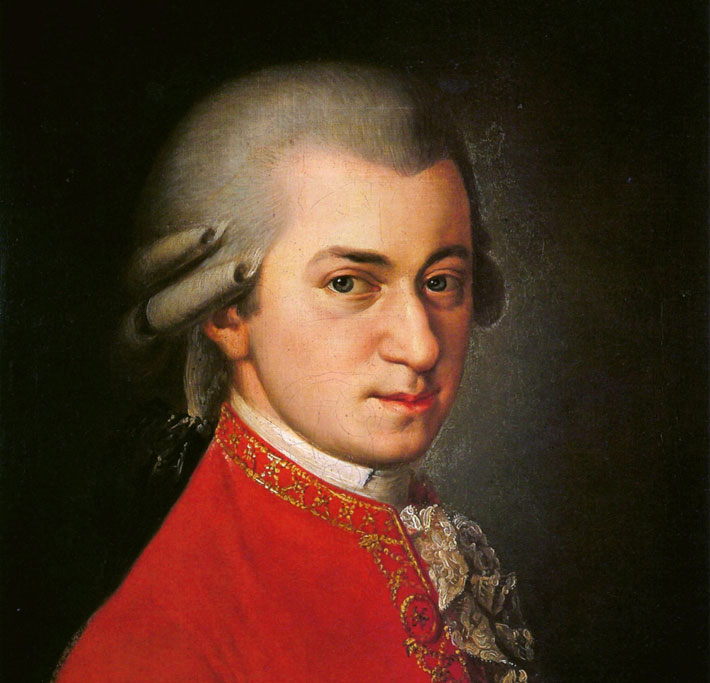 Mozart is without a doubt, one of the most inspirational characters in history. According to the MIT, Mozart is the most influential composer in history, a composer who's greatness will perhaps never be reached again. Mozart started writing music when he was 6 years old, a child prodigy who later transitioned into one of the greatest composers who have ever lived. Unlike any other composer in musical history, he wrote in all the musical genres of his day and excelled in every one. His taste, his command of form, and his range of expression have made him seem the most universal of all composers. Although he died in his thirties, he managed to compose more than 600 works throughout his short life, compositions that continue to influence Western music to this day.
Julius Caesar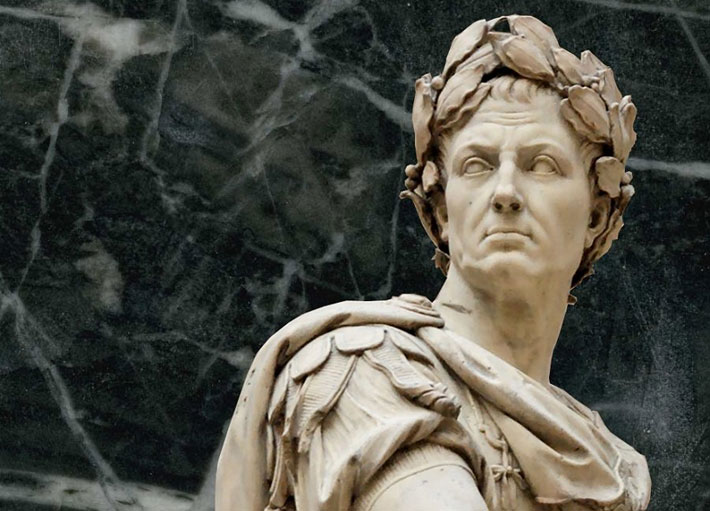 According to many historians and political analysts, Julius Caesar is perhaps the most influential figure in Roman history. Not only was he a great general and strategist, but a charismatic politician as well. Julius Caesar is credited with setting up the type of government that would later influence the destiny of the great Roman Empire and all the territories around it. Even though he had aristocratic origins, he fought for the lower classes of Rome and the rights of the poor, which in turn lead to his assassination. Julius Caesar was the first historical Roman to be officially deified. He was posthumously granted the title Divus Iulius or Divus Julius (the divine Julius or the deified Julius) by decree of the Roman Senate on 1 January 42 BC.
Aristotle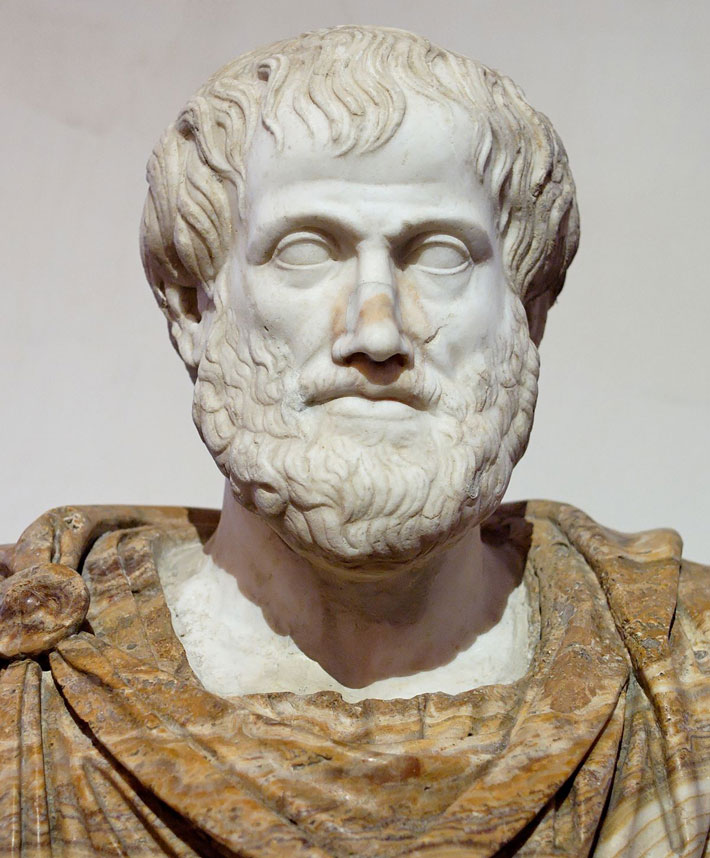 Aristotle is seen as one of the greatest philosophers of all times along with Plato and Socrates, figures that have more or less 'invented' logic as an art. His writings cover many subjects – including physics, biology, zoology, metaphysics, logic, ethics, aesthetics, poetry, theater, music, rhetoric, psychology, linguistics, politics and government – and constitute the first comprehensive system of Western philosophy. He is one of the few historical figures who enjoy a great deal of respect from almost every culture around the world. In fact, early Muslim intellectuals refer to Aristotle as 'The First Teacher'. Furthermore, according to a research by the MIT, Aristotle is the most influential human being who has ever lived. All aspects of Aristotle's philosophy continue to be the object of active academic study today.
Alexander the Great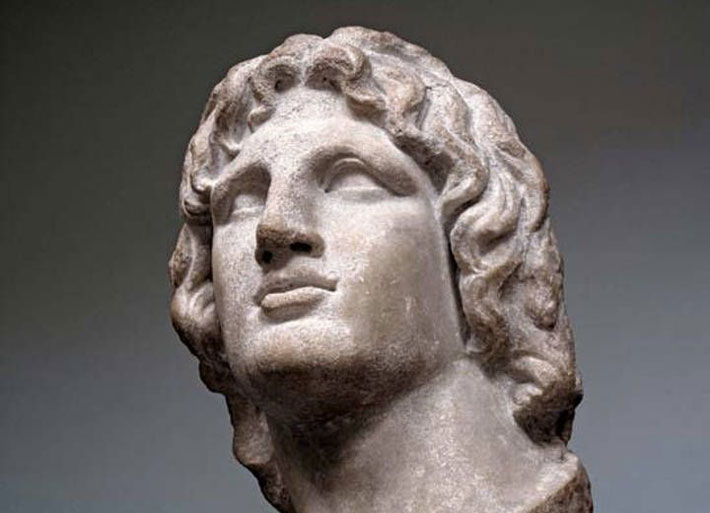 Few people are more inspirational than Alexander the Great, the young man who conquered most of the known world at the time. He spent most of his ruling years on an unprecedented military campaign through Asia and northeast Africa, and he created one of the largest empires of the ancient world by the age of thirty, stretching from Greece to northwestern India. He was undefeated in battle and is widely considered one of history's most successful military commanders. As a matter of fact, he spread Greek culture and civilization throughout most of the known world, setting up the Hellenistic period, which lead to tremendous developments both culturally and scientifically.
Nikola Tesla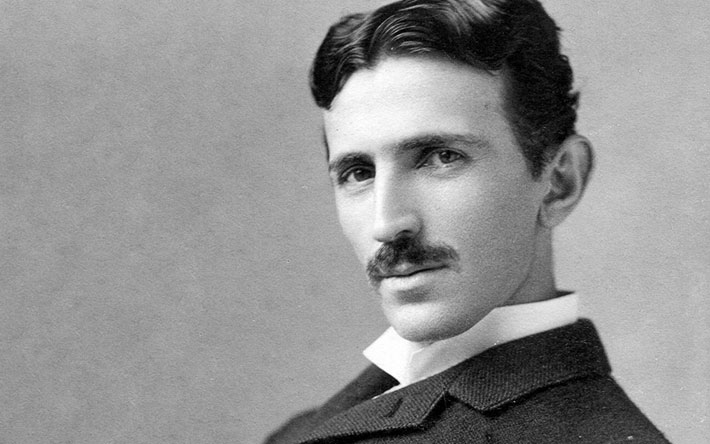 Nikola Tesla was a Serbian American inventor, electrical engineer, mechanical engineer, physicist, and futurist best known for his contributions to the design of the modern alternating current electricity supply system. He immigrated to the United States in 1884, where he would become a naturalized citizen. He worked for a short time at the Edison Machine Works in New York City before he struck out on his own. Tesla had hundreds of patents registered in his name – yet he never won a Nobel Prize for his lifelong work with electricity. The inventions and discoveries he made over his lifetime, particularly in the late 1800s, are the basis for much of our modern lifestyle. He's most famous and influential works are: Rotating Magnetic Field, AC Motor, Tesla coil and Radio. Tesla built on these discoveries and inventions to create the first wireless remote control boat, fluorescent and neon lights, wireless bulbs that were lit by energy from the earth and an AC power plant that harnessed the hydroelectric power of Niagara Falls. He even had a hand in the creation of robotics. His system of delivering power to homes and businesses using AC eclipsed the DC power advocated by his former employer Thomas Edison. (We still receive AC power in our homes today.) By the time Tesla died in 1943, his money and fame were on the wane, but his inventions and discoveries have made much of our current technology possible.
Albert Einstein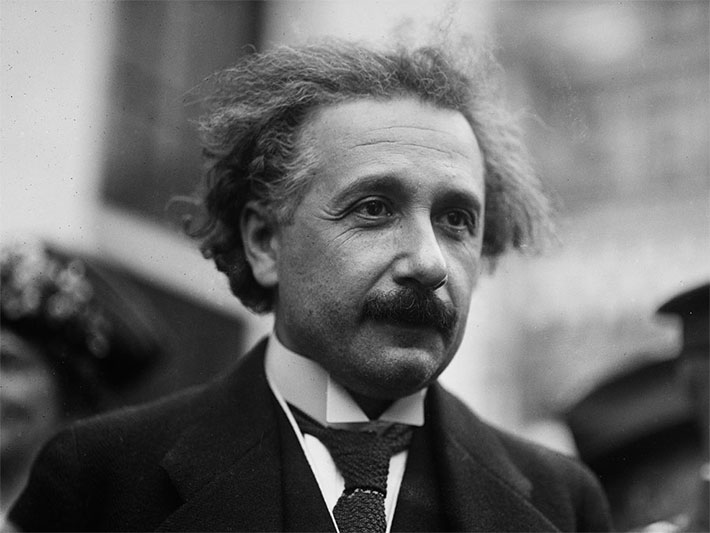 Like many great minds before him, Albert Einstein revolutionized the way we observe and analyze the world around us. He is credited with developing the theory of relativity which lays at the foundation of modern science. Einstein was a German-born scientist who not only wrote extraordinarily insightful and revolutionary academic papers but a man who had a real passion for learning and discovering new things every day. He developed the general theory of relativity, one of the two pillars of modern physics. Einstein is best known in popular culture for his mass–energy equivalence formula E = mc². He received the 1921 Nobel Prize in Physics "for his services to theoretical physics, and especially for his discovery of the law of the photoelectric effect", a pivotal step in the evolution of quantum theory. His passion for knowledge and his ability to apply critical thinking to almost any problem continues to inspire countless scientists to this day.
Confucius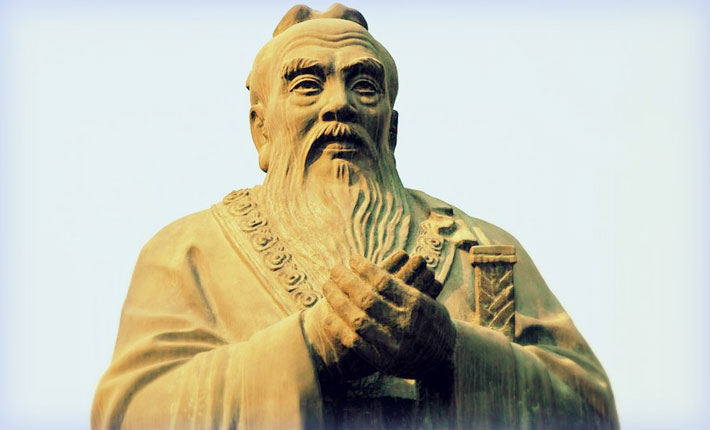 Confucius, like Aristotle, is seen as one of the greatest thinkers in history. His teachings and ideologies on accountability, devotion, and personal development have inspired millions of people around the world. Confucius's principles have commonality with Chinese tradition and belief. He championed strong family loyalty, ancestor veneration, and respect of elders by their children and of husbands by their wives, recommending family as a basis for ideal government. He espoused the well-known principle "Do not do to others what you do not want done to yourself", the Golden Rule. He is also a traditional deity in Daoism. Throughout history, Confucius is widely considered as one of the most important and influential people in affecting the lives of humanity. His teaching and philosophy greatly impacted people around the world and still linger in today's society.
Leonardo da Vinci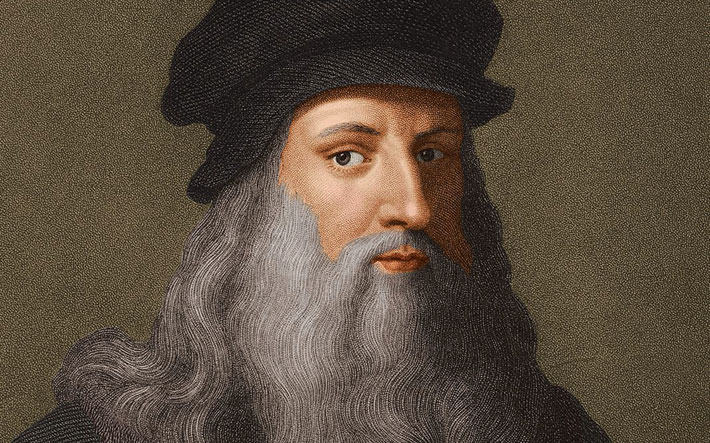 Leonardo's name is often associated with the Renaissance, a cultural movement that redefined most cultural, artistic, and politic aspects of our world. Because of his genius, it can be rather hard to say what Leonardo da Vinci's exact profession was since he mastered all the sciences he studied during his lifetime. He is a historical character who's tremendous contributions to the fields of painting, sculpting, architecture, mathematics, anatomy, and engineering have more or less shaped the world we live in. He is widely considered to be one of the greatest painters of all time and perhaps the most diversely talented person ever to have lived.
Isaac Newton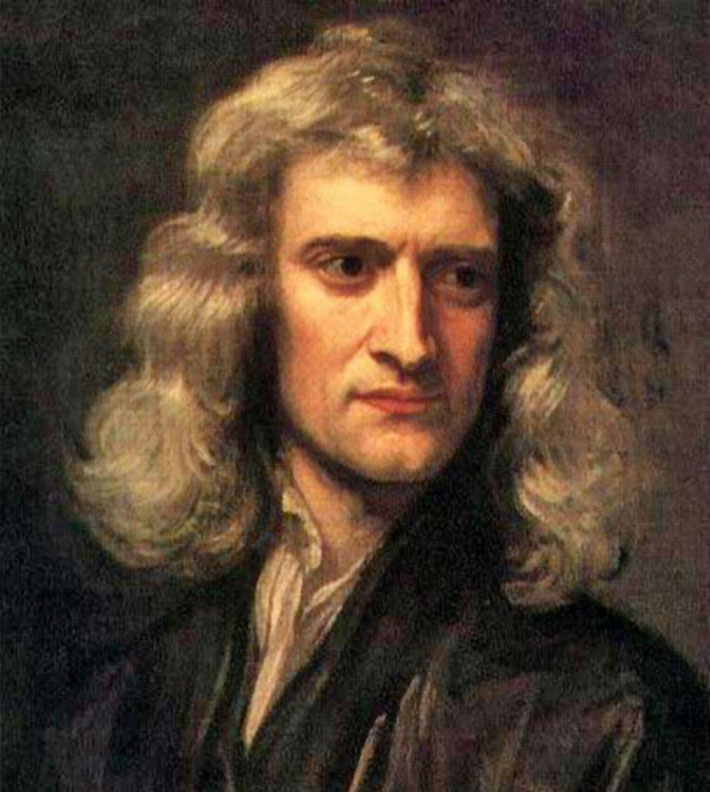 Just like Leonardo da Vinci, the great mind of Isaac Newton is perhaps one of the most brilliant in the history of mankind. His understanding of gravity and of all the finer points of physics changed the world's perspective on pretty much everything.He is widely recognised as one of the most influential scientists of all time and a key figure in the scientific revolution. His book Philosophiæ Naturalis Principia Mathematica ("Mathematical Principles of Natural Philosophy"), first published in 1687, laid the foundations of classical mechanics. He formulated the three famous laws of motion that are at the core of most if not all modern inventions, including airplanes, cars, and space exploration. Newton also built the first practical reflecting telescope and developed a sophisticated theory of colour based on the observation that a prism decomposes white light into the colours of the visible spectrum.
Mahatma Gandhi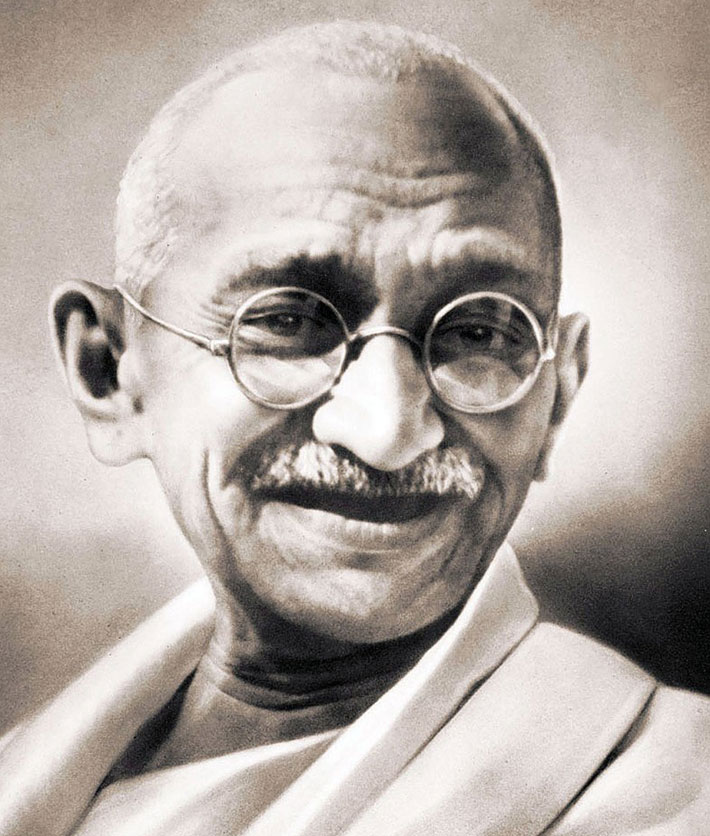 Mohandas Karamchand Gandhi was the preeminent leader of Indian independence movement in British-ruled India. Employing nonviolent civil disobedience, Gandhi led India to independence and inspired movements for civil rights and freedom across the world. The honorific Mahatma —applied to him first in 1914 in South Africa,—is now used worldwide. He is also called Bapu in India. Indians widely describe Gandhi as the father of the nation. Gandhi's birthday, 2 October, is commemorated in India as Gandhi Jayanti, a national holiday, and worldwide as the International Day of Nonviolence.
William Shakespeare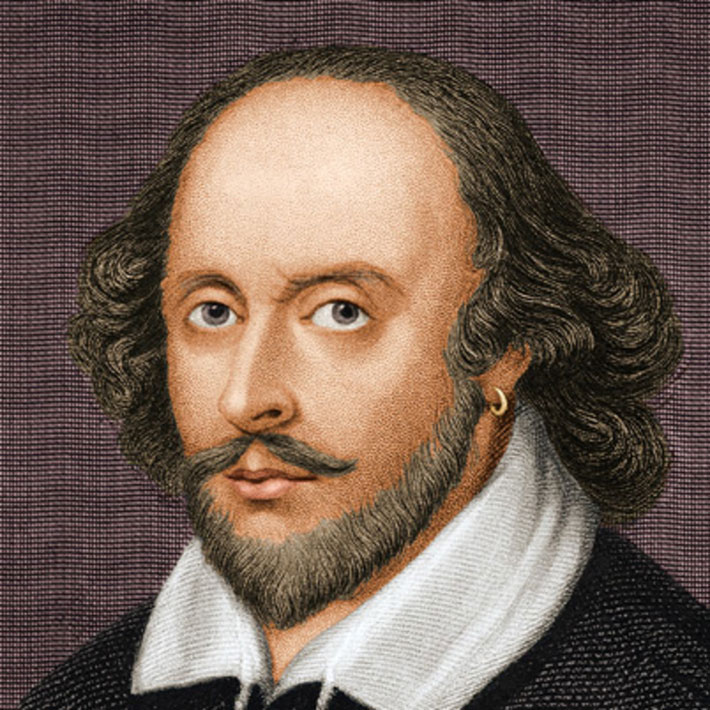 William Shakespeare was an English poet, playwright, and actor, widely regarded as the greatest writer in the English language and the world's pre-eminent dramatist. He is often called England's national poet and the "Bard of Avon". His extant works, including some collaborations, consist of about 38 plays, 154 sonnets, two long narrative poems, and a few other verses, of which the authorship of some is uncertain. In Shakespeare's day, English grammar, spelling, and pronunciation were less standardized than they are now, and his use of language helped shape modern English. His plays have been translated into every major living language and are performed more often than those of any other playwright.
Genghis Khan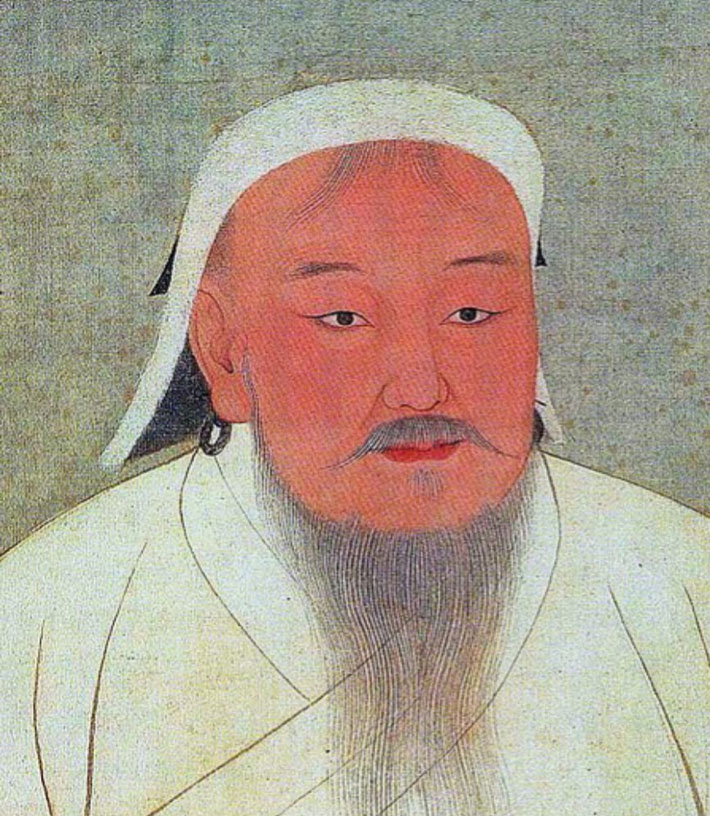 Genghis Khan or Chinggis Khaan, was the Great Khan and founder of the Mongol Empire, which became the largest contiguous empire in history after his death. He came to power by uniting many of the nomadic tribes of Northeast Asia. After founding the Empire and being proclaimed "Genghis Khan", he launched the Mongol invasions that conquered most of Eurasia. His descendants extended the Mongol Empire across most of Eurasia by conquering or creating vassal states in all of modern-day China, Korea, the Caucasus, Central Asia, and substantial portions of Eastern Europe and Southwest Asia. Many of these invasions repeated the earlier large-scale slaughters of local populations. As a result, Genghis Khan and his empire have a fearsome reputation in local histories.
Beyond his military accomplishments, Genghis Khan also advanced the Mongol Empire in other ways. He decreed the adoption of the Uyghur script as the Mongol Empire's writing system. He also practiced meritocracy and encouraged religious tolerance in the Mongol Empire, and unified the nomadic tribes of Northeast Asia. Genghis Khan is credited with bringing the Silk Road under one cohesive political environment. This allowed increased communication and trade between the West, Middle East and Asia, thus expanding the horizons of all three cultural areas. Present-day Mongolians regard him as the founding father of Mongolia.
Michelangelo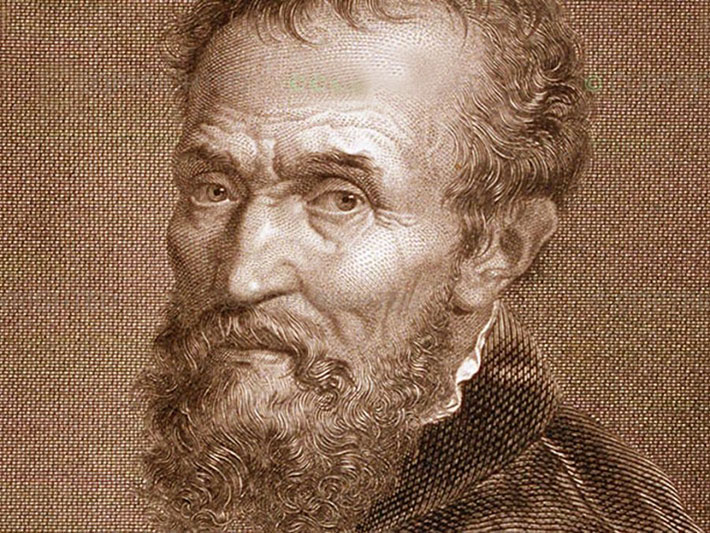 Michelangelo di Lodovico Buonarroti Simoni, commonly known as Michelangelo, was an Italian sculptor, painter, architect, poet, and engineer of the High Renaissance who exerted an unparalleled influence on the development of Western art. Considered the greatest living artist in his lifetime, he has since been held as one of the greatest artists of all time. A number of Michelangelo's works of painting, sculpture and architecture rank among the most famous in existence. He sculpted two of his best-known works, the Pietà and David, before the age of thirty. Despite holding a low opinion of painting, he also created two of the most influential frescoes in the history of Western art: the scenes from Genesis on the ceiling of the Sistine Chapel in Rome, and The Last Judgment on its altar wall. In his lifetime, Michelangelo was often called Il Divino ("the divine one"). His contemporaries often admired his terribilità—his ability to install a sense of awe. Attempts by subsequent artists to imitate Michelangelo's impassioned, highly personal style resulted in Mannerism, the next major movement in Western art after the High Renaissance.
Martin Luther King, Jr.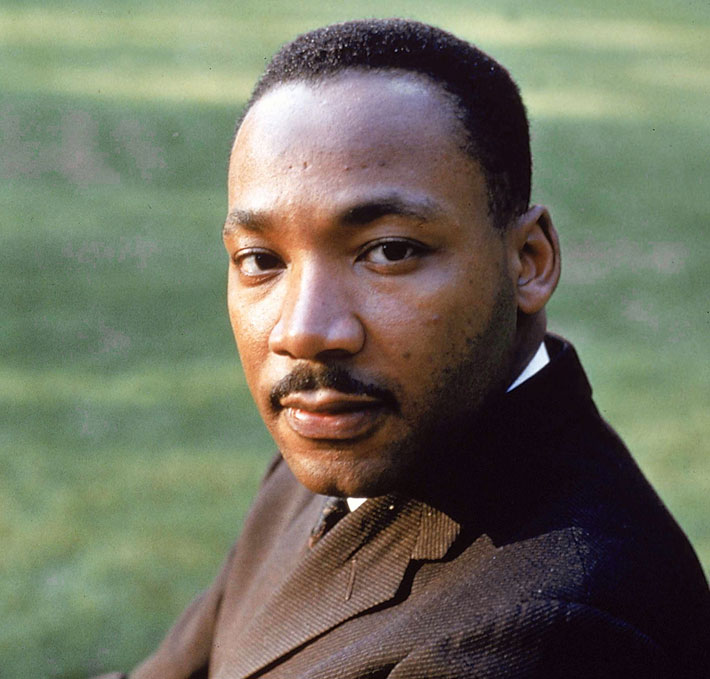 Martin Luther King Jr. (born Michael King Jr., January 15, 1929 – April 4, 1968) was an American Baptist minister and activist who was a leader in the Civil Rights Movement. He is best known for his role in the advancement of civil rights using nonviolent civil disobedience based on his Christian beliefs and inspired by the nonviolent activism of Mahatma Gandhi. On October 14, 1964, King received the Nobel Peace Prize for combating racial inequality through nonviolent resistance. In the final years of his life, he expanded his focus to include opposition towards poverty and the Vietnam War. King was posthumously awarded the Presidential Medal of Freedom and the Congressional Gold Medal. Martin Luther King Jr. Day was established as a holiday in numerous cities and states beginning in 1971, and as a U.S. federal holiday in 1986. Hundreds of streets in the U.S. have been renamed in his honor, and a county in Washington State was also rededicated for him. The Martin Luther King Jr. Memorial on the National Mall in Washington, D.C., was dedicated in 2011.
Johann Sebastian Bach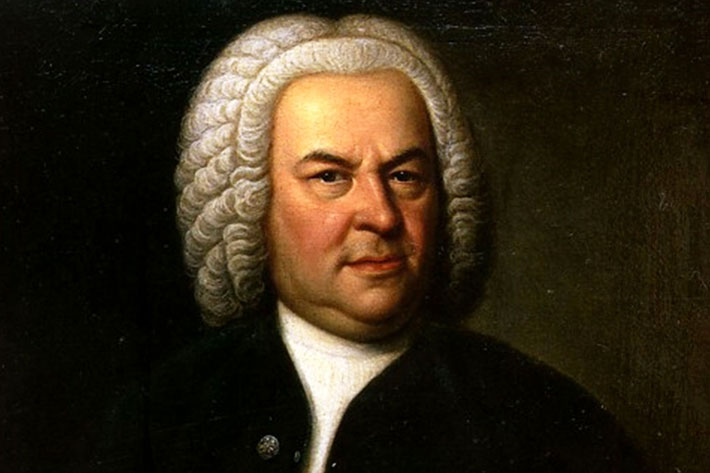 Johann Sebastian Bach was a German composer and musician of the Baroque period. He enriched established German styles through his skill in counterpoint, harmonic and motivic organisation, and the adaptation of rhythms, forms, and textures from abroad, particularly from Italy and France. He is known for instrumental compositions such as the Brandenburg Concertos and the Goldberg Variations, and vocal music such as the St Matthew Passion and the Mass in B minor. Since the 19th-century Bach Revival he has been generally regarded as one of the greatest composers of all time. Bach published or carefully compiled in manuscript many collections of pieces that explored the range of artistic and technical possibilities inherent in almost every genre of his time except opera. Bach's use of counterpoint was brilliant and innovative, and the immense complexities of his compositional style – which often included religious and numerological symbols that seem to fit perfectly together in a profound puzzle of special codes – still amaze musicians today.
J. R. R. Tolkien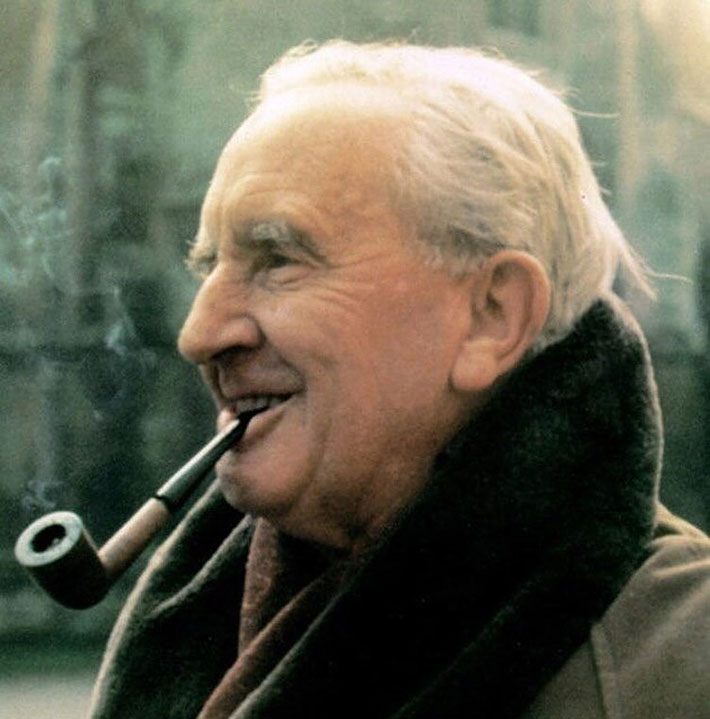 John Ronald Reuel Tolkien, was an English writer, poet, philologist, and university professor who is best known as the author of the classic high-fantasy works The Hobbit, The Lord of the Rings, and The Silmarillion. While many other authors had published works of fantasy before Tolkien, the great success of The Hobbit and The Lord of the Rings led directly to a popular resurgence of the genre. This has caused Tolkien to be popularly identified as the "father" of modern fantasy literature —or, more precisely, of high fantasy. Written in stages between 1937 and 1949, The Lord of the Rings is one of the best-selling novels ever written, with over 150 million copies sold. Tolkien and the characters and places from his works have become the namesake of various things around the World. These include street names, mountains, companies, species of animals and plants as well as other notable objects.