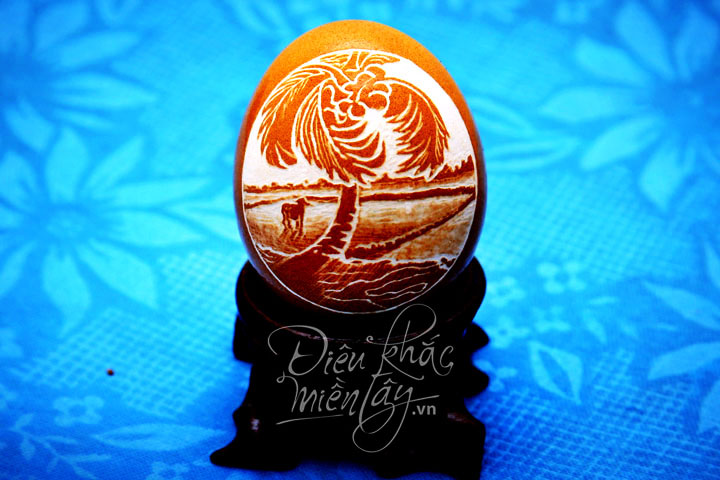 Vietnamese Artist Carves Portraits and Landscapes on Delicate Eggshells
Vietnamese artist Ben Tre uses his steady hands and a tiny dentist's drill to carve detailed portraits and traditional landscapes on chicken eggshells. The exquisite artworks can be mounted on an LED-illuminated base and used as artistic lamps.
Ben Tre says he only started carving eggshells a year ago, yet each of his numerous works appear to have been executed by a seasoned master. He apparently experimented with a number of fine tools to get the desired effect, before borrowing a small electrical drill from a dentist friend, and has been using it ever since.




Ben takes about a day to complete on of his amazing eggshell carvings, and specializes in both celebrity portraits and landscapes. The eggs aren't chemically treated to harden the shell, which makes the artworks very vulnerable, but Ben offers interested clients the option of having the eggshell carvings encased in a glass globe for protection. An LED illuminated wooden base is also available to enhance the beauty of his fragile masterpieces.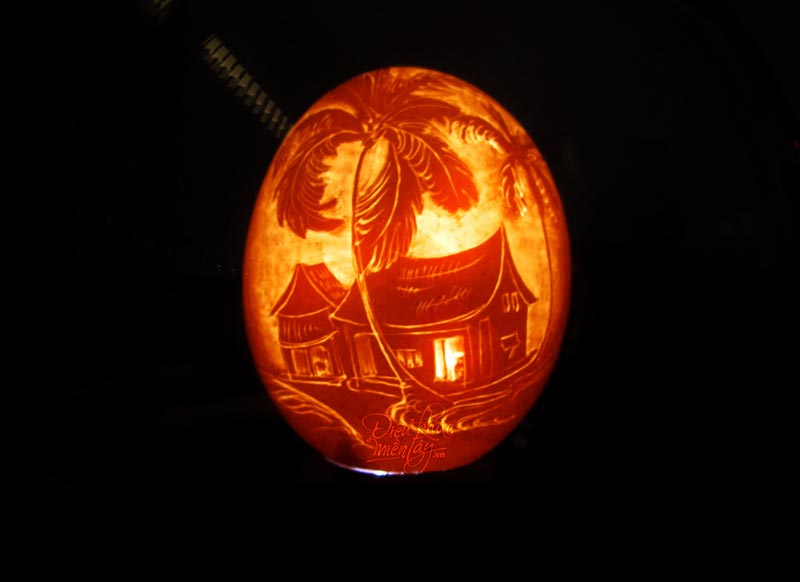 You can find out more about Ben Tre's beautiful eggshell carvings on his  Facebook page.
Source odditycentral.com