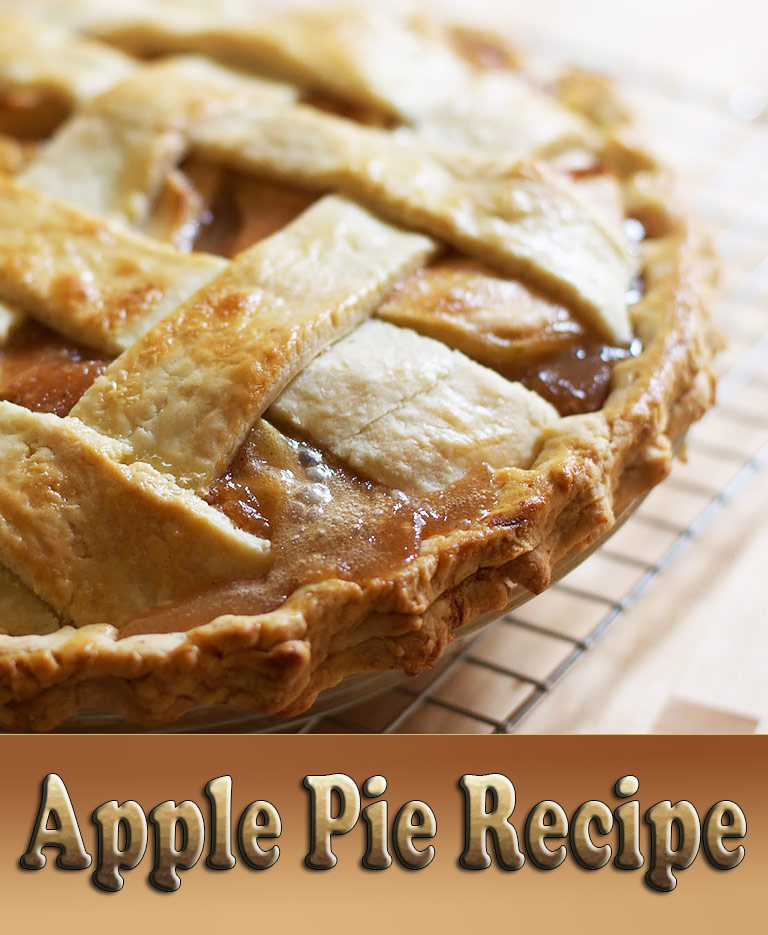 While pumpkin pie is the poster child for Thanksgiving meals, apple pie offers a great counterpart of flavors and fresh fruit appeal. Even if you have a small gathering, it is worth adding an apple pie to your menu; those who don't like pumpkin will be pleased, and you will have a few slices leftover to enjoy. Both apples, and pears work well in this recipe and can be combined or substituted for each other. As the star fruits of this season, this is a great way to highlight the fresh flavors of this year's apple and pear harvest.




Prep Time: 20 minutes
Cook Time: 55 minutes
Total Time: 1 hour, 15 minutes
Yield: 6-8 servings
INGREDIENTS:
3 lbs assorted apples such as Granny Smith, Jonagold or Empire
2 tbsp lemon juice
2 tbsp all purpose flour
¼ cup sugar
2 tsp ground cinnamon
½ tsp nutmeg
½ tsp ground ginger
¼ tsp salt
INSTRUCTIONS:
Preheat your oven to 375 F.
Peel and core the apples, then slice into ¼ inch slices.
Toss the apple slices with the lemon juice in a large bowl immediately to prevent browning.
Stir in the flour, sugar, cinnamon, nutmeg, ginger and salt.
Spread the apple mixture evenly into a pie pan with a classic pie crust.
Top with a full crust or use a streusel mixture (see below for the recipe).
Bake for 40-55 minutes or until a knife inserted in the pie goes into the apples easily.
You should see juices bubbling up around the edges of the pie, this will indicate that the apples are well cooked.
Remove from the oven and let cool for at least 20 minutes before serving.
Make it new:
Rum raisins: add ½ cup rum soaked raisins to your apple mixture
Pears: use half apples and half pears, or all pairs (plus 1 more tbsp flour)
Nuts: add toasted nuts, such as pecans, walnuts or hazelnuts to the apple mixture before baking.
Streusel topping: mix 1 cup oats, ½ cup lour, 1 tsp cinnamon, ¼ cup brown sugar and 6 tbsp melt butter in a mixing bowl. Sprinkle mixture atop your pie before baking.
Vanilla bean: scrape the seeds from 2 fresh vanilla beans and add them to the apple mixture before baking.
Ginger: add chopped fresh or candied ginger to the apple mixture before baking. Fresh ginger will be much more pungent and add a nice spice to your pie (try just 1 teaspoon for fresh or 2 tsp for candied).
Source: fullcircle.com