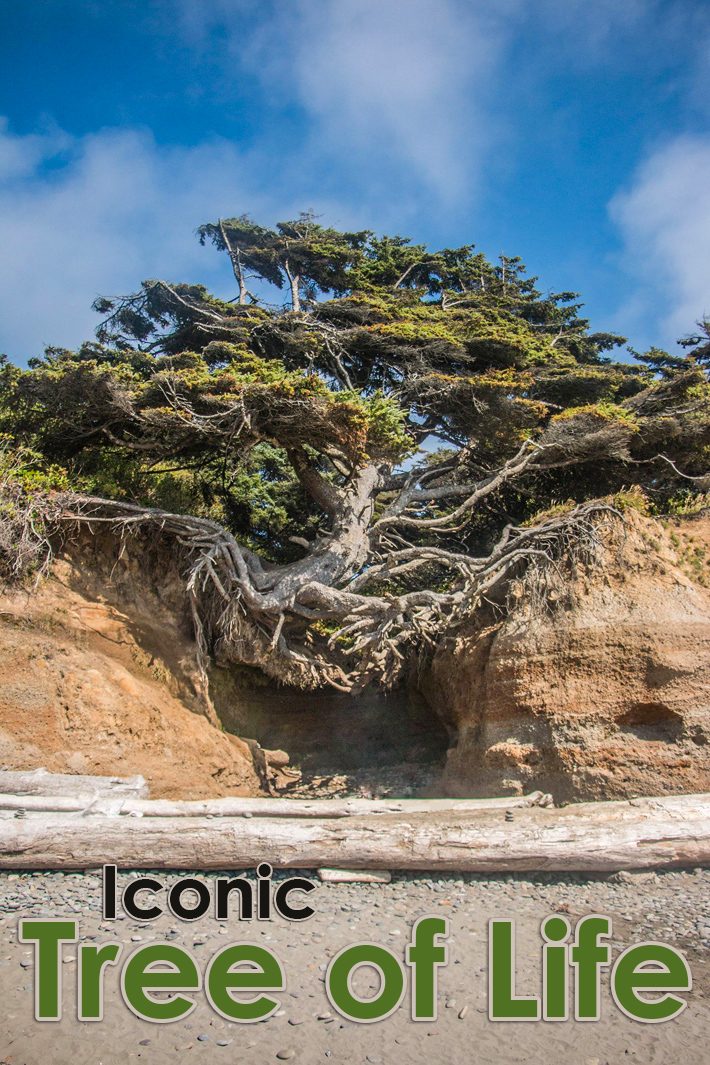 Located on an eroded, partially caved in cliff on Kalaloch beach, within Olympic National Park in Washington, the Tree of Life is stubbornly hanging on to the eroding soil with just a few of its roots. Some call it magical, others immortal, I just think it's resilient.
The roots in the middle are exposed and spread out, making it look like the tree is hanging on for dear life. And what's truly surprising is that it has managed to survive this way for years, sprouting fresh green leaves despite its roots having very little contact with soil. It hasn't toppled over, not even during the worst of storms that regularly hit the coast. While many other healthy trees in the area have succumbed to the unpredictable weather, the Tree of Life manages to survive, year after year.
The peculiar tree is a Sitka spruce, but it doesn't have an official name. So people have given it their own names like 'the tree of life' and 'the runaway tree'. The hollow space right beneath the tree is aptly named 'the tree root cave', with a roof made entirely of roots.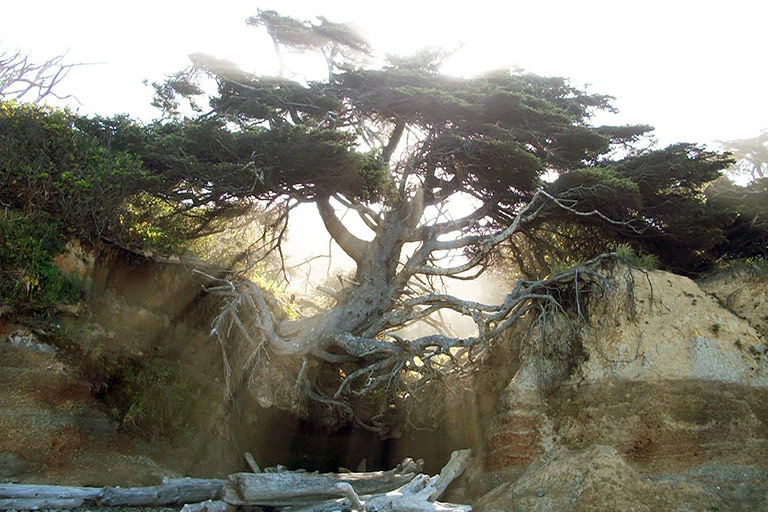 According to various reports, the cave was formed because of a small stream that flows into the ocean – it slowly washed out the soil from under the tree over several decades. No one knows exactly how long the tree has been holding up this way, or the secret behind its everlasting mojo. It truly is a mystery worth witnessing in person!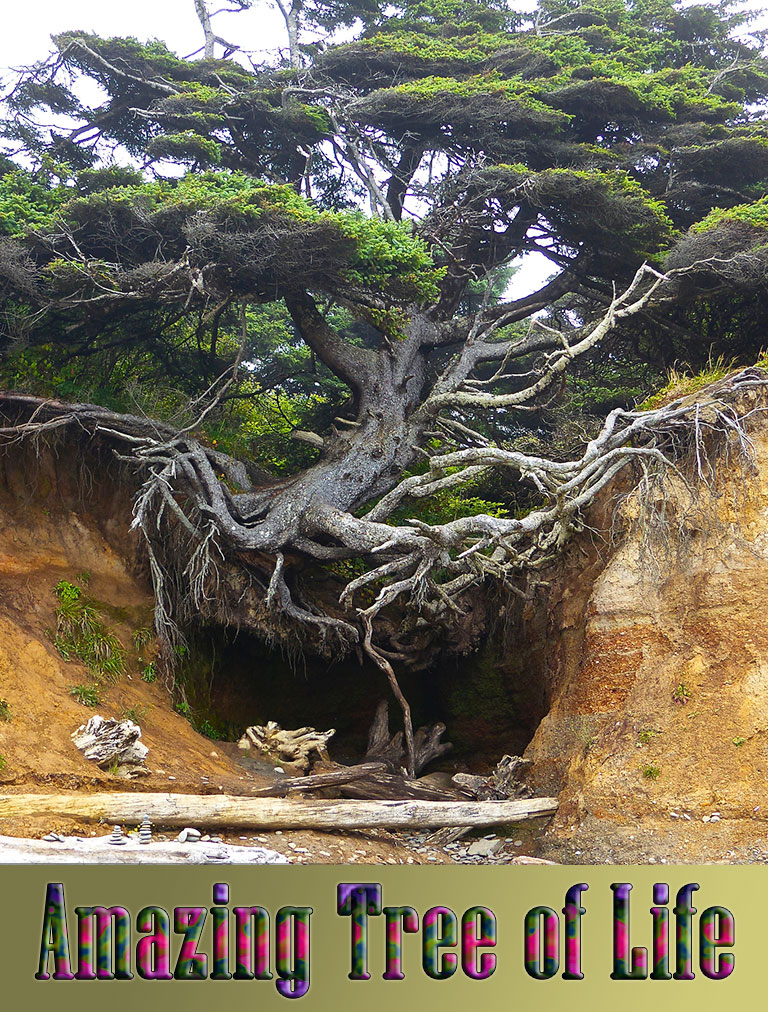 Please follow us on Pinterest and enjoy our collection of recipes, crafts, fitness, health tips, gardening, DIY and more…
Source: odditycentral.com