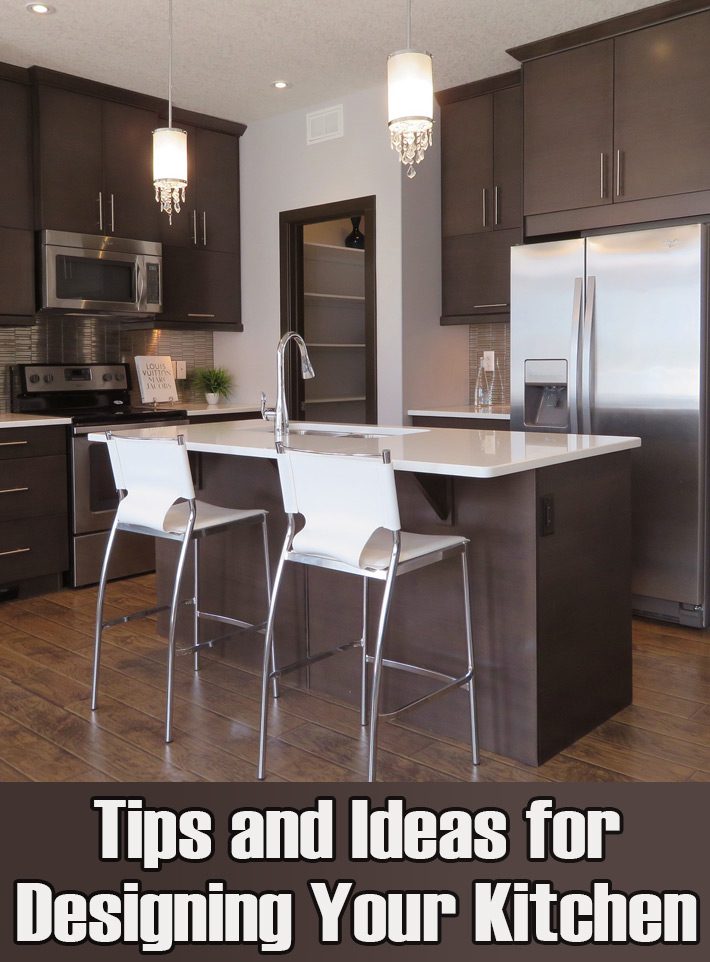 Tips and Ideas for Designing Your Kitchen
Like most people, I cook and eat, but as a food writer, my kitchen is also my office, so it's of paramount importance that the space is well designed. The fact that my tiny rental apartment kitchen has one drawer, a twenty-four-inch stove and a three-quarter-size fridge only feeds my fire of creativity when it comes to designing the space: I've learned to think way outside the box.
With any kitchen, you need to start with one important fact: it is possible to make food that is exciting, accessible and nourishing in just about any space. Brand-name appliances aren't what make your food taste good; the best dinner parties and the warmest family meals come from cooks who are simply comfortable in their kitchens and have a few basic needs covered. Everything else is just icing on the cake.
Make it interactive
What makes a kitchen memorable is what happens in it, and we should be doing everything possible to not only sit down and eat together, but to also cook together.
Start with something really simple like having an extra chef's knife around for eager sous chefs.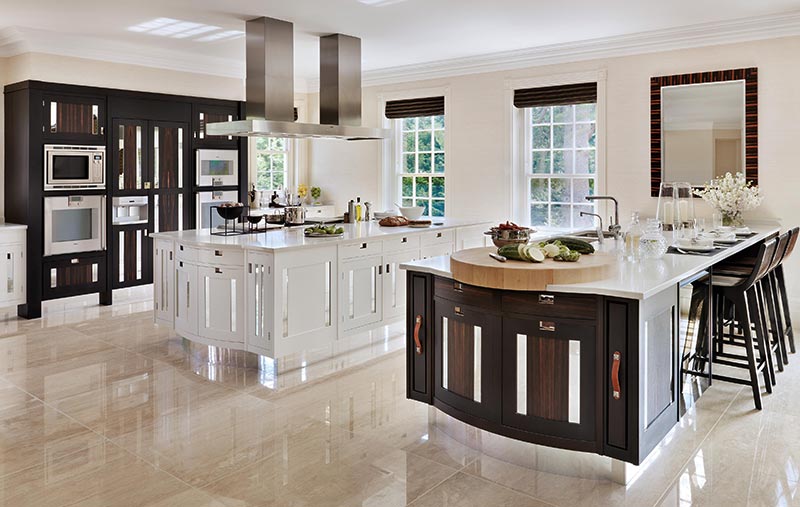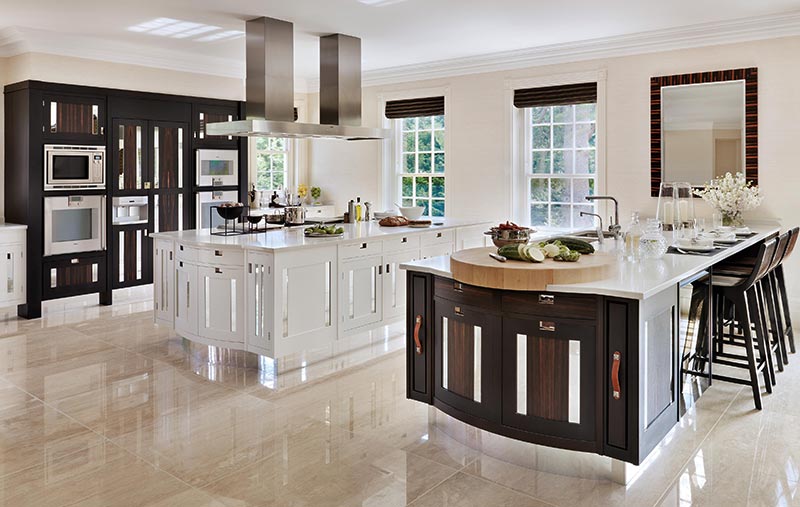 For full-on remodeling projects, think about how you want the space to flow and accommodate a gaggle of helpers: maybe a custom center island on wheels? My budget version of that is felt pads under the legs of my small butcher block that allow me to slide it out toward the living room and get people chopping onions or greasing ramekins. This gives me room in the kitchen proper to accomplish the more involved acrobatics of throwing a serious dinner party.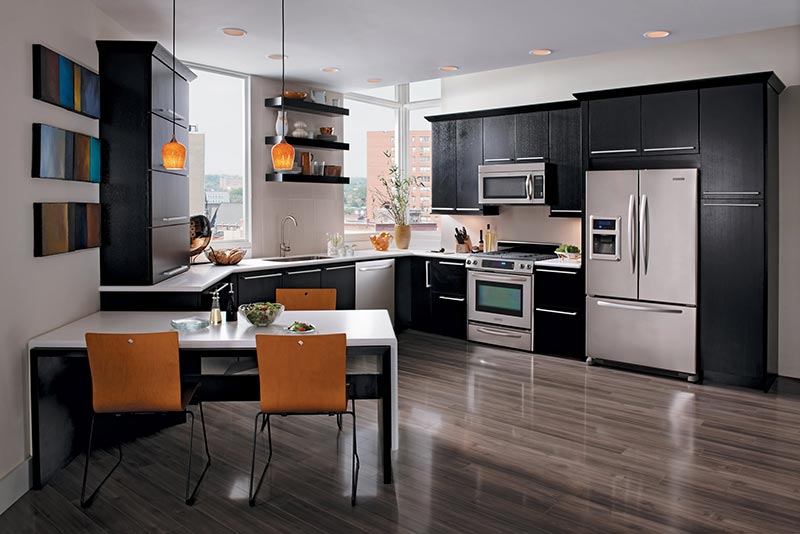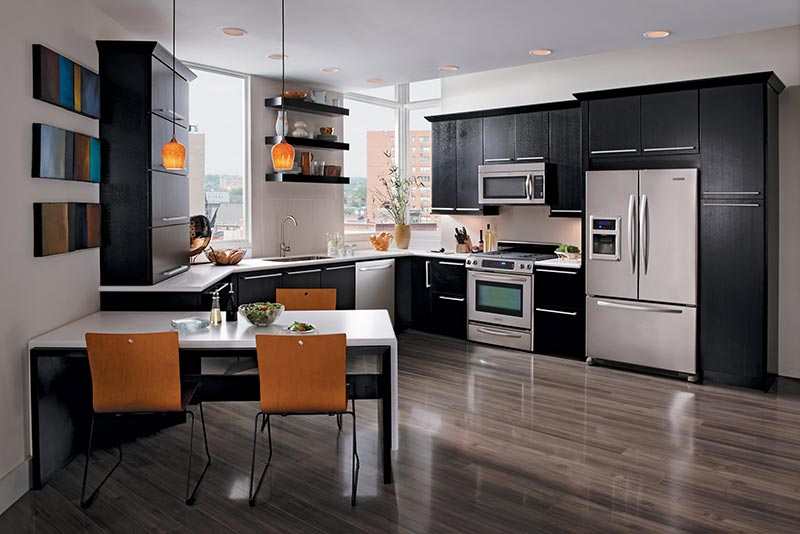 Take a hint from professional kitchens
While you might not be putting out fifty roast chickens a night, you stand to benefit from emulating aspects of restaurant kitchens, like easy-to-clean finishes and open shelving. A home kitchen shouldn't feel clinically sterile, but it also should feel like a place where you can get things done. Peek inside your favorite restaurant's kitchen, and borrow the ideas you like best. Working with a smaller budget but want that chef-like vibe? Restaurant supply stores have some pretty great deals, like metal bains marie that are inexpensive ways to store your utensils, or infinitely versatile aluminum mixing bowls.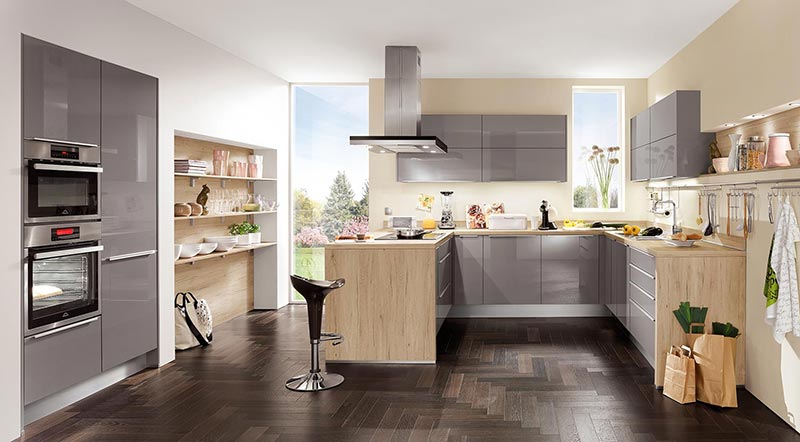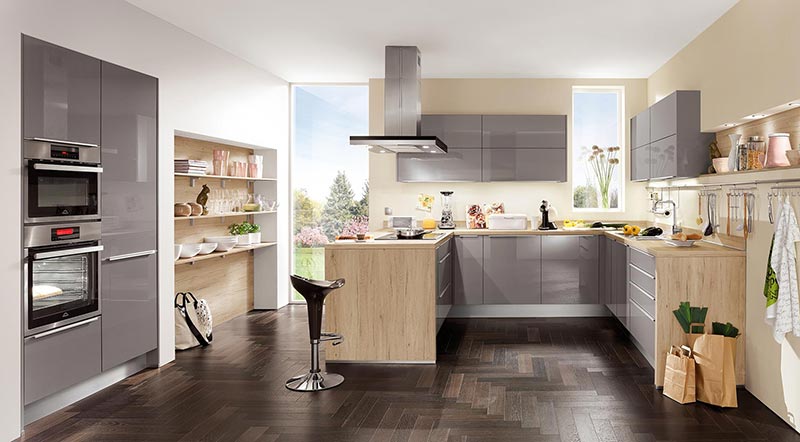 Don't be held back by a small budget
A ten-dollar quart of paint can transform a kitchen by adding color to a backsplash or accent wall. Really beautiful linen kitchen towels make a statement. It's the little things that warm a space most, not the appliances or the layout or the material of the countertops.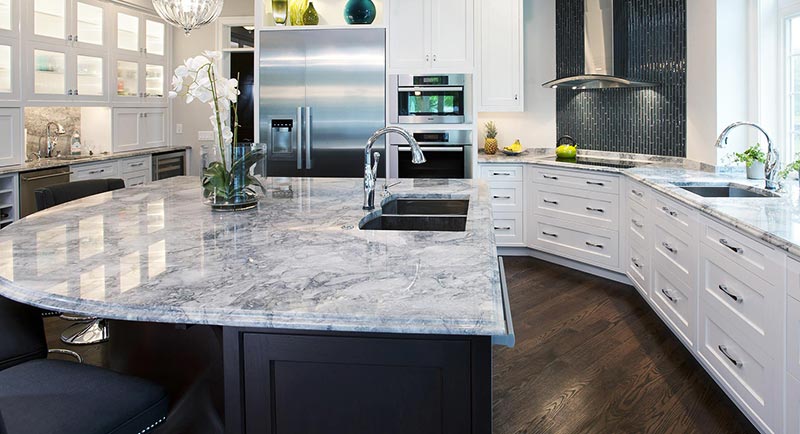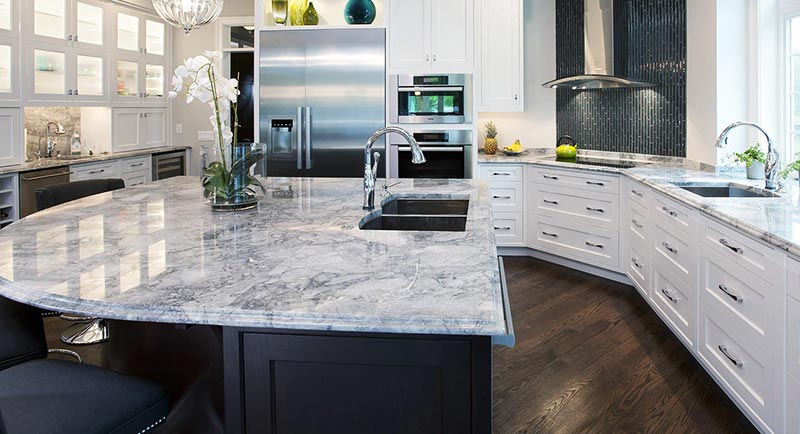 Expand your definition of "design"
A good vibe goes a long way. Music, flowers, wine: these are all things that contribute to the design of your space, especially if your kitchen design project doesn't involve knocking down walls. If you're designing from scratch, don't lose sight of the smaller, personal touches. Having fresh flowers on the counter each week and listening to music that gets your hips swinging are as much a part of the beauty of your kitchen as anything.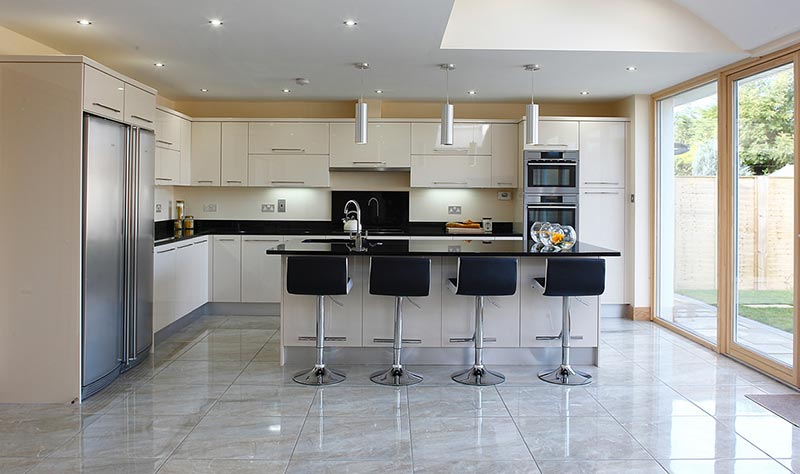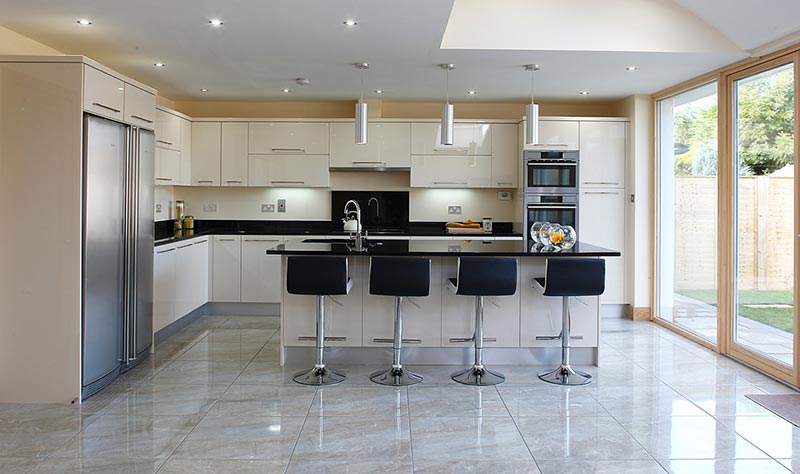 Source saveur.com