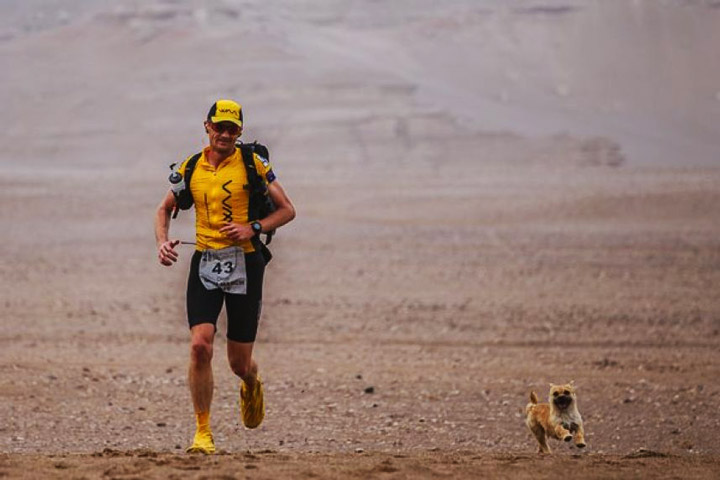 Runner Wants To Adopt Stray Dog Who Ran Through The Gobi Desert With Him
It's tough to keep up with runner Dion Leonard, but he found an unusual companion running beside him in the Gobi Desert during the 4 Deserts Race. A stray dog showed up as racers passed the Tian Shan Mountains and started following Leonard. He believes the dog was attracted to his bright yellow footwear, but for whatever reason, an unbreakable bond was formed. The dog stuck with Leonard through the week-long race in temperatures up to 125 degrees Fahrenheit!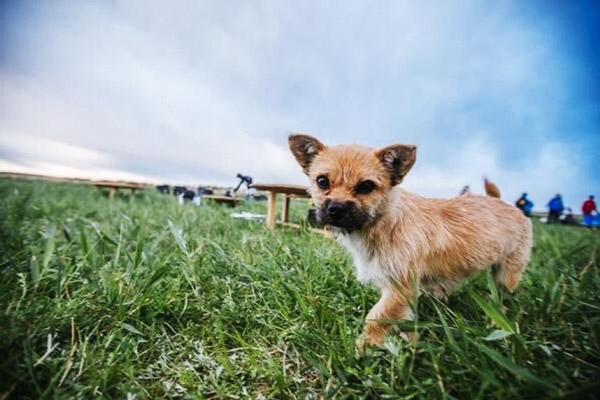 Leonard named the little dog Gobi, and she followed him around everywhere. At camp, she only slept in Leonard's tent by his side. She charmed other racers, too, as she never barked, bit, or made a fuss. She became an unofficial mascot, and all the racers worked to feed her and keep her drinking water. But her bond with Leonard was strongest, as she ran with him and he carried her over rivers and gave her his food and water.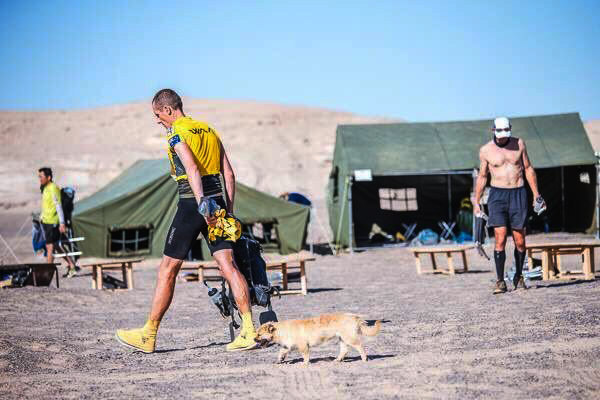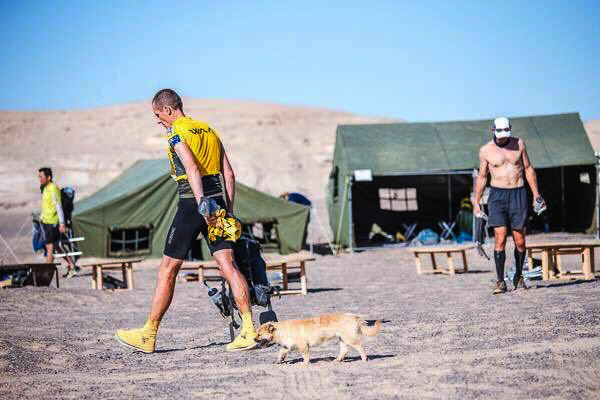 On the last two days, Gobi rested due to the heat and waited at the finish line. Leonard was happy to be reunited with Gobi, but due to strict laws about moving animals between Asia and Europe, he couldn't bring her home.




So, with the assistance of 4 Deserts Club members and the SPCA in Hong Kong, Leonard started raising funds online to help bring Gobi home. Gobi stayed with the race's local manager until arrangements could be made.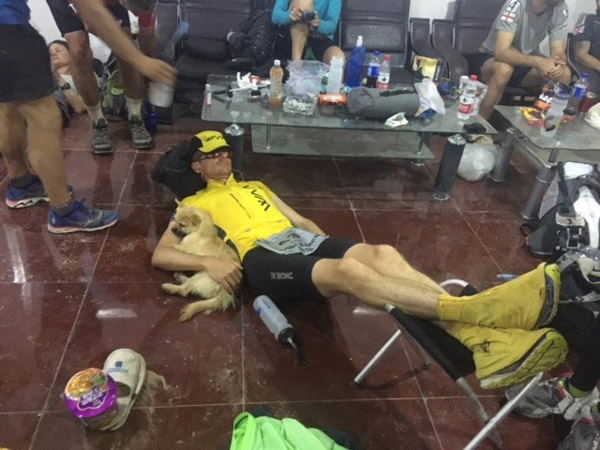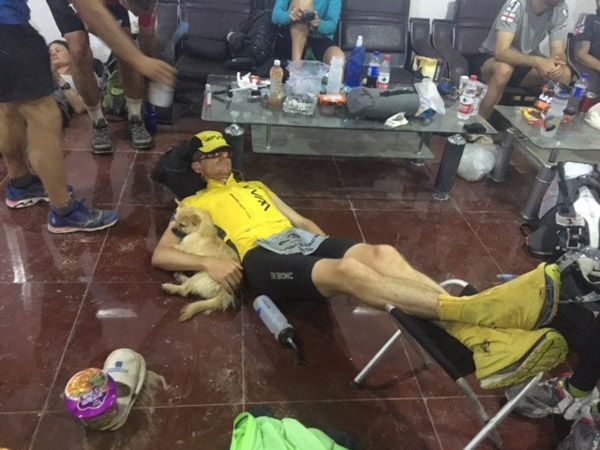 The good news is, at the time of writing this article, the campaign has reached its goal! Hopefully Gobi will be reunited with her racing partner soon. This little dog ran far enough to find her forever home. She deserves to be with the human she bonded with.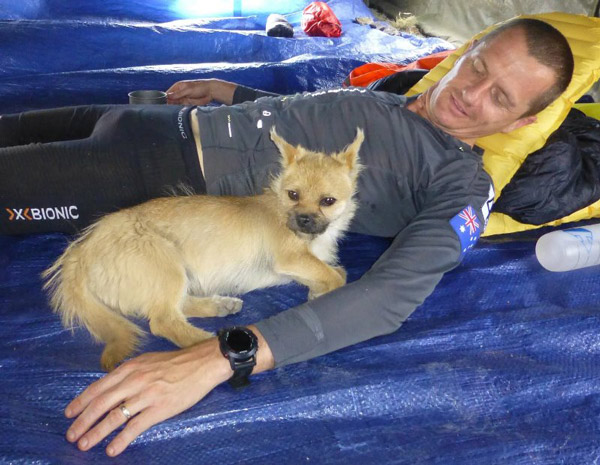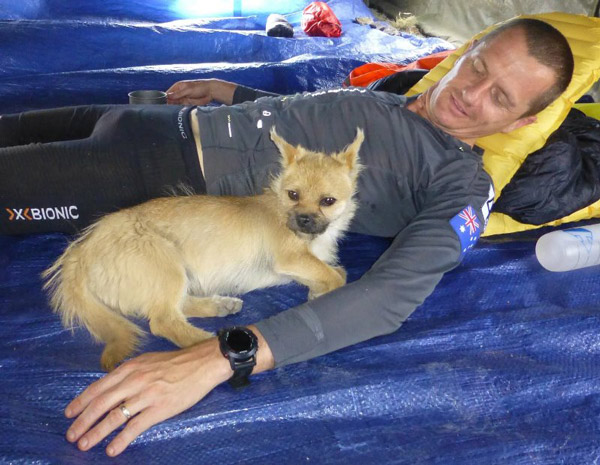 Are you happy that Gobi will be reunited with Leonard? Why do you think Gobi chose to follow Leonard instead of anyone else? Let us know in the comments below!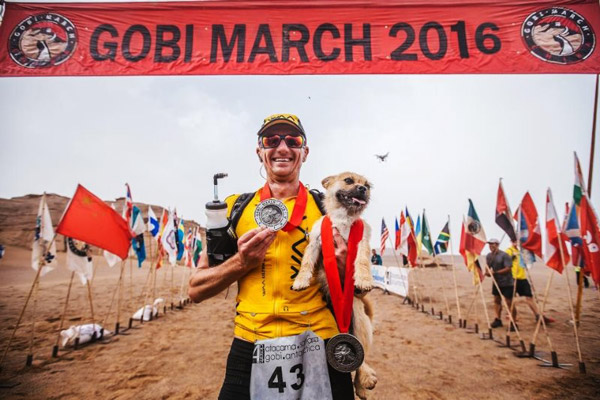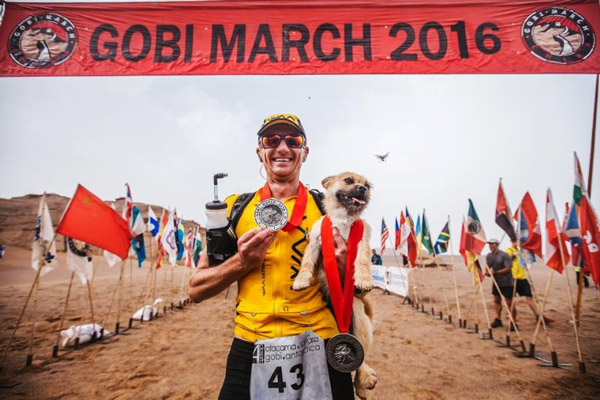 Source dogtime.com