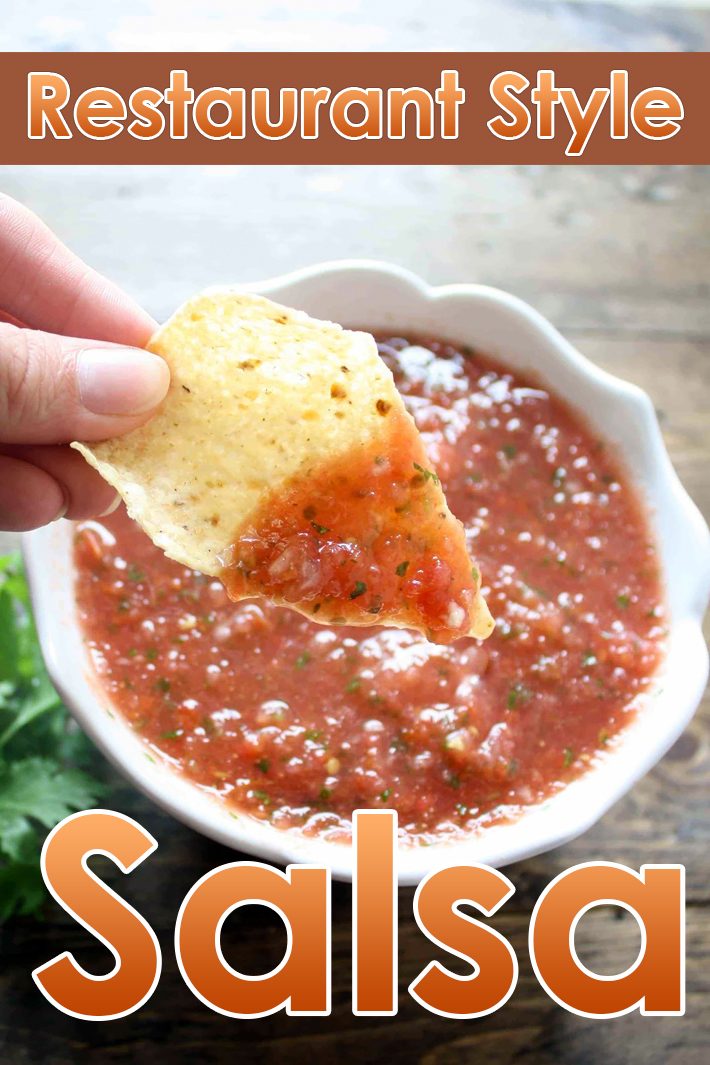 Restaurant Style Salsa Recipe
Restaurant Style Salsa is also wonderful served with homemade chips if you have the time to make them. Enjoy this simple and delicious recipe!
Yield: About 5 cups
Ingredients
6 ripe Roma tomatoes (about 1 1/4 lbs), halved
1 (14.5 oz) can petite diced tomatoes with green chilis, undrained
2 green onions
1/3 cup chopped red onion
1 jalapeno pepper, sliced into 5 pieces, stem removed*
1/3 cup fresh cilantro (about a handful)
1 large clove garlic, sliced
2 Tbsp fresh lime juice (from 1 large lime)
1/2 tsp chili powder
1/4 tsp ground cumin
1/2 tsp granulated sugar
Salt and pepper to taste
Optional: for a thinner salsa you can add in a bit of tomato juice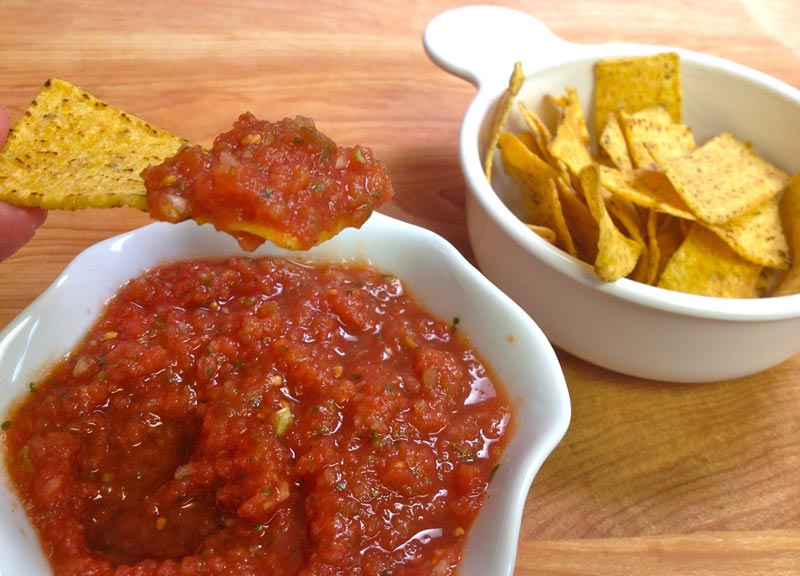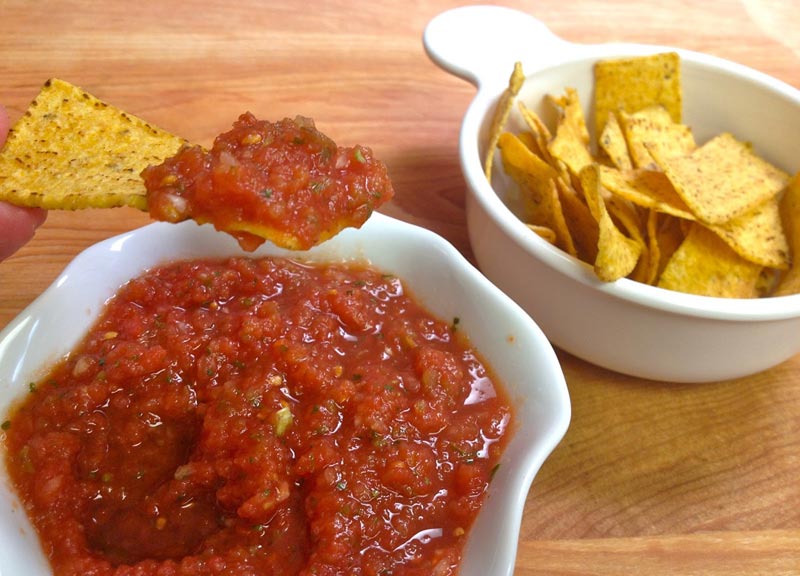 Directions
Combine all ingredients in a food processor and chop until all ingredients are finely chopped. Alternately, if you don't have a food processor finely chop veggies then pour into a mixing bowl, add canned tomatoes, lime juice, chili powder, cumin and season with salt and pepper to taste and stir. Serve with tortilla chips. Store in refrigerator up to 1 week.
*Remove seeds for less heat or omit pepper if you don't like spicy foods
 

Please follow us on Pinterest and enjoy our collection of recipes, crafts, fitness, health tips, gardening, DIY and more…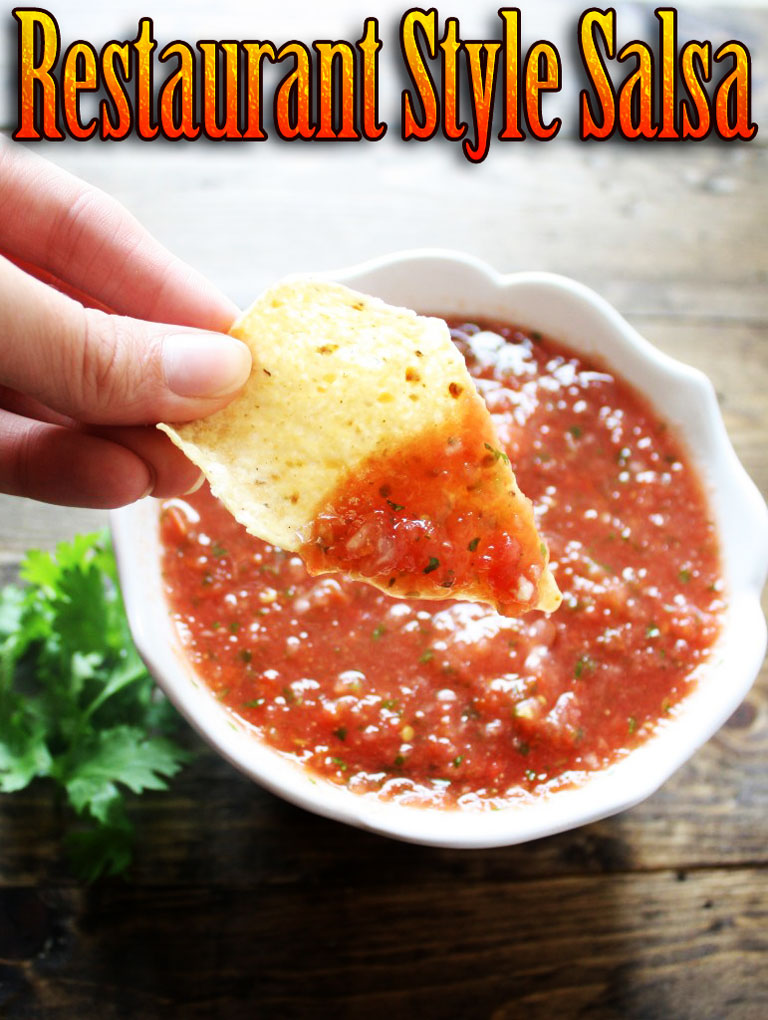 Source yummly.com